---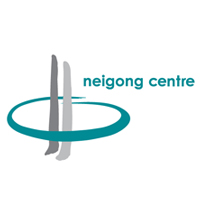 Doris Baer
Senior Teacher Tian Yan Nei Gong®, Mentor and Healer
TEL : +852 5272 8737
EMAIL : doris@neigongcentre.com
WEBSITE : neigongcentre.com
CONTACT :
HOURS : Mon-Sat 8am-9pm
Nei Gong Centre, 3/F, Friendship Mansion, 345 Hennessy Road, Wan Chai
Optimal spinal movement is the foundation to optimal health.
The internal art of Tian Yan Nei Gong™, the origin of all Chinese energy work (Tai Chi and Qi Gong), is practiced for physical health and deep relaxation, personal growth and spiritual development. Develop inner strength and health with dynamic spinal movements like unfolding like a dragon.
Doris Baer teaches regular workshops on specific topics, small (around eight) group classes and individual sessions for one or two in English, Swiss German; free trial class. Doris also offers her own healing techniques to individuals and groups to balance body, mind and spirit.
Joined 22-Oct-01 | Updated 26-Aug-19
---
@neigongcentre
---
---