For the love of Valentine … naturally
Happy Valentine's Day!
We are always happy to introduce our members who are in the business of running sustainable restaurants, producing healthy chocolate and offering beautiful eco-conscious gifts to share with your love.
But instead, I take this opportunity to introduce some of our community members who devote their time and energy to provide support and services for those less fortunate who can always use our help.
Social organizations are always in need of volunteers, expertise, equipment and cash. Every little bit helps. The return on your investment is love multiplied … every single time.
Enjoy your day and when feel the love, take some time to share …
Naturally,

Kinzie
Founder
www.heartbeat.com.hk
natural life in the fast lane
Listen to your own heartbeat.
"Love isn't something we find. Love is something we give." Kinzie
---
Hong Kong Youth Arts Foundation
Charity providing non-competitive arts experiences for young people aged 5 to 25, encouraging self-expression and building self-esteem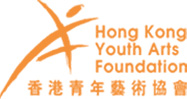 Hong Kong Youth Arts Foundation
TEL : +852 2877 2625
EMAIL : info@hkyaf.com
WEBSITE : hkyaf.com
Unit 5, 20/F, Westlands Centre, 20 Westlands Road, Quarry Bay, Hong Kong
---
Kadoorie Farm and Botanic Garden
Conservation and education centre with a focus on sustainability in Hong Kong to increase the awareness of our relationship with the environment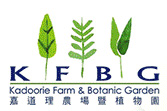 Kadoorie Farm and Botanic Garden
TEL : +852 2483 7200
EMAIL : info@kfbg.org
WEBSITE : kfbg.org
Lam Kam Road, Tai Po, NT, Hong Kong

---
KELY Support Group
Local charity empowering young people to help themselves through the provision of peer support and positive contact with other young people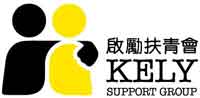 TEL : +852 2521 6890
EMAIL : contact@kely.org
WEBSITE : kely.org

---
Child Welfare Scheme
Caring for children's lives and calling for improvement through education, health and kindness and through the empowerment of local communities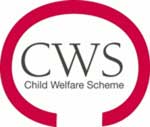 TEL : +852 2526 8810
EMAIL : info@cwshk.org
WEBSITE : childwelfarescheme.org
Suite 503, St. George's Building, 2 Ice House Street, Central, Hong Kong
---
Mothers' Choice
Providing and promoting loving, nurturing care for babies and children needing permanent homes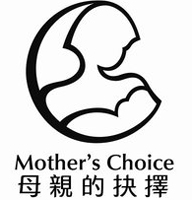 TEL : +852 2868 2022
EMAIL : pgs@motherschoice.org
WEBSITE : motherschoice.com

---
Samaritans
Confidential emotional support for people who are in general distress or feeling suicidal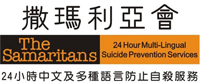 TEL : +852 2896 0000
WEBSITE : samaritans.org.hk

---
St James Settlement
Providing community support for children, youth, families, elderly and mentally disabled including residential care, food bank and home maintenance services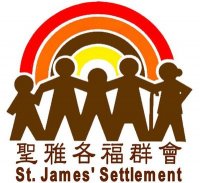 TEL : +852 2835 4375
EMAIL : amoffice@sjs.org.hk
WEBSITE : sjs.org.hk
85 Stone Nullah Lane, Wan Chai, Hong Kong

---
Crossroads International
A non-profit organization serving a global need to link those who are in need with those who can provide help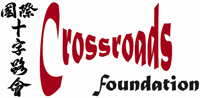 TEL : +852 2984 9309
EMAIL : enquiries@crossroads.org.hk
WEBSITE : crossroads.org.hk
Crossroads Village, Crossroads Village, 2 Castle Peak Road, Tuen Mun, NT, Hong Kong

---
HandsOn Hong Kong
Registered charity volunteer network mobilizing and empowering our community to meet pressing social needs in Hong Kong through volunteer services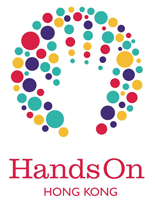 TEL : +852 2815 2558
EMAIL : hohk@handsonhongkong.org
WEBSITE : handsonhongkong.org
---
Action for REACH OUT
Advocacy and drop-in centre with classes on legal rights, HIV/AIDS awareness, money management and other employment skills for CSI workers

TEL : +852 2770 1065
EMAIL : contact@afro.org.hk
WEBSITE : afro.org.hk

---
The Hummingfish Foundation
Adding value to nature through community partnership by branding and promoting destinations to nature-loving tourists around the world

TEL : +852 9383 1153
EMAIL : info@hummingfish.org
WEBSITE : hummingfish.org
---
Kids4Kids
Empowering children and young people to take responsibility and providing opportunities to give in our local community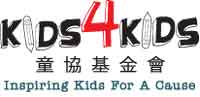 TEL : +852 3618 6810
EMAIL : info@kids4kids.org.hk
WEBSITE : kids4kids.org.hk
---
Room to Read
Literacy and gender equality in education; developing reading habits among primary school children and supporting girls to complete secondary school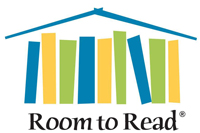 TEL : +852 2537 6590
EMAIL : asia.pacific@roomtoread.org
WEBSITE : roomtoread.org
92/F International Commerce Center, One Austin Road West, Tsim Sha Tsui, Kowloon, Hong Kong
---
The Newsbitt Centre
English speaking educational programs for adults with learning disabilities and a respite and residential facility to pursue independence and opportunities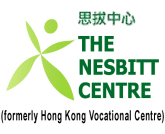 TEL : +852 2813 4550
EMAIL : info@nesbittcentre.org.hk
WEBSITE : nesbittcentre.org.hk
LG/F, Sai Ying Pun Community Complex, 2 High Street, Sai Ying Pun, Hong Kong

---
ShelterBox HK
Providing emergency shelter and lifesaving supplies for families around the world who are affected by disasters at the time when they need it the most
EMAIL : kishore@shelterbox.hk
WEBSITE : http://www.shelterbox.org
Suite 600, St John's Building, 33 Garden Road, Central, Hong Kong