It was a week of community, collaboration, cooperation and camaraderie at Natural & Organic Products Asia. The event organizers noticed the positive energy among the exhibitors even before the expo started on Wednesday morning and wondered out loud if it might have something to do with the food they were eating. As international commercial event organizers, they had never experienced anything like it with any other show. My response: welcome to my world.
I investigated further. One major difference we noted was the presence of company founders sharing their vision and their passion for their businesses. Where large corporations send their sales reps to commercial events competing for market share, we are building a whole new marketplace entirely around shared vision.
And yesterday, as if further confirmation was needed, I received this email: "It was a hugely enjoyable couple of days with great energy and positivity at the show. I can't wait to see how the show grows and develops over the coming years. But above all, what made it so special, was the incredible support from people like you and the real sense of community on the show floor. l loved it. And, best of all, it gave me the excuse to finally experience Hong Kong – what an amazing city." Carsten Holm, Managing Director at Diversified Communications UK.
It was wonderful to connect in the real world with many friends and my HK family at the show. I am particularly proud of Body Awakening and SpiceBox Organics, heartbeat business members whose welcoming smiles made my visit even more enjoyable. And a very special thanks to Ada Tam at Jireh Health and Food for Life who recommended HK heartbeat to the organizers as the promotions expert for the local Chinese community. This is the highest compliment I have received in my 30 years as a marketing professional and further proof that communication extends far beyond language.
It was a good decision to launch Fresh HK at the event and I established my new publishing record. Sponsorship was confirmed on July 21 and just 30 days later on the afternoon of August 21, I was at the General Post Office waiting for Man the delivery man with 10,000 copies in his van — just one more reason to love Hong Kong. Although I was nervous that the publication might be too cute, the response from nearly every person I have handed one to has been a delighted: cute! Oh, the power of perception.
Over the coming months, I will be doing my best to share new connections I have collected with you — online retailers, restaurants, shops, products, professional services … all designed to offer a little more balance for life in the fast lane.
I am equal parts exhausted and energized and I am fueled by a deep sense of gratitude for all of the beautiful people in the heartbeat community who share my vision for a world that is connected around conscious choices. What I saw in October 2001 is becoming a reality today. The rate of change is increasing and I've got my work cut out for me so I will be calling on you for continued support so I can continue to share the love.
Why is now the perfect time?
Naturally,


—
Founder
heartbeat.com.hk
natural life in the fast lane
Everything is connected.
Listen to your own heartbeat.
"Coming together is a beginning. Keeping together is progress. Working together is success." Henry Ford
---
Holistic Pet Help
Local online store and resource for companion animals
Shop online for holistic chemical-free products made from high quality human grade natural ingredients designed to keep your companion animals healthy and happy. Browse our catalogue for everything from digestive health, insect control, coat and skin care, joint treatments and natural, healthy treats to aromatherapy, flower essences and more. We are animal lovers whose horses, dogs, birds, and cats are treated like family members and we use our products and services with our own animals. Our blog is full of helpful tips, we offer special holistic pet classes and our home delivery service is affordable.
ENQUIRIES : Holistic Pet Health
TEL : +852 9095 6513
EMAIL : info@holisticpethelp.com
WEBSITE : holisticpethelp.com


---
Saturdog Night Fever
Feverish fun, flares and bad hairdos in support HKDR
Get your groove on and enjoy a fantastic evening of feverish fun, flares and bad hairdos in support of 500 abandoned dogs now living under Hong Kong Dog Rescue's roof. We are still in need of sponsorship to cover event costs like audio-visual equipment. Our aim is to spend as little as possible (preferably nothing) so that every dollar from tickets (HK$1,888 each or HK$19,800 for a table of 12) and fundraising on the night goes directly towards our $1,000,000 goal to fund ongoing daily operations providing food, shelter and veterinary treatment. Even if you can't make the party at the Aberdeen Marina Club, you can donate to rescue, rehabilitate and re-home loving dogs. If you or your company are able to help with anything at all, including equipment or prize donations, please get in touch or make a donation today.
QUICK LINK : click here for details
ENQUIRIES : Hong Kong Dog Rescue
TEL : +852 6289 8686 Linda
EMAIL : events@hongkongdogrescue.com
WEBSITE : hongkongdogrescue.com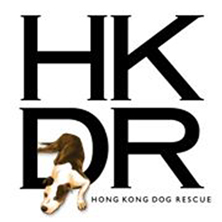 ---
Workshop: Rising of the Phoenix
Amara Tia Ann visits Hong Kong in September
As an extension of spirit, the true nature of the human potential is joy of being. This innate ability to constantly be and create joy was forgotten by mankind along with the fall of consciousness eons of years ago. Facilitated and channeled by spiritual teacher Amara Tia Ann, Rising of The Phoenix – Awakening Your Golden Light Body of Joy is a roadmap to becoming joy. Amara Tia began serving as a professional energy healer and channel in 2004. Her work is recommended by world renowned spiritual teacher Judy Satori. Earth is currently transiting to a higher energy frequency, presenting a golden opportunity for mankind to remember the joy within.
ORGANIZER : Karma Consultants
ENQUIRIES : Jenny Kam
EMAIL : info@karma-consultants.com
WEBSITE : acast.me
QUICK LINK : Click here for details

---
Yoga & Mindfulness with Angus Ford-Robertson
Essential skills for well-being in Hong Kong with 3 workshops 28-30 November 
Angus created a special program for his first Hong Kong visit. Day 1 Bioenergetics explores the body-mind practice to release chronic muscular tensions, connect with buried emotions and expand capacity for intimacy. Day 2 Mindfulness covers key skills of mindfulness, including the body scan, mindful breathing, mindful movement and the essentials of the Mindfulness-Based Stress Reduction courses that Angus currently teaches to the UK National Health Service. Day 3 Mindful Communication focuses on communicating clearly, honestly and fearlessly without manipulation to prevent conflict in everyday situations from the boardroom to the bedroom, based on Non Violent Communication by Marshall Rosenburg.
QUICK LINK : Click for details
ENQUIRIES : Charlotte Douglas
TEL : +852 6680 0340
EMAIL : charlotte@lovelifehk.com
REGISTER : booking form
WEBSITE : lovelifehk.com
FACEBOOK : Vew event


---
---
The calendar
Natural events in Hong Kong this month
---
September 1 (7-9pm) > Meat Free Hong Kong Monday
September 3 (6:30-8pm) > Chinese Buddhist Pilgrims in India
September 4 (5-8:30pm) > Urban Agriculture Workshop & Seminar
September 4 (7-8:30pm) > Holistic Living in the Concrete Jungle
September 4 (7:30-9:30pm) > Hidden Obstacles to Love
September 6 (11:45am-1:15pm) > Introduction to Buteyko Breathing
September 7 (5:30-6:30pm) > Full Moon Yoga
September 8 (7:30pm) > Meat Free Hong Kong Monday
September 9 (9am-4pm) > Spirituality 101
September 9 (8pm until late) > Full Moon Gathering
September 10 (7-8pm) > Stay Healthy in School
September 10 (7-8:30pm) > Shine your Light into the World
September 10 (7:30pm) > Green Drinks
September 11 (10am-6pm) > Conscious Parenting
September 12 (12:30-2pm) > Tourism and Conservation in Kenya
September 12-17 > Tranquil Abiding Retreat
September 13 (2:30-4:30pm) > Curb Your Cravings
September 13 (6pm until late) > Saturdog Night Fever
September 15 (7-8:30pm) > Cancer Free Living
September 16-17 (9am-5pm) > CSR Asia Summit 2014
September 16 (7:30pm) > Fitness, Food & Fun
September 18 (6:30-8pm) > Asia's Impact on Wild Africa
September 19 (7:30-9pm) > Modern Buddhism
September 20 (11am-1pm) > Children's Nutrition
September 20 (8am-1pm) > International Coastal Cleanup Campaign Kickoff
September 20 (12:45-2:15pm) > Yoga for Runners
September 20 (5:30-8pm) > Conscious Dining
September 21-22 (12pm-12am) > Imagine Peace Festival
September 21-22 (2-5pm) > Hacking Perfection
September 23 (12:15-3:15pm) > Parent Effectiveness Training
September 23 (7:30-9pm) > Become your own Spiritual Doctor
September 28 (5-6pm) > Outdoor Karma Yoga Class
September 29 (11am-12pm) > Introduction to Kefir
September 30 (7:30-9pm) > Healing the Heart and Mind
---
List your event | Visit the website calendar
---
The directory – fresh listings
---
Beyond O2 – Alkaline oxygen water filtration systems for home and office
Kully Jaswal – Specializing in career, executive and wellness coaching
Highgate House School – International Steiner Waldorf holistic pre-school
A Mother's Touch – Pregnancy and childbirth services and courses
Easyoga Hong Kong – Professional yoga clothing and equipment
Genie Juicery – Cold pressed, raw, living juice, smoothies, nut milks, protein shakes
Ringana Maya – 100% chemical-free personal care and supplements
Holistic Pet Help – food, health care and grooming products for companion animals
---
Get Listed | Visit the website directory
---
Fresh HK – heartbeat mini-guides
Promote your products and services to people who are looking
The new mini-guide is an instant favorite — cute, clever, convenient — these are all words used to describe the new publication. Fresh Choices HK is designed for people on the move. Printed on our signature raw-paper, the small format fits into bags and briefcases for easy reference everywhere. Fresh Choices HK features fresh contacts and connections for everything natural in Hong Kong, including popular products, tips and tricks, upcoming events along with contact details for natural choices every day. 10,000 free copies are circulated to our networks and posted to personal members. Listings and display advertising is available for natural products, services and programs. Contact us for details or apply for a listing.
Contact us for details of the next issue of Fresh HK — click here for details
---
---
Fresh content and connections for natural choices every day
At heartbeat, we support positive ecological, personal and social change by sharing information about everything from aromatherapy to yoga — chemical-free health and beauty, lifestyle services, whole food, sustainable fashion, eco-style, green gadgets and more …