Nepal Earthquake Relief with love from Hong Kong
June Fundraisers in Hong Kong for Nepal
Previous events
Visit the website calendar for fresh updates
---
UPDATED : 22 May 2015
Dear friends,

Thank you for your continued support towards CWS' earthquake relief, recovery and rebuild efforts.  We are motivated more than ever thanks to the amazing support you have all shown with your kind words, endless passion, donations, charity concerts, football tournaments, cocktail evenings, special dinners, bake sales and more. Together we have raised over HK$3.5 million to date – 100% for Nepal to get back on its feet.

A total of 248 aftershocks of over 4-magnitude have been recorded since the 7.8 magnitude earthquake devastated many parts of Nepal on 25 April 25.  People remain terrified of the unknown, always expecting another earthquake and worrying for their lives.

For a snippet of what's happening in Nepal please see a short video we put together recently for a fundraising dinner. The video, as well as many photos can be seen on the following webpage:  http://www.cwshk.org/Donate.aspx  – Zein Williams, Child Welfare Scheme
---
All donations to help earthquake victims must now be made to its Prime Minister's Disaster Relief Fund (The Telegraph)
"any aid donations from institutions or individuals must be transferred to the Prime Minister's Disaster Relief Fund and that those who flout the rules will be punished. No individual or organisation will be allowed to withdraw such relief funds. The funds will be automatically transferred to the Prime Minister's Disaster Relief Fund. The details of receipts and expenditures will be circulated on a daily basis. Individuals or organisations not complying with this provision will be punishable by law", the spokesman said.
IMPORTANT:
Despite negative news that all donations to Nepal must now go through the Nepali government and Prime Minister, grass roots organisations are working hard to get supplies to where they are needed. Donations are still needed urgently. Please continue to raise funds. We will provide you with more specific details on how to donate as soon as possible. Please stay tuned. We thank you all in advance for your support.
---
We continue to receive requests from members wanting to donate with confidence and support earthquake relief efforts in Nepal. As the situation changes, needs change and we are happy to keep you up to date with news from our local NGO members whose active teams on the ground are helping us keeping you informed with the why's, what's, when's and  how's of sending your love.
"Unless you happen to be a trained doctor or construction engineer, the best way to help is to give money. Blankets and clothing will not get through for some time to come as they cannot be moved to Nepal at the moment." Gurkha Brigade Association
---
The following organizations are long-time HK heartbeat members whose teams in Hong Kong are supporting efforts on the ground to make a difference to local communities across the affected region. If you know of any local supporters we missed, please get in touch and will invite them to join the HK heartbeat community.
---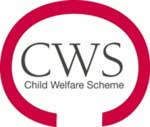 Caring for children's lives and calling for improvement through education, health and kindness and through the empowerment of local communities — read their latest updates.
---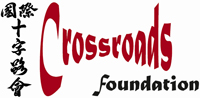 A non-profit organization serving a global need to link those who are in need with those who can provide help — read their latest updates.
---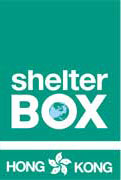 Providing emergency shelter and lifesaving supplies for families around the world who are affected by disasters at the time when they need it the most — read their latest updates
---
We just received this update from our member whose godfather sent this email:
Dear Fellow Members,
On 29 April our Secretary sent out an email with an update on the Brigade's response to the Nepal Earthquake from our President, Brigadier John Anderson, as Chairman of the Gurkha Brigade Association. It is at:
www.gurkhabde.com/the-nepal-earthquake-and-our-response-why-what-and-when/
The greatest difficulty has been getting accurate information from Nepal. In the hardest hit areas there is a severe lack of power, communications, food, drinking water and shelter. The monsoon weather is starting. HQ British Gurkhas Nepal is playing a key role alongside the British Embassy to support British visitors needing help. Kathmandu airport is overwhelmed and struggling, roads in many places are unpassable and bad weather will make helicopter flights to hill areas more difficult. We have all seen the heart-wrenching scenes on the TV.
Scores of disaster relief teams are arriving from all over the world but few so far have been able to get to the hill areas which have been hardest hit with whole villages destroyed in some cases. The hills north of Gorkha which took the main force of the quake is an area where many of our old soldiers live and where a number us have trekked in happier times in the past.
You may also know that serving Gurkha soldiers soldiers have been sent out to help, along with other support including much needed helicopters.
A number of us have today received an email from Major Gynabahadur Gurung Saheb who retired from the Chairmanship of our Association's Nepal Branch. I quote a part of what he said:
"Secondly, I would appreciate and say thank you all for the deep sympathy that you expressed over the loss caused by the terrible earthquake which hit the mid Western parts of Nepal on 25 April 2015 followed by series of small and bigger tremors. The badly affected areas are Barpak in Gorkha, Sindu Palchok, Dhading, Nuwakot, the capitol Kathmandu, Lalitpur, Bhaktapur and villages in the outskirts of Kathmandu valley. The rescue teams with necessary aids from all our friendly nations have poured into The country and they are doing splendid job to help and rescue those unfortunate victims. Soldiers from the Nepal Army and Police are also deployed on rescue works since the very beginning of this horrified earthquake and they are doing commendably well. All hospitals in the city areas are full with casualties as well as tents are set up in open spaces to provide immediate medical supports as necessary.
According to the latest update the death toll reached 7,276, Casualties 14,362 and 190,664 houses destroyed. Many more houses, government buildings and historical structures are badly damaged. The figures will of course be even higher. When the rescue operation is completed, the country's biggest challenge and difficult part will be for the rebuilt phase which will be impossible for this government to coop with without supports from foreign countries. Hope all people of this world are now watching towards Nepal and their thoughts are with those people who are severely affected and will do their best to help those innocent victims. The aftershocks are still alarming people in time to time. But according to the seismologists, this will continue further for unlimited period of time but not a powerful one again?
"Unless you happen to be a trained doctor or construction engineer, the best way to help is to give money. Blankets and clothing will not get through for some time to come as they cannot be moved to Nepal at the moment."
The situation is still appalling, even life threatening for many, and will be so for much, much longer. Nepal will need our continued help for some considerable time to come.
We can help best by donating to the Gurkha Welfare Trust (GWT) as recommended in John Anderson's update. Two strong reasons for choosing the GWT, apart from it being our Gurkha charity, are:
1. GWS (the field arm of the GWT) has the existing infrastructure and local experience and will be operating in Nepal for years to come to help re-reconstruct schools, water supplies and so on, long after the disaster relief organisations have gone; and
2. we know the money we give is guaranteed to be used for the right reasons, not for staff costs (the British Government pays this), nor disappearing into someone's pocket!
As mentioned on the Homepage of our 6GRRA website, the two websites to keep an eye on for information are www.gwt.org.uk and www.gurkhabde.com.
Please help as much as you can yourselves and do pass this message on to all your family and friends who want to help now and in the future. Through GWT they can be sure that their help will have a lasting effect.
Thank you.