This week we are reconsidering progress.
The arrival of sustainability into our everyday vocabulary a few years ago appeared to highlight the fact that the lifestyle we have created is unsustainable. Our habits are so well ingrained that we rarely question fruit wrapped in plastic, tap water sold in plastic bottles, processed sugar and fat sold as treats in bright plastic packaging.
Today, the WWF announced that we have lost 90% of Hong Kong's white dolphins since construction began on the HK-ZH Bridge. There have been 6 deaths in the past year alone and they have not returned to their habitat near the construction area in spite of mitigation measures. These same measures are included in plans for the proposed third runway, a massive engineering project on a much larger scale than the bridge.
The oil-hungry airline industry is expanding at an exponential rate with a backlog of orders for new commercial airplanes while the public continues to call for cleaner air and alternatives to fossil fuels. We are the first generation that considers it normal to book a trans-continental flight for a few days of client meetings or a weekend away. Many would never consider an overseas posting that did not include at least 1 family trip home each year.
It is not surprising to see local developers setting their sites on generally quiet Hong Kong country parks while the queues at the airport reveal the costly escape tactics we employ to satisfy our hunger for a break from life in the fast lane.
Development trumps conservation when our model for growth depends on converting subsistence farmers who can grow enough food to feed their families for generations into consumers who become reliant upon commercial scale operations consuming huge quantities of fuel, creating vast mono-cultures, disrupting essential ecosystems and lobbying to justify the necessity of genetically modified seeds matched with toxic chemical pesticides to feed our growing population.
We are starting to see some disruptions to the pattern.
Evidence appears in these highlights by Green Queen from the Zero Waste Global Summit and the unsung heroes uncovered by Ecozine in a local sustainability report. World leaders are speaking out against turning our home into an immense pile of filth. The new Lagos plastic exchange converts trash to cash for citizens who longer drop plastic in the street now that it has a clearly stated commercial value.
Luxury logos are losing value as the trend turns away from conspicuous consumption and toward understated durability. Social media is changing the face of demand as customers begin to use technology to group together and create shared economies. An entirely new social network is being established by those who prefer not to trade personal privacy for free access. Mass production is under fire as we begin to peek inside the world that bring us our stuff.
We are in the beginning of a period of change where we question the actual cost of saving time to make more money.
A few months ago, I randomly met a friend of a friend who opened Aberdeen Street to satisfy her own tastes. Over a lovely cup of tea, we created an offer for our members with a 10% saving on quality food from sustainable sources with local organic ingredients where available and plenty of vegetarian and gluten-free options.
As we begin to see new the possibilities in following our own heart, we are taking another look at the outdated belief systems behind systems designed to convert resources into profit in the name of economic development. The trees must be very happy as we begin to recognize the damaging effects of our ways and realize the big difference a few small changes can make.
What do you see as progress?
Naturally,


Founder & Publisher
www.heartbeat.com.hk
natural life in the fast lane
Listen to your own heartbeat.
"In all affairs it's a healthy thing now and then to hang a question mark on the things you have long taken for granted." Bertrand Russell
---
Aberdeen Street Special
Visit our new partner and save 10% on your bill
Discover our quiet, green haven located between Staunton Street and Caine Road with an outdoor terrace and relaxing atmosphere. Our selection of Mediterranean dishes and everyday brunch includes signature salads, and sharing plates, mussels and oysters and meat dishes served without compromising on quality or sustainability. Food is served all day and the evening comes with great music and cocktails. We run a kid friendly place, where children can enjoy their special menu, draw on the chalk walls and play in the public playground in front of the terrace. Free WIFI inside and outside; delivery with $100 minimum; private functions.
HK heartbeat Personal Members : Save 10% (except promotions)
CONTACT : Aberdeen Street
TEL : +852 2546 5833
EMAIL : contact@aberdeenstreet.com.hk
WEBSITE : aberdeenstreet.com.hk
ADDRESS : UG/F King Ho Building, 41-49 Aberdeen Street, Central

QUICK LINK : Aberdeen Street Special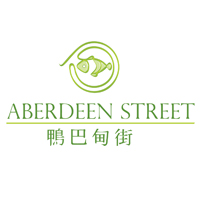 ---
An Evening of Yoga & Food
Rooftop gathering in Mid-levels on June 25
The evening begins with a candle lit yoga class led by Charlotte Douglas of LoveLifeHK on a rooftop patio in the heart of Hong Kong. Chant to the mantras and prayers for peace and transformation, arriving fully into stillness and peace with a guided meditation. Buffet dinner features a selection of  Latin inspired food by Seema Bhatia of Prana Yum. Tickets are HK$450 (plus $19 Eventbrite) for the evening event on Thursday, June 25 in Mid-levels (address supplied to participants) from 6 to 8:30pm.
CONTACT : Charlotte Douglas
TEL : +852 6680 0340


EMAIL : charlotte@lovelifehk.com
WEBSITE : lovelifehk.com
TICKETS :  Book online
QUICK LINK : An Evening of Yoga and Food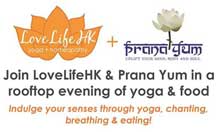 ---
Events this week in Hong Kong
Sponsored events include links. Contact organizers for other details.
22 Introduction to Meditation | request details
23 Meat Free Gathering | Meat Free Hong Kong
24 Simplify, Integrate, Create | The Sanctuary
24 Smart Cities | request details
24 Morning Meditation | Red Doors Studio
24 Raw Food Dinner > Maya Cafe
24 Meditation for Kids | Michelle Harris
25 Business Benefits of Managing Waste | Business Environment Council
25 Millennium Method | The Sanctuary
25 An Evening of Yoga and Food | Charlotte Douglas
25 Kirtan for Peace | Cristina Rodenbeck
25 Unwind After-Work Yoga | request details
27-28 MindScape Seminar | Angie Tourani
27 Kundalini Yoga for Abundance | SOL Wellness
28 CWS Charity Fun Fair | Little Yogis
28 Master Yoga Workshop | request details
29 Veggie Potluck & Green Chat | request details
29 Healthy Cooking Class | Seema Bhatia
---
Fresh listings on the website directory
Frederick Stander – Holistic Hypnotherapist & Wellness Counselor  > details
Cristina Rodenbeck – Wellness Coach – Holistic wellness, executive coach > details
Kosas Ltd – Jeweler, Gemologist and Stone Reader – Custom jewelry > details
NatureFun – Casual camping experience with set-up, food and cooking skills > details
Jenny Smith – Registered Children's Yoga Teacher – Teacher training > details
Greentech Outpost (HK) Ltd – Fresh water treatment systems > details
LantauMama – Jaqueline Renee Cohen, Teacher – Kefir and kombucha > details
Lola's Ice Pops – Artisan ice pops, handmade from 100% fresh fruits > details
Alive Asia – – Distributing wellbeing -organic foods sourced internationally > details
Liquid Interiors – – Commercial interior design studio with green certification > details
Sylvia Chan – Coach and Facilitator – Certified Law of Attraction Facilitator > details
Aberdeen Street – Mediterranean restaurant and bar with outdoor terrace > details
Support HK heartbeat by connecting with our business members.
Contact our Natural Concierge if you would like us to make an introduction.
Register or introduce someone you love to Hong Kong's original natural network.
---
Fresh content and connections for conscious everyday choices
Hong Kong's first natural network has connected thousands of individuals, businesses and organizations since we launched in 2001, sharing fresh content and authentic connections for clean, green, healthy living products, services and programs. With everything from acupuncture to zero-waste solutions, our members have everything you're looking for — even when you're not sure what you're looking for — chemical-free health and beauty, lifestyle services, whole food, sustainable fashion, eco-style, green gadgets and more ... naturally.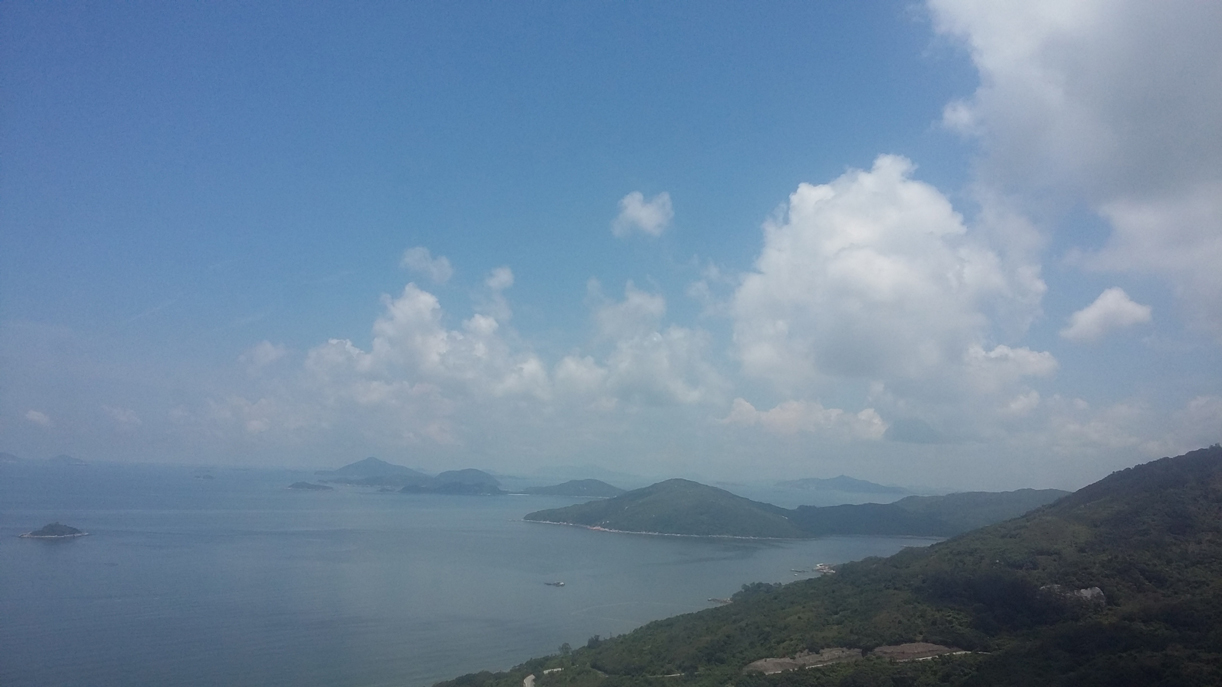 Photo by Kinzie