Our members are here for you
As we head out for a weekend of holiday preparations, we take this opportunity to introduce business members in our community with plenty of natural options for everyday choices in Hong Kong.
With gatherings to organize, gifts to purchase and plans to make, we can all use a little help from people who recognize the value of hosting conscious celebrations and giving presents with presence.
As usual, for those of us living life in the fast lane, it is important to be aware of how we are nurturing ourselves, managing our own energy and being aware of our own difficult feelings that come up so they don't leak out on others, especially during the silly season.
In our city of constant change, the heartbeat directory makes life a little easier with thousands of local professionals, businesses and organizations supporting conscious everyday choices and providing a wide variety of products, services and programs — aromatherapy to zero-waste and everything in between – see all categories.
Membership is available by application for local professionals, companies and organizations and successful applicants are eligible for a listing on the website directory — a natural guide for life in the fast lane.
---
Listings are presented in order of joining the HK heartbeat community.
---
Tian Yan Nei Gong Centre
Classes and private sessions teaching Nei Gong (an internal Qi Gong) to integrate body and mind; free trial class. > more
LISTING : Tian Yan Nei Gong Centre
3/F, Friendship Mansion, 345 Hennessy Road, Wan Chai
TEL : +852 2871 0430
EMAIL : neigongcentre@netvigator.com
WEBSITE : tianyanneigong.com

---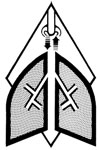 Buteyko Breathing Asia
Learn a series of breathing exercises and understand how breathing relates to your sleeping, eating, exercise, lifestyle and postural habits > more
LISTING : Buteyko Breathing Asia
TEL : +63 919 635 6060
EMAIL : buteykoasia@gmail.com
WEBSITE : asia.learnbuteyko.com
---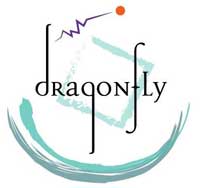 dragonfly
Educational holistic well-being centre established offering individual sessions and classes on healing, meditation, spiritual knowledge and holistic health > more
LISTING : dragonfly
11/F, Willie Building, 222-224 Des Voeux Road Central, Sheung Wan
TEL : +852 2793 5222
EMAIL : info@dragonfly-now.com
WEBSITE : dragonfly-now.com
---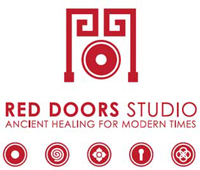 Red Doors Studio
A platform for complementary practices serving to elevate energy hosting a community of practitioners offering their skills, expertise and energy > more
LISTING : Red Doors
Flat A, 21/F, Lee Fund Centre, 31 Wong Chuk Hang, Aberdeen
TEL : +852 2110 0152
EMAIL : info@red-doors.com
WEBSITE : red-doors.com
---

The Body Group
Physiotheraphy and wellness clinic; treatment plans for infants to adults; regular workshops and classes > more
LISTING : The Body Group
14/F, Prosperous Building, 48-52 Des Voeux Road, Central
TEL : +852 2167 7305
EMAIL : info@thebodygroup.com
WEBSITE : thebodygroup.com

---
Sravaniya DiPecoraro
Using western psychological astrology, tarot, numerology and I Ching; since 1992; YA500 yoga teacher conducting philosophy courses and certification > more
LISTING : Sravaniya DiPecoraro
TEL : +852 9856 0799
EMAIL : info@barefootphilosopher.press
WEBSITE : barefootphilosopher.press

---
AcquaVibe
Water filtration system using natural pressure without electricity; eliminating impurities in the body, adding trace minerals and balancing pH > more
LISTING : AcquaVibe
Unit B, 4/F, Gough Plaza, 33 Gough Street, Central
TEL : +852 6033 3759
EMAIL : info@acquavibe.com
WEBSITE : acquavibe.com
---
The Maya Institute
Specializing in the natural treatment of allergies, eczema, asthma, sensory processing disorders, autism, behavioural and attention issues including ADD, ADHD > more
LISTING : The Maya Institute
20/F, Thyrse House, 16 Pottinger Street, Central
TEL : +852 3568 3134
EMAIL : info@mayahealthinstitute.com
WEBSITE : mayahealthinstitute.com
---
Wise Women
Wellbeing for women through the positive and transformative power of arts, including visual arts, dance, music, creative writing and theatre > more
LISTING : Wise Women
TEL : +852 2865 4865
EMAIL : lindsey@hkyaf.com
WEBSITE : wisewomanwellbeing.com
---
The BodyTalk Clinic
Holistic therapy based on quantum physics and kinesiology to resynchronize the body's systems so they can operate as nature intended. > more
LISTING : The BodyTalk Clinic
19/F, Siu Ying Commercial Building, 153 Queen's Road Central, Central
TEL : +852 2521 4388
EMAIL : bodytalkhk@gmail.com
WEBSITE : bodytalksystem.com/practitioners/details.cfm?id=883
---
Mind Body Colon Cleansing Centre
Detox and regain energy in a comfortable, relaxing environment in the hands of experienced I-ACT certified therapist. Prevention is better than cure. > more
LISTING : Mind Body Colon Cleansing Centre
Room 7A, Han Chung Mansion, 8 Hankow Road, Tsim Sha Tsui, Kowloon
TEL : +852 2805 7535
EMAIL : jeffreyzee219@gmail.com
WEBSITE : mindbodycolonic.com

---
Dr Tommy Chan
Specializing in non-drug approach to psychological health problems affecting adults, children and families; coaching individuals and organizations for improved performance > more
LISTING : Dr Tommy Chan
TEL : +852 3692 4890
EMAIL : tommyhmchan@gmail.com
WEBSITE : drtommychan.iyp.hk

---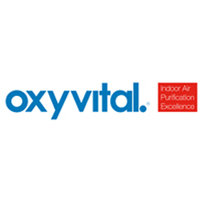 Oxyvital International Ltd
Medical air quality solutions to naturally and safely purify indoor air to WHO standards, removing particulate, microorganic and gaseous pollutants > more
LISTING : Oxyvital International Ltd
Suite 404, 4/F, Chinachem Exchange Square, 1 Hoi Wan Road, Quarry Bay
TEL : +852 2893 5928
EMAIL : info@oxyvital.com
WEBSITE : oxyvital.com
---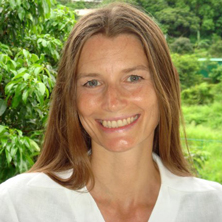 Michelle Harris
Training and mentorship programs, consultations, private sessions and self-empowerment classes for children and adults; available in person and via Skype > more
LISTING : Michelle Harris
Luminus Link, 8/F, Oriental Crystal Commercial Building, 46 Lyndhurst Terrace, Central
TEL : +852 9180 0763
EMAIL : michelle@purepotentialworldwide.com
WEBSITE : purepotentialworldwide.com
---
Angela Spaxman
Career change and leadership development coaching and assessment with managers, professionals and business people looking for more success and fulfillment > more
LISTING : Angela Spaxman
6/F, Cosmos Building, 8 Lan Kwai Fong, Central
TEL : +852 8103 7326
EMAIL : angela@spaxman.com.hk
WEBSITE : loving-your-work.com
---
Barry Sadleir
Individual healing sessions include relaxation, energy clearing, hands-on healing and channeled messages from ascended masters or angels; published author > more
LISTING : Barry Sadleir
Shakti Healing Circle, 701 Glenealy Tower, 1 Glenealy, Central
TEL : +852 6296 9867
EMAIL : barrysadleir@yahoo.com.au
WEBSITE : shaktihealingcircle.com

---

Natural Living
Natural and organic products for body and home including Ecozmo natural paint, natural cleaning products, organic face & body care, organic health supplements > more
LISTING : Natural Living
8/F, Sungib Industrial Centre, 53 Wong Chuk Hang Road, Aberdeen
TEL : +852 2847 3378
EMAIL : info@naturalliving.hk
WEBSITE : NaturalLiving.hk

---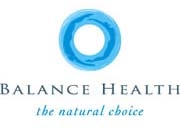 Balance Health
Natural health clinic integrating the principles of conventional and complementary medicine for a treatment plan delivering optimal health and wellness > more
LISTING : Balance Health
2705 Universal Trade Centre, 3-5 Arbuthnot Road, Central
TEL : +852 2530 3315
EMAIL : appt@balancehealth.com.hk
WEBSITE : balancehealth.com.hk

---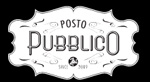 Posto Pubblico
Italian home-cooking with classically simple ingredients using organic produce sourced from neighboring farmers to reduce our carbon footprint > more
LISTING : Posto Pubblico
G/F, 28 Elgin Street, Soho, Central
TEL : +852 2577 7160
EMAIL : info@postopubblico.com
WEBSITE : postopubblico.com
---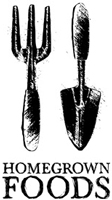 Homegrown Foods
Weekly delivery of vegetables free of synthetic pesticides, insecticides and herbicides from local family farms within 24 hours of harvesting > more
LISTING : Homegrown Foods
54B Tai Lung Tsuen, Sheung Shui, NT
TEL : +852 2671 2771
EMAIL : info@homegrownfoods.com.hk
WEBSITE : homegrownfoods.com.hk

---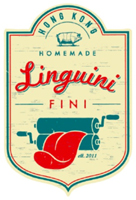 Linguini Fini
Rustic, homemade home-grown, home-cooked Italian cuisine; open for breakfast, brunch, lunch, afternoon bites, dinner, late night drinks and private parties > more
LISTING : Linguini Fini
49 Elgin Street, Soho, Central
TEL : +852 2387 6338
EMAIL : info@linguinifini.com
WEBSITE : linguinifini.com
---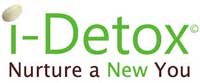 i-Detox Wellness Centre
Wellness education centre, progressive health food shop and urban detox consultancy integrating holistic nutrition, functional medicine, naturopathy for healthy living > more
LISTING : i-Detox Wellness Centre
1/F, V-Plus, 68-70 Wellington Street, Central
TEL : +852 3904 1072
EMAIL : info@i-detox.com
WEBSITE : i-detox.com
---
David Knowles
Character analysis and forecasting work to help the individual make conscious decisions in their life > more
LISTING : David Knowles
EMAIL : davidknowles1958@gmail.com
WEBSITE : davidknowlesastrology.com
---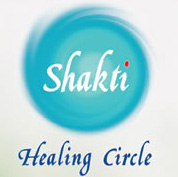 Shakti Healing Circle
Holistic approach to wellness and emotional and spiritual growth with resident and regular visiting practitioners, regular programs, workshops and talks > more
LISTING : Shakti Healing Circle
701 Glenealy Tower, 1 Glenealy, Central
TEL : +852 2521 5099
EMAIL : pervin@shaktihealingcircle.com
WEBSITE : shaktihealingcircle.com

---
Charlotte Douglas
Holistic approach to general health and fertility using homeopathy, herbs, flower essences, tissue salts and dietary advice > more
LISTING : Charlotte Douglas
The Sanctuary, Unit 902, 9/F, Waga Commercial Centre, 99 Wellington Street, Central
TEL : +852 6680 0340
EMAIL : charlotte@lovelifehk.com
WEBSITE : lovelifehk.com
---
Jill Marshall
Through a series of exercises or movements, tone inside and out to strengthen and increase endurance of your core muscles. > more
LISTING : Jill Marshall
Pause HK, 16/F, Tin On Sing Commercial Building, 41-43 Graham Street, Central
TEL : +852 9708 0187
EMAIL : pilates.fitness.hk@gmail.com
WEBSITE : jillmarshallpilates.com
---
The Yoga Room
Hatha, Ashtanga, yoga kids, prenatal, yin, pilates and meditation classes for beginners to advanced > more
LISTING : The Yoga Room
15/F, Xiu Ping Commercial Building, 104 Jervois Street, Sheung Wan
TEL : +852 2544 8398
EMAIL : info@yogaroomhk.com
WEBSITE : yogaroomhk.com
---
Barry Sadleir
Individual healing sessions include relaxation, energy clearing, hands-on healing and channeled messages from ascended masters or angels; published author > more
LISTING : Barry Sadleir
Shakti Healing Circle, 701 Glenealy Tower, 1 Glenealy, Central
TEL : +852 6296 9867
EMAIL : barrysadleir@yahoo.com.au
WEBSITE : shaktihealingcircle.com

---
The Studio Sai Kung
Pilates, aerobics, Body-sculptor, circuit training, yoga, pre-natal yoga, personal training, Pilates for rehabilitation, health and fitness workshops > more
LISTING : The Studio Sai Kung
1/F, 28 Man Nin Street, Sai Kung, NT
TEL : +852 2791 9705
EMAIL : studiosaikung@gmail.com
WEBSITE : thestudiosaikung.com

---
Hancock & Graham House
Hancock & Graham House is an organic agent for holistic professionals with a variety of visiting and local practioners > more
LISTING : Hancock & Graham House
EMAIL : admin@hancockandgrahamhouse.com
---
Lakshmi Harilela
Hatha yoga instruction > more
LISTING : Lakshmi Harilela
TEL : +852 9504 0288
EMAIL : lakshmi.harilela@gmail.com
WEBSITE : lovetruelight.com
---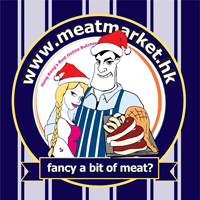 meatmarket.hk
Home delivery of fresh vegetables & fruit, free-range hormone antibiotic-free, grass-fed meat and eggs > more
LISTING : meatmarket.hk
Level 15, Units 1 & 2 Oceanic Industrial Centre, 2 Lee Lok Street, Ap Lei Chau
TEL : +852 8135 1394
EMAIL : marketing@wholefoodsasia.com
WEBSITE : meatmarket.hk
---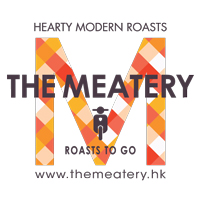 The Meatery
Grass fed, free range, organic meats from sustainable producers around the world; home delivery in Mid Levels > more
LISTING : The Meatery
G/F, Shop B, 23-27 Mosque Street, Mid Levels
TEL : +852 8135 1394
EMAIL : marketing@wholefoodsasia.com
WEBSITE : meatmarket.hk
---

Elite PT Studio
Personal training, health and nutrition center with modern equipment, personal trainers and classes for beginners, experts, amateurs and professional athletes > more
LISTING : Elite PT Studio
20/F, Phase 2 Regency Centre, 41-43 Wong Chuk Hang Road, Wong Chuk Hang
TEL : +852 2552 9925
EMAIL : info@bootcamp.com.hk
WEBSITE : eliteptstudio.com
---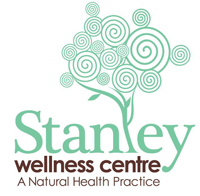 Stanley Wellness Centre
Integrative clinic offering allied health disciplines treating newborns to elderly, including pre and antenatal care, sports injuries and chronic conditions > more
LISTING : Stanley Wellness Centre
G/F, 120 Stanley Main Street, Stanley
TEL : +852 2372 9700
EMAIL : stanleywellness@gmail.com
WEBSITE : stanleywellnesscentre.com
---
Hersha Chellaram
Yoga and meditation classes for beginners to advanced including special needs students > more
LISTING : Hersha Chellaram
TEL : +852 6103 9642
EMAIL : info@hershayoga.com
WEBSITE : hershayoga.com
---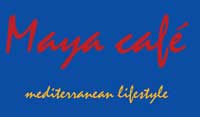 Maya Café
Mediterranean style vegetarian, vegan and raw food based on the Mediterranean diet > more
LISTING : Maya Café
5 Moon Street, Wan Chai
TEL : +852 2529 3319
EMAIL : maya.cafeinhk@hotmail.com
WEBSITE : mayacafe.com.hk
---
La Cabane Wine Cellar & Bistro
Natural, biodynamic, non-interventionist, low sulphite wines and fine foods sourced directly from small producers in France and the new world > more
LISTING : La Cabane Wine Cellar & Bistro
B/F, 97 Hollywood Road, Central
TEL : +852 2517 0186
EMAIL : info@lacabane.hk
WEBSITE : lacabane.hk
---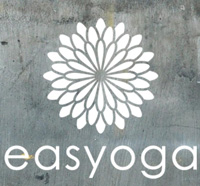 Easyoga Hong Kong
Professional yoga clothing and equipment > more
LISTING : Easyoga Hong Kong
2/F, 17 Yun Ping Road, Causeway Bay
TEL : +852 2983 2130
EMAIL : om@easyoga.com.hk
WEBSITE : easyoga.com.hk

---
SpiceBox Organics
Organically grown specialty food products free of pesticides and harmful chemicals > more
LISTING : SpiceBox Organics
TEL : +852 2568 2728
EMAIL : info@spiceboxorganics.com
WEBSITE : spiceboxorganics.com
---

Berry Time
Shop online for a great selection of high quality foods from around the world at reasonable prices; free local delivery; Online health food store and magazine > more
LISTING : Qualitarian
20/F, Central Tower, 28 Queen's Road Central, Central
TEL : +852 5808 8858
EMAIL : contactus@foursigmafoods.com
WEBSITE : qualitarian.co
---
Body Awakening
Cleansing and detox kit, probiotics, green food, organic supplements > more
LISTING : Body Awakening
1003, 43-55 Wyndham Street, 30 Connaught Road, Central
TEL : +852 8192 7636
EMAIL : info@bodyawakening.net
WEBSITE : bodyawakening.net
---
Aquasana Hong Kong
Water filtration company specializing in drinking, shower and whole house filters > more
LISTING : Aquasana Hong Kong
TEL : +852 6095 5222
EMAIL : leung@aquasana-hk.com
WEBSITE : aquasana-hk.com
---
Ringana Maya Company
Freshly delivered from Austria to Hong Kong, 100% chemical-free personal care and dietary supplements for the whole family > more
LISTING : Ringana Maya Company
2508 Clifford Centre, 782 Cheung Sha Wan Road, Cheung Sha Wan, Kowloon
TEL : +852 9717 0377
EMAIL : siuhing@ecofreshaustria.com
WEBSITE : ecofreshaustria.com
---
Holistic Pet Help
Online shop providing holistic food, health care and grooming products for companion animals > more
LISTING : Holistic Pet Help
Unit 127, 4/F, The Venus Industrial Building, 45-51 Tai Lin Pai Road, Kwai Chung, NT
TEL : +852 9095 6513
EMAIL : info@holisticpethelp.com
WEBSITE : holisticpethelp.com
---
Hantin Food Company Ltd
Distributing imported organic and sustainable foods and beverages, health and personal care products; dairy free, gluten free, vegetarian options > more
LISTING : Hantin Food Company Ltd
Room 912, Fu Hang Industrial Building, 1 Hok Yuen Street, Hung Hom, Kowloon
TEL : +852 2110 5053
EMAIL : info@hantin.com
WEBSITE : hantin.com
---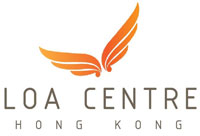 Sylvia Chan
Certified Law of Attraction Facilitator offering seminars, workshops and one-on-one coaching to get clear on goals and achieve your dreams > more
LISTING : Sylvia Chan
TEL : +852 9155 8323
EMAIL : sylvia@loa-hk.com
WEBSITE : loa-hk.com

---
Vegware
Compostable packaging made from low-carbon, plastic-free, recycled or renewable plant-based materials that can be recycled together with food waste after use > more
LISTING : Vegware
6/F, Central 88, 88-98 Des Voeux Road, Central
TEL : +852 3468 5479
EMAIL : info@vegware.hk
WEBSITE : vegware.hk
---
A Day With Fé
A versatile clothing line that blends day wear and yoga wear with everyday comfort and elegant style > more
LISTING : A Day With Fé
S502, Block A, PMQ, 35 Aberdeen Street, Central
TEL : +852 2546 9300
EMAIL : enjoy@adaywithfe.com
WEBSITE : adaywithfe.com
---
Pluvial Plus
Water filtration system using gravity pressure through multi-stage filters to remove impurities and infuse with healthy minerals > more
LISTING : Pluvial Plus
TEL : +852 REQUIRED
EMAIL : brett@pluvialplus.com
WEBSITE : pluvialplus.com

---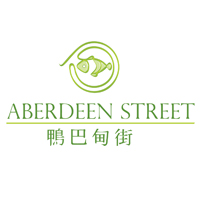 Aberdeen Street
Mediterranean restaurant and bar sourcing from local organic farms where possible; no MSG preservatives; vegetarian and gluten-free option; outdoor terrace > more
LISTING : Aberdeen Street
UG/F, King Ho Building, 41-49 Aberdeen Street, Central
TEL : +852 2546 5833
EMAIL : contact@aberdeenstreet.com.hk
WEBSITE : aberdeenstreet.hk

---
Falguni Mather
Integrative counselling; specializing in stress management; personal crisis, anger, confidence, phobias, grief, loss, trauma and PTSD > more
LISTING : Falguni Mather
The Body Group, 14/F, Prosperous Building, 48-52 Des Voeux Road, Central
TEL : +852 6444 0952
EMAIL : falguni@mather.com
WEBSITE : freeingemotions.com

---
Lara Morbey
Private sessions and group workshops > more
LISTING : Lara Morbey
Rua nova de São Lázaro, Nº 6, Edifício Seng Wa, 1º Andar
TEL : +852 6658 3840
EMAIL : laramorbey@gmail.com
WEBSITE : familydynamics.com.hk/en/elaine_fong
---
Elaine Fong
Working with individuals, couples and families to address various issues including relationship conflict, marriage crisis, children's behaviour, teenagers, family issues > more
LISTING : Elaine Fong
TEL : +852 9227 9580
EMAIL : elaine@elainefongtherapy.com
WEBSITE : elainefongtherapy.com

---
Mindful Wing Chun
Kung fu for inner health, self-defense, mindfulness and effortless power using the natural laws of physics; all ages > more
LISTING : Mindful Wing Chun
8/F On Lan Center, 11-15 On Lan Street, Central
TEL : +852 6620 7050
EMAIL : info@mindfulwingchun.com.hk
WEBSITE : mindfulwingchun.com.hk

---
Rhoda Choi
Hypnotherapist and past life regression therapist addressing self-confidence, stress and sleep; explore how past lives might affect present progress > more
LISTING : Rhoda Choi
TEL : +852 9300 8995
EMAIL : info@rhodachoi.com
WEBSITE : rhodachoi.com

---
Angela Hancock
Coaching through an organic nutritional program for lasting and sustainable lifestyle changes to promote long term health and happiness > more
LISTING : Angela Hancock
TEL : +852 9457 4643
EMAIL : bustaruthk@gmail.com

---
Valentina Tudose
Professional service to define what you want, create a plan and enhance your love life with strategies; singles and couples > more
LISTING : Valentina Tudose
TEL : +852 6472 1702
EMAIL : valentina@happyeverafter.asia
WEBSITE : happyeverafter.asia
---
Photo by Kinzie