This week we are happy to be here.
The vegan trend has caught the attention of the agricultural industry who is working to assure the public this is simply an Instagram trend.
Our business members caught up last week at the Natural & Organic Products Expo and extended a warm welcome to UBM, the show's new owners, to our community-based industry. This has put us a bit behind with the calendar so stay tuned for updates.
In a city where change is constant, we congratulate Reflections on their 20th Anniversary celebration this Friday and we invite you to enjoy special savings at Niin as they prepare to relocate from Hollywood Road.
Volunteers around Hong Kong are organizing for World Cleanup Day next Sunday, HandsOn Hong Kong has put out a call for volunteers for fall and help is wanted for this year's Lamma Fun Day, raising money for Child Welfare Scheme.
Later this month, IRIS Your Escape returns to Central with their 7th installment and we have 2 free passes and a special rate to attend the health & wellness festival.
There are more events to add this month and plenty of new and fresh directory listings to come …
Naturally,
Everything is connected.
Listen to your own heartbeat.
"The time to be happy is now, and the place to be happy is here." Robert Green Ingersoll
---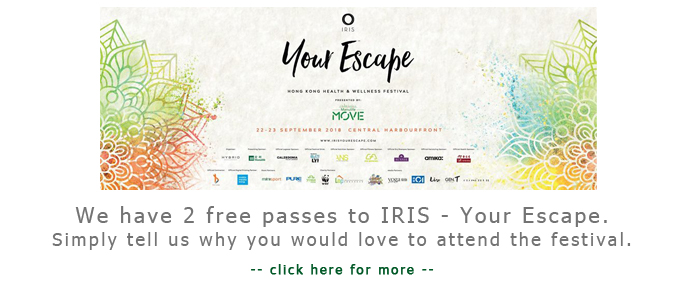 ---
HK heartbeat is produced with the generous support of our personal and business members — consider a contribution.
Photo by Kinzie