This week we are remembering.
17 years ago today, an email was written that sparked the birth of HK heartbeat a few short weeks later.
Back then, there were a few of us doing out best to support each other and promote natural living in Hong Kong. It was the height of the dot com explosion and before the internet changed our lives. Words like holistic or conscious were known only among our community. Sustainable and zero-waste lived in the world of poverty.
Then, social media made it easier to connect and share and now social media is challenging with anonymous users posting a growing volume of information missing source references. Fast is faster, fear-based marketing is used to sell everything and privacy is a quaint notion when convenience saves time.
It is rejuvenating to support kids willing to get out and clean up like we did last Saturday with Sea Shepherd, Plastic Free Seas by setting up on a beach and cooking the Beyond Burgers donated by Hemingway's.
It is rewarding to welcome new members willing to invest in the future of HK heartbeat in exchange for an introduction to our growing community.
It is refreshing to see new businesses and professionals joining the network and a joy to re-connect with members who continue to provide natural products, services and programs.
It is a relief to finally catch up with some calendar updates.
It is a request that you celebrate my birthday on Saturday by joining volunteer group for World Cleanup Day this Saturday.
Later this month, IRIS Your Escape returns to Central and we have 2 free passes and a special rate to attend the seventh health & wellness festival.
If you haven't already done so, please sign up as a Community Member to stay in touch.
How will you remember how far we've come?
Naturally,
Everything is connected.
Listen to your own heartbeat.
"The time to be happy is now, and the place to be happy is here." Robert Green Ingersoll
---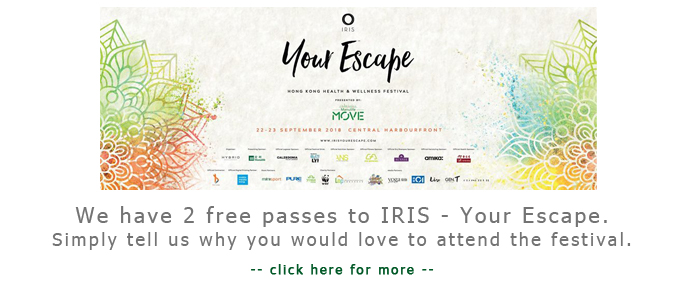 ---
HK heartbeat is produced with the generous support of our personal and business members — consider a contribution.
Photo by Kinzie