This month, Green Drinks hosts a screening of Closing the Loop, a documentary on the circular economy, followed by a discussion led with Michael Goodson and Merrin Pearse; networking from 6:30; film starts 7pm.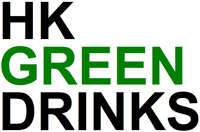 Closing the Loop with Michael Goodson and Merrin Pearse
DATE : Wednesday 7 November 2018
TIME : 6:30-9pm
PRICE : HK$100 donation to The Nesbitt Centre (buy your own food/drinks)
PLACE : Cafe 8
ADDRESS : Top Floor, Maritime Museum, Central Ferry Pier 8, Central
ORGANIZER : Green Drinks
CONTACT : Merrin Pearse
EMAIL : info@hkgreendrinks.org
WEBSITE : greendrinks.org
LINK : read more
Thanks for Michael Goodson for approaching Dr Wayne Visser about providing the documentary for screening at Green Drinks.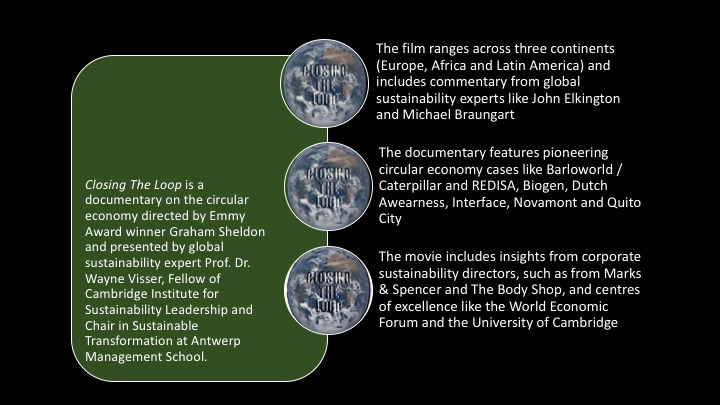 Michael graduated with a law degree from the University of KwaZulu Natal in Durban South Africa, where he went on to practice and lecture in commercial litigation, banking law and insolvency. He has been involved in a number of environmental cases opposing the granting of mining rights in biodiverse and protected areas.
In the process of changing his career path to combine his legal skills with sustainability, he became acquainted with Dr Wayne Visser via his studies through the Cambridge Institute of Sustainable Leadership.
Closing the Loop is an optimistic exploration of diverse businesses making the change from a linear (take-make-waste) economic model to a circular (zero waste) economic model. The film takes an in-depth look at business sites from the UK, Europe, Latin America, and South Africa.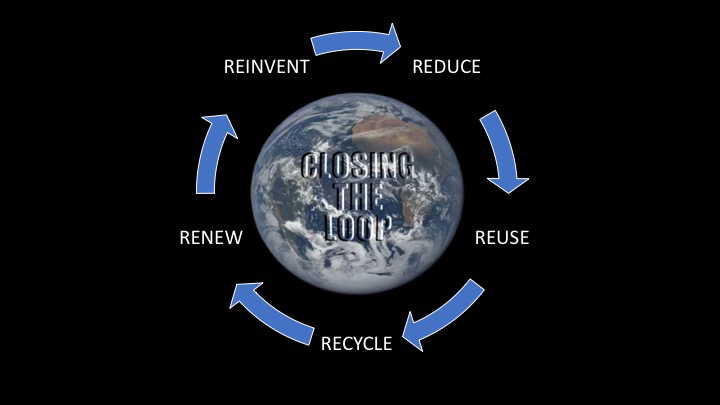 Created by Emmy Award winner, Graham Sheldon and Dr. Wayne Visser, Professor of Integrated Value at Antwerp Management School, Closing the Loop is the world's first feature-length documentary (1h33m) on the circular economy. Closing the Loop debuted on Earth Day in April 2018 and is scheduled for 125 screenings in 38 countries with new ones being added daily.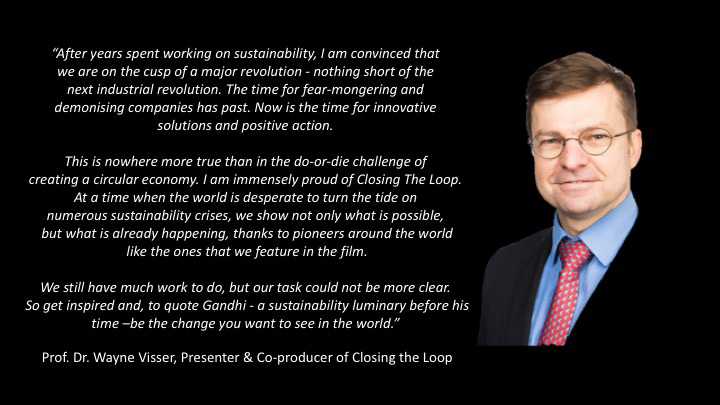 ---
Watch the trailer at www.closingtheloopfilm.com (in English from 1 min 8 sec)
---
https://www.sustainablebrands.com/news_and_views/next_economy/hannah_furlong/closing_loop_doc_stresses_imperative_circular_revol
POSTED : 26-Oct-18
---
Visit the calendar to find out what's on in Hong Kong … naturally
Visit the marketplace for more … naturally
Join HK heartbeat and be the change … naturally.
---