Save 20% at Spicebox Organics
Save 20% on everything in March at SpiceBox Organics Sai Ying Pun store.

We're moving and we are excited about our relocation — stay tuned for updates.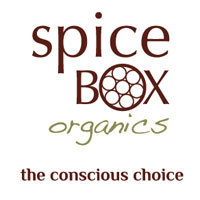 ADDRESS : G/F, Shop K, Fook Moon Building, 72 Third Street, Sai Ying Pun
TEL : +852 2568 2728
EMAIL : info@spiceboxorganics.com
WEBSITE : spiceboxorganics.com
Purchase quality organic products and health brands in our boutique store or shop online for organically grown specialty food products free of pesticides and harmful chemicals, including our own brand of organic spices, spice blends, gluten-free organic red lentil and black bean pastas, grains, flours, raw nuts, cold pressed coconut and other oils, healthy everyday foods, snacks and drinks and a range of herbal Tulsi teas, herbal supplements and health supplements along with bath and body and home cleaning products All products are sourced from sustainable and socially conscious organizations to reduce pollution and support fair trade practices.
---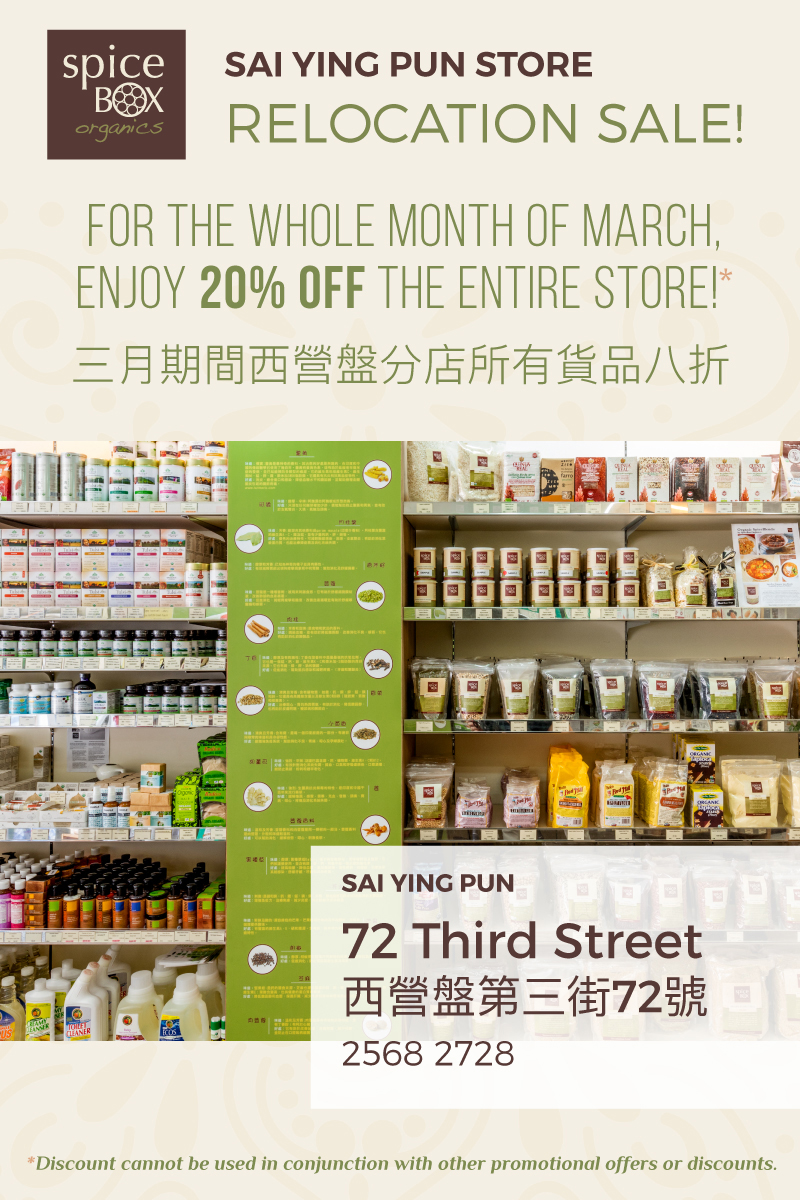 POSTED : 03-Mar-18
---
Join HK heartbeat for updates and offers … naturally.