This week we are reviewing the power of gifts.
The inbox is filling with offers and invitations and newsletters saying farewell to 2018. Next month is already 2019 and it we just signed up our first member who will renew in 2020. We are having a moment.
It's that time of year when what we wish for most is more time — time to share with family and friends; time to rest and relax; time to catch up on sleep and time to cross things off the endless and growing to do lists.
We are urged to get shopping and get decorating and get dressed so we can celebrate.
Our bank account shrinks while our waist line expands.
We have the option to opt out of the consumption cycle and break the pattern of obligatory exchange.
It might not be the easy option but the painful part is moving through the change and the ease on the other side is as good for our wallet as it is for our planet and our peace of mind.
We have the option to ditch disposable and invest in durable and this year there are more options available than ever before. Eco-markets are popping up everywhere and we are happy to support the Green Queen Zero-Waste Christmas Market as a Community Partner.
We can make use of our gifts and replace presents with presence.
How will your December be different?
Naturally,

Kinzie
Founder, HK heartbeat
Everything is connected.
Listen to your own heartbeat.
"The key is to keep company only with people who uplift you, whose presence calls forth your best." Epictetus
---
Get the full edition of the community newsletter in your inbox every week with a roundup of the latest events on the calendar, fresh listings on the directory, special promotions and member updates — join for free.
---
Calendar | Marketplace | Directory
---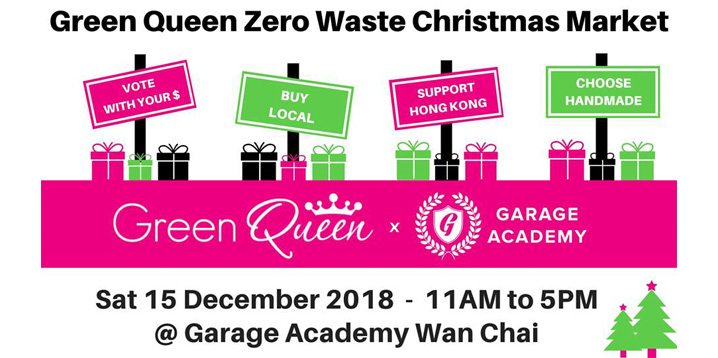 ---
HK heartbeat is produced with the generous support of our personal and business members. If you haven't already done so, please sign up as a Community Member to stay in touch and consider a contribution.
---
Cover photo by Kinzie