Celebrate 10 Years of Green Drinks with 10 Speakers
A quick summary from each speaker looking at what was it like 10 years ago, where are we now and what would they like to see in 10 years time.
DATE : Thursday 17 November
TIME : 7-8:30pm
PRICE : Buy your own drinks
PLACE : Cafe 8
ADDRESS : Top Floor, Maritime Museum, Central Ferry Pier 8, Central
ORGANIZER : Green Drinks
CONTACT : Merrin Pearse
EMAIL : greendrinkshk@gmail.com
WEBSITE : greendrinks.org
LINK : get more details
Celebrating 10 years with 10 speakers in a discussion of the best of green in Hong Kong
10 speakers
Jacqui Dixon on CSR in South Africa (Video Call)
Merrin Pearse on Waste
Paul Zimmerman on Transport
Kinzie on Conscious Community
Gavin Coates on HK sTREEt Story
Bess Hepworth on LGBT+ Families
Andy Cornish on Marine Life
Fiona Donnelly on Glass Bottle Recycling
Fern Ngai on why Diversity & Inclusion is still difficult
Green Drinks is an informal monthly opportunity for anyone interested in environmental & social issues, sustainable development and CSR to meet, chat, and network. It's a self-organising network, there are no fees, so spread the word to friends and colleagues. There are now more than 400 green drinks networks worldwide. Each month we host one or more '5 minute chats' starting at 8pm to facilitate spreading new ideas. Introduce your organization, a new campaign or a new issue to an informed audience from a wide range of backgrounds. Hong Kong Green Drinks are always on the second Wednesday of the month.
---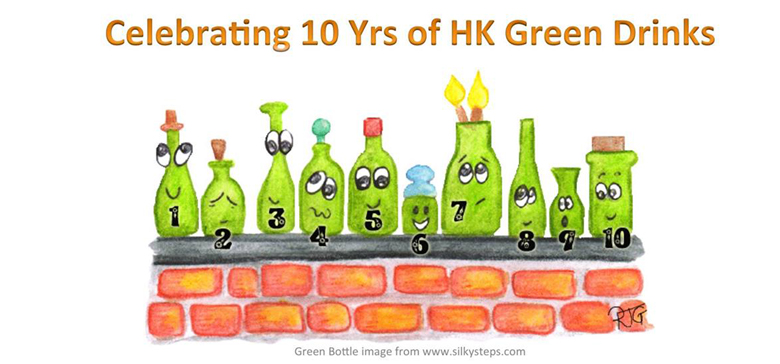 ---