Enjoy a day out at the beach with health and wellness professionals.
The Lantau community welcomes you to our back yard for a full day of fun for the whole family and all kinds of treats … naturally.
DATE : Saturday 6 May 2017
TIME : 10am-5pm
PRICE : Free
PLACE : Mavericks
ADDRESS : Treasure Island, Pui O Beach, Lantau Island
ORGANIZER : Lantau Health & Wellness
CONTACT : Caroline Cadoret
TEL : +852 9827 9911
EMAIL : caroline@carolinekremer.com
DETAILS : event details
The Lantau Health and Wellness Expo is springing into life. Sponsored by Mavericks, Treasure Island and HK heartbeat the event will showcase and network the incredible, international health and wellness industry on Lantau to the local community. We have invited speakers talking on subjects around health and conservation including nutrition, zero waste, the over load of plastic in our seas and other Lantau topics.
There will be demonstrations of fitness/dance/yoga/singing as well as a whole host of other activities available.
Kids will also be involved with art activities, gardening, water sports, face painting + more.
As well as the usual menu Mavericks will be serving a buffet with an angle on healthy eating.
It is a family thing and we can't wait to see you there!

---
The expo will include stalls, demonstrations/classes and guest speakers.
Meet local health and wellness practitioners, personal trainers, bodyworkers, eco-conscious businesses and others to find out what they offer
– Fitness: pilates, yoga, personal training, dance …
– Nutrition: dietitians, nutritionists, supplements …
– Bodywork: Bowen Therapy, physio, healing, Reiki, Cranisacral …
– Environment: conservation, clean beaches, family programs, plastic free …
– Products: aromatherapy oils, supplements, fermenting equipment, fitness equipment, natural cosmetics & soaps, hiking gear, plastic free products …
Ask Treasure Island about their special offer for our guests on Saturday and Sunday.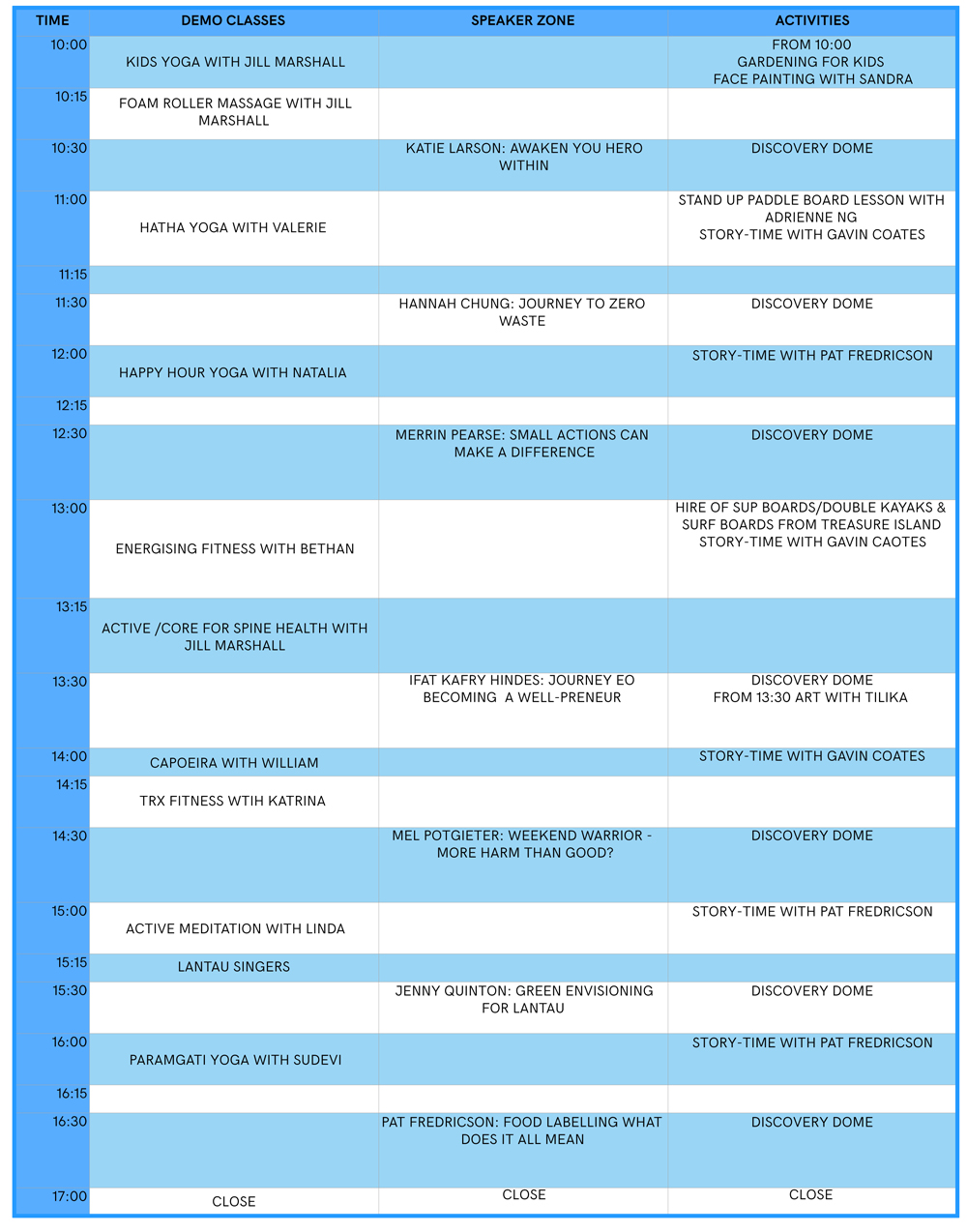 ---
Schedule
KIDS AREA (all day)
Seed planting / gardening
Books and story telling
Art Table with Talika
Face painting
DEMONSTRATION CLASSES
10am – Kids Yoga Fun with Jill
10:15am – Foam Roller Massage with Jill
11am – Hatha Yoga with Valerie
11am – Adult SUP Lesson (max 10 people)
12pm – Happy Hour Yoga with Natalia
1pm – Energizing Fitness with Bethan
1:15pm – Active Core for spine health with Jill
2pm – Capoeira with William
2:15pm – TRX Fitness with Katrina
2pm – Active Meditation with Linda
3pm – Relief for tired spines on Foam rollers with Jill Marshall
3:15pm – Performance by The Lantau Singers
4pm – Paramgati Yoga with Sudevi
TALKS
10:30am – Katie Larson – Awaken your Hero Within!
11:30am – Hannah Chung – Zero Waste Challenge
12:30pm – Merrin Pearse – Small Actions Can Make a Difference
1:30pm – Jo Bunker – From the very unnatural to the natural: A Bumpy Journey
2:30pm – Mel Potgieter – Weekend warrior, more harm than benefit?
3:30pm – Jenny Quinton – Green Envisioning for Lantau
4:30 – Ifat Kafry Hinds
---
Meet our participants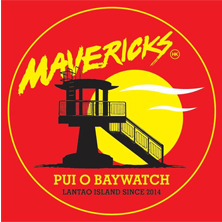 Mavericks Bar & Restaurant (host and event sponsor)
Chef Neil is pulling out all the stops to prepare a delicious buffet spread of Paleo food.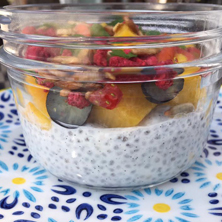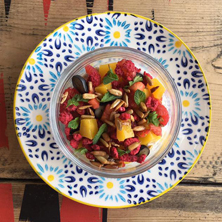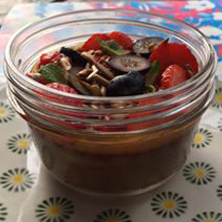 ---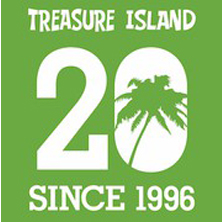 Treasure Island (host and event sponsor)
The Treasure Island Group is a Hong Kong leader in outdoor education, team building and events located on beautiful Pui O Beach. Adrienne Ng will offer a 1-hour stand up paddle board (SUP) session for up to 10 adults at 11am. Rentals are available from 1-5pm. We are offering expo guests a free 1-hour trial for up to to 6 double kayaks/ 6 stand up paddle boards / 6 surfboard. Space is available on a first come first served basis, so get down early to book your water experience. We open at 10am.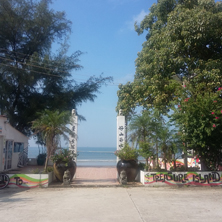 ---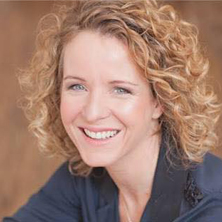 Caroline Cadoret – Kremer Method
Caroline arrived in Pui O from the UK with a background working with elite and professional sports people. The Kremer Method is her gentle approach to recovery from acute and chronic pain to accelerate recovery and enhance overall wellbeing. Combining Bowen Therapy with Just Breathe and Evans Alignment offers an effective and unique wellbeing toolbox to ensure relief from debilitating pain.
---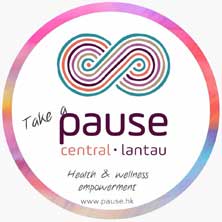 pause is a health and wellness empowerment project connecting natural health ambassadors – a team of trainers and practitioners and products – bringing healthy lifestyle options to the community of South Lantau.
---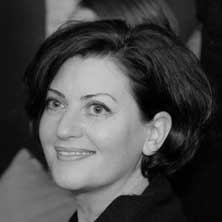 Patricia Fredricson
Registered Dietitian and nutritionist providing education, workshops and private consultations about health and nutrition for you and your family
---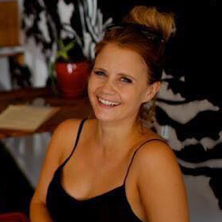 Nathalie offers workshops, coaching session, vegan cooking classes and day retreats from her health retreat Sommer Life in Mui Wo. Nathalie began developing her mentor program when she owned and ran a clothing design and health food boutique. Holistic therapies have always been a facet in the creative works of Nathalie who has been self-employed for the last 12 years.
---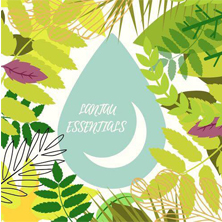 Lantau Essentials
Chloe Marshall is currently studying aromatherapy and has been using essential oils most of her life. She incorporates their powerful calming effect into her yoga classes at pause on Saturdays at 7pm. She has replaced many beauty products, first-aid kit, medicine cabinet and household cleaning products with essential oil based natural alternatives, including balms, spritzers, deodorants, toothpastes and shampoos. She will provide simple recipes and testers and demos. Smell test the beautiful fragrances of bottle blended Joy & Abundance as well as the classic insect repellent and mold buster blends.
---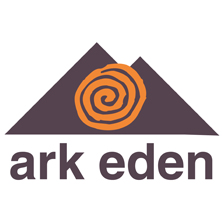 Ark Eden's vision of green Lantau is a very big picture with marine parks instead of mega-cities, community eco-tourism instead of mass tourism. Ark Eden will be doing a workshop on compositing and sowing seeds for both adult and kids. They will also give on their vision of a green Lantau and how we can all make a difference.
---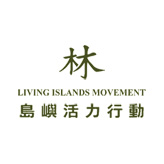 LIM is a Hong Kong community-based organisation whose aims are to promote sustainable development on Hong Kong's outlying islands; to create, for residents and visitors, a culturally and environmentally-rich preserve of land, sea, history, music and unparalleled natural beauty. LIM will be present to take your details so to have a bigger voice when it comes to encouraging the enrichment and animation of the islands of Hong Kong through sensitive and sustainable development for the benefit of the entire population of Hong Kong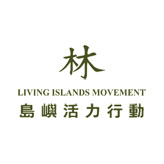 ---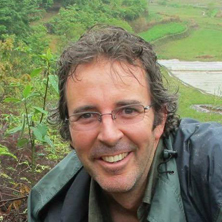 Merrin is a well-known local South Lantau resident with a passion for opportunities to help companies embed sustainability. He has a wide range of experience working for international companies worldwide, NGO's, SMEs and government departments in quality assurance, auditing, sustainability, bench marking and community engagement roles, including work with Friends of the Earth and WWF. He is co-organizer of Hong Kong Green Drinks and Chairman of Living Islands Movement (LIM), is a non-affiliated, local group dedicated to the sustainable environment of Hong Kong's outlying islands with a focus on Lantau.
---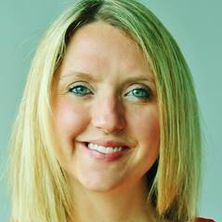 Dr Katie T Larson, PhD – GrowthQuests
Dr Katie T Larson, is a Transformative Depth Coach bringing the joys of creativity, stories and play into self-development. A courageous explorer of inner and outer worlds, she has traveled the globe gathering unique and universal aspects of how our life journeys unfold. She will speak about how applying the powerful mythological framework of the Hero's Journey to your life can bring about meaning, connection and purpose with tools for all ages.
---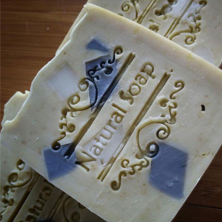 Village House Natural Soaps and Skincare Products
Donna Mah makes a small range of natural products including handmade cold process soaps, facial oils and soothing balms with no SLS, parabens or petrochemicals and no fussy packaging. All products are naturally scented with essential oils or unscented) and coloured using natural ingredients like bamboo charcoal, clays, coffee and teas.
---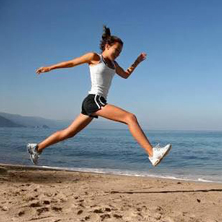 Hannah Kremer – HK Fitness
Originally from the UK, operates a private studio in Tong Fuk and leads outdoor and indoor small group classes in various South Lantau locations. Achieve your personal health and fitness goals of gaining strength, training for a specific sports event, self-esteem and mental health, weight loss or maintaining of current fitness levels. HK Fitness Studio takes a realistic, holistic approach including fitness and nutrition by creating a lifestyle change with the balance to make it a sustainable part of everyday life.
---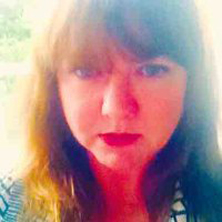 Claire is a gifted and talented Psychic Medium. Claire has been described as providing "unbelievable advice & enlightening guidance", "given clarity & insight" and being "sensitive yet powerful" She will be provide free 10 minute mini readings (or a small donation to the our event charity PALS) and signup to the email list.
---
Natalia Ignatieva
Natalia is a passionate Yoga Teacher who has regularly practiced yoga for more than 15 years, combining Hatha Yoga and Kundalini Yoga techniques. Natalia has completed Hatha Yoga Spiritual Program at Parmarth Niketan, Rishikesh, and the 200 Hours Hatha Yoga Teacher Training with Master Yogananth Andiappan at Anahata Yoga (International Yoga Academy) in Hong Kong. She serves as volunteer for Andiappan Yoga Community and Chinmaya Mission Hong Kong.
---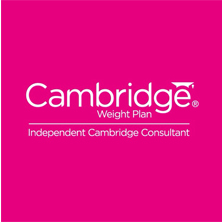 Sarah Armstrong
For many of us, managing our weight is a complex, emotional challenge and one that is difficult to do alone. Cambridge Weight Plan consultants provide offer free weekly one-to-one support sessions and a structured diet plan of meal replacements with high nutritional standards and healthy food, based around your health, lifestyle and dietary needs.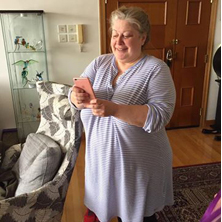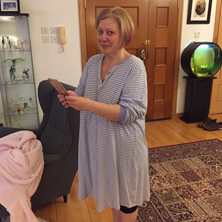 ---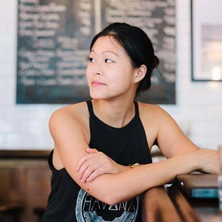 @thezerowastechallenge
Hannah Chung is currently on a zero waste challenge; she seeks eco-alternatives and green solutions for everyday living while aiming to achieve zero waste within one year.
---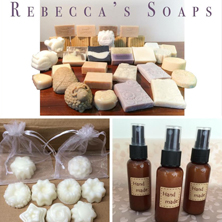 Rebecca's Handmade Soaps
Cold process handmade soaps are good for skin with minimal environmental impact; formulas suitable for different skin types using natural ingredients; Palm Free Neem Indian Borage Doggie Soap; natural insect repellents such as citronella bricks, lemongrass bricks, lavender bricks and andiroba oil spray (specially targeted at midges); available in the Imprint Bookshop next to HSBC in Mui Wo; around 20 different types of soap, gift sets, special orders
---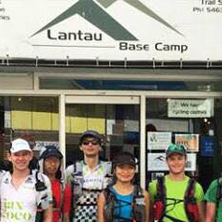 Lantau Base Camp
Online and retail store offers a wide range of athlete tested outdoor gear, including sportswear, shoes, backpacks, gels, bars, electrolytes and powdered fuel; run by trail runners for trail runners; weekly runs and annual trail races, including the Salomon Lantau Trail 70 in October
---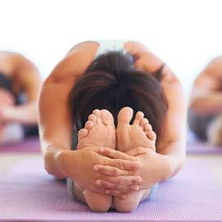 Higy Fung
Merging dance and movement therapy, active visualization and efficient breathing to treat headaches, shoulder and lower back pain, problems with sleep, digestion or accidents; simplified yoga poses to heal physical issues; stimulating exercises for your mind to treat the root cause for permanent wellness
---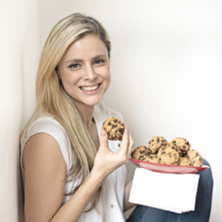 Ifat Kafry Hinds
In her motivational story, a journey to becoming a well-preneur, what started as a personal quest, expanded into a life mission – to create nutritious and delicious meals for all ages.
---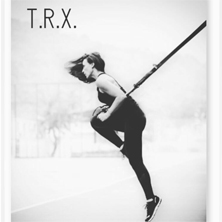 Catriona Low
NASM qualified personal trainer and instructor for 20+ years / TRX group and rehab / FMS levels 1&2 / VIPR / KB / rehab
---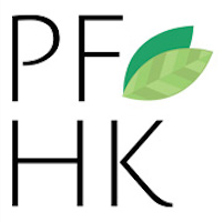 Plastic-Free HK
Plastic-Free HK sells thoughtfully-designed, ecologically crafted products that encourage sustainable living and the reduction of plastic waste. Plastic-Free HK was born from our desire to live a more sustainable and plastic-free life here in Hong Kong, without being burdened by expensive shipping costs or the time-consuming task of trying to source these desired products. Inspired by nature and the minimalistic and zero-waste lifestyles, we aim to provide beautiful, natural, eco-friendly products that are thoughtfully designed, ecologically crafted and will encourage sustainable living and the reduction of plastic waste.
---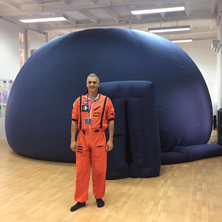 Discovery Dome
Discovery Dome is an inflatable mobile planetarium. Discovery Dome visits schools and clubs in Hong Kong presenting a wide range of space themed shows. We are delighted to support Lantau Health and Wellness and will be presenting some short showcase clips as well as a new movie short called ' Losing the dark' about light pollution. Shows half past every hour.
---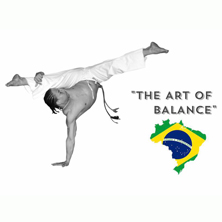 Capoeira
Capoeira is a high energy Brazilian art form that incorporates elements of music, dance, acrobatics and self-defense.
---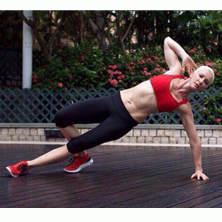 Bethan Dunnet
A qualified NASM Personal Trainer, TRX Group Trainer, Pilates Instructor, attended a Trigger Point Course (Self Myofascial Release), CPR/AED Certified and currently studying for a Pre and Post Natal Pilates Certification as well attending numerous strength and fitness courses; Offering boot camp circuit workouts, partner workouts, pilates, TRX classes as well as personal training; Originally from the UK and now living in Tung Chung on Lantau Island. Work towards your goals and aspirations and a healthier, fitter, happier and stronger you.
---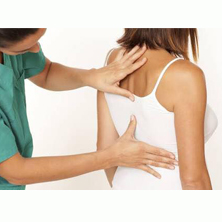 Mel Potgieter
Lantau's resident physio will give a presentation on Weekend warrior, more harm than benefit? As a physiotherapist based on Lantau for the last 16 years, Mel has seen many injuries to athletes that known as weekend warriors. These are people that work full days during the week with no exercise and then exercise hard on the weekends. In this talk I will highlight some of the problems and common injuries that occur with this pattern of exercise and how to avoid them.
---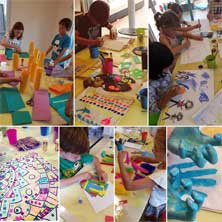 Talika
Talika has been running art jams, arts and crafts camps and drawing lessons in South Lantau since 2015 called 'Fun with Art'. Friendly conversation, singing and sometimes even dancing is encouraged while creating art in my class to help stay engaged and bring out creative results. Join me turn trash into treasure. We'll have recycleables, paints, glue, ribbons, fabrics, yarn and loads of crafty goodies to keep busy and put our waste to good use.
---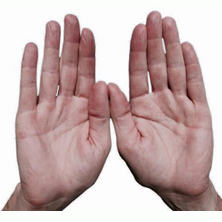 Carrie Keung
Carrie Keung is an Usui Reiki Master and Karuna Reiki Master running The Three Graces Creation and offering Island Alchemist to provide South Lantau fellows with health supplements and selected personal care products for conscious living. REI-KI is a system of natural healing with the use of different symbols; is a laying-on of hands healing technique thousands of years old. A Reiki healer conducts the Reiki healing energy and light from the universe through the recipient's body. Reiki clients address issues like insomnia, anxiety, depression, pain, post-chemo side effects personal identity and life direction. Experience Reiki Healing first hand with a free Reiki mini session at the expo.
---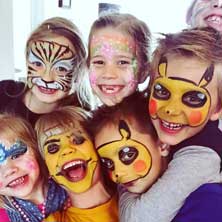 Mops Amsterdam
Mops Amsterdam provides some of the best face-paint and body-paint services in Hong Kong. Having worked on faces for over 5 years Mops Amsterdam's team of painters have worked on all sorts of events, from private birthday parties, to the Rugby Sevens, to large corporate events. They can cater to small 2-hour gatherings to crowded multiple day events.
---
We look forward to seeing you there.
---
Event proceeds will go to PALS.