Uncover your personal power and redesign your lifestyle.
Understand society's impact on our inner foundation; develop inner authority and personal power for a successful life and fulfilling career.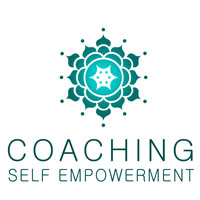 Self Empowerment Course with Luke & Susana Hancock
DATE : Friday-Monday 13-16 June 2019
TIME : 9:30am-6pm
PRICE : US$1,200
SPECIAL: 2 for 1 (Personal members)
PLACE : Supplied to confirmed participants
ADDRESS : Hong Kong
ORGANIZER : Coaching Self Empowerment
CONTACT : Luke and Susana Hancock
TEL / WHATSAPP : +66 9799 26835
EMAIL : enquiries@coachingselfempowerment.com
WEBSITE : coachingselfempowerment.com
REGISTER : online registration
LINK : event details
Based on a revolutionary spiritual counseling and coaching framework, the Self Empowerment Course consists of successive modules: Healing, Self-Discovery, Personal Development, and Self-Actualization.
Through this deep and powerful journey of transformation, you will be supported in letting go of that which no longer serves you so that you have the space needed to manifest a life full of joy, meaning and empowerment.
– Understand the impact society has upon our inner foundation.
– Learn how self-esteem shapes the quality of our relationships.
– Learn about the journey from scarcity to abundance thinking.
– Learn how to develop our Inner authority & personal power.
– Bring meaning and purpose into our life and work.
– Discover your power of choice in our course
This Self Empowerment Course is an educational opportunity of coaching and personal development for all adults wishing to learn how society impacts our inner foundation and how we can develop the mental resilience and inner authority to create a successful life based and fulfilling careers.
https://www.youtube.com/watch?v=bt1f7wgAZfM.
The course provides a powerful pragmatic overview of how to empower individuals in their personal and professional lives through transforming our thoughts and actions towards the mindset of abundance. Several personal development methodologies and exercises are employed during the four day to provide participants with a broad, in-depth and personal overview of their current situation and future potential choices that will impact all areas of their lives. The participants will have the opportunity to learn how the power of choice is manifested, consciously and/or unconsciously and how deeply these choices impact the quality of our personal and professional lives.
Gain a broad, in-depth and personal overview of your current situation and future potential choices impacting all areas of life.
This Self Empowerment course will be delivered by Luke and Susana Hancock, qualified and professional life coaches with global experience in Europe and Asia.
---
POSTED : 14-Jan-19
---