Dr. Bronner's Arnica-Menthol Organic Magic Balm helps cool and soothe sore muscles and achy joints with a potent blend of arnica, camphor, menthol and peppermint oils.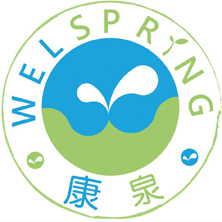 Sooth Sore Muscles with Healing Balm
PLACE : Welspring
ADDRESS : Unit A2-3, 5/F, Sunrise Industrial Building, 10 Hong Man Street, Chai Wan
TEL : +852 3622 1287
EMAIL : info@welspring.hk
WEBSITE : welspring.hk
Arnica has long been used in topical ointments and creams to treat bruising.
Menthol is a popular ingredient in natural health products for its cooling effect. The base of organic beeswax and organic oils — avocado, coconut, olive, jojoba and hemp — nourishes and moisturizes skin with no synthetic ingredients. This new packaging has been designed specifically for Asia's warm climate. The balm can be applied to relieve muscle aches from exercise, computer use, extensive mobile time and headaches among a few popular uses.

POSTED : 07-Mar-19