This week, the last is the first of the next.
It turns out that now is the best and only time.
I've been gathering feedback and the results are in.
You are reading the last official HK heartbeat newsletter.
It has been confirmed by many that I am on the right track.
I woke up this morning reflecting on an essay I wrote 20 years ago.
I read through my wishes for Buddha's birthday and some have now come true.
With all of the movement happening now, today is the day that has finally arrived.
HK heartbeat will become the founding community for the heartbeat network.
This was always the plan and I always wanted you to be the first to know.
Current members will be charter members of our new global village.
Let me know by reply if you want to join and be identified as one.
Future emails from this account will be purely administrative.
All news will now come from the new Hong Kong chapter.
I am preparing for the official launch announcement.
Thanks for sharing the love on our journey together.
This is not a goodbye, it is an expansion.
Sign up for the next chapter ...
Naturally,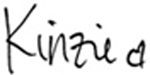 Founder
Everything is connected.
Listen to your own heartbeat.
"Always do whatever's next." George Carlin