HK heartbeat #796 | 25 Sept 2018 | heartbeat.com.hk
Quick links: Last week | Read online | Mobile edition | Calendar | Directory
---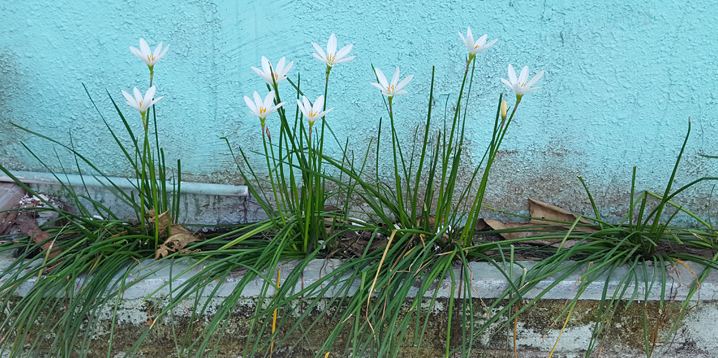 [First Name]
This week we are moving forward.
Taking a day of rest after a night of moon-gazing, we are getting ready to kick into high gear to support the change that is happening right now.
Mangkut had a much bigger impact than originally stated, with images arriving from around Hong Kong highlighting the extent of the damage done to our home. The loss of trees has highlighted attention to illegal development and we have been asked to keep an eye out for developers taking advantage of the situation and clearing land without permission.
Be inspired by our volunteers taking charge and cleaning up debris from our coastlines and countryside. It's easy with our updated schedule and everyone is welcome. Lisa Christensen is back in town heading up the annual HK Cleanup campaign and available to manage sponsored corporate cleanups.
This super typhoon has inspired a number of initiatives looking for support. Gary Stokes is taking the lead to encourage HK to ban polystyrene in his new online petition whille Peggy Chan is rounding up fellow foodies and asking for support to promote local processing of plant-based plastic packaging. Watch for Eric Swinton in your neighborhood with his VCYCLE 10 Tonne Challenge, collecting plastic bottles to recycle into tote bags and provide employment in the process.
Making headlines is our very own David Yeung, founder of Green Common and Green Monday, who was recognized as a "Social Entrepreneur of the Year" today by the World Economic Forum for his determination to spread plant-based foods to the planet in a big way. Meatfree Monday was launched here in 2009 and Meatfree Hong Kong is still growing strong with regular vegan and vegetarian community meet ups.
The vegan movement has caught fire in Hong Kong and we saw lots of interesting products at IRIS Your Escape in Central over the weekend. It was great to enjoy a time out with everyone and meet some new arrivals. We have plans to get more involved in the next edition ... watch this space.
How do you support natural everyday options?
Naturally,

Founder
HK heartbeat
"If everyone is moving forward together, then success takes care of itself." Henry Ford
---
HK heartbeat is produced with the generous support of our personal and business members. If you haven't already done so, please sign up as a Community Member to stay in touch and consider a contribution.
Members | Calendar | Directory | Marketplace | Contribute
Featured Members
Tian Yan Nei Gong Centre - Nei Gong is an internal Qi Gong to integrate body and mind
La Cabane Wine Cellar & Bistro - Natural wines and fine foods from small producers in France
Earn Lane Crawford points for donations
Bring your pre-loved designer goods for sale by Luxarity.
From August 1 to October 16, 2018, receive 3,000 Lane Crawford Rewards Points for every pre-loved designer brand item you donate. Items collected will be donated to LUXARITY for resale at a pop-up in November 2018. LUXARITY partners with Blockchain for Social Impact to sponsor grants for products and solutions that address social and environmental challenges. Donated items will be resold to sponsor grants or donated to environmental NGOs working to reduce waste in the fashion industry ... read more
Community Calendar
28 (5pm & 7pm) The Endurance Exhibition | The Royal Geographical Society HK | event details
29 (2-4:30pm) Life is a Playground of Possibilities | All About You Wellness Centre | event details
30 (1:30-3:30pm) Vegan meal at Oriental Vegetarian | Meat Free Hong Kong | event details
Coming Up
Oct 6 Crafty Charity Social | Crafty Charity HK
Oct 7 New Directions for Permaculture
Oct 9 Magical Hug 2018
Oct 17 Hong Kong Vegfest
Oct 27 Lamma Fun Day Beach Music Festival
Oct 27-28 Shi Fu Miz Festival
Oct 25 Tawai: A voice from the forest
Nov 4 & 5 2018 Walk for Nature
Nov 10 Women's Empowerment DayFest
Nov 17 March of The Rainbow Penguins
Nov 24 9th Harbourfront Bike-ride for Pollution Free
Nov 28 (3:30-6:30pm) International Ocean Film Tour
| | | |
| --- | --- | --- |
| | | |
| October 17 | October 27-28 | October 27 |
Directory highlights
Wholeness Healing & Training Centre - Energy Coaches; energy center for crystal healing
HK Cleanup - Organizing sponsored corporate cleanups and regular community cleanups
Hong Kong New Age Centre - Promoting tarot as a valid and useful tool for exploring our inner-self
Fresh content and local contacts for everyday choices ... naturally
Hong Kong's first and only natural living network has been connecting individuals, businesses and organizations since we launched in 2001, sharing authentic content and verified contacts for clean, green, healthy products, services and programs. We have everything you're looking for -- even when you're not sure what you're looking for -- chemical-free health and beauty, lifestyle services, whole food, sustainable fashion, eco-style, green gadgets and more ...
Everything is connected. Listen to your own heartbeat.
---