HK heartbeat #797 | 02 Oct 2018 | heartbeat.com.hk
Quick links: Last week | Read online | Mobile edition | Calendar | Directory
---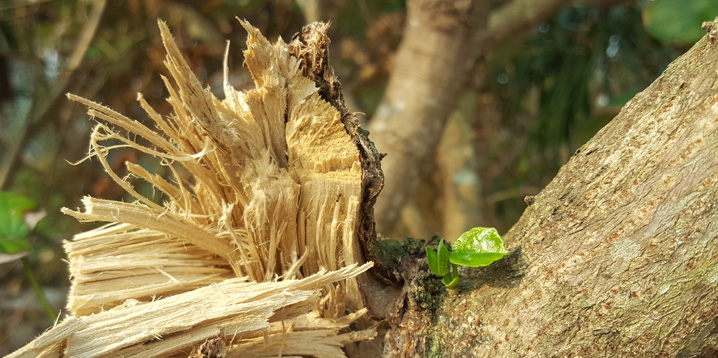 [First Name]
This week we are celebrating growth.
If haven't heard the chainsaws or seen the white bits, you are living in a different Hong Kong than ours. Our volunteers are taking small comfort in the light weight of polystyrene when collecting it from our beaches and shore lines.
It's a good day when the phone rings with a volunteer group request and we can find a beach to clean within minutes. That was today. It will be a better day when the phone rings and no cleaning is required.
This month, we will enter year 18 of HK heartbeat and the time has flown by. The conversations have changed since the days when I hid this geeky little project from most people. When I came across an old email the other day, I remembered my initial intention and am pleased to be on track with the organic growth.
To celebrate the milestone, I am offering launch rates for all of October.
In the coming weeks, I will be launching a new series of guides with tips and tricks for life in the fast lane, including waste reduction, plastic replacements and mindfulness. Get in touch if you'd like to advertise.
What would you like to see?
Naturally,

Founder
HK heartbeat
"The strongest principle of growth lies in the human choice." George Eliot
---
HK heartbeat is produced with the generous support of our personal and business members. If you haven't already done so, please sign up as a Community Member to stay in touch and consider a contribution.
Members | Calendar | Directory | Marketplace | Contribute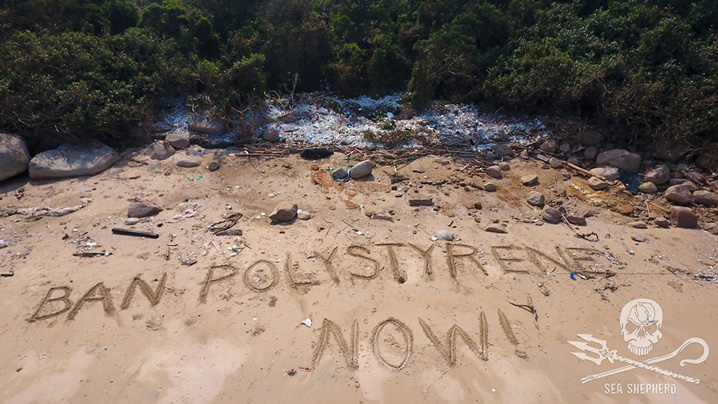 Featured Members
Tian Yan Nei Gong Centre - Nei Gong is an internal Qi Gong to integrate body and mind
La Cabane Wine Cellar & Bistro - Natural wines and fine foods from small producers in France
Join the One Tone Challenge
Bring your clean plastic beverage bottles for recycling.
The One Tonne Challenge aims to collect over 10 tonnes of PET (polyethene terephthalate) type 1 plastic. The collected plastic will be recycled into tote bags providing extra income for waste pickers and creating sewing jobs for rehabilitation participants with proceeds from the sales of the bags going towards improving the lives of waste pickers. The program includes environmental education and visits to assist waste pickers with the aim of promoting ecological conservation while assisting some of Hong Kong's least fortunate citizens ... read more
---
Community Calendar
4 (2:30-7pm) Plastic Recycling Education Day | v cycle | event details
6 (9:30am-5:30pm) Kids' Empowerment DayFest | Pure Potential Worldwide | event details
6 (10am-12pm) Crafty Charity Social | Crafty Charity HK | event details
6 (2:45-5:50pm) Enhale Open Day Housewarming | Enhale Mindfulness Studio | event details
7 (9am-12pm) Lantau Island Beach Clean | Eko Savon | event details
7 (2-5pm) New Directions for Permaculture | Green Hub | event details
7 (5:30-8pm) Art+Film Night | Lamma Art Collective | event details
9 (7:15-10:15pm) Magical Hug 2018 | Yama Foundation | event details
17 (10am-4pm) Hong Kong Vegfest | Hong Kong Vegetarian Society | event details
20 (7am-3pm) HK50 | Action Asia | event details
25 (8-11pm) Tawai: A voice from the forest | The Hive . Spring | event details
27 (11am-10pm) Lamma Fun Day Beach Music Festival | Child Welfare Scheme | event details
27-28 (1-11pm) Shi Fu Miz Festival | event details
28 (3:30-6:30pm) International Ocean Film Tour | event details
Coming Up
Nov 4 & 5 2018 Walk for Nature
Nov 10 Women's Empowerment DayFest
Nov 17 March of The Rainbow Penguins
Nov 24 9th Harbourfront Bike-ride for Pollution Free
Nov 28 (3:30-6:30pm) International Ocean Film Tour
| | | |
| --- | --- | --- |
| | | |
| October 17 | October 27-28 | October 27 |
Directory highlights
AyurYoga International - Ayurveda, naturopathy, reflexology, Reiki energy systems, pulse reading
The Round Clinic - Family oriented natural health center for fertility, maternity and child related services
John Masters Organics Hong Kong - Organic skin care, hair care and body care with functional ingredients
Elite PT Studio - Personal training, health and nutrition center
Tai Chi Place - Chief Instructor; Taichi and Baduanjin courses
The Vibe Tribe - Marketing and social media for sustainable and ethical business practices
Directory | Featured | Guides | Members
---
Fresh content and local contacts for everyday choices ... naturally
Hong Kong's first and only natural living network has been connecting individuals, businesses and organizations since we launched in 2001, sharing authentic content and verified contacts for clean, green, healthy products, services and programs. We have everything you're looking for -- even when you're not sure what you're looking for -- chemical-free health and beauty, lifestyle services, whole food, sustainable fashion, eco-style, green gadgets and more ...
Everything is connected. Listen to your own heartbeat.
---