HK heartbeat #808 | 18 Dec 2018 | heartbeat.com.hk
Quick links: Last week | Mobile version | Calendar | Marketplace | Directory
---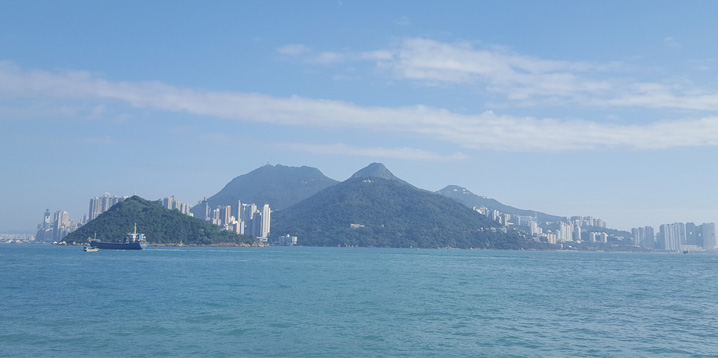 This week, we are enjoying treats.
We have officially landed in the season of excuses.
As someone who doesn't indulge regularly, I know how easy it is to be persuaded to enjoy another glass of bubbly, one more slice of turkey, an extra mince tart and just one more chocolate.
Why not? It's the holidays.
We can blow out both the bank and the scale in a few short weeks and we can start saving money and losing weight again in January. After juggling work and play with family responsibilities and social obligations, it's tempting to treat ourselves to a little something special.
Let's treat ourselves.
Yes. Let's.
It's been a big year of growth and change and we've earned it.
How will you treat yourself to presence?
Naturally,

Founder
HK heartbeat
"Your children need your presence more than your presents." Jesse Jackson
---
HK heartbeat is produced with the generous support of our personal and business members. If you haven't already done so, please register as a free Community Member to stay in touch and consider a contribution.
---
Members | Calendar | Directory | Marketplace | Contribute
---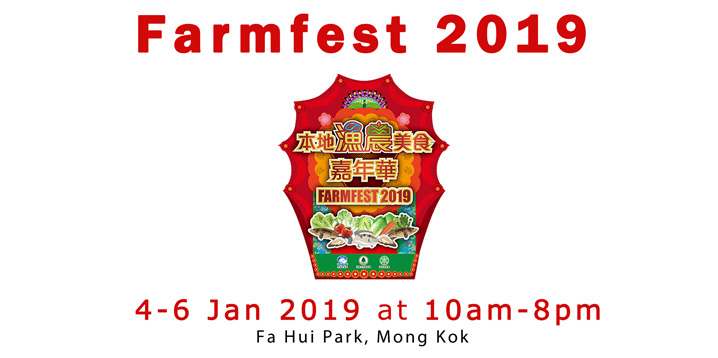 ---
Shared
Member highlights
Angie Bucu - Mindfulness Teacher; Mindfulness programs for children and teens
Elaine Fong - Marriage and Family Therapist; Working with individuals, couples and families

---

Where were you?
A Profile of Modern Slavery by Matthew Friedman
There are more slaves in the world today than any other time in history. Former USAID and United Nations' expert Matthew Friedman obtained in-depth first-hand knowledge with boots-on-the-ground work over 25 years throughout Asia. Human trafficking exists in nearly every nation on earth and Friedman has personally interviewed hundreds of freed slaves and imprisoned traffickers throughout South and Southeast Asia. The slave industry operates in brothels, fisheries, clothing and chocolate industries, as well as a myriad of other manufacturing jobs and is a billion dollar business that continues to grow unchecked. ... read more
---
Community Calendar
19 (6:30-9pm) The Festive Period Party | LUÜNA Naturals | details
20 (7-8:30pm) Open Mic at Green Drinks | Green Drinks | details
22 (1:30-4:30pm) Spa and Shopping Party | MindBeauty | details
22 (7:30-9:30pm) Yule Magic Winter Solstice Celebration | Stellar Spiritual | details
23 (2-6pm) Vegan Christmas Potluck | Vgirls Club | details
27-31 (All day) Integral Sound Training | Red Doors Studio | details
31 (8:30pm-dawn) New Year Puja | Red Doors Studio | details
Coming Up
Jan 4-6 Farmfest
Jan 14 Confront Your Inner Critic
Jan 15 Wading Through Plastics
Jan 19 Forest Bathing along the River
Feb 23 Big Bird Race
Feb 22-24 LOHAS Expo & Vegetarian Food Asia
Mar 10 Hong Kong Formula E-Prix
Jun 13-16 Evolution - Asia Yoga Conference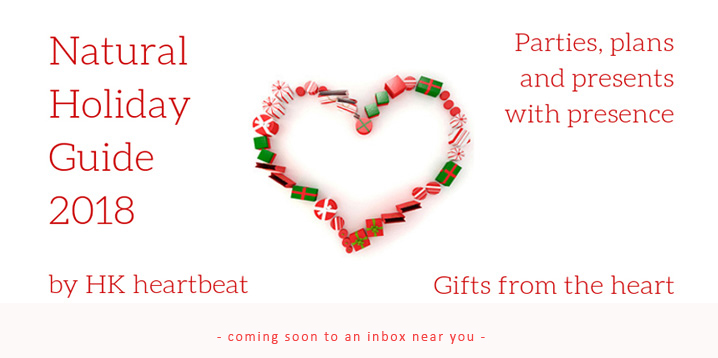 The entire directory being updated for the first time since 2001 ... watch this space.
Directory | Featured | Guides | Members
---
Fresh content and local contacts for everyday choices ... naturally
Hong Kong's first and only natural living network has been connecting individuals, businesses and organizations since we launched in 2001, sharing authentic content and verified contacts for clean, green, healthy products, services and programs. We have everything you're looking for -- even when you're not sure what you're looking for -- chemical-free health and beauty, lifestyle services, whole food, sustainable fashion, eco-style, green gadgets and more ...
Everything is connected. Listen to your own heartbeat.
---