HK heartbeat #829 | 23 April 2019 | heartbeat.com.hk
Quick links: Last week | Read online | Mobile version | Calendar | Marketplace | Directory
---
Sign up for your free community membership with private invitation code HXSUB0423.
---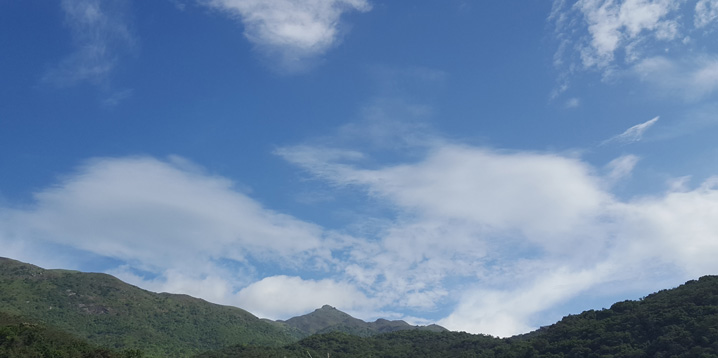 [First Name],
This week, we are taking the time to listen.
The rains have arrived, bringing nature's spring orchestra of frogs, birds and cicadas and they're belting out melodies and rhythms in full harmony. We're listening to the HK Observatory and paying even closer attention to their thoughts on climate change in the face of an intense and unpredicted storm over the weekend.
The sounds of youth are ramping up as young people around the world raise their voices for change and change is happening. Cathay crews who listened to their own conscience have been disciplined for keeping food out of the landfill. We believe Pepsi when they say they listened to customers, using Earth Day to announce their decision to ditch sugar and plastic bottles but we're not sure how we're going to shop our way out of this.
Moving the needle on recycling is not easy and we realize Hong Kong civil servants have their plates full so we appreciate the government's Tellme123 service. Becoming a responsible citizen is even easier with their new app and we know they do listen.
When The HK Organic Resource Centre releases their new survey findings at City Organic Day in Central next month, we will be listening to hear just how much arsenic, mercury, colorless malachite green and other residual pollutants they found in fish samples at local wet markets.
In the meantime, there is plenty of music for outdoor listening at the spring wellness festivals, along with markets and yoga and workshops and talks. Visit the calendar for details or sign in to see more events that don't make the website calendar. It's a great place to explore ways to collaborate with each other.
Our purpose is to support real people we know in real life so we love hearing again and again about the heartbeat folder (it's a thing) and listening to lovely feedback. It is especially rewarding to hear from our long-time members saying how much they look forward to reading every week from the beginning.
It's been a while since we asked so we're reaching out to request a contribution to keep the lights on and continue produce our free community resources for anyone who everyone who is listening.
Talking is easy and doing is important.
Are you listening?
Naturally,

Founder
HK heartbeat
"Courage is what it takes to stand up and speak; courage is also what it takes to sit down and listen." Winston Churchill
Member highlight ...
Angie Bucu - Angie offers mindfulness programs to all ages across the community in groups and individual sessions, cultivating positive habits of mind.
Pristine Living - Natural products including organic skincare, hair care, cosmetics, baby-care, foods and supplements
Members | Calendar | Directory | Marketplace | Contribute
---
Marketplace
---

---
---
Community Calendar
24 (6:30-8pm) The Art of Harmonious Relationships
25 (3:15-5:30pm) Plastic Recycling Technology
25 (6:30-9:30pm) Sustainability Matters
25 (6:30-8pm) All About Ayurveda
25 (7-10pm) Spring Cleaning Through Breath
26-29 City Nature Challenge 2019
27 (7:30am-6pm) 3 Islands Trail Race
27-28 (10:30am-9:30pm) IRIS: Your Escape
27 (2:30-4pm) Jam Making Workshop
28 (10am-12pm) Vegan Burgers Workshop
29 (2-3pm) Kids Art & Yoga Workshop
Visit calendar for details | View all
Coming up
May 3-5 WoBasic DNA ThetaHealing
May 25 Women's Empowerment DayFest
Jun 13-16 Evolution – Asia Yoga Conference
Jun 19-22 Self-Empowerment Course
Visit calendar for details | View all
This month | See more | Featured | List an event
---
| | | |
| --- | --- | --- |
| | | |
| April 26-29 | April 27-28 | May 5 |
Directory
---
The directory
Find everything you're looking for in the directory -- even when you're not sure what you're looking for.
Directory | Featured | Guides | Members | Get listed
Marketplace
---

---
Fresh content and local contacts for everyday choices ... naturally
Hong Kong's natural living network connects individuals and organizations, sharing authentic content and verified contacts for clean, green, healthy products, services and programs. We have everything you're looking for -- even when you're not sure what you're looking for -- chemical-free health and beauty, lifestyle services, whole food, sustainable fashion, eco-style, green gadgets and more ...
Everything is connected. Listen to your own heartbeat.
---
---