DIY Eco-Fashion with Pizzaz and Pizza
Denim DIY Workshop by Redress at PizzaExpress June 16 & 17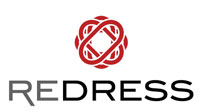 Got any clothes in your closet you don't wear?
Attend this free workshop with Fashionista Blogger Geneva Vanderzeil and have fun discovering how you can reduce your environmental impact and prevent more waste in our landfills by learning to up-cycle your own garments. Learn basic tips and fashion techniques that you can do at home to apply sustainable, money-saving style to your wardrobe. Bring jeans or other denim to be reworked. They might be ripped, out of style or maybe they just need a bit of pizzaz to bring them back to life.
Enjoy delicious PizzaExpress food and drinks before the workshop.
Open to guys and girls. Spaces are allocated on a first come first served basis.
Mon 16 June PizzaExpress, K11 | Tues 17 June PizzaExpress, Times Square
RSVP (with date) : Trazi Chiu | TEL : +852 2861 0360 | EMAIL : trazi@redress.com.hk
WEBSITE : redress.com.hk | QUICK LINK : Click for details