This is our moment.

HK heartbeat is a diverse community of everyday people from all walks of life who recognize that our thoughts, beliefs and actions today determine everyone's experience of our world tomorrow.
There is a growing global awareness of the impacts of every choice we make.
Putting our heads together and sharing ideas, we fuel this momentum by tuning out all the noise and focusing our energy to heal ourselves and to heal our planet.
Together, we spark conversations and inspire even more action.
Ancient wisdom plus modern technology for prosperity in balance
From our headquarters in the world's largest fishing village, we serve local residents and welcome new arrivals, serving an expanding network of members around the world who share the love in their own neighborhoods.
We operate from an honest desire to connect, a curiosity to explore, the motivation to learn and an unwavering willingness to share with open heart and peaceful mind. We agree to seek our own truth, be respectful of others, encourage personal care, show compassion, contribute as citizens and be kind to ourselves.
Our focus is on simplicity, drawing from nature to remind ourselves of what's important, leaving the words to speak for themselves. You will not find bouncy banners, violent videos, distracting deals, hurried hype or pesky pop-ups demanding your constant attention. Our restful space is designed to browse, explore and discover useful information that can help with active decisions for a bit more balance every single day.
We keep in touch with thousands of members and gather information to produce free community resources, including the newsletter, local calendar, website directory and online marketplace.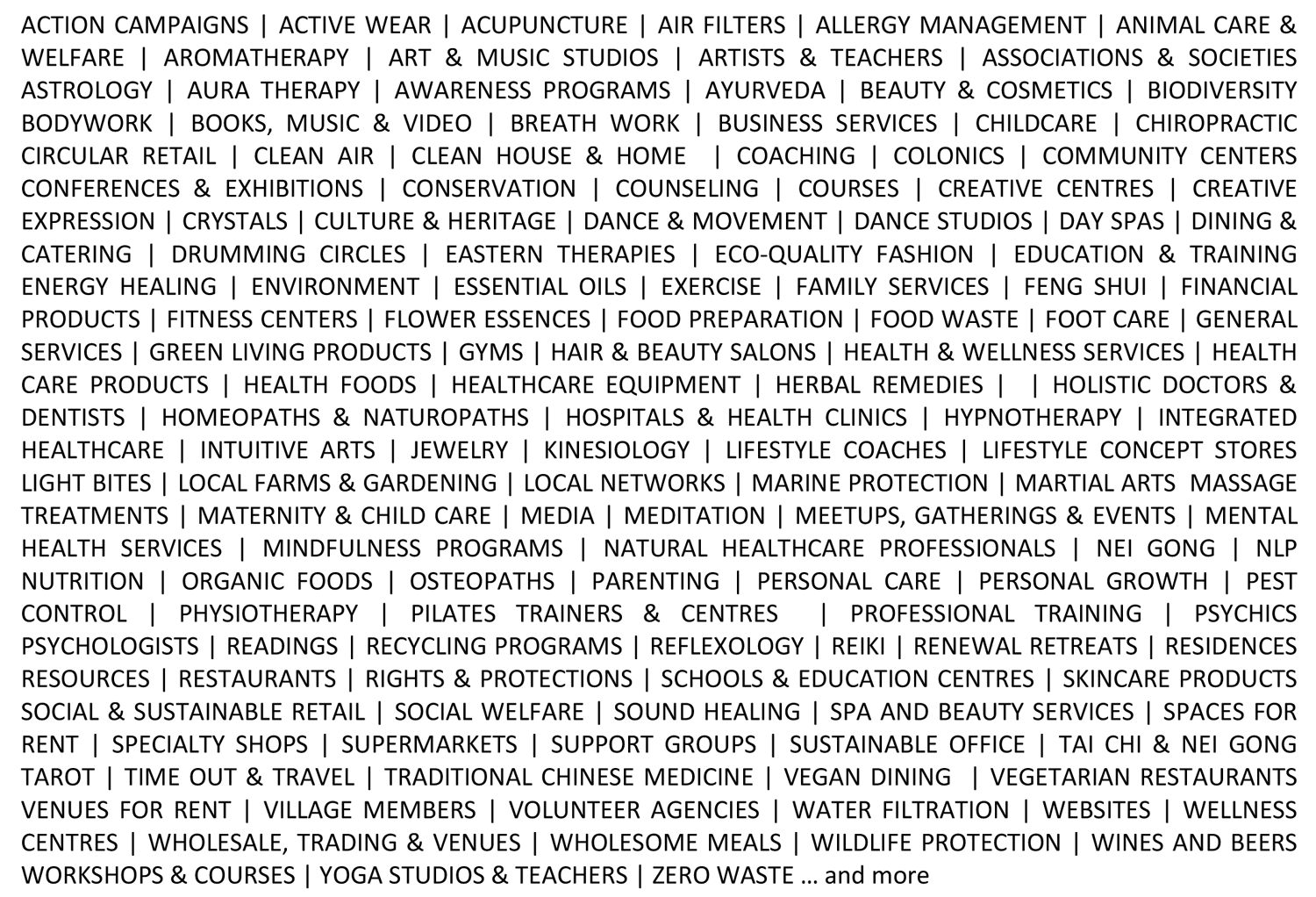 We earn revenue from business members, integrated advertising campaigns, personal membership fees and individual contributions.
We've got everything you're looking for and thought you'd never find –even when you're not sure what you're looking for … naturally.
We value real life, simple habits, social engagement, energetic exercise, conscious capitalism, thoughtful decisions, holistic wellness, authentic beauty, whole food, ecochic fashion, cultural heritage, nature conservation, responsible development, citizen engagement, creative expression, renewable energy, fair trade, practical innovation, zero waste, circular economics, balanced living and much more.
Three simple objectives:
1. Provide information and opportunities for members to engage with each other in personal, social and commercial activities.
2. Harness business and communications expertise to make it easier for people to share uncluttered content about the products and services we trust.
3. Serve social organizations with sponsored campaigns and community connections to attract volunteers and essential resources for their good work.
HK heartbeat is an independent, one-woman, natural health network open to people who care.
Everyone is welcome.
Naturally,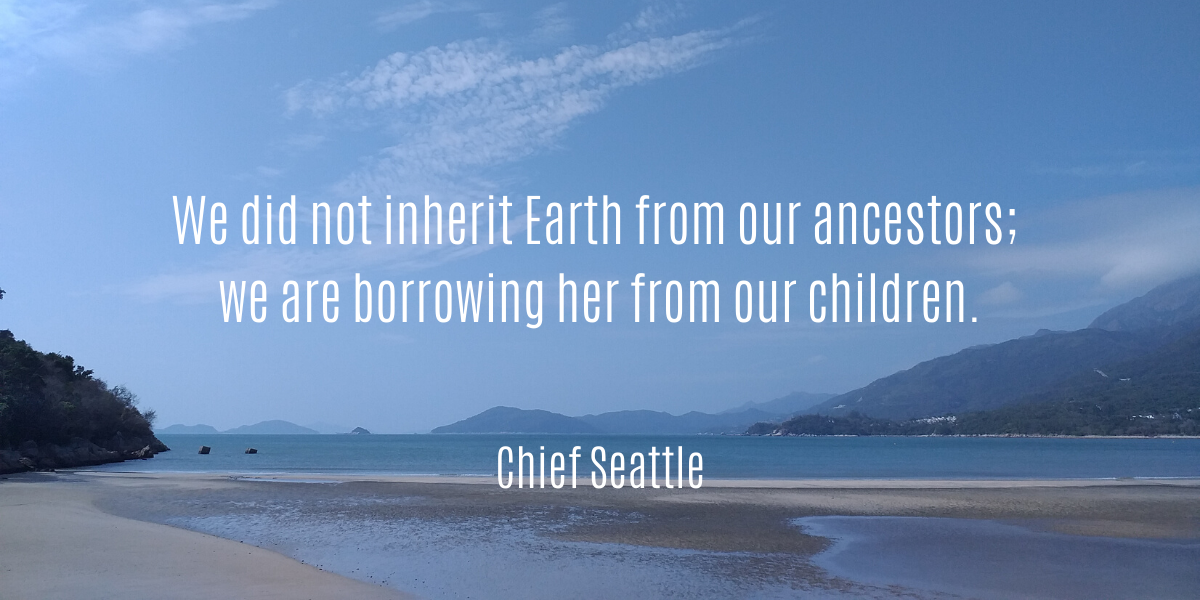 HK heartbeat members are trailblazers and explorers committed to growth in the expanding natural lifestyle market. Our growing multicultural audience connects online and in person at events in real life.
We are all customers looking for easy options to explore natural life in the fast lane and the businesses who provide them and we vote with our wallets.

Information is provided as a guide for informed everyday choices.

Everyone is encouraged to be their best self and do the best we can.

Now is the time to remember what we used to know.
Our guiding principles

Spark conscious connections for everyday balance.

Serve with compassion and kindness today for tomorrow.

Respectfully serve local communities with our commercial decisions.
---
Website + e-news + directory + events

Supporting responsible personal and community growth

Regular email updates with what's new and what's on in Hong Kong

Community calendar, directory, classifieds and articles on the website
---
Get more out of life … naturally.

Social connections for sharing experience and information

Special offers for natural lifestyle business and professionals

Join our growing community and stay connected with natural options
---
At its heart, Hong Kong is a great place to be.
It is one of our world's first truly global villages.
Hong Kong is a place where ancient wisdom meets modern technology — where original ideas spark new innovations and resilience is in every heart.
Yes, there is the pollution and the noise and the traffic and these are all things that can be changed. Maybe not easily –- and not at all if everyone agrees that we can't.
But there is a growing community of dreamers who believe that we can.
Change begins with a single idea that, like a seed, sprouts and grows and creates more seeds that sprout and grow and create more seeds.
Hong Kong is doing a wonderful job of attracting professionals who are committed to seeing life differently.
Energy efficient buildings with rooftop gardens, electric vehicles, a clean harbour … these are really just thoughts away.
Ideas like these are flowing more easily with each passing day.
Since our first email was delivered in 2001, our view of ourselves and our experience our world has evolved. We have less desire to change the world and more desire to change our experiences.
We are trying more new things and remembering some of the things we used to enjoy before we got ourselves so busy being busy that we didn't believe we had time to do anything.
As much as we might wish for them sometimes, there are no instructions for this game we call life. There are no rules. There are no limits to our experience. We simply turn up and whoever has the most fun, wins. It's time to let go of our hold on the beliefs that keep us boxed in … just be.
The world around us is changing and the best we can do is to allow ourselves to grow with it — and gain control by being less controlling.
We invite you to join with us and share yourself with our world. Allow your attraction to anything or anyone that feels right for you right now.
Try things on. Either they will fit or they won't. No big deal.
Talk to others. Share your experience.
Enjoy the journey.
---
The original natural network
Looking back …
In 2001, a group email led to a round of invites and a network was born to serve members looking for things like yoga and meditation and spelt in a community in the midst of the dot com crazies.
From there, HK heartbeat has grown organically to become an active local network of individuals, businesses and social organizations.
In 2003, we published the first edition of The HK heartbeat directory followed by the website directory (2006) and special guides to serve an active and growing community.
We hold private and private events and partner with organizers of global trade fairs, regional conferences and local festivals held in the city, taking every opportunity to connect those seeking with those offering natural products, services and activities.
The marketplace is now open to advertising and in 2020, the shop was born out of frustration with disposable masks.
---
Guides | Directory | Calendar | Market | News
---



---
"This is such a great job of connecting all the people in the holistic field. I really appreciate your enthusiasm." Cynthia Poon, Wellsky (joined 2002)
---
"Keep your wonderful work flowing, Hugs," Lindsey McAllister, Founder, HK Youth Arts Festival (joined 2001)
---
"Great to meet you … I've heard great things!" Jude Wu, Managing Director, Conservation International Hong Kong
---
---
Jeanette Wang, former Health Editor, SCMP