Member services
Join local pioneers, community leaders, determined volunteers, holistic professionals, enlightened executives and conscious corporations driving positive change. Community members are private citizens acting today with a clear vision for a healthy tomorrow that includes everyone.

Browse the directory

Visit the calendar

Explore the market

Get involved in campaigns

Meet our business members
Learn about sustainable living with an emphasis on preventative wellness, practical innovation and circular economics. Keep in touch to share trusted content on life balance, volunteer activities, holistic health, social responsibility, real beauty, whole food, eco-chic fashion, cultural heritage, nature conservation, responsible development, conscious creativity, renewable energy, fair trade, sensible innovation, zero waste and more …
Community membership is free until the end of time.

Network membership begins with free registration.
Spend a few minutes now and save plenty of time later.
Register online and follow the email instructions to verify your email address.
Follow these 3 steps:
1. Supply your real name below and follow the email instructions.
2. Complete your membership record and verify your email address.
3. Watch for an email with your Member-ID and membership guide.
All verified members will receive an activation email with a Member-ID and user guide.
Check your spam folder if you do not receive the email verification link. The process is designed to ensure all members are real people and not AI bots or scammers.
BUSINESS MEMBERS — register the person who will be responsible for maintaining member records and approving advertising campaigns.
All memberships are managed by live humans to connect real people in real life and provide verified information for members. Registrations are generally processed between 9am-5pm Monday-Friday Hong Kong time.
Thanks for your patience.
Scroll down for more information.


All network membership is personally moderated.

Information is stored on the secure member database.

Listings are approved by members before publication.
Follow the quick tips for a smooth connection.
Email to membership@heartbeat.com.hk if you need a little help.
Revenue from advertising and membership is used to produce printed guides, the website directory, community calendar, marketplace listings and regular updates by email.
The greatest challenges hold the best opportunities.
Share the love and create prosperity in balance.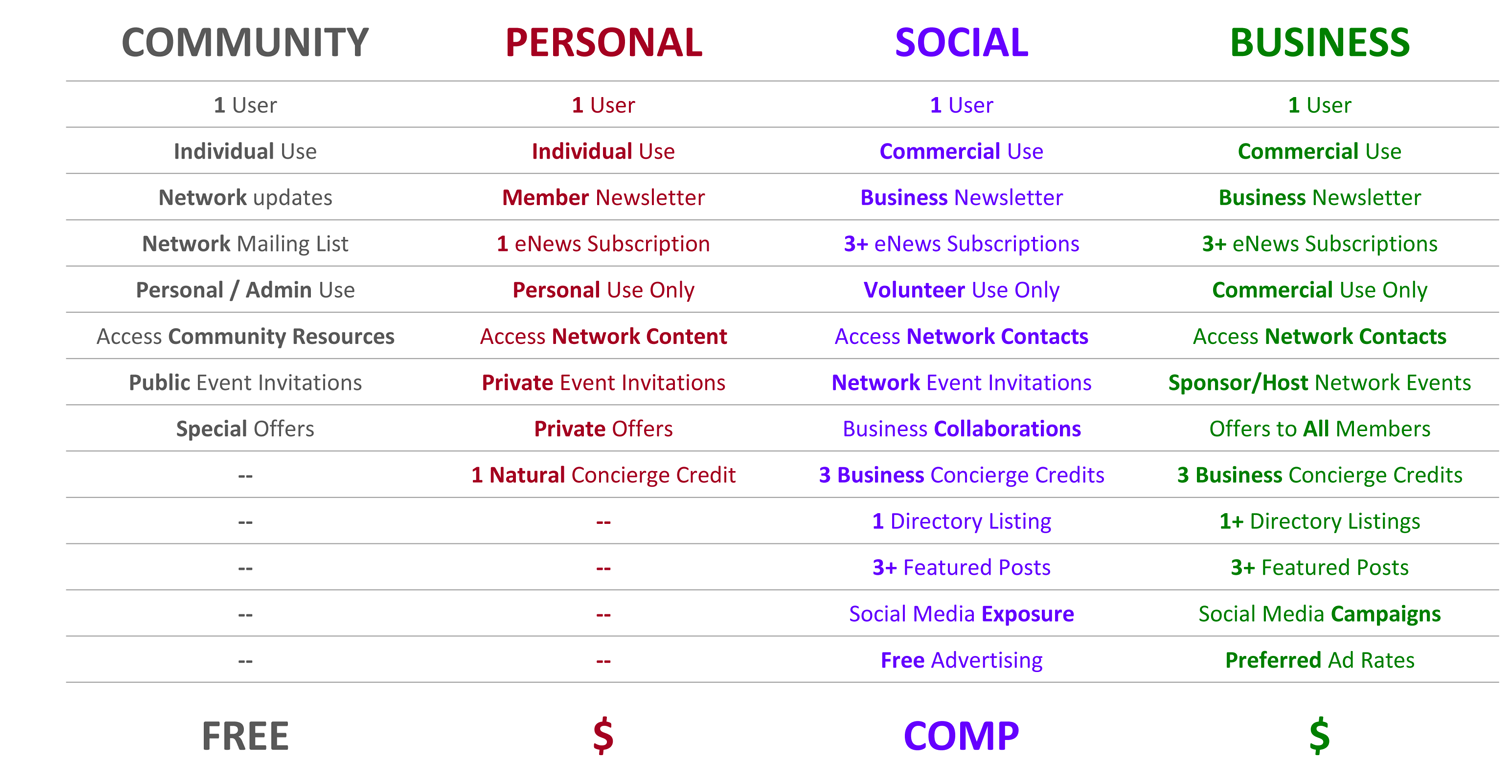 Membership is free … naturally.
Balanced everyday decisions just got easier.
With a view to saving time, money and trees, members meet up and learn from each other, sharing proven ancient wisdom together with modern breakthrough discoveries. All membership registration are personally verified in order to filter out spam, moderate trolls and encourage authentic community collaboration.

Online resources
Find what you're looking for … even when you're not sure what you're looking for — information, ideas, contacts. products, services, events, groups and special treats from time to time.

Premium content

Fresh email updates

Local business connections

Curated advertising campaigns

Private network membership offers

Marketplace special promotions

Curated online specialty shop

Free until the end of time


Community members
Community membership is free until the end of time with the option to upgrade for personal or business benefits with all joining rates locked in at renewal.

Premium content

Fresh email updates

Free until the end of time

Personal members
.

Access to the Natural Concierge

Private offers from business members

Invitations to online and in person events
Personal membership options and upgrade instructions are provided by email during registration for free community membership.
Business members
Register for free community membership to create an admin user profile that will be used to maintain all listing details.

Click the link sent by email to verify member admin email address.

Watch for a welcome email with the Member-ID to maintain records.

Follow the email instructions to supply your business information.
All listings on the HK heartbeat directory are registered on the private member database to verify contact information and maintain current details. Admin notices are delivered by email and unregistered listings may be removed from the website.

Connect with members in the Facebook group

Qualify for pre-approved social media posts
BUSINESS MEMBERS — register the admin responsible for maintaining your member profile and managing your membership package advertising credits.
Village members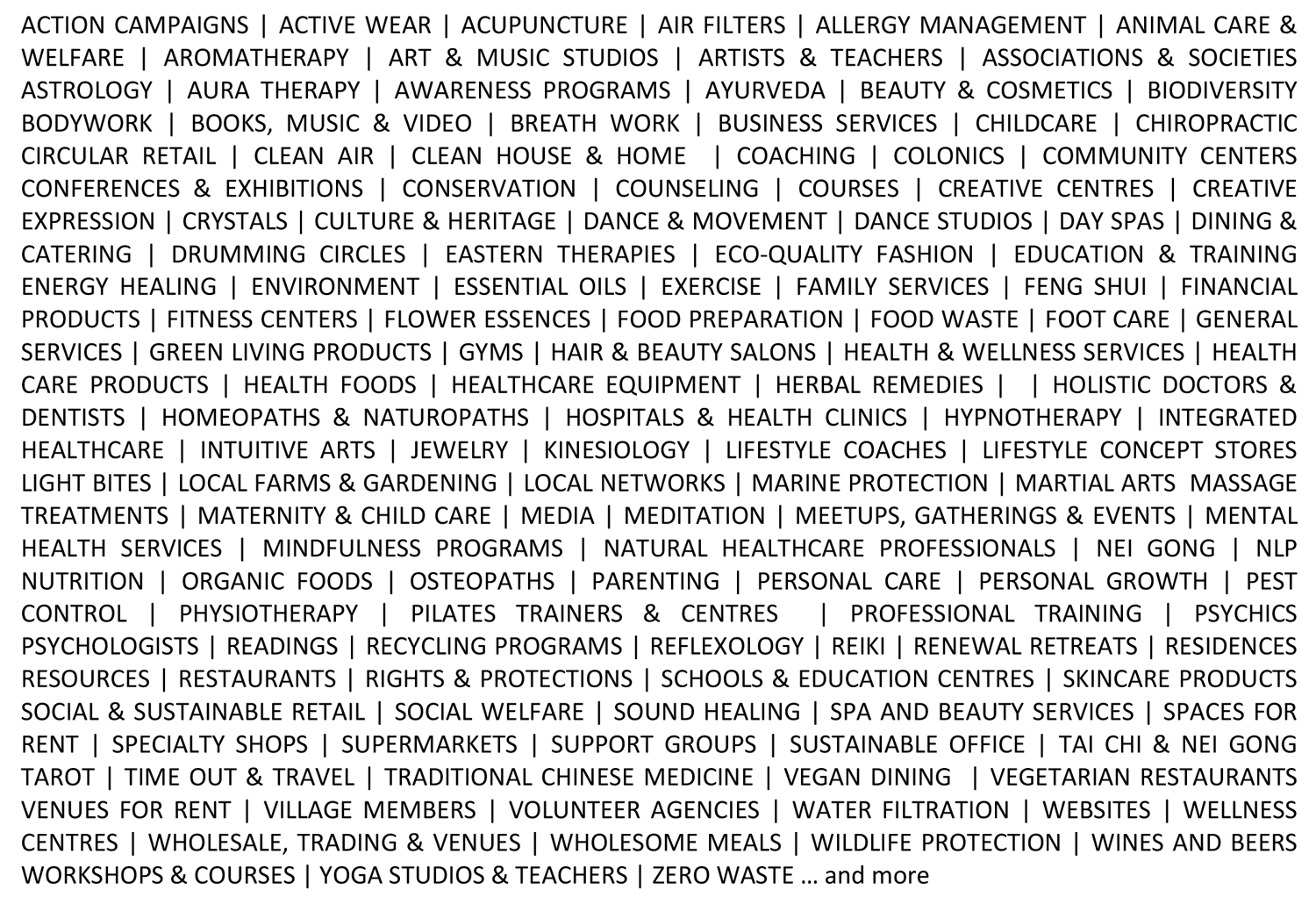 Thank you for creating this wonderful and much needed community." David Yeung (Founder, Green Monday and Green Common)


How it works
From acupuncture to zero-waste, HK heartbeat is the network for everything natural in Hong Kong.

Stay in touch with what's new and what's on in Hong Kong.

Keep up with changes, exchange information and meet business members.

Find what you're looking for on the website directory and membership database.
Join for free and upgrade for more.
Register for free to access member content and receive network news.
Upgrade to personal membership for special offers and invites to private events.
Upgrade to business membership for exposure in the directory, calendar, market and guides with member rates to advertise in the print publications.
With an abundance of fresh content and local contacts at your fingertips, every decision just got a little bit easier.


Privacy

All services are build on a foundation of personal privacy

Registrations are processed by hand to keep out AI bots and spammers.

Content is verified to include natural products, services and activities.

All data collected is stored on a secure private (VPS) server.

Emails are published on our privately hosted open source software to avoid using "free" publishers funded by tracking. harvesting and selling consolidated user data .

No member details are shared or published in our online or print publications without prior permissions and approvals.

The back story
HK heartbeat began in 2001 with an email newsletter for  local pioneers to connect with each other while promoting natural Hong Kong to the wider public and the global village keeps getting smaller in our expanding digital world.
Ancient wisdom + modern technology = sustainable balance
Beginning with an active core group of local leaders, natural lifestyle businesses and community groups, the network now reaches our global village and beyond from the heart of Hong Kong, making a difference and being the change all around the world.
Drive change with people power.
The heartbeat network promotes natural everyday options with free public resources, personal benefits and exposure for business members. In a balanced ecosystem, humans flourish in alignment with nature so images of nature remind us. Carefully chosen words speak for themselves in straightforward communication tthat cross language barriers.
Information becomes knowledge when shared with diligence, questioned with respect and discussed with compassion.
Regular updates keep members in touch with each other and encourage everyone to join in this fresh business model building profit for prosperity in balance.

From acupuncture to zero-waste, members deliver holistic options for balanced everyday choices … everything natural in Hong Kong.

With an abundance of fresh content and local contacts at our fingertips, every decision is a little bit easier.

.


Stay in touch with what's new and what's on in Hong Kong … naturally

==================================================================
==================================================================
==================================================================
Join the natural network
Beginning with an active core group of local pioneers, natural lifestyle businesses and community leaders, our network is at the heart of natural Hong Kong today, passionate about making a difference and being the change in our global village and beyond.
— Keep up with the latest, exchange information and meet our business members.
— The website directory and membership database has everything you're looking for.
— Our newsletter keeps everyone in touch with what's new and what's on in Hong Kong.


We keep in touch our members to keep everyone up to date with what's new and what's in Hong Kong … naturally.
— regular email updates and special offers
— access the online community forums
— participate in our Facebook group


Explore your natural options
— Networking with heartbeat members
— Special offers from our business members
— Access to the heartbeat natural concierge
---
Collaborate for positive change
We are an active network of individuals exploring to natural life in the fast lane.
Like you, we do our best to make choices today with our future grandchildren in mind.
We share insights and events and information from local pioneers, first movers and community leaders actively engaged in changing our world and making a difference in Hong Kong and beyond. With their expert guidance, balanced everyday decisions just got a easier.
---
Find what you're looking for …
even when you're not sure what you're looking for.
Community resources are at the heart of the original natural network.
Recover your inner wisdom and discover the luxury of balance — from holistic wellness, natural health, wildlife protection, nature conservation, renewable energy, creative expression, real food, clean products, honest beauty, sustainable fashion, fair trade, social engagement, cultural heritage, personal growth, ethical business, responsible finance, balanced development, responsible innovation, travel, circular economics, zero waste and more.
---
Our members are from all walks of life and we share an appetite for straightforward and unbiased information to navigate the variety of products and services and programs for conscious everyday choices in Hong Kong.
Learn, connect and share
— Local connections
— Special member offers
— Free until the end of time
Connect with others in your search for authentic, straightforward information about products, services and programs available in Hong Kong and support conscious everyday choices.
---
Cooperate with our members
— parents nurturing the leaders of tomorrow
— local heroes protecting our natural treasures
— passionate pioneers of health and wellness
— writers and publishers spreading the word
— decision makers in the corporate world
— sustainable businesses entrepreneurs
— community leaders inspiring action
---
The HK heartbeat network was launched by email in 2001.
We started responding to individual requests with an email list sharing holistic wellness in Hong Kong. HK heartbeat quickly became known as a reliable source for residents and new arrivals looking for support at home and at work.
---
Love notes
"I can see things changing – even small things can make the world of difference and we're feeling really positive, mostly thanks to people like you who keep positively plugging away." Jo Rowek, Founder, Living Lamma
"I love what you're doing with heartbeat." Tom Hilditch, Publisher – Expat Parent Magazine, Southside Magazine, Sai Kung & Clearwater Bay Magazine
"All the best to your efforts helping others to sync their Heartbeats with Nature's." Ann
"It must have spending a lot of time, energy and passion in preparing the HK heartbeat. It's such a great job you've done." Surdham Lam, Founder & Owner of Flow Community Bookshop
"Keep delighting us with your words" Fe Valkerens
"Thank you very much for your email newsletter that I enjoy reading for its style and content. It's important to consolidate a force, a group of scarce in number of nature-lovers … for support & sharing. This is a busy place people running for their livings. Certainly, it's encouraging and inspiring to see your newsletter." Allen Lee, HK Organic Resource Centre
"Just want to say that, to me, reading what you write is one of the great benefits of being a member. In your most recent letter-to-all, as closing, you wrote: 'It is essential that we make the effort to nurture our connections in the real world with meaningful intent for positive change.' Jubilations! for HK having you." Wong
"Nice to find networking events in HK with people interested in the personal development spiritual fields so I can mingle with people & learn and share with them." Dina
"Lots of businesses come and go but you keep going strong. You are to be congratulated!" Sandi Butchkiss
---
---
J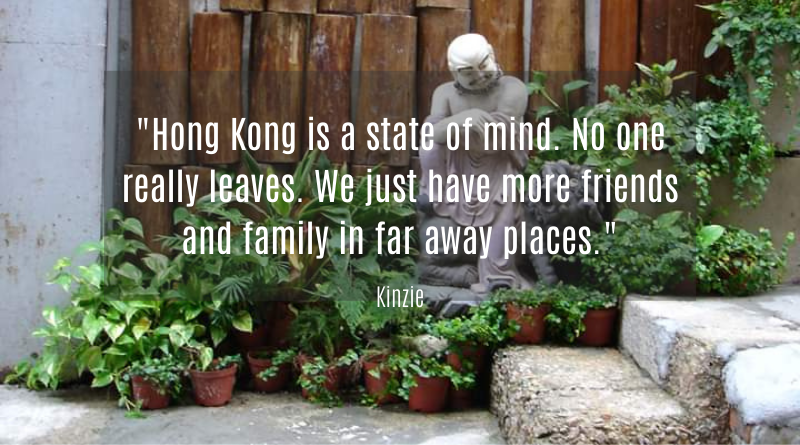 Keep in touch with our village members.
---
Member privacy is protected by hosting all data on a secure server.
---