Rethink Fashion: Redress Design Awards
Join the team of fashion game-changers at The R Collective, the new up-cycled fashion brand that was born from Redress, to create an up-cycled collection for retail.
Work remotely with The R Collective's design team before returning to Hong Kong for four to six weeks to finesse your designs, help to source fabric waste and assist with production planning. During this time, you will present your collection to the region's top buyers to entice leading department stores to retail your collection, alongside The R Collective's e-commerce platform.
Drive your collection's marketing campaign, including photo and video shoots, as you learn about how scaling up pieces of your winning competition collection for the real world of retail.
Along with this crowning prize, you will rightfully earn yourself a position alongside the other talented designers already in The R Collective, bagging yourself the chance to have your voice and talents recognized under this global spotlight.

Find out more about The Redress Design Award 2018 with The R Collective here.
---
Redress
ORGANIZER : Redress
TEL : +852 2861 0360
EMAIL : info@redress.com.hk
WEBSITE : redress.com.hk
APPLICATION : online form
DETAILS : read more
Promoting environmental sustainability in Asia's fashion industry with workshops, events, exhibitions and the EcoChic Design Award
---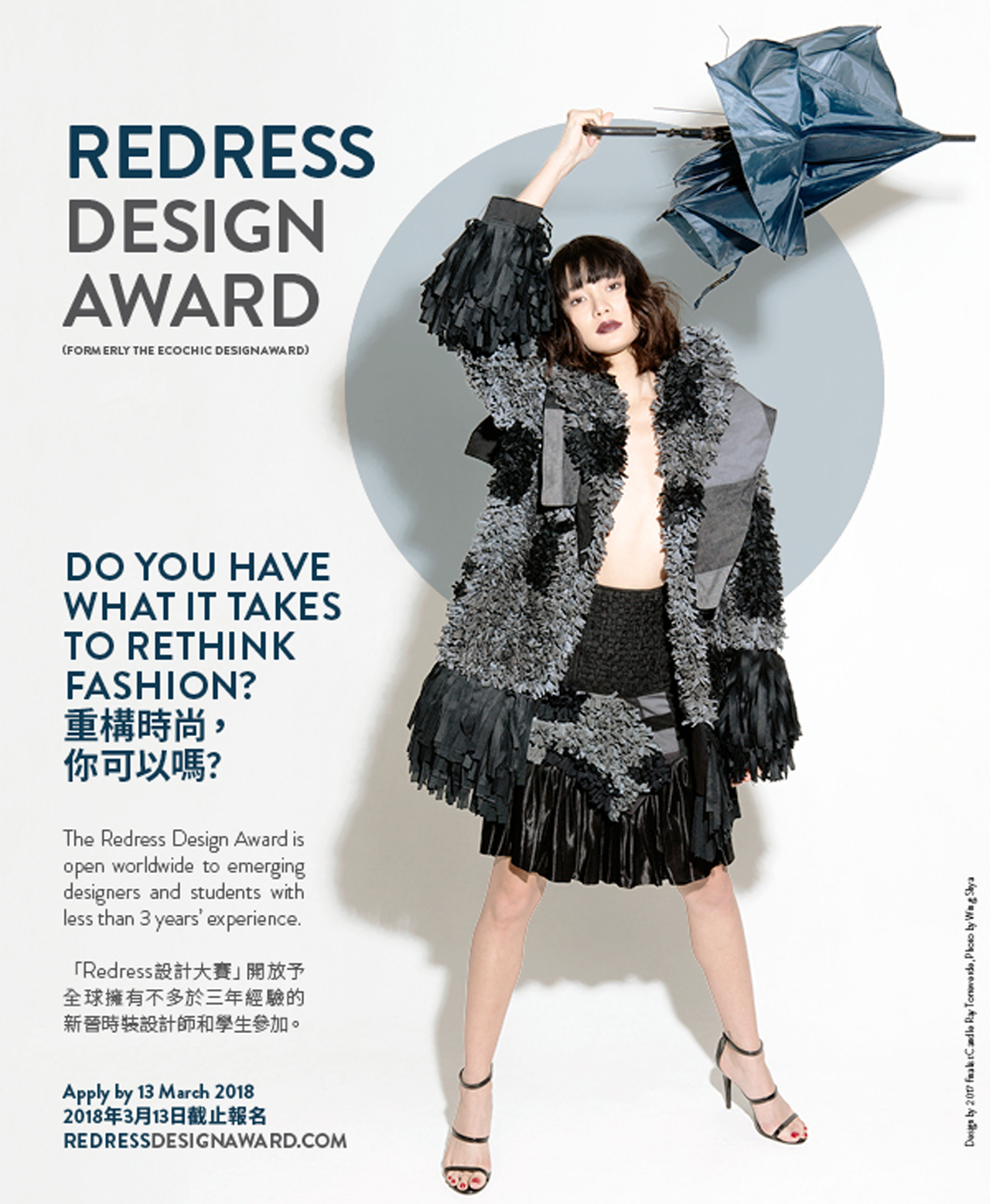 ---
2017 Finalists