Stand Up for Zero Waste in HK
Join a festival march to Legco on Sept 27 and support HK students asking the Finance Committee for a long term solution to our embarrassing waste issue ahead of their meeting on Oct 3 to decide on funding for the super-incinerator.
Speak up now for zero-waste plans to reduce, reuse and recycle before collecting, transporting and burning our resources.
Organizers welcome everyone who cares about the future waste and recycling system, the air quality and the health of all 7.2 million Hong Kongers on 27 September to join a peaceful festival march from Victoria Park to Tamar in Admiralty and support local students who will address the Legislative Council.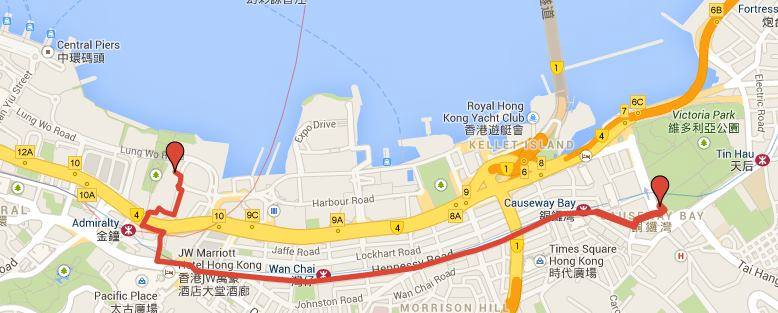 (AKA March Against the Incinerator)
Meet at 1pm at the South Pavilion of Victoria Park for the briefing before walking along Hennessey Road to Legco where students will address Legco members.to voice their concerns over the short-sighted plans to invest in an old fashioned incinerator to eliminate valuable resources from the supply chain. Organizers have been closely with teachers and students to make this march as theatrical and as much fun as possible, including dressing up, dancing, singing, chanting and props …
1. Health – dress as zombies
2. Trash as Treasure – Trashion Show/eco outfits
3. Protect our environment – dolphins etc/green-blue
4. Burning money – smart dress
What to bring:
– Costumes
– Large black plastic bag
– Any props you can think of
– Placards (ideally bilingual)
– Any kind of musical instrument
– Bring everyone you can, including pets
Wherever you live in Hong Kong, are all affected by Mega-Incinerator Project, but the communities most directly affected include Cyberport, Pokfulam, South Lantau, Cheung Sha and Lamma — ask for zero-waste
In May, people convinced China to halt the Shenzhen Super-Incinerator.
In September, Sweden announced that they now recycle 99% of all trash.
---
The following letter was drafted by the ESF Environmental Students Forum:
"We ask – Where is the ethical education by example in the unsustainable waste 'management' proposals to burn everything in a 'carbon to air' mega incinerator?' Where is the 'normal' community separation at source used world-wide for recycling? Where is the viable 'carbon to earth' recycling of organic food and green waste? Why do waste charging proposals ignore separation at source? Why is valuable biomass to be burnt as air pollution in the world's largest sewage sludge incinerator? Why the added emissions by all these incinerators when air pollution including ozone is at record levels? Why will massive amounts of global warming gases be released by incineration, when simultaneously government proposals exist to reduce them from our power stations?
In effect students are being told not to ask questions. To waste and pollute as much as possible, then burn everything. This is a nonsense policy, without any education or ethics. In effect, with this 'education', we are sent out into the world looking very spoilt, selfish and stupid. But this is not who we are.
We are taught the complete opposite in our schools. To think and care about our fragile environment. To recycle and act intelligently, to minimise waste, save our natural resources and Planet Earth. To rethink 'waste' as a precious 'green resource' that creates community, jobs, and thriving local, circular economies.
A fast-track zero-waste plan is the solution to our dire waste and pollution problem. Even our Kindergarten students are learning this.
For hidden, but obvious commercial reasons, we are being forced to have an obsolete, atmospheric emissions incinerator, built on reclaimed land, connected to a pristine island, within the main breeding grounds of the highly endangered shy finless porpoise. We are absolutely opposed to this.
There are networks of student groups from many international and local schools, who oppose the mega incinerator. Schools have already staged 3 rallies and sent a total of 6,000 postcards to Government on this and marine related issues.
Within our network, older student groups have now taken on the responsibility to protect the upcoming younger students so they in no way have a worse future than us. When the latest Government plans thwart this then we will feel a need to respond as we are the upcoming generation of HK that need to live with these decisions."
ESF Environmental Students Forum