Celebrate Earth Day with a weekend of talks, screenings, eats and music with an exhibition and market.
We've got free weekend passes if you would be unable to attend otherwise — details here.
Take #LittleGreenSteps to #LiveMoreConsciously, through our mindful marketplace (free entry), transformational talks (ticketed) and the Unconference for industry (ticketed) bringing together the best conscious local and international brands, speakers and change makers who are making meaningful change in our world.
DATES : Friday 20 and Saturday-Sunday 21-22 April
PLACE : PMQ (35 Aberdeen Street, Central)
ORGANIZER : Green Is The New Black (GITNB)
WEBSITE : greenisthenewblack.asia
DETAILS : event details | online registration
The Conscious Festival is the first festival of its kind in Hong Kong, with a Friday Unconference and film screenings in partnership with Ocean Recovery Alliance. The festival is a curated platform where fun and social environmental responsibility go hand in hand — raising awareness around sustainable consumption and lifestyle choices, for people who want to improve the way we think and live while doing good by making informed decisions about the way we live.
The event is FREE TO ENTER for the public, however there is a fee for the TALKS, the UNCONFERENCE and the SCREENINGS.
Want to get involved? Be a vendor? Volunteer? Join the conscious movement? Send us an email at holla@greenisthenewblack.asia
PS – We love young minds — if you're a student email us for a special discount.
• For updates, log on to the event page.
POSTED : 11-Apr-18
---
unconference
UNCONFERENCE: Making Business Circular
Game-changing talks and panels, bringing together some of the leading conscious change makers and thought leaders in Asia and beyond. A feast for your mind and motivation – come one person, leave another.
DATE : Friday 20 April
TIME : 8:30am-5pm
PRICE : HK$1,150 + online booking fee
SPECIAL: Community members save 15%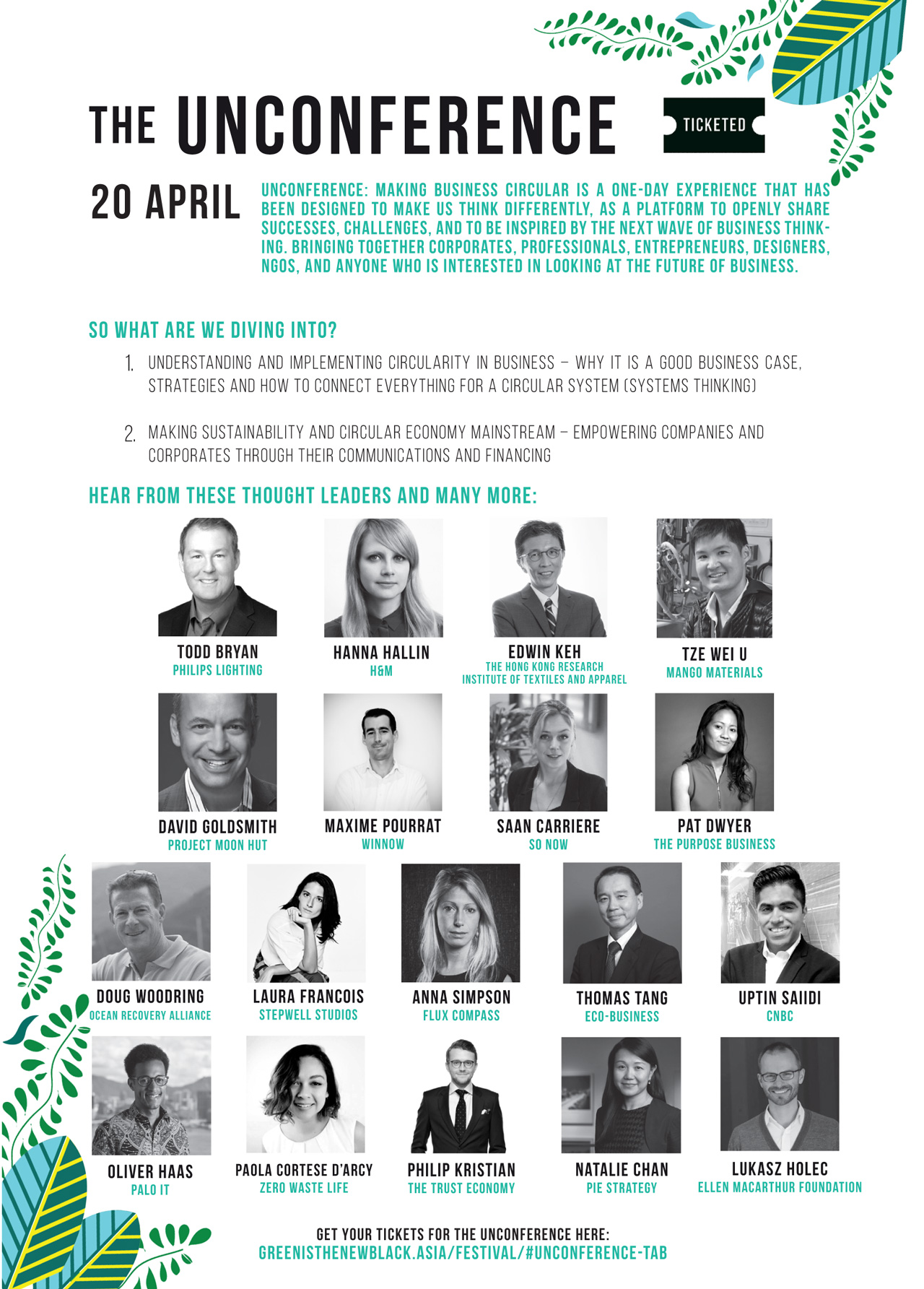 ---
talks
TALKS
DATE : Saturday-Sunday 21-22 April
TICKETS : HK$150 + fee – online booking
SPECIAL: Community members save 10%
Four transformative sessions packed full of actionable insights empowering you to change your life — inspiring keynotes, engaging workshops, wellness breaks and action kits
Sat 21 > 10:20am-1pm Mind – Expanding Consciousness
Sat 21 > 1:50pm-4:30pm Conscious Parenting – Holistic Education & Living
Sun 22 > 10:20am-1pm Consumption – Journeying to Zero Waste
Sun 22 > 1:50-4:30pm Earth – Biodiversity: Ego vs Eco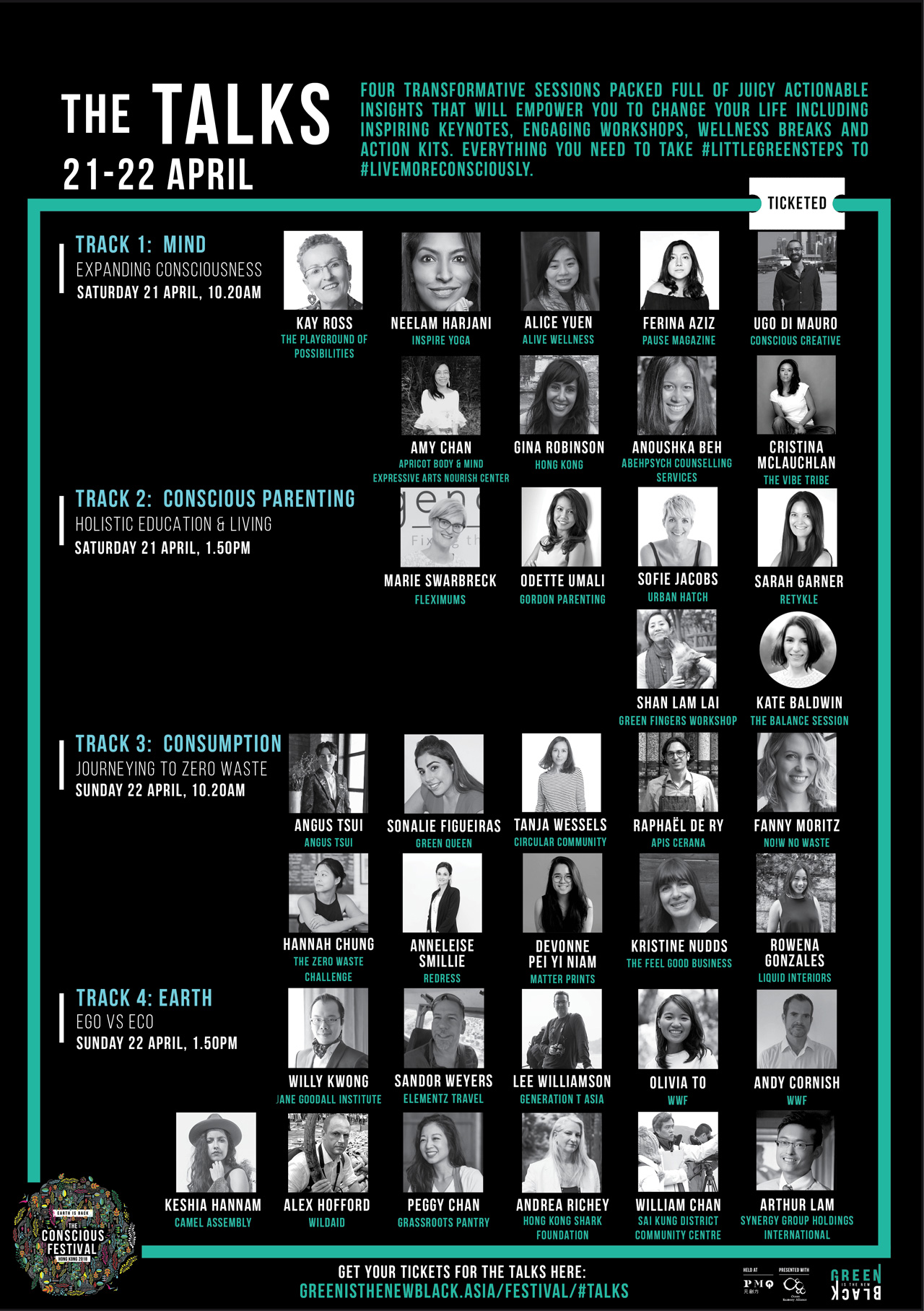 ---
screenings
SCREENINGS
Igniting a collective passion for protecting the environment in Hong Kong & beyond through the screen and conversations
Fri 20 – by Ocean Recovery Alliance
Sat 21 – by Singapore Eco Film Festival
Sun 22 – by Conscious Cinema
---
marketplace
THE MARKETPLACE
---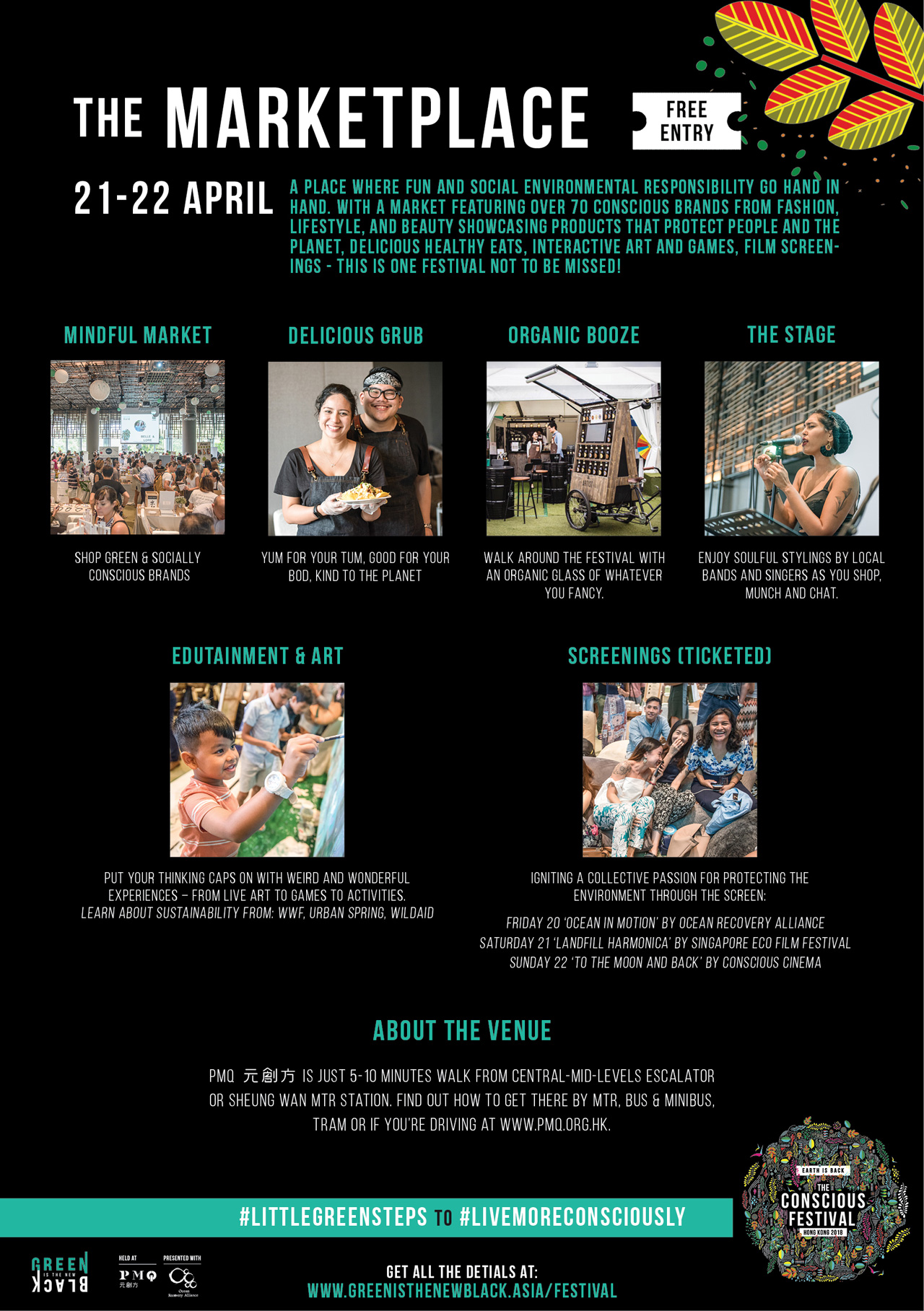 ---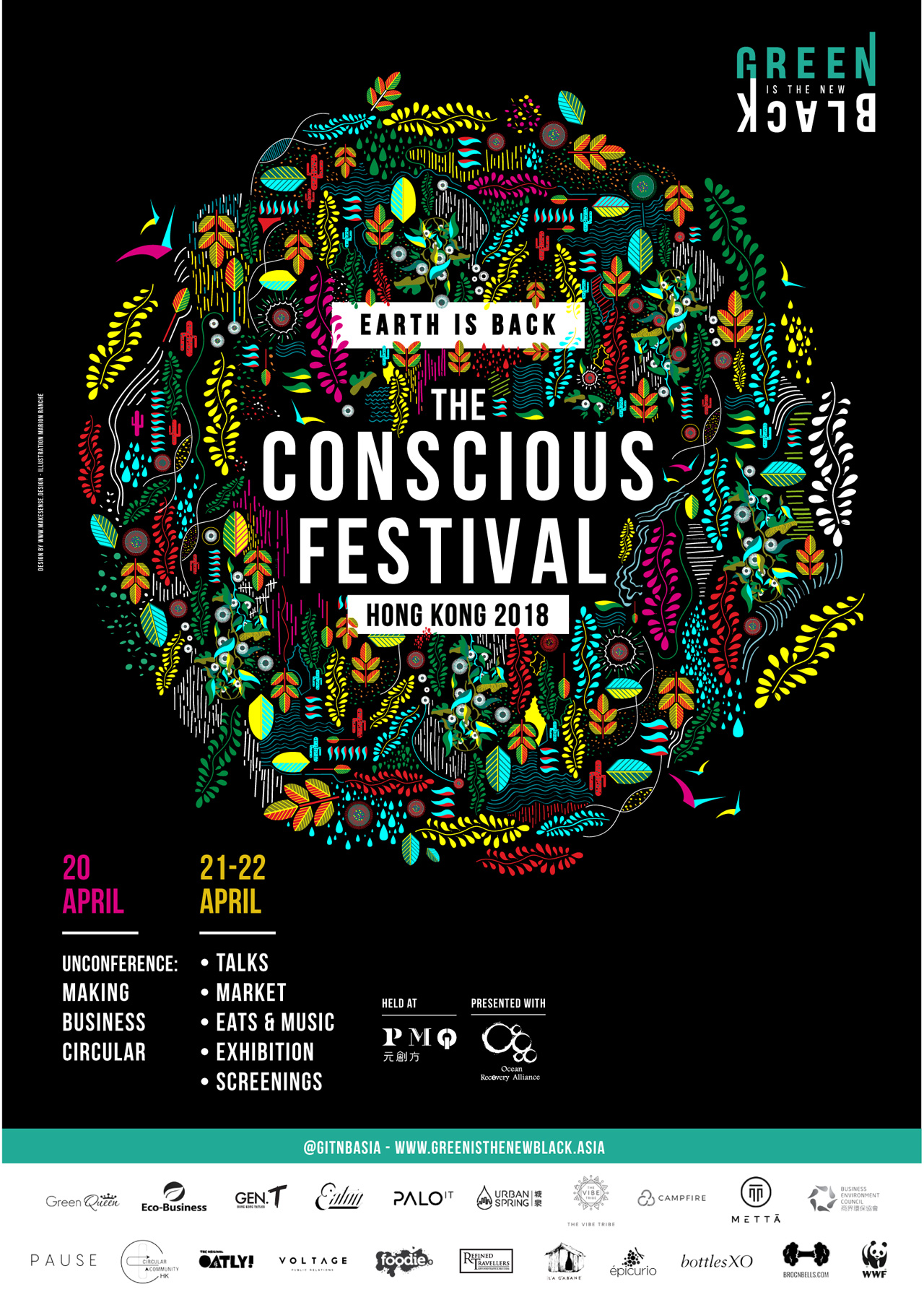 ---
Visit the calendar to find out what's on in Hong Kong … naturally (more)