Explore, rejuvenate, relax, express, heal and nourish yourself on every level with a day of empowering classes from nurturing professionals.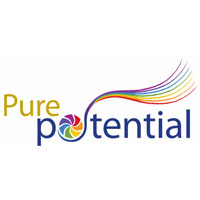 Women's Empowerment DayFest
With/By : Michelle Harris
DATE : Saturday 25 May 2019
TIME : 9:25am-5:30pm
PRICE : HK$1,950 | HK$1,800 until March 15 (includes lunch and all materials)
PLACE : Platform Coworking + Events
ADDRESS : 120 Connaught Road West, Sai Ying Pun
ORGANIZER : Pure Potential Worldwide
CONTACT : Michelle Harris
TEL/WHATSAPP : +852 9180 0763
EMAIL : michelle@purepotentialworldwide.com
WEBSITE : purepotentialworldwide.com
LINK : view on Facebook
A day of yoga, womb wisdom, creative alchemy, Kirtan for inner peace, meditation, mindfulness, essential oils and crystals
Hersha Chellaram leads Yoga Yin and Tonic to relax and rejuvenate in a slow-paced yoga practice that provides a space to be your own healer and provide just the right kind of tonic needed to relax, rejuvenate and blossom..
Jenny Ostling guides a sacred class to reconnect to the wisdom of your womb, learn daily self-care techniques and experience a healing meditation for nourishment on many levels.
Dr Katie T Larson introduces creative alchemy with the myth of 'The Queen's Cloak', a metaphor of womanhood, and we create a cloak of our own using collage of the gifts and talents we have to offer the world.
Cristina Rodenbeck guides a Kirtan session, chanting for inner peace to dispel worries, reduce anxiety, balance hormones and support emotional well-being.
Michelle Harris leads a meditation with crystals to go deeper into your 'true' self, empower and renew on every level in a nurturing, sharing space supported by your feminine tribe.
Ayelet Idan provides a healthy, vegetarian food to nourish body and soul.
Lilian Fung offers the holistic a natural healing benefits of essential oils with her own Self-Empowerment blend gift for participants.
POSTED : 12-Feb-19