HK Farmers Occupy Central
Early Sunday morning, local Hong Kong farmers were out in force selling their luxury produce right next door to brands like Chanel, Armani, Cartier and Piaget on Chater Road just in front of The Mandarin Oriental Hotel in Central.
Shoppers admired the rare sight of freshly harvested carrots, tomatoes, lettuce, potatoes, bok choy and kale in the heart of the urban jungle.
The farmers were joined by grocers and other vendors offering natural products to local residents at the 7th annual City Organic Day organized by the Hong Kong Organic Resource Centre.
This is our seventh year as community partner … naturally.
Enjoy!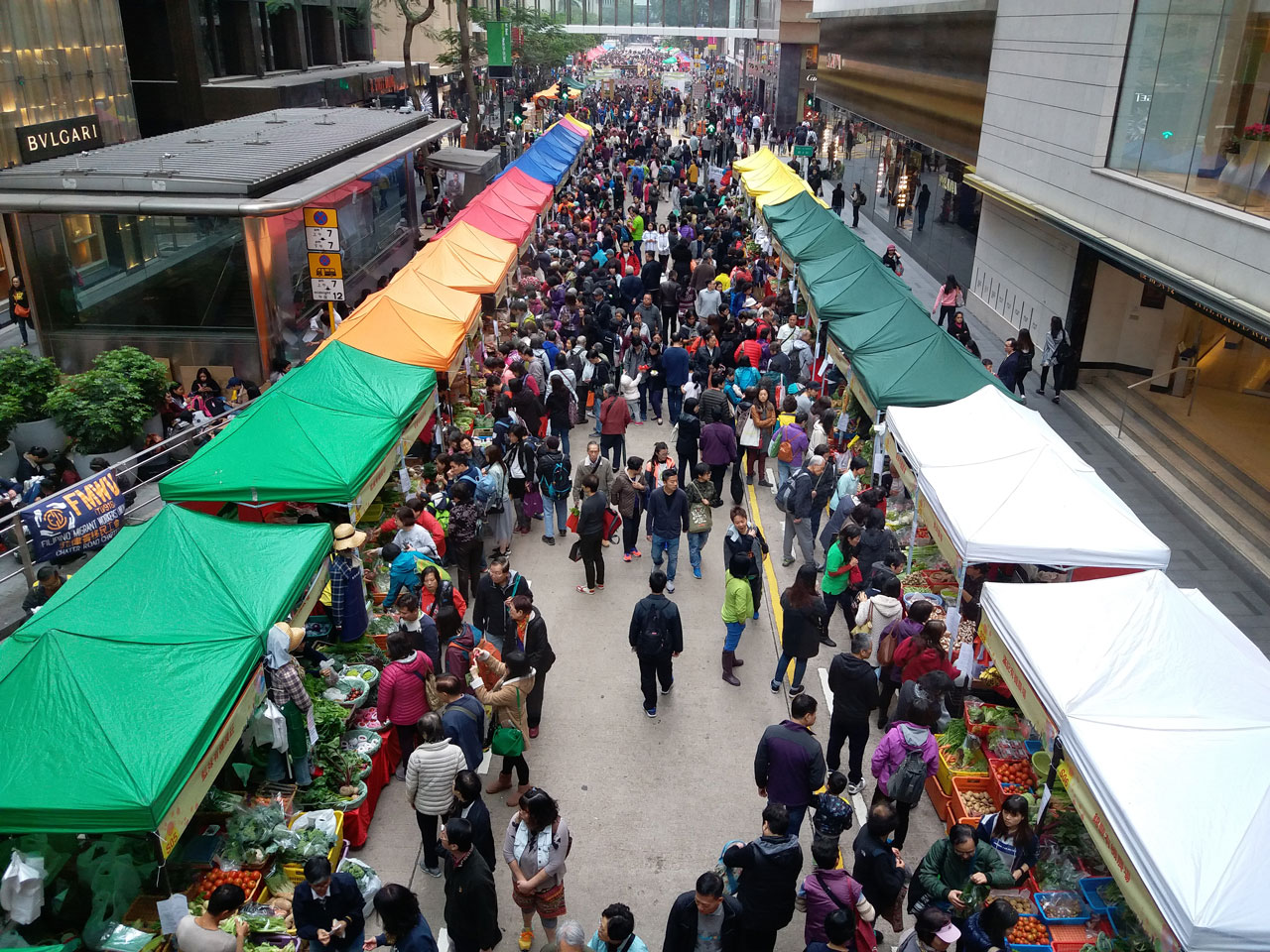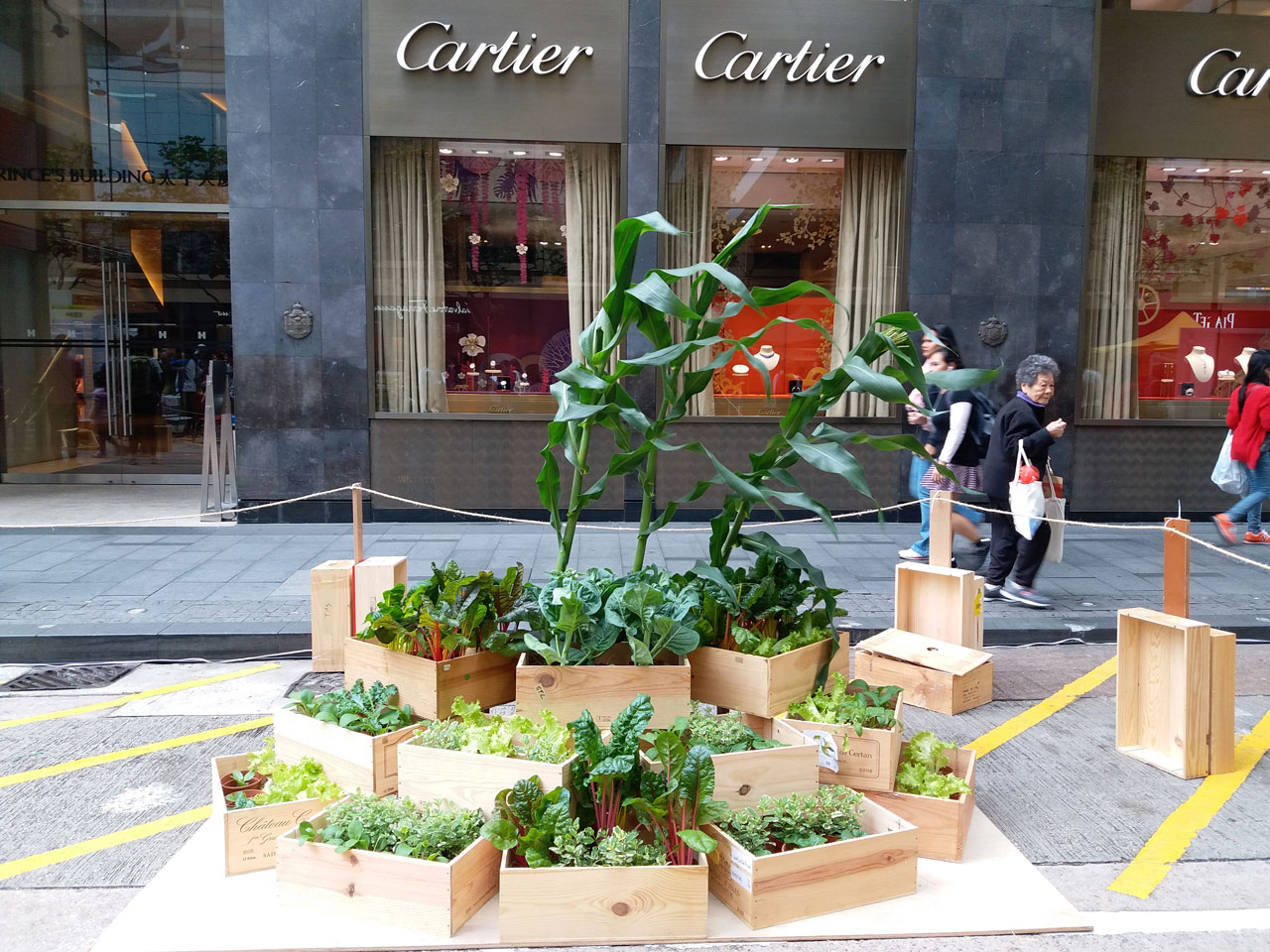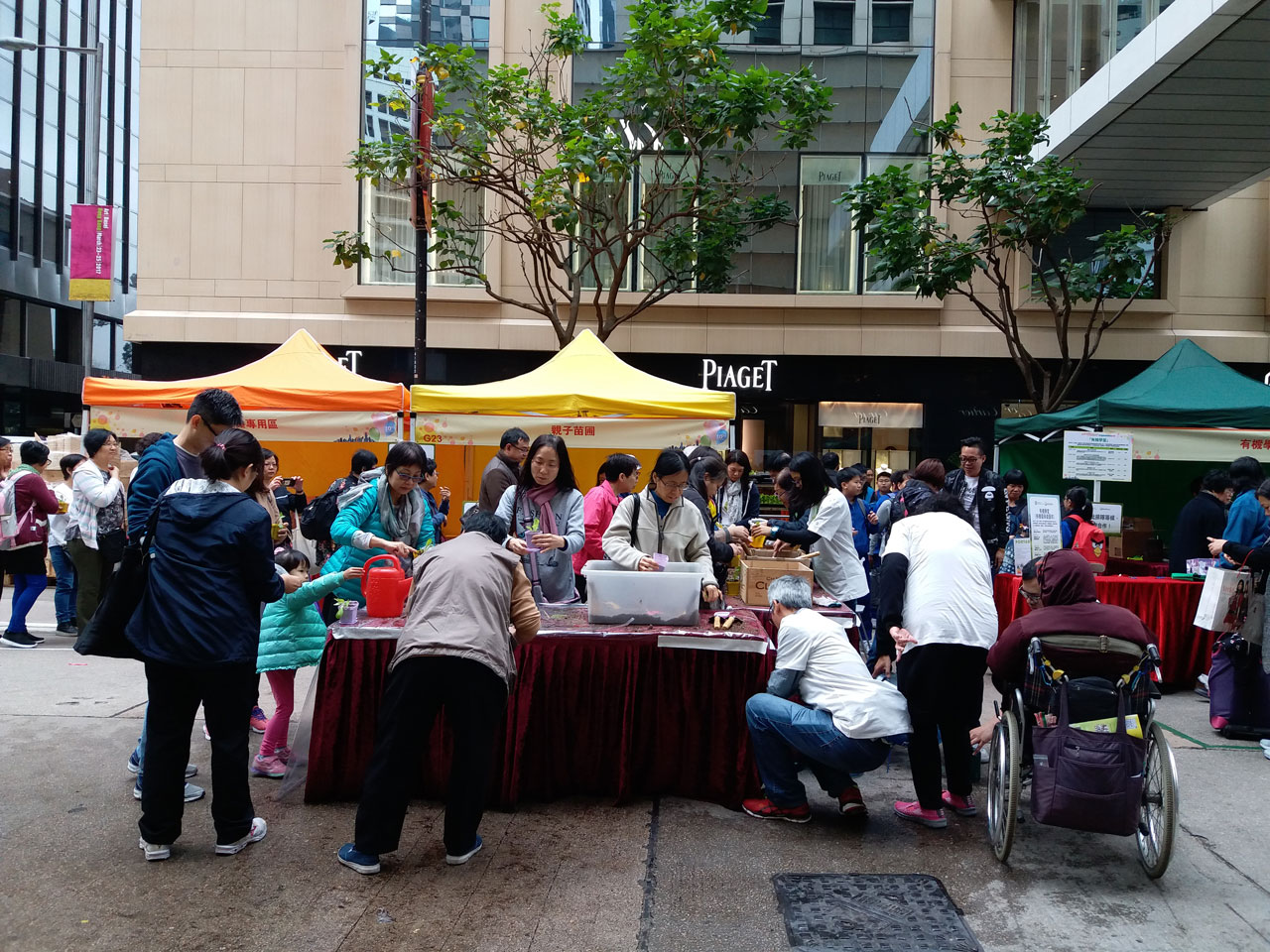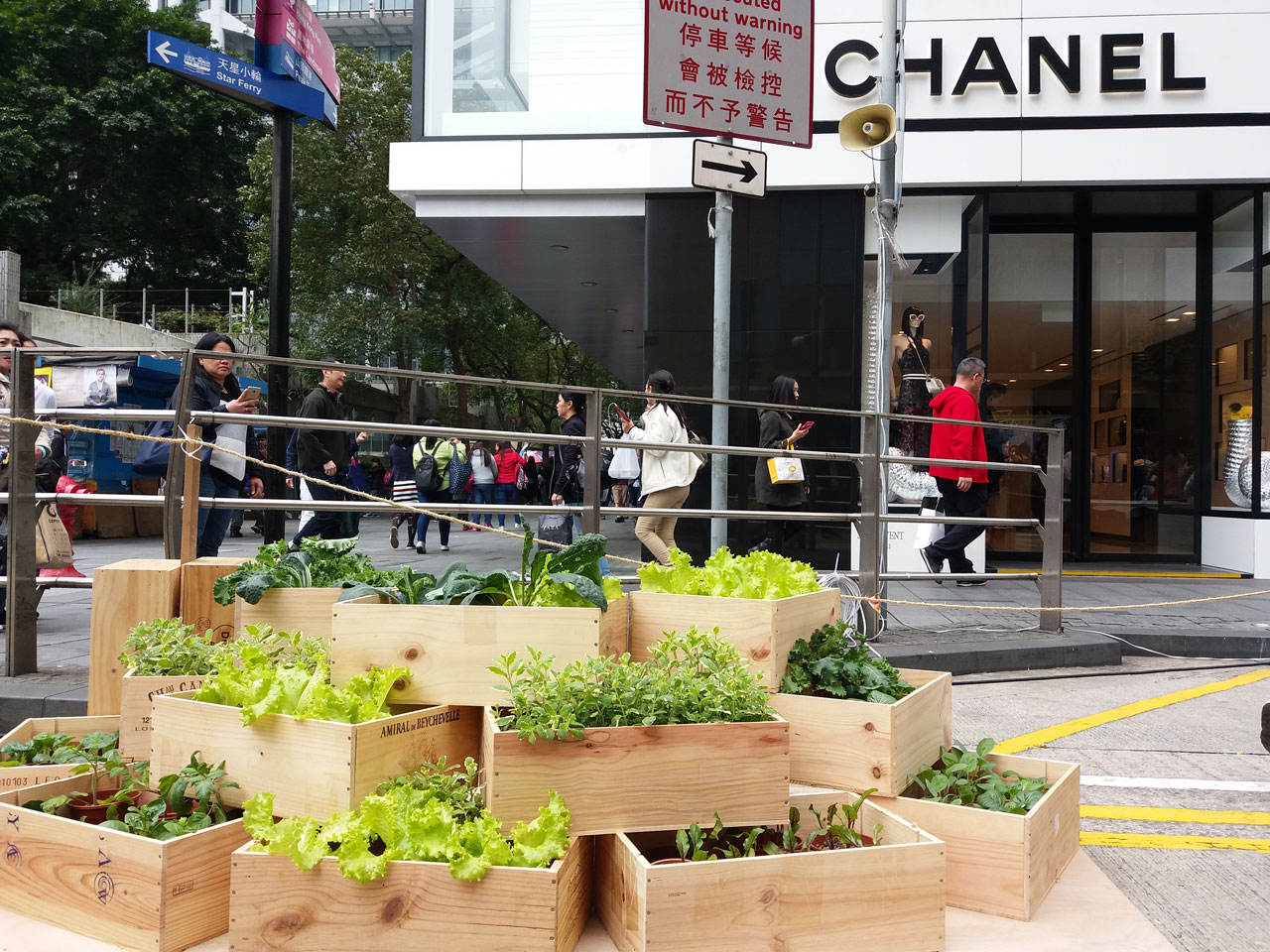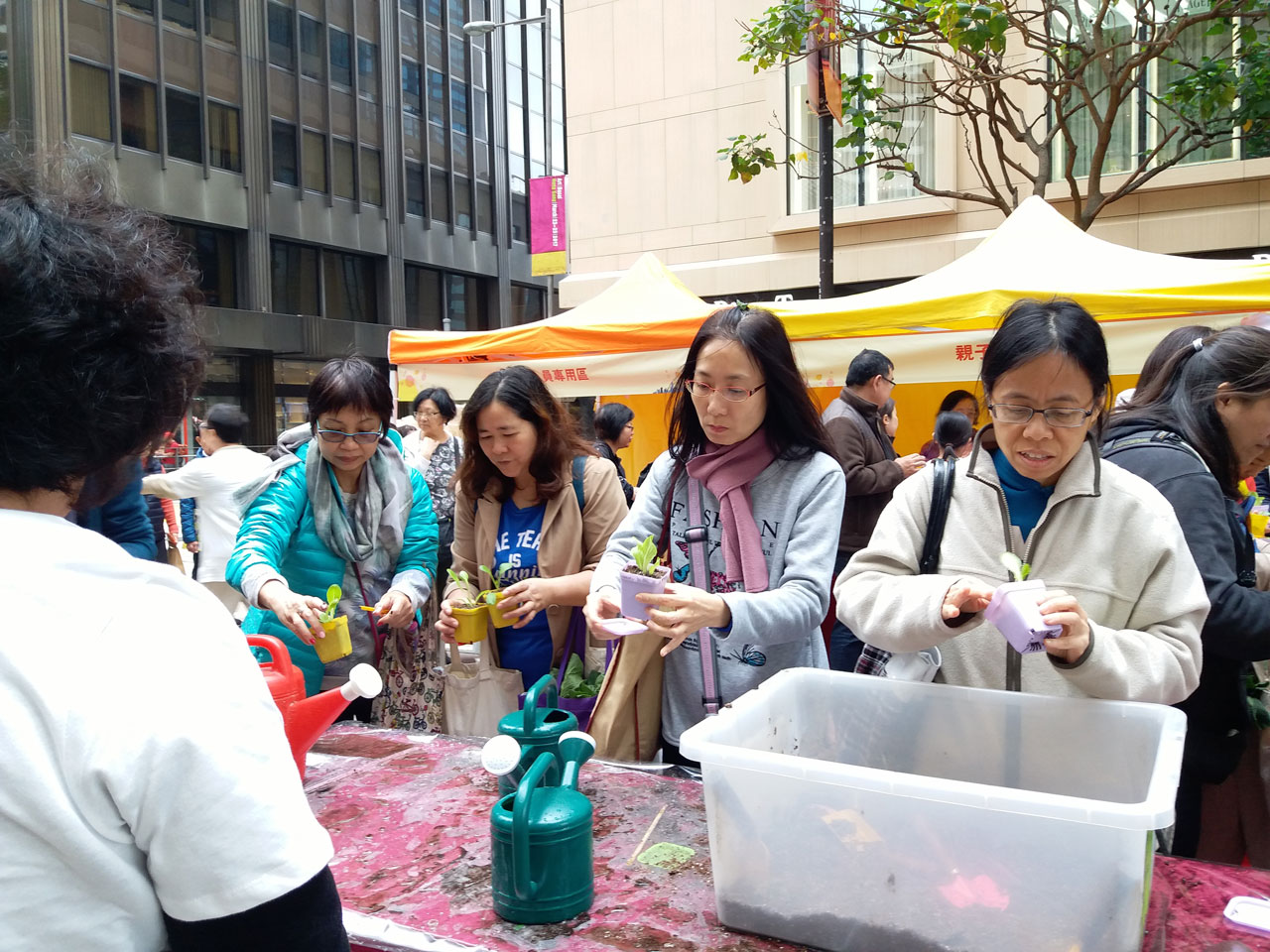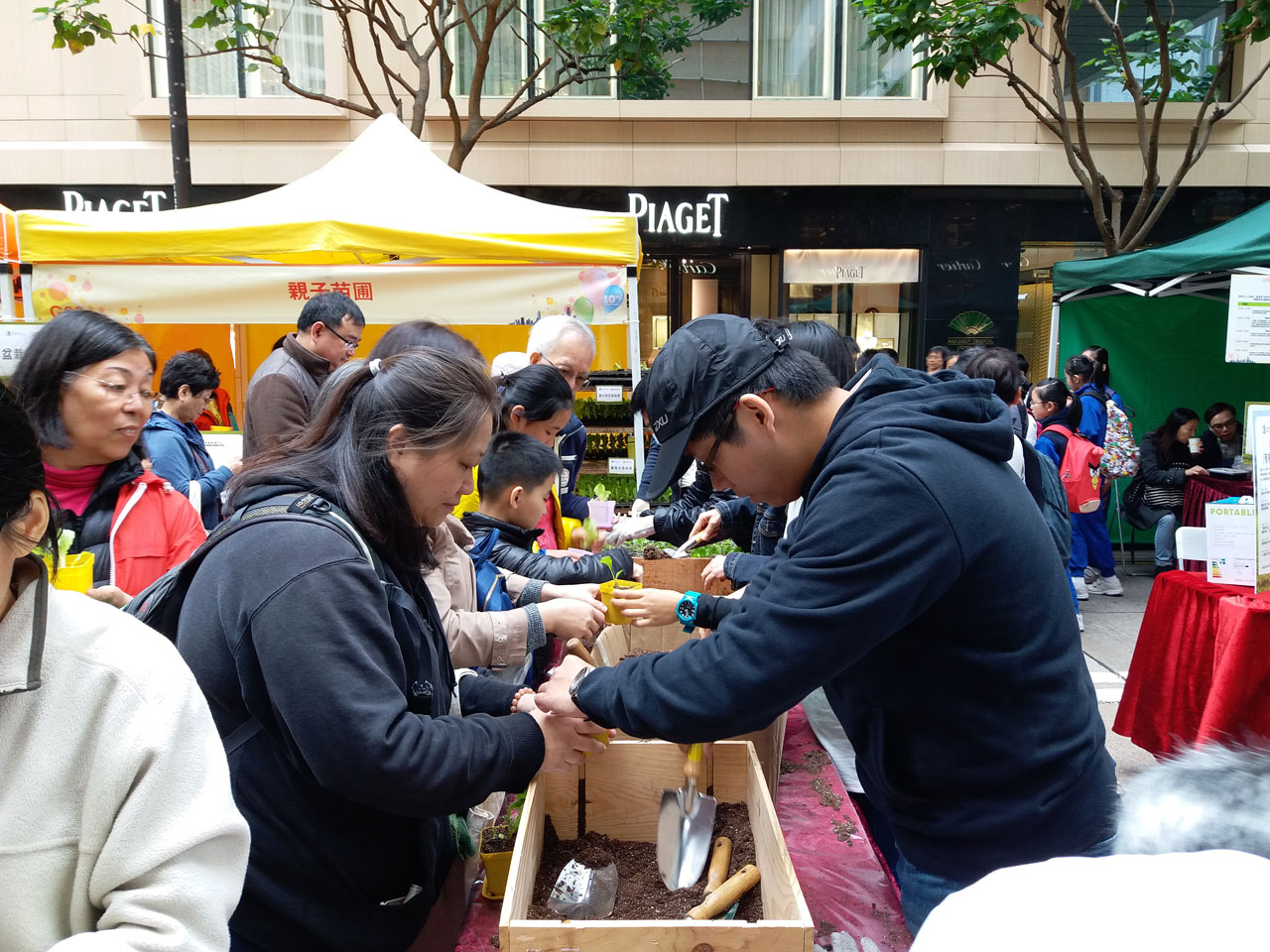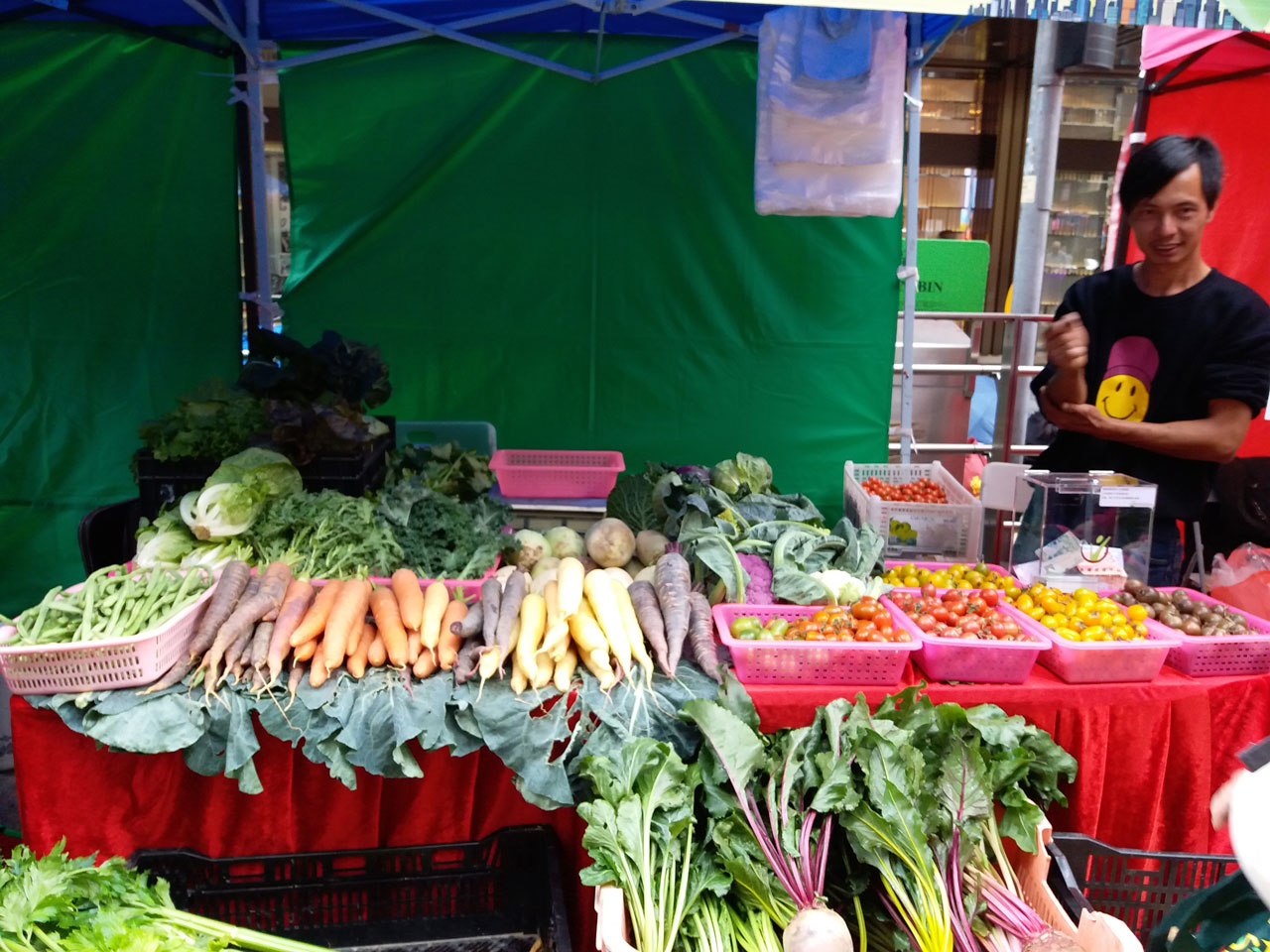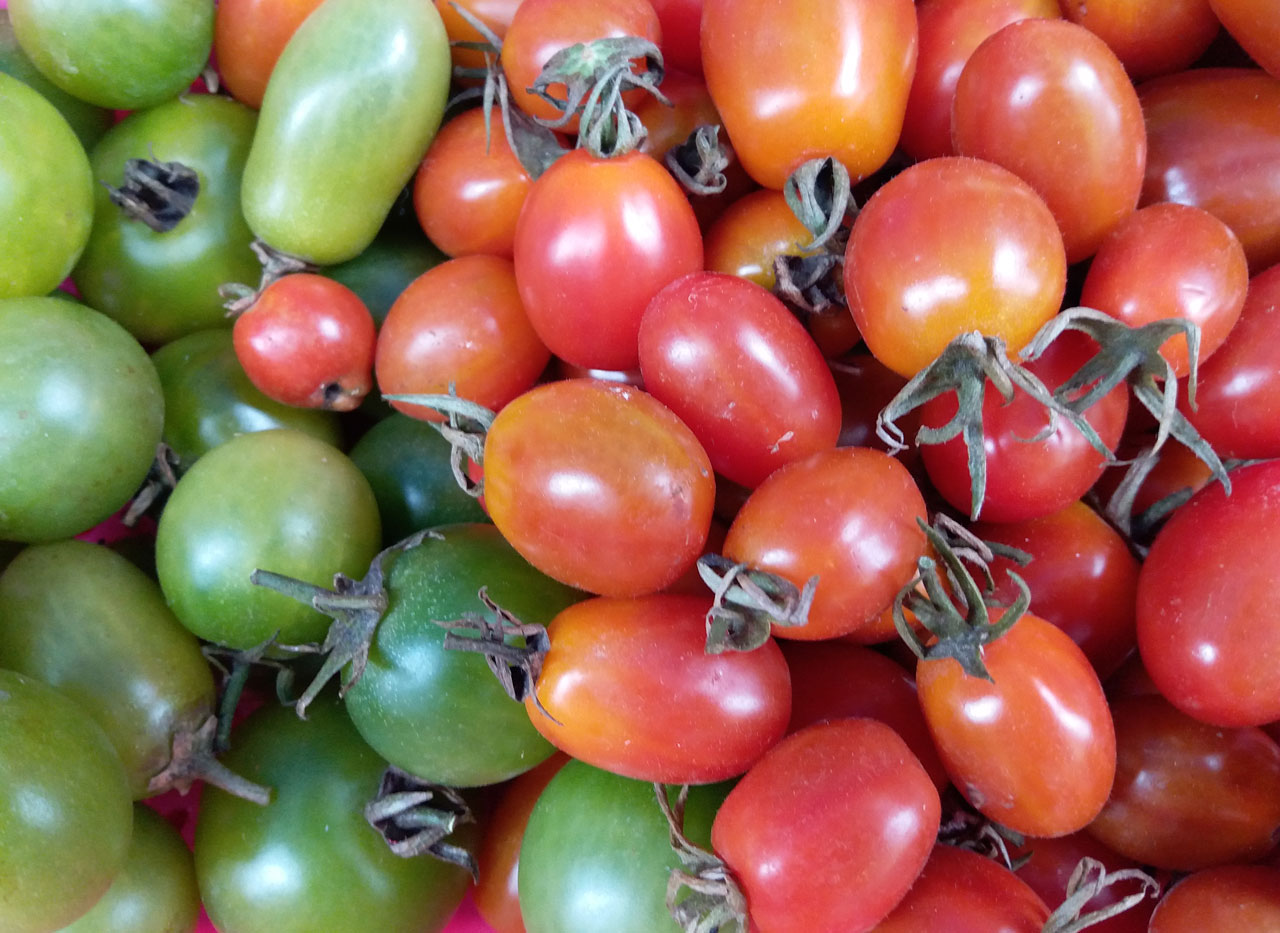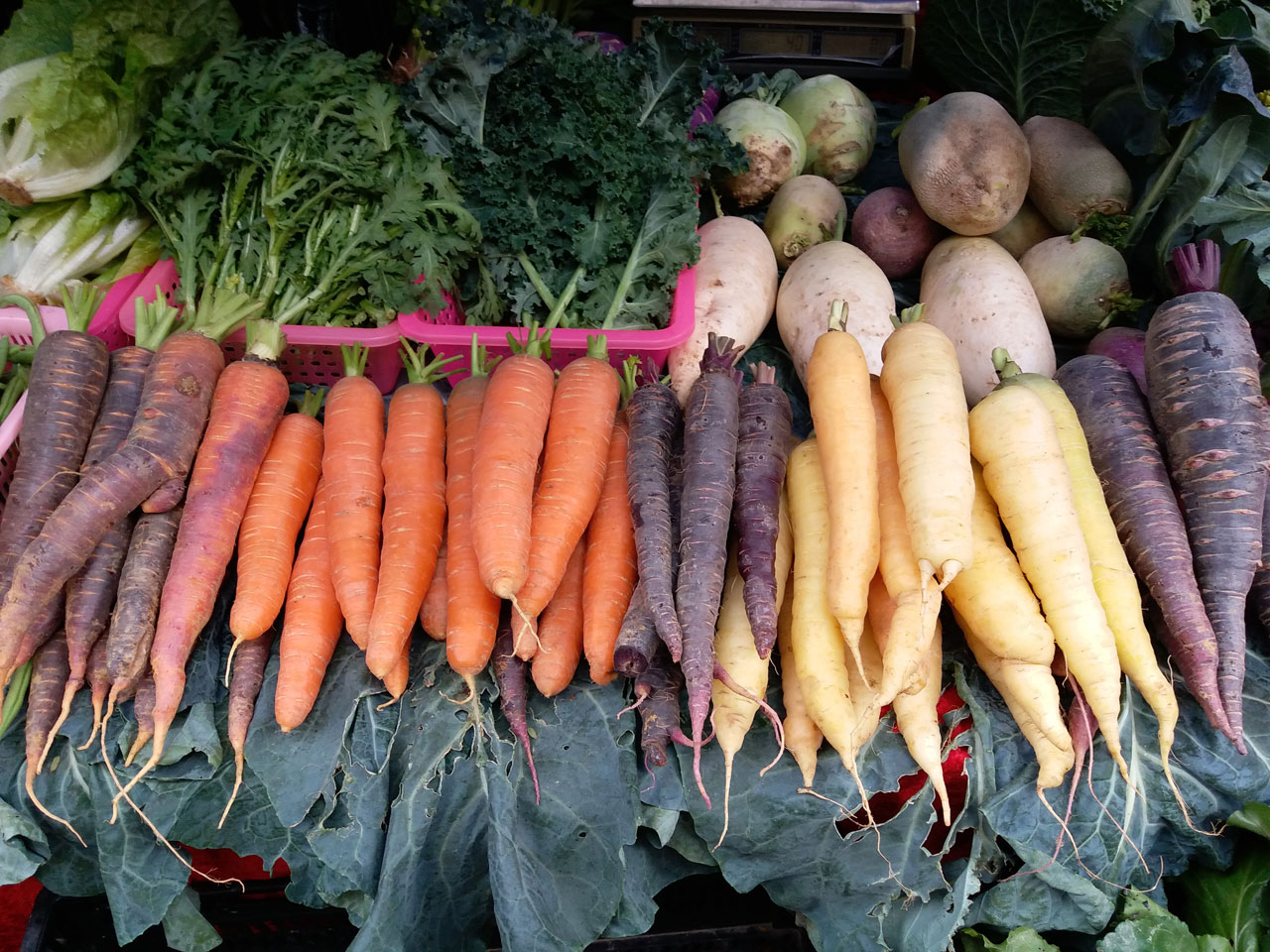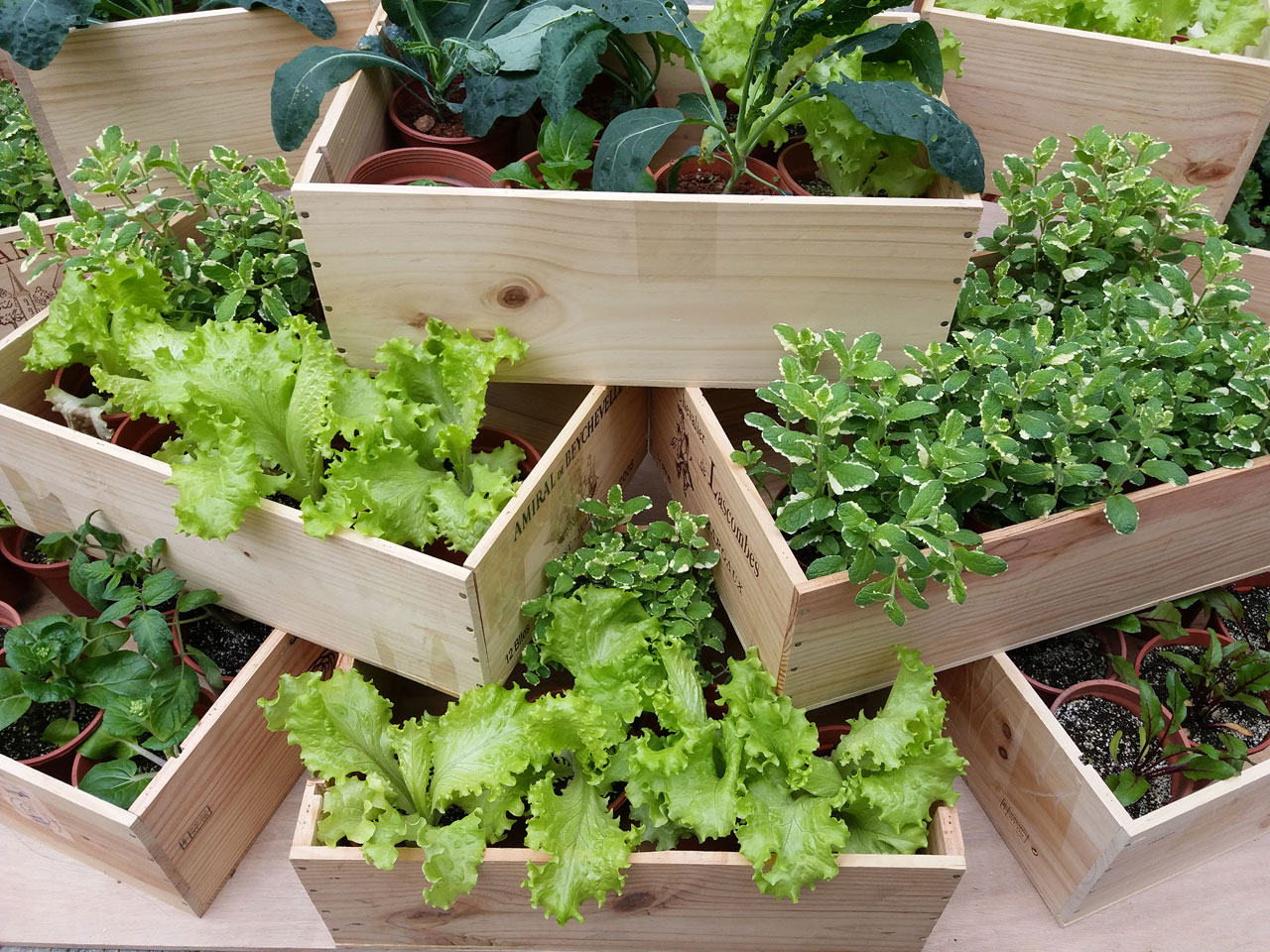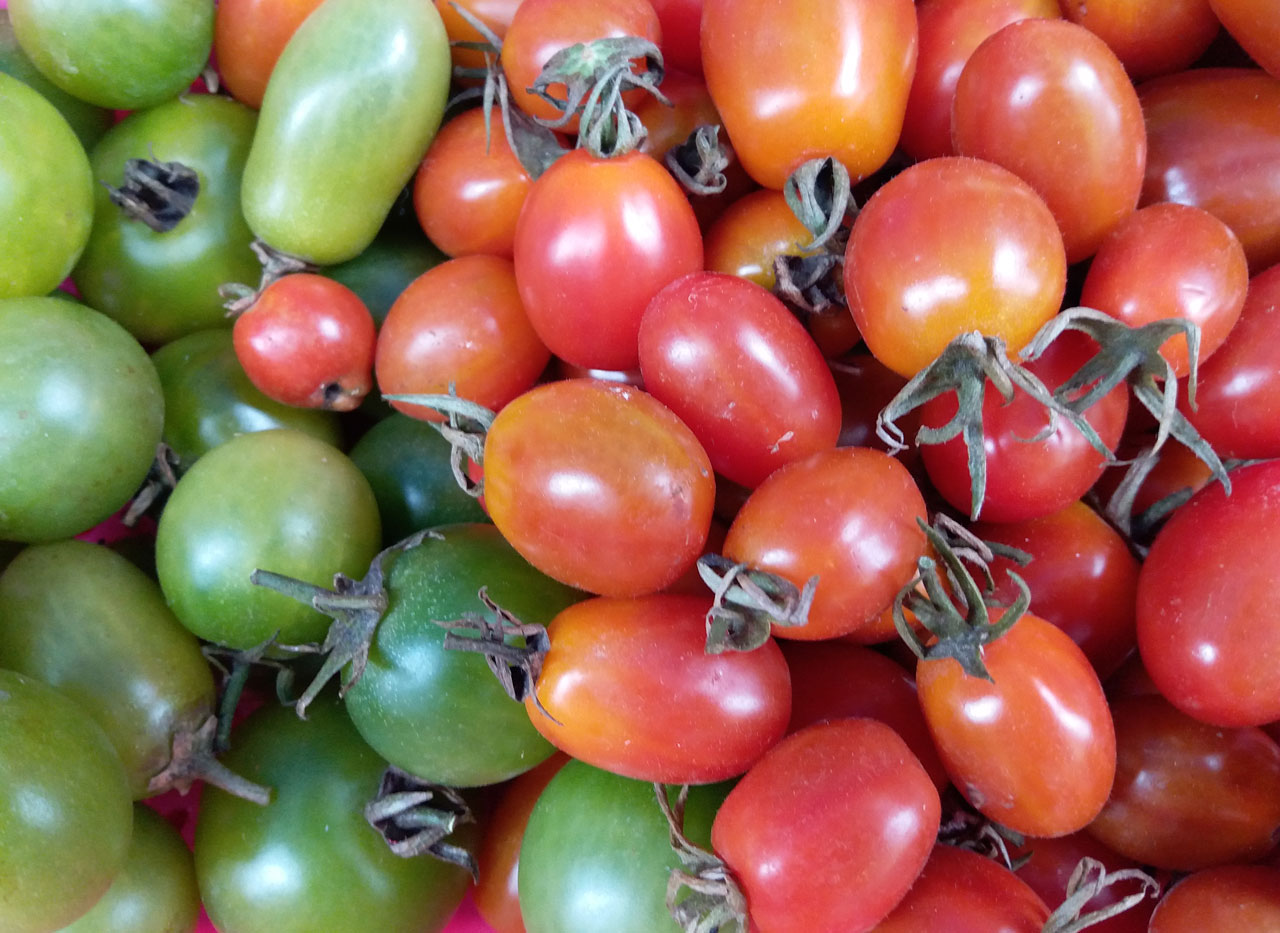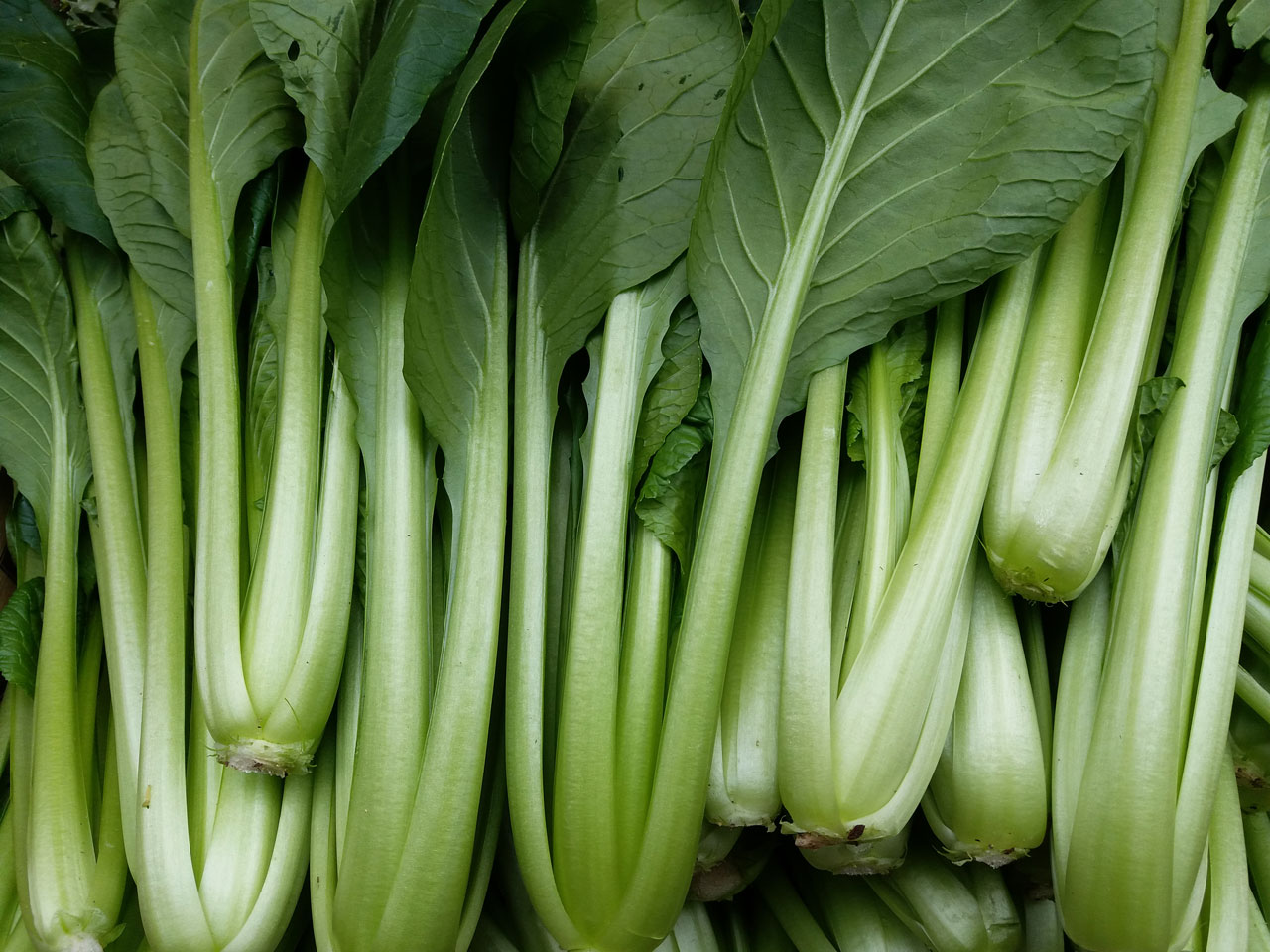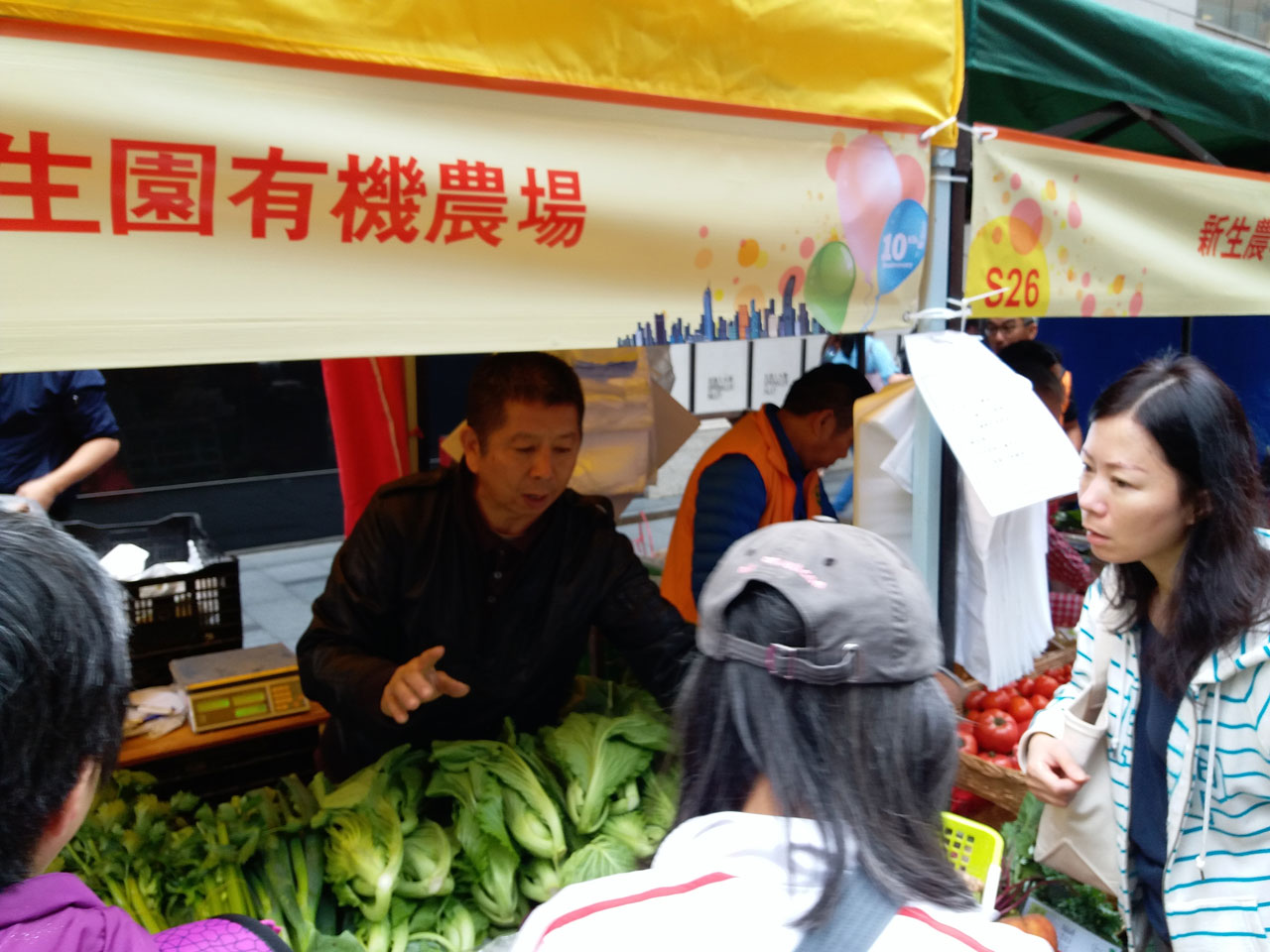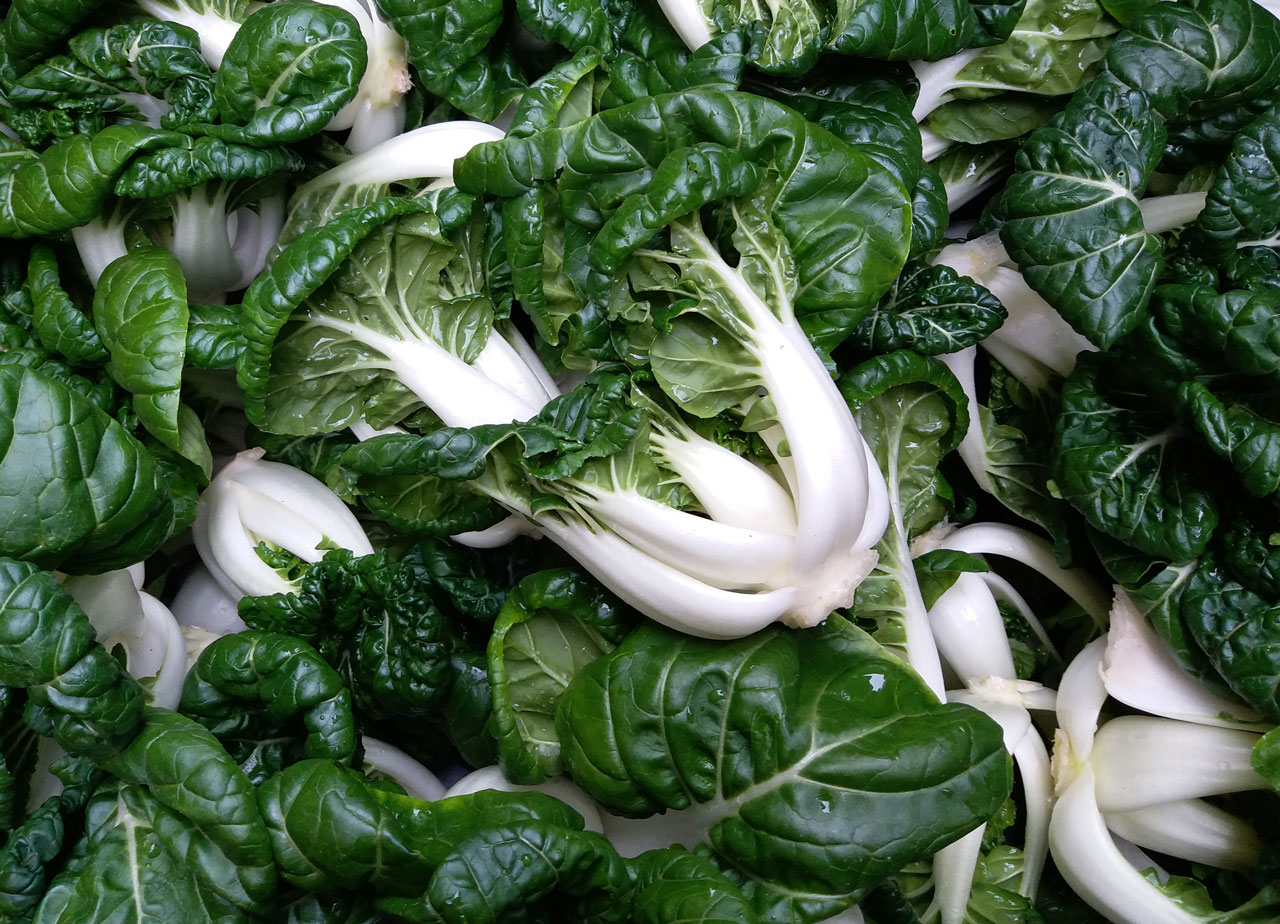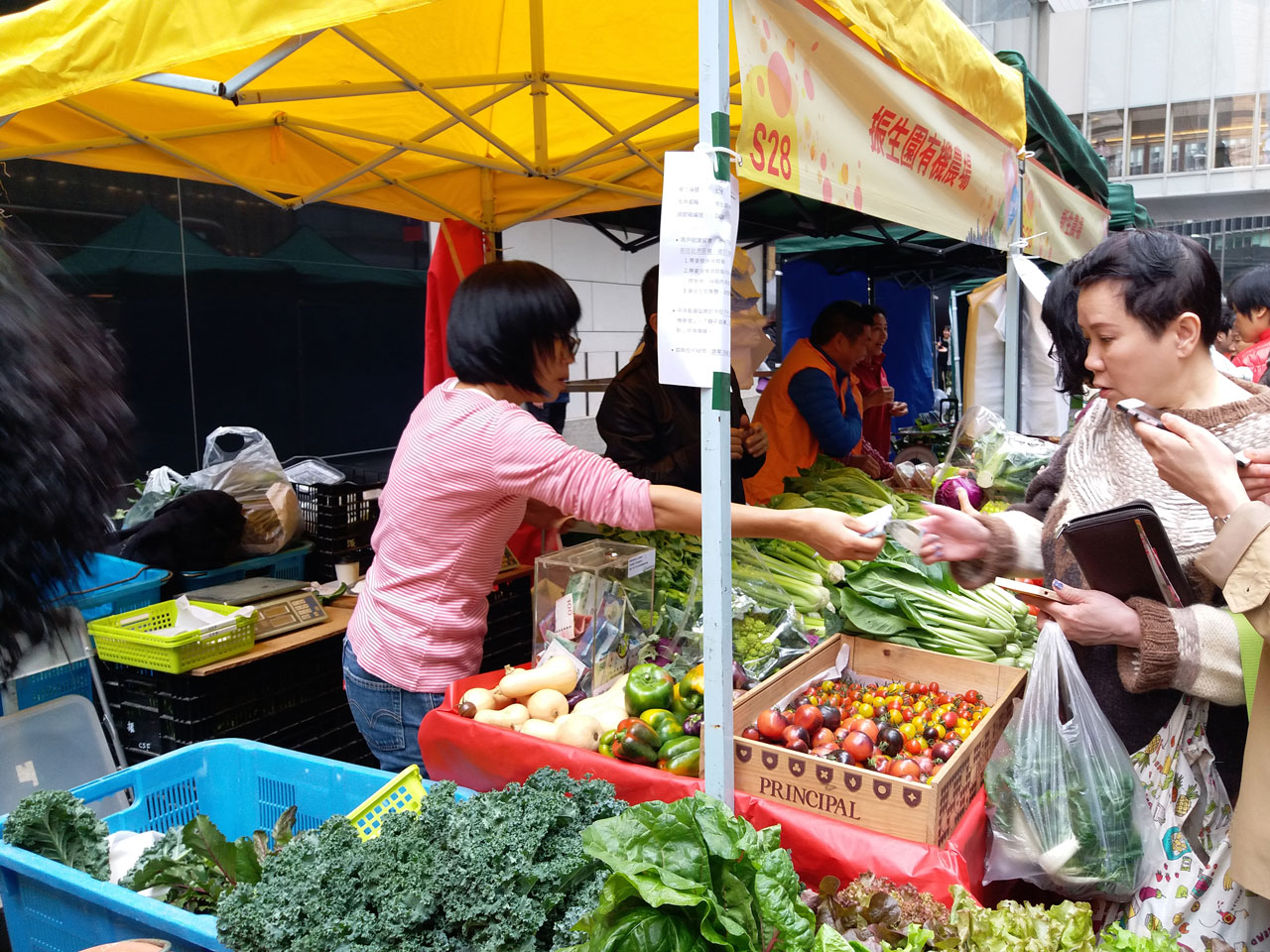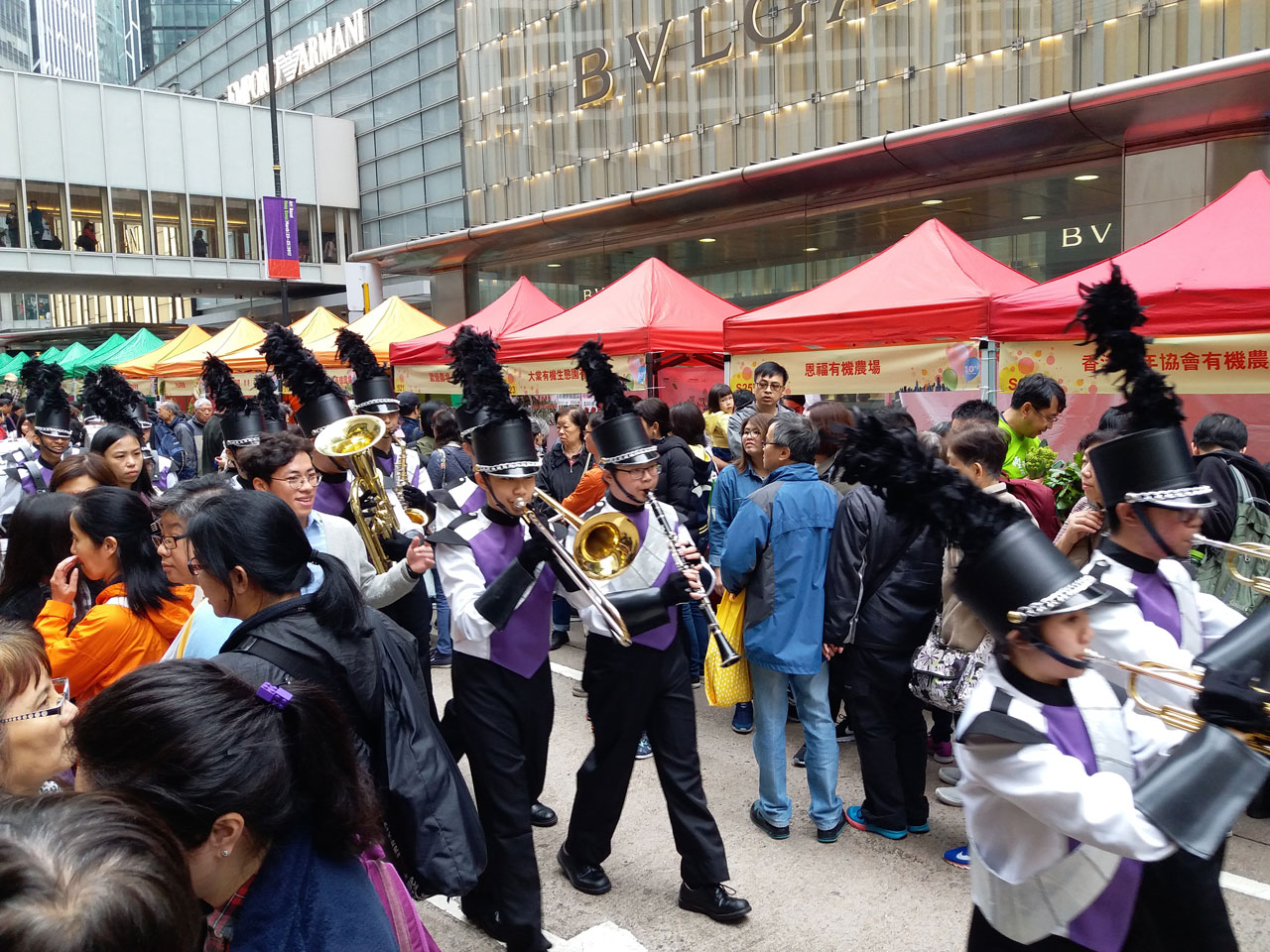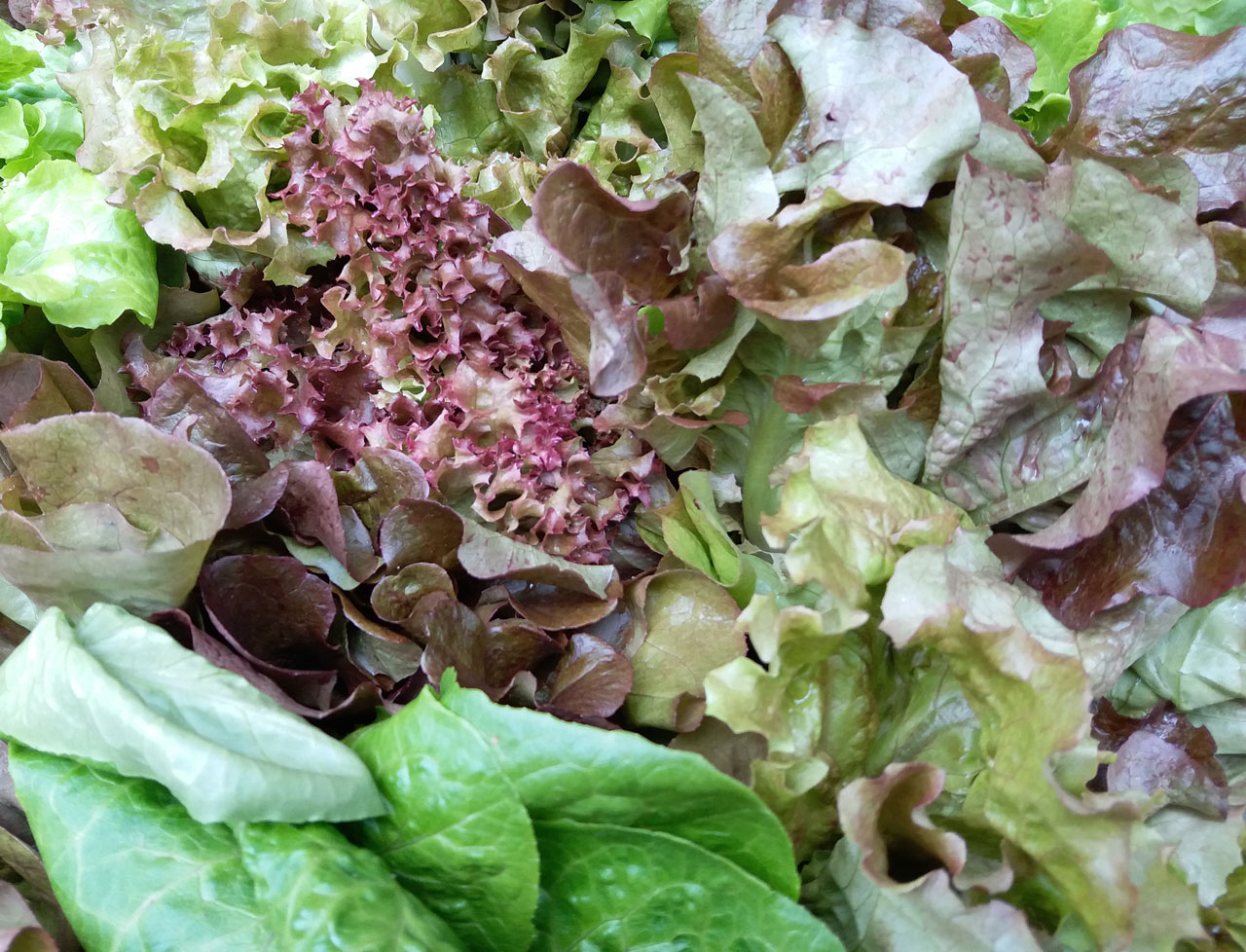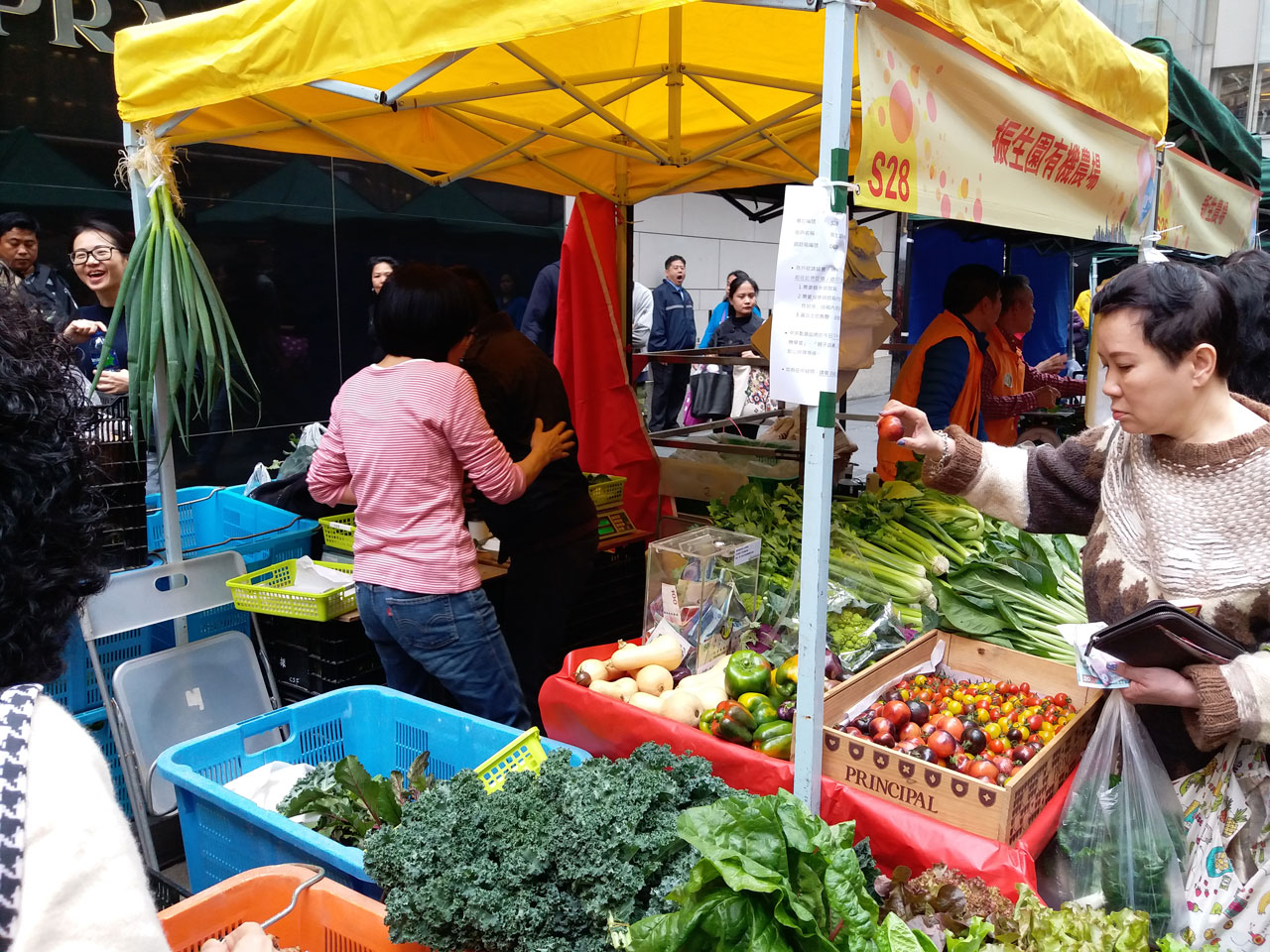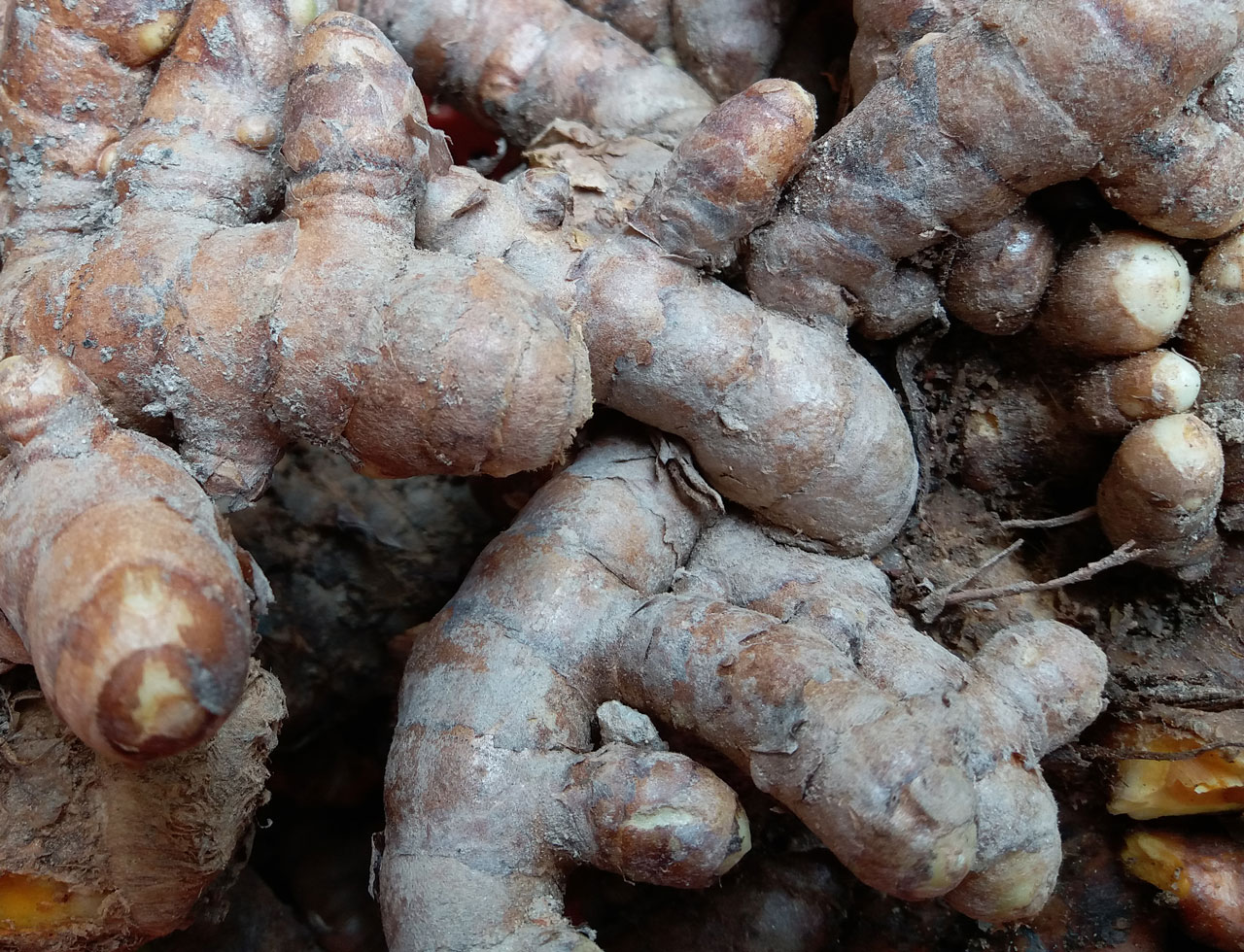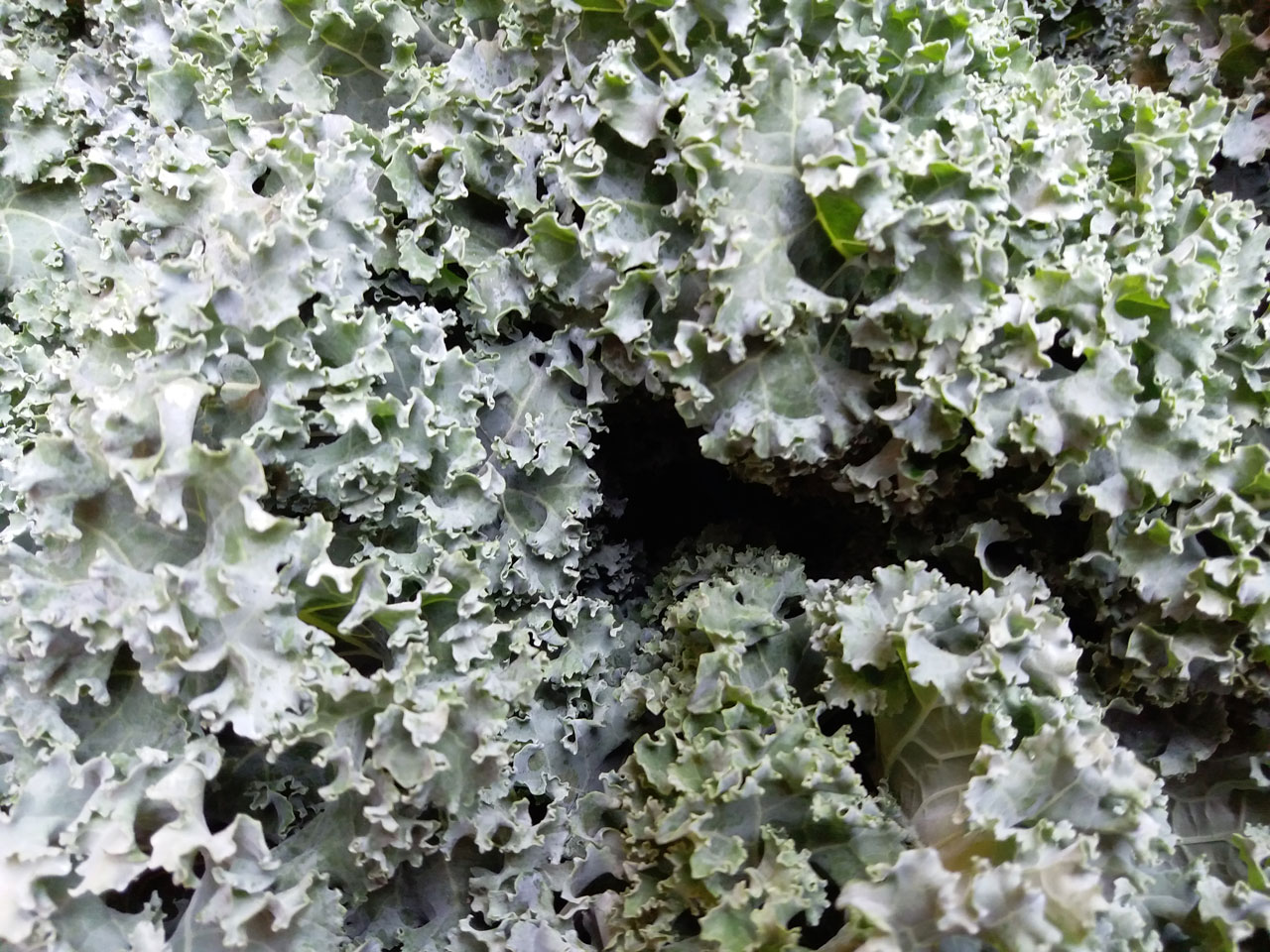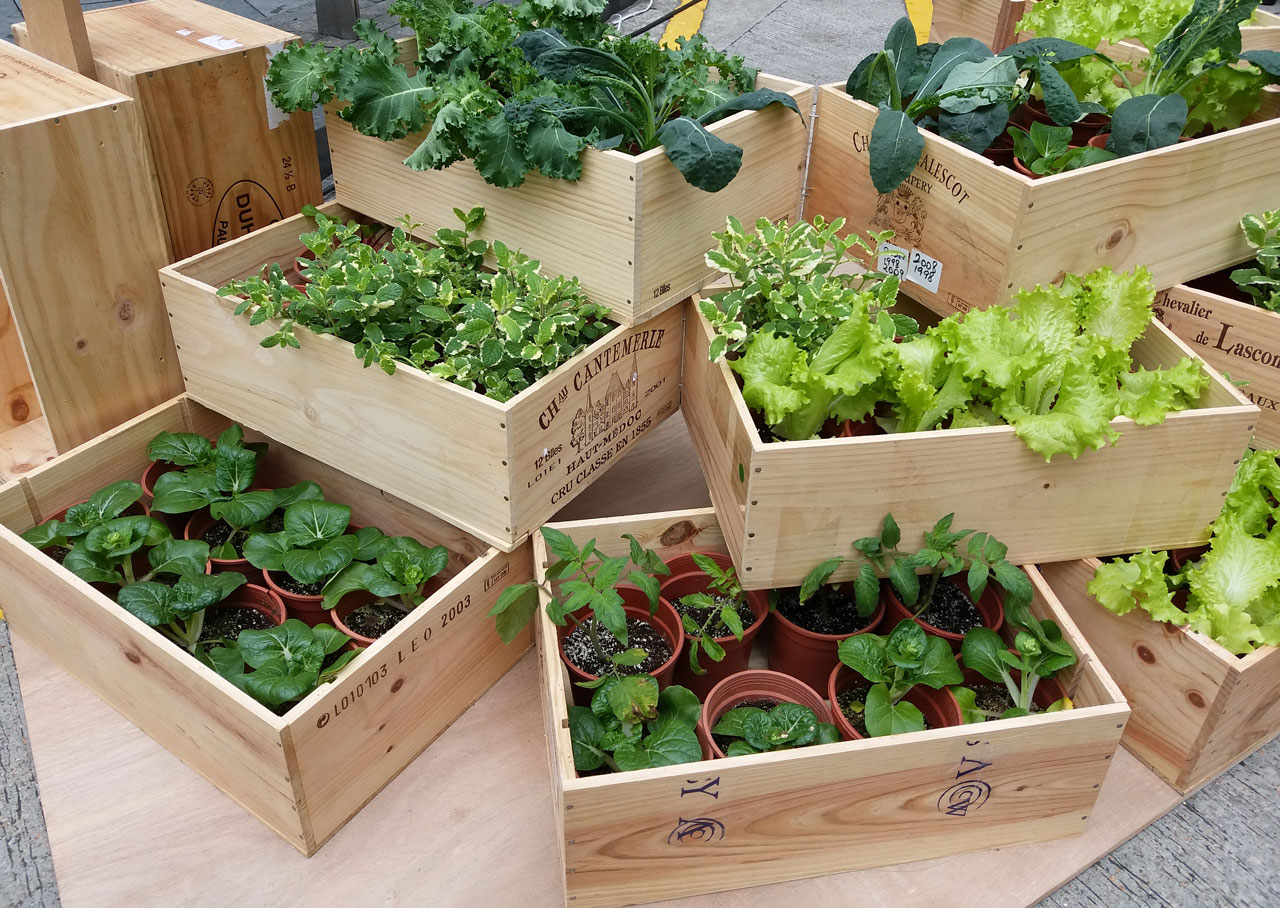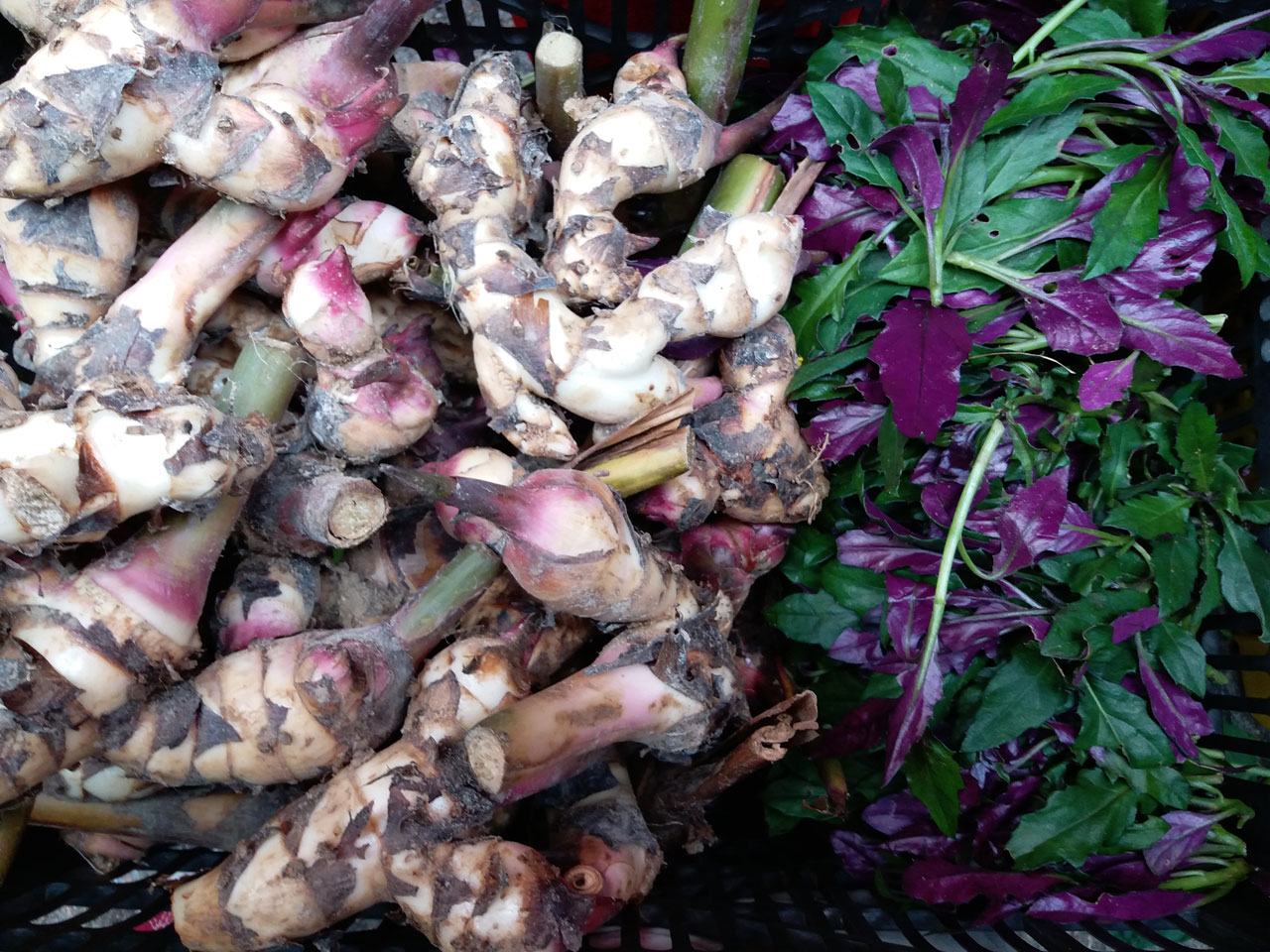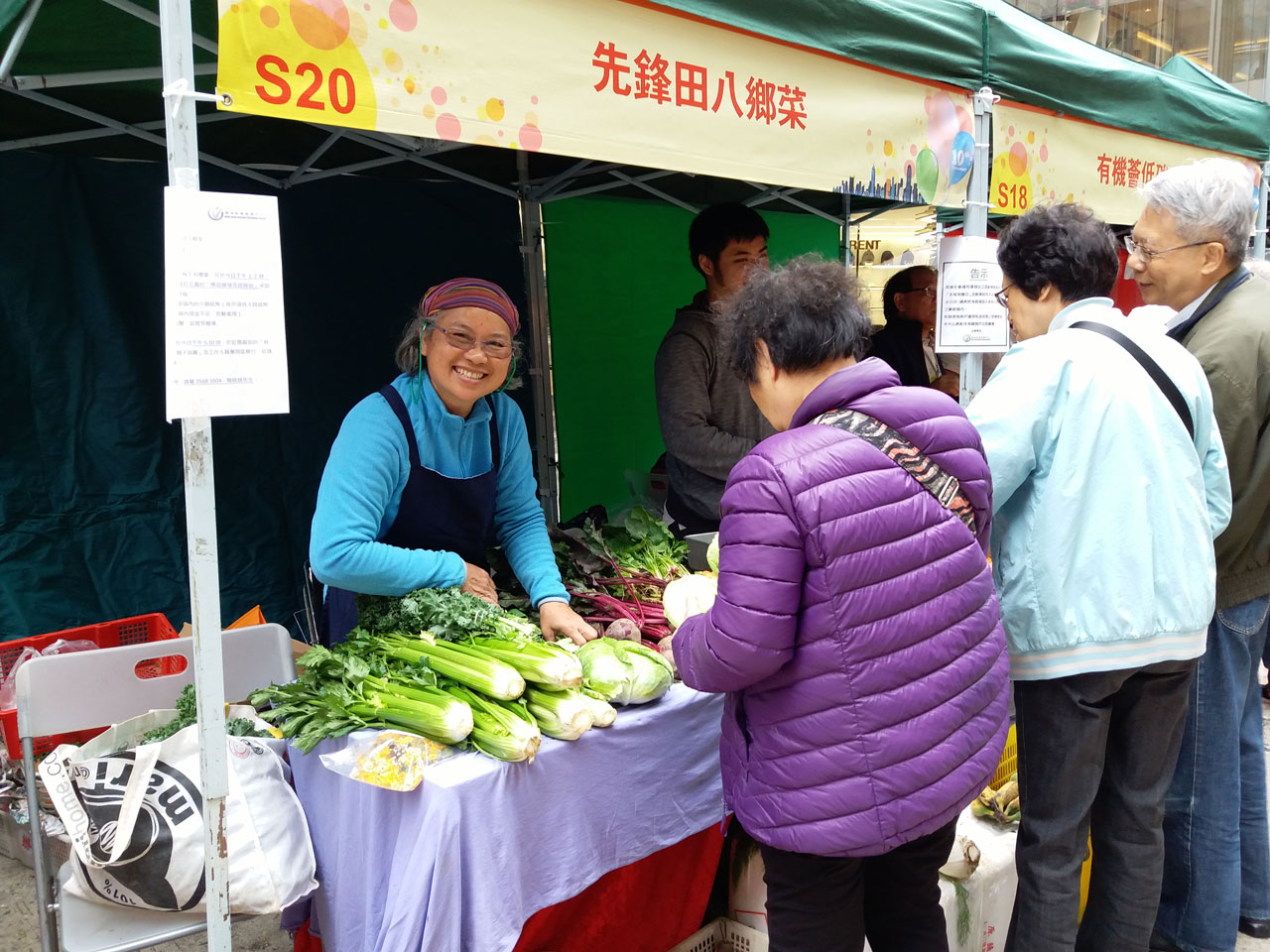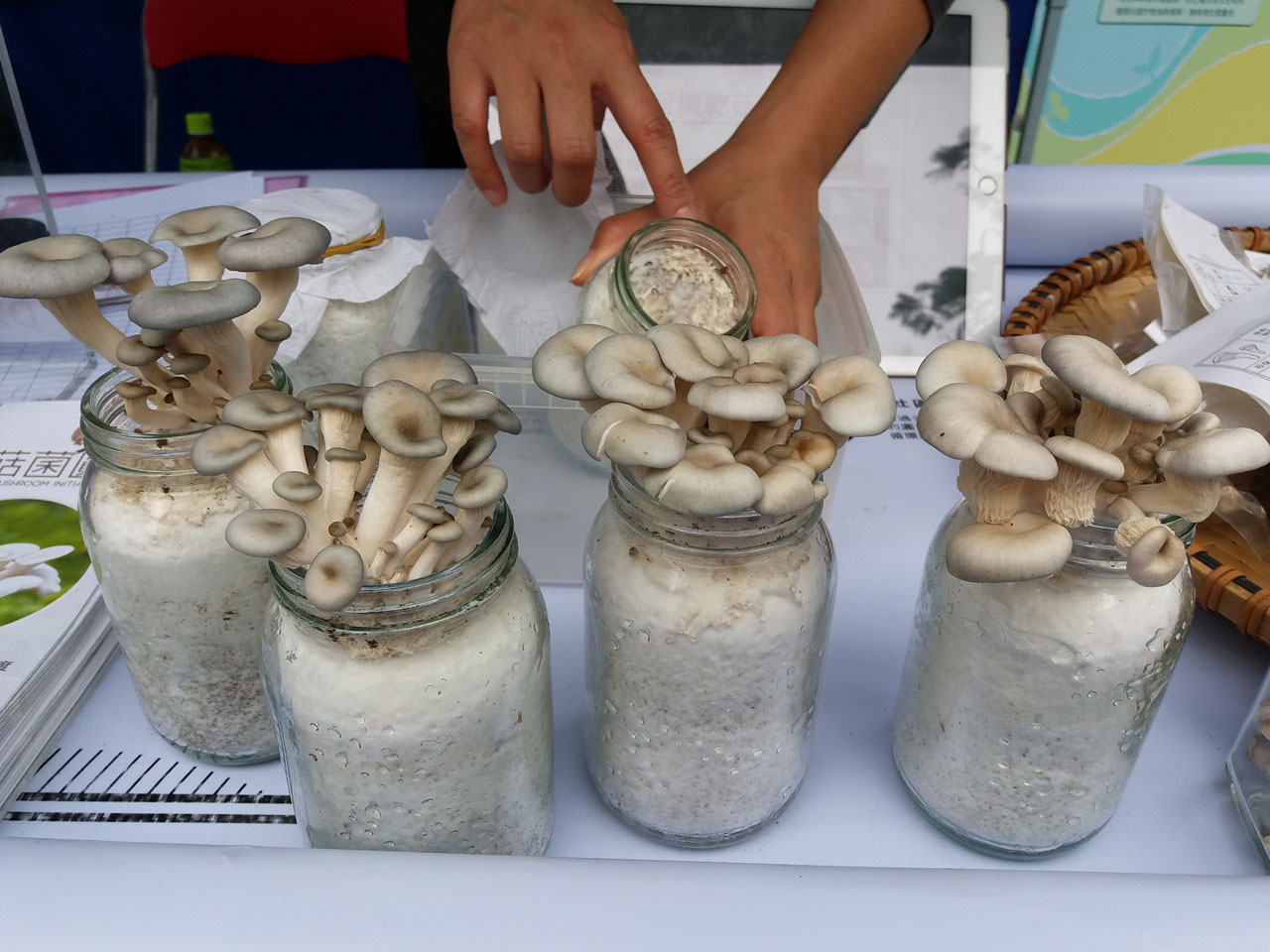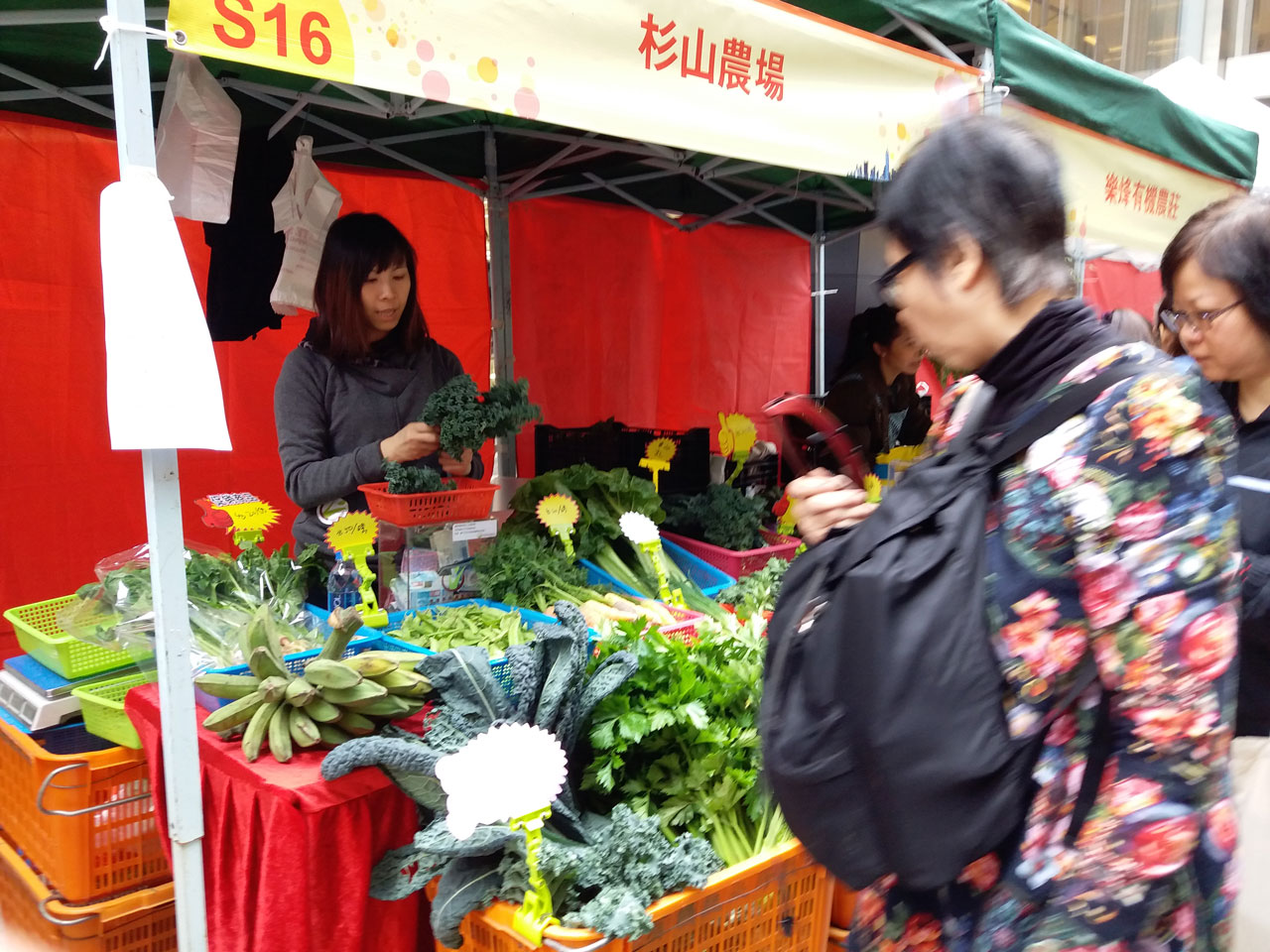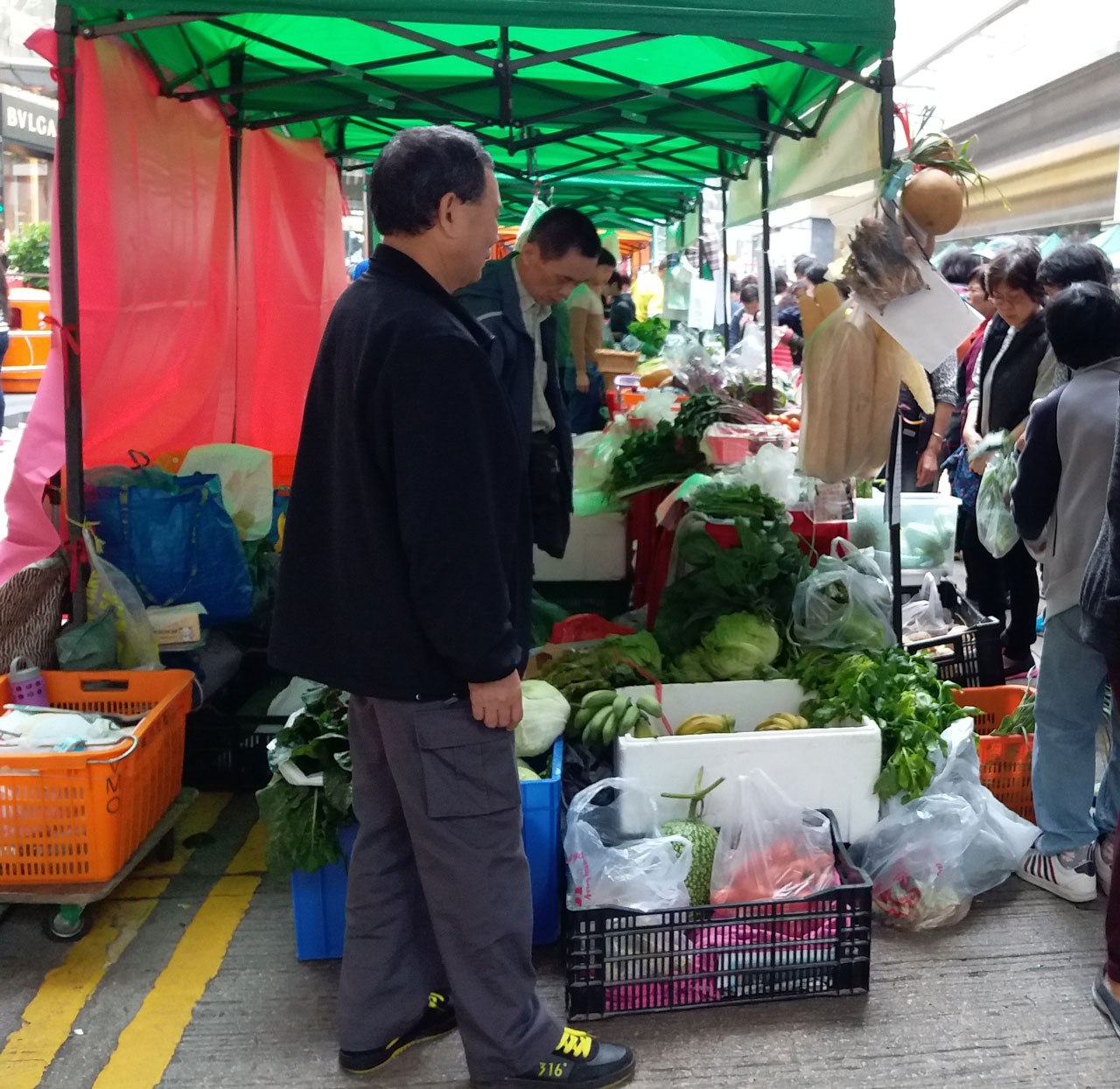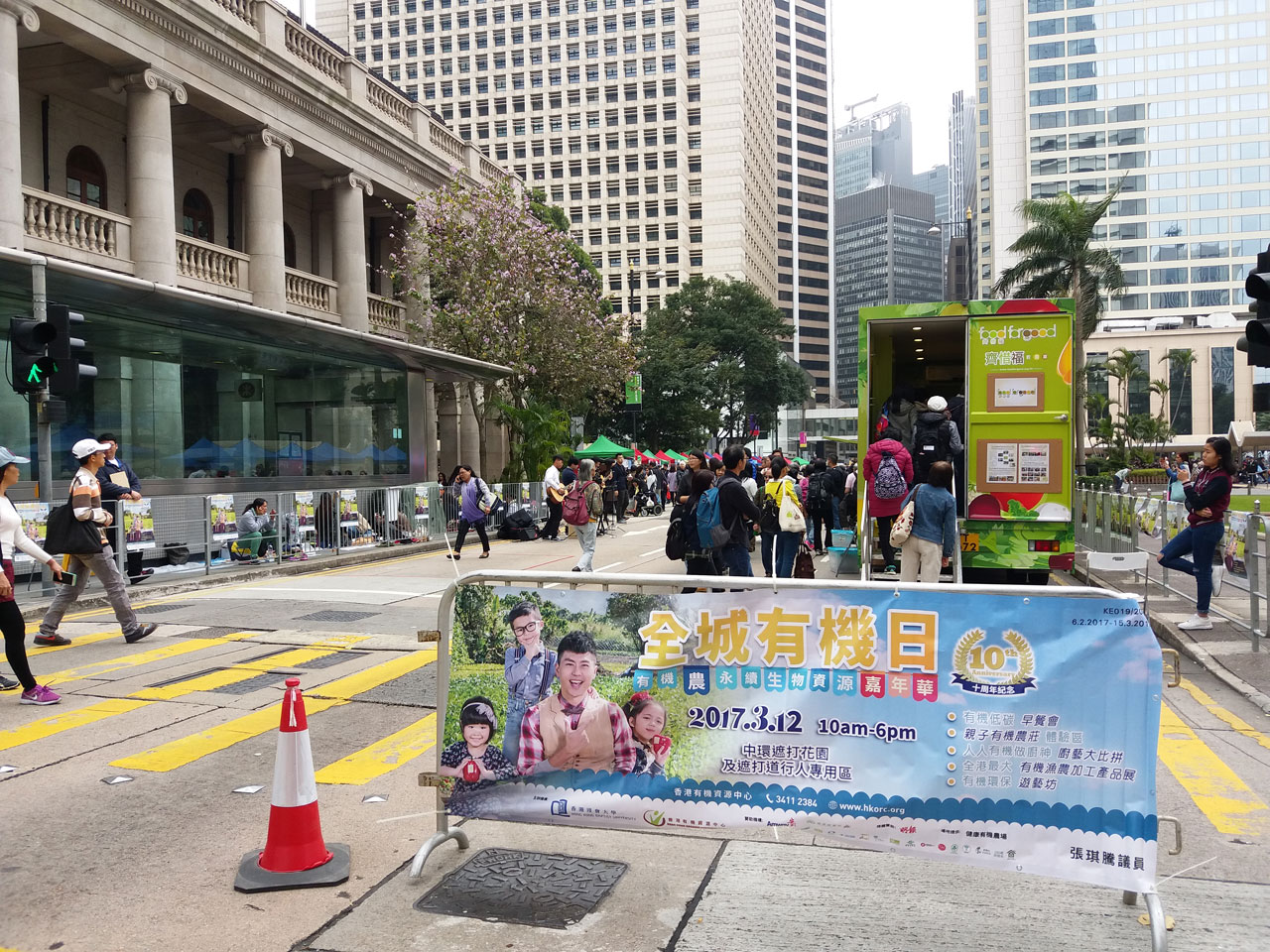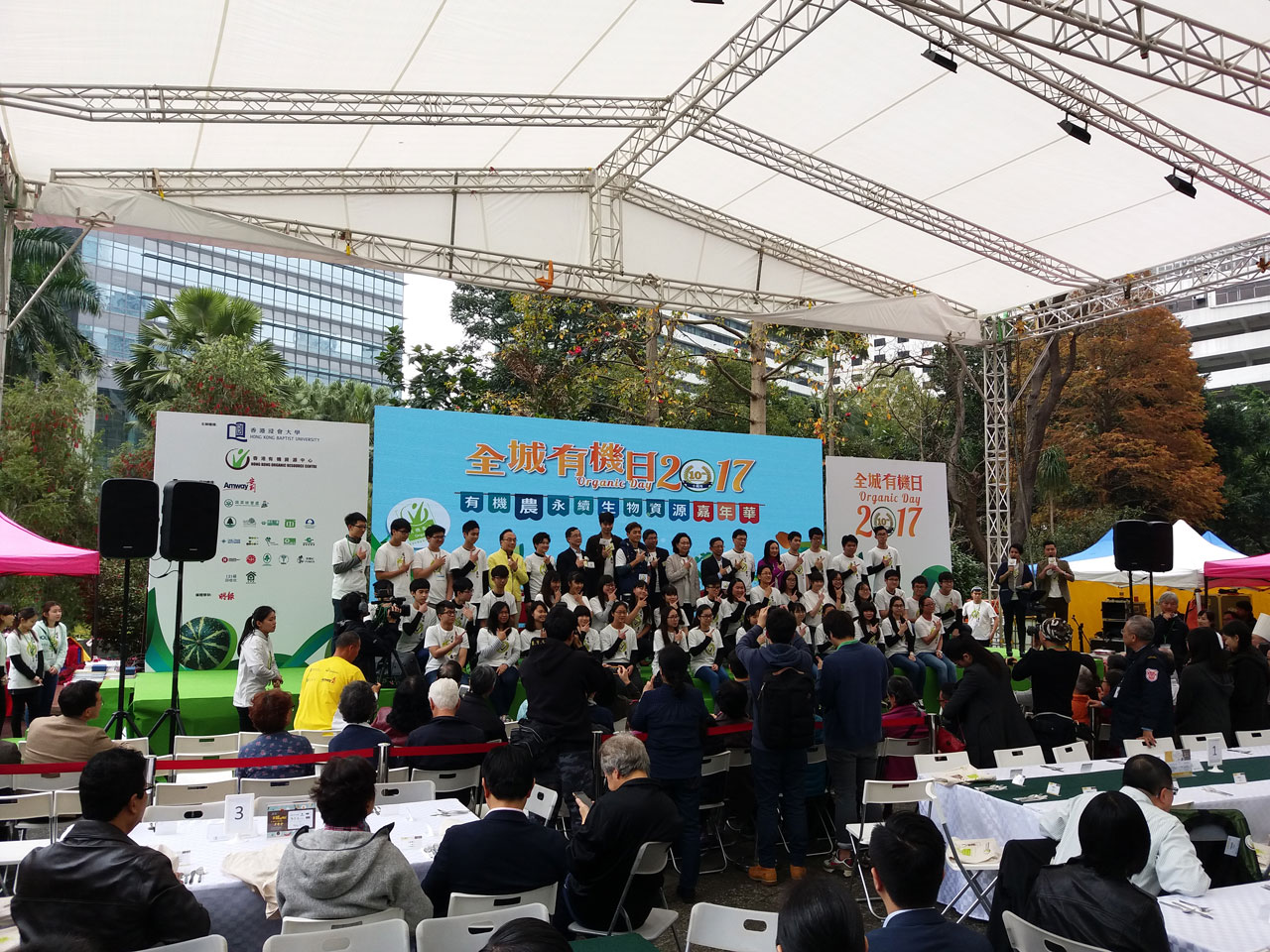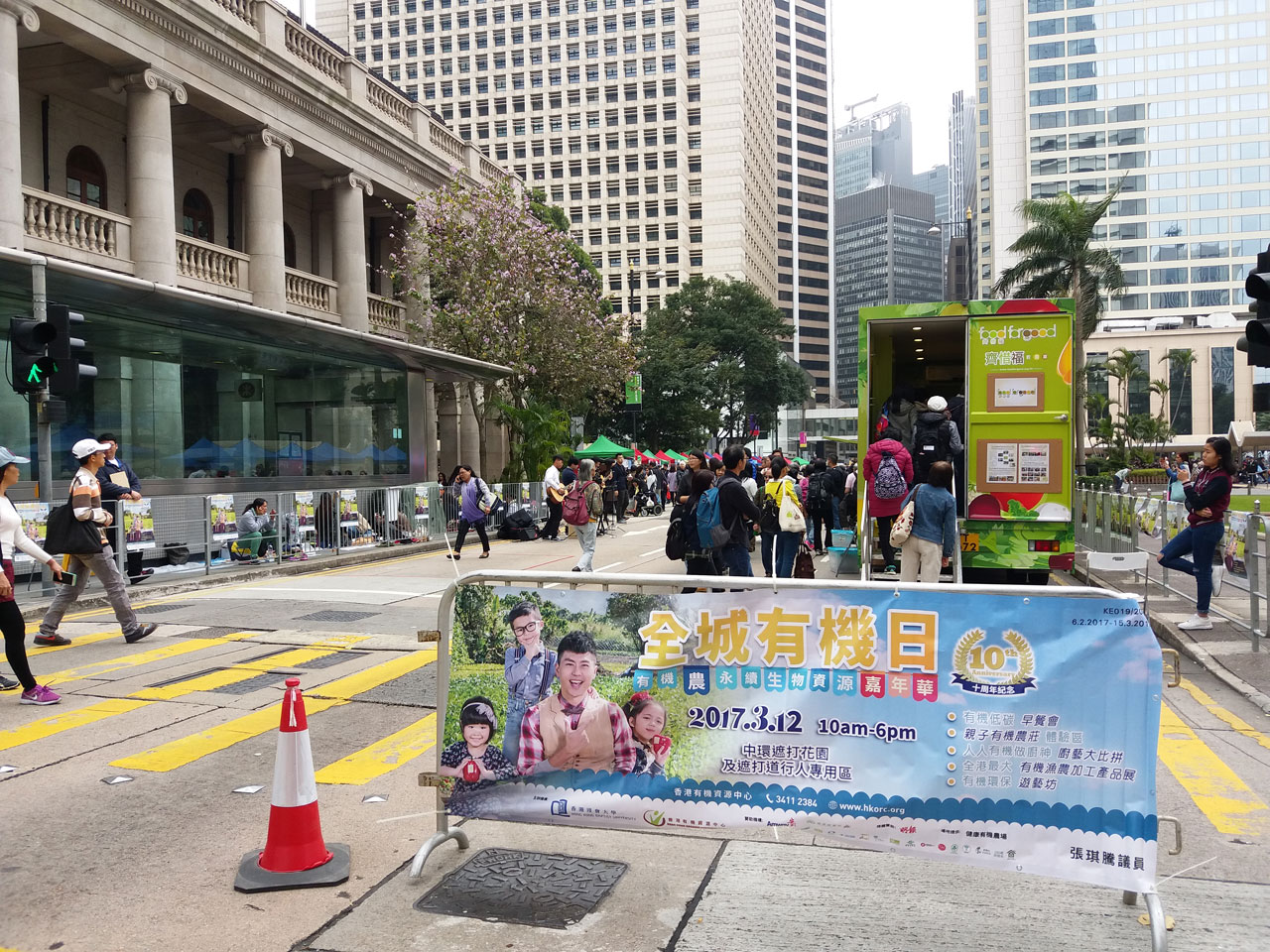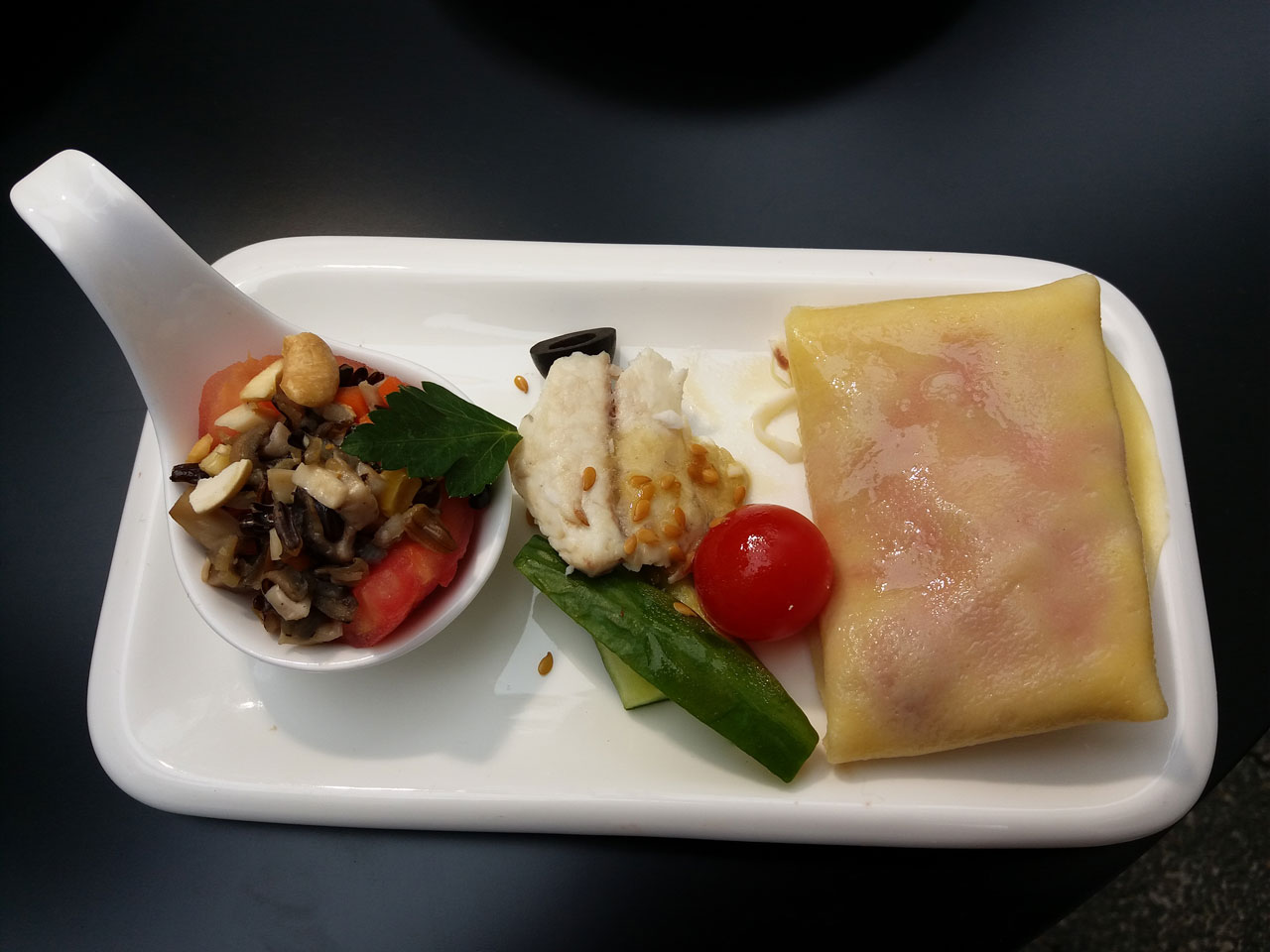 Related: The Star Ferry Organic Farmer's Market is on every Sunday