This week we are aiming for zero.
It is only day two of my pledge to consume no plastic for Zero Waste Week and I have already been challenged by the size of the task I set for myself.
The media is on board with lots of fresh how-to articles like this one from HK Magazine on how to live a zero carbon life in Hong Kong, a bold move in a city famous for celebrating outrageous spending habits.
We know our convenient lifestyle is wasteful and unsustainable, but it is just oh, so comfortable. We continue eating out of disposable single-serving containers, purchasing our drinks in plastic bottles, relying on single-passenger transportation, dressing in the latest style that is designed to become unfashionable in 2 months, buying the latest new gadget even though our current recent favorite still has plenty of life and counting on those wonderful armies of cleaners to quietly pick up the big mess we leave behind after a big night out on the town or a big day out in the countryside. We beat the stinky summer heat by staying indoors, cranking the air-con and switching on any electronic device that will distract us from the polluted reality out there.
Yesterday, I was running late for a meeting and wanting to grab a quick bite but there was nothing available without the plastic wapper. I had remembered to pack my glass bottle, but found only one place to refill it on my way home at the end of a long day. The water and beverage options were only available in plastic and there were a lot of them. My cunning plan to shop for groceries ahead of the challenge did not materialize and I now am faced with the next adventure of finding what I need at the supermarket sans-plastic.
It has surprised me to realize the number of times I have been telling myself — just this once.
There must be an entrepreneur out there who sees the opportunity to start a plastic to cash exchange in Hong Kong and capitalize on street-level collection infrastructure already in place for cardboard and aluminum. Though it's early days, growing awareness is leading to growing demand for products made from recycled materials. In Japan. there is a new machine to convert plastic to oil.
I would love for these discussions to reach the Global Summit on June 11 where thought leaders and change makers will gather to address the issues. Green Drinks will host 3 of the international guests speakers to address Steps towards Zero Waste for Hong Kong. I am pleased as punch to see so many of our HK heartbeat members taking the stage at the summit and participating at the Family Festival over the weekend.
Lots of our members have lots of other stuff going going on, including ongoing fundraising for Nepal, and our new calendar format means more daily updates so we can bring you more fresh events. If I could clone myself, this would be the week so I could catch up with friends at the annual Evolution Asia Yoga Conference on June 11-14 where our yoga members will be teaching classes, leading discussions and selling their pretty things.
Many new social networks are forming around shared interests and I was honored to be invited as a guest speaker for the Green and Sustainability Meetup last evening. Meeting new people who are actively growing food and sharing with others who take a keen interest in sustainability gives me great reason to celebrate and the motivation to keep on keeping on.
What is your approach to zero?
Naturally,


Founder & Publisher
www.heartbeat.com.hk
natural life in the fast lane
Listen to your own heartbeat.
"The most dangerous kind of waste is the waste we do not recognize." Shigeo Shingo
---
Zero Waste Global Summit – June 11
A goal that is ethical, economical, efficient and visionary
The inaugural Zero Waste Global Summit is the anchor event of Hong Kong's first Zero Waste Week, a city-wide thought leadership campaign happening June 7-14 toward a brighter, cleaner future. Around the world, companies, schools, offices, events, cities and countries are setting Zero Waste targets and addressing the problems of overflowing landfills and plastic-filled oceans. Zero Waste means improving design and management and processes to avoid and eliminate vast amounts and toxicity of waste and materials while conserving and recovering resources. Supporters include Hong Kong Cleanup, The Nature Conservancy, Ark Eden, Designing Hong Kong, ESF, Cyberport, Ocean Park Conservation Foundation and others.
ENQUIRIES : Ecozine | Email : nissa@ecozine.com | Tel : +852 2868 5585


QUICK LINK : Zero Waste Week | WEBSITE : ecozine.com
---
Adopt-A-Temple – June 12 at KEE Club
Fundraising Dinner and Talk with Laurence Brahm
Laurence Brahm, founder of the Himalayan Consensus Institute, is leading a restoration project to rebuild damaged buildings and temples in Durbar Square and the adjacent Royal Palace representing the spiritual identity of Nepal. These community gathering places provide a direct link to the cultural heritage and identity of Nepal's people. The revival and reconstruction of the temples will create employment for unemployed crafts artisans and benefit entire families, giving directly to the community a sense of re-empowerment. Join us in protecting our world spiritual heritage. Tickets are HK$1,000 for the fundraiser on Friday, June 12 at KEE Club  (32 Wellington Street, Central, HK) with networking from 7pm followed by a 7:30pm talk and dinner at 8pm.

RSVP : Jeanne Lim | EMAIL :  yogajeanne@gmail.com | TEL :  +852 9038 4443
QUICK LINK : Dinner and Talk at KEE Club with Laurence Brahm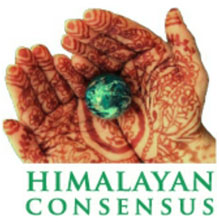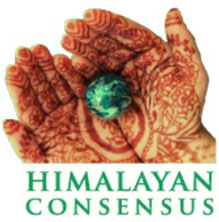 ---
Events this week in Hong Kong
Sponsored events include links. Contact the organizers or request details for unpaid listing.
9 What is Worship? > details
9 Release Tension for Nepal > details
9 Meditation for Beginners > details
9 Guide to Gluten-Free Living > details
9 Kefir Class > details
10 Invest in the New Low-Carbon Economy > details
10 Nepal Through The Lens > details
10 Steps towards Zero Waste for Hong Kong > details
10 Summer Fresh Vegetarian Cooking Class > details
10 Finding Your Way to Feeling Fantastic with Angela Cummins > details
10 The Tao of Quantum Physics > details
10 Family and Self Care with Essential Oils > details
10 Meditation for Kids > details
11-14 Evolution – Asia Yoga Conference > details
11 Zero Waste Week Global Summit > details
11 Raw Vegan Potluck > details
11 Eradicate Slavery From Your Business > details
11 An Evening of Yoga and Food > details
11 How the Body Holds on to Emotions > details
12 Adopt-A-Temple Fundraiser > details
12 Meditation for Kids > details
13 Global Wellness Day > details
13 Peak Night Walk > details
13 Sacred Conscious Loving > details
13 Meat Free Indian Dinner Gathering > details
14 Nepal Family Day Fundraiser > details
14 Community Drum Jam > details
14 Mother Earth Groove > details
15 Creating and Sustaining Positive Habits with Rajesh Ramani > details
15 Introduction to Ho'olokahi Numerology with Tyler Mongan > details
16 – 11 July Green Building Management Course > details
16 The Healthy Hub Lunch at The Ritz > details
16 Corporate Diversity Programs: Pitfalls & Opportunities > details
16 Heal your Life > details
16 Sit Down Comedy > details
Subscribe for fresh weekly updates.
---
Fresh listings on the website directory
Castaways – Charity shop run by volunteers selling clothing, books and household linen > details
Crossroads International – linking those in need with those who can help > details
Second Hand Shop – buying and selling quality second hand products > details
The Oxfam Shop – Second-hand clothing, accessories and fair trade products > details
The Salvation Army – Donate clothes in good condition > details
Best Skill – Quality repairs to extend the life of leather shoes and handbags > details
The Cave – creative workshop – Salvaging quality abandoned goods for reincarnation > details
2nd Chance – Buying and selling second hand furniture and accessories > details
WhoGotStuff – Mobile application promoting sharing over consuming > details
Reborn Living – Collecting, refinishing, re-selling and donating wood furniture > details
*Support HK heartbeat by supporting our business members
Register or recommend a listing — the original guide to everything natural in Hong Kong.
---
Fresh content and connections for conscious everyday choices
Hong Kong's original natural network has connected thousands of individuals, businesses and organizations since we launched in 2001, sharing fresh content and authentic connections for clean, green, healthy living products, services and programs. With everything from acupuncture to zero-waste solutions, our members have everything you're looking for — even when you're not sure what you're looking for — chemical-free health and beauty, lifestyle services, whole food, sustainable fashion, eco-style, green gadgets and more ... naturally.
Photo by Kinzie