Enjoy fresh organic fruits and vegetables.
Meet our local growers, grocers and green groups.
DATE : Sunday 5 May
TIME : 10am-6pm
PRICE : Free
PLACE : Chater Road, Central
ORGANIZER : Hong Kong Organic Resource Centre
TEL : +852 3411 2384
EMAIL : hkorc@hkbu.edu.hk
WEBSITE : hkorc.org
The 11th annual city organic day is for the whole family with more than 100 exhibition stalls promoting or selling local organic produce and workshops to learn together.
– Organic Agriculture processing product exhibition
– Student Organic Garden
– Organic Environment Workshop
– Organic Agriculture Exhibition Area
Through the promotion of organic agriculture and fisheries, we raise public interest about environmental ecology, encouraging everyone to cherish the animals, plants and micro-organisms that have always supported human life so that the living resources of the earth can live and our society will achieve sustainable development.
---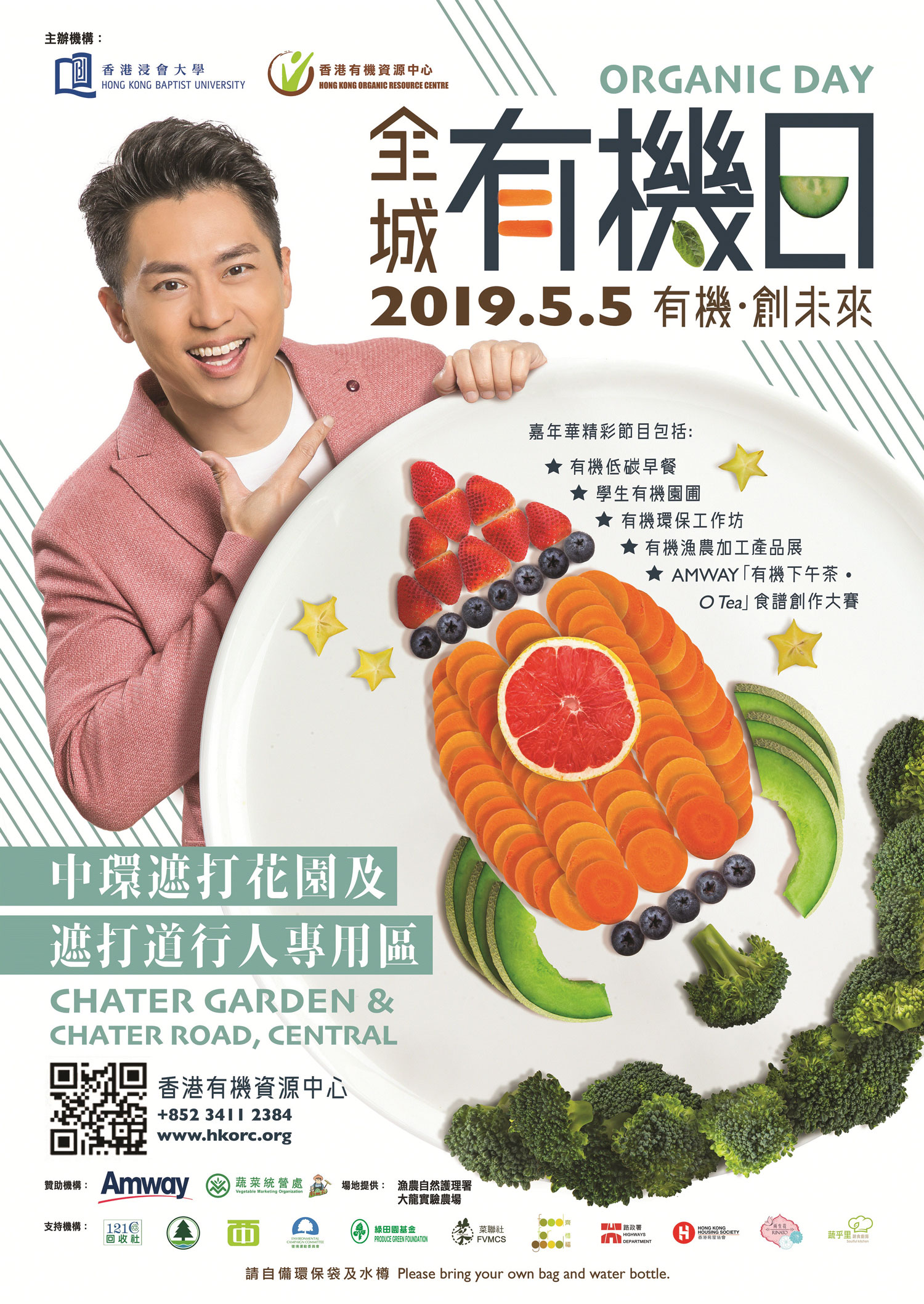 POSTED : 14-Apr-19