Explore the masks we wear, bring them into our awareness and feel free to make new choices, if we wish.
Behind the Mask
A Psychodrama Workshop with Julie Lacy
DATE : Wednesday-Thursday 25-26 May 2016
TIME : 7-10pm
PLACE: 5/F Lan Kwai House, 5 Lan Kwai Fong, Central
PRICE: HK$995
ORGANIZER : Veronica Needa
BOOKING & ENQUIRIES : catts@internode.on.net 
Join Julie Lacy for two evenings of psychodrama where the masks we wear are explored. We bring them into our awareness so that we are free to make new choices, if we wish. A deck of cards with pictures of Indonesian masks created by psychodrama practitioner, Mario Cossa, will be used as the creative entry to the work. Participants always have choice and may choose to not engage in action, but rather be witness to others' mask stories as a means to reflect on their own.
This workshop will be a small group in a small space, kindly hosted by Stingo Chan. The program is suitable for people who have no experience of psychodrama as well as those who have already enjoyed this unique process.
Psychodrama is an experiential modality originated in the 1920's and is practiced on all continents in clinical, educational, community and business settings. It involves creative action techniques where a participant is skilfully guided by a psychodrama director to enact their story and by choosing group members to play significant roles; they may develop insight, raised consciousness, and increased capacity for spontaneity.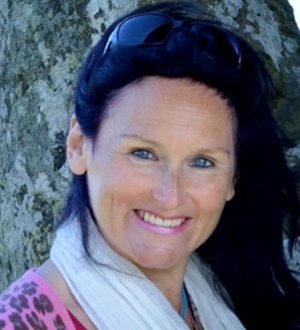 Julie Lacy is a psychodrama psychotherapist, educator, and writer, with a performance arts background. Spanning 25 years, her work settings have included prisons, hospitals, schools, universities, theatres, television, and government and non-government agencies in the arts and health sectors.
Registered Psychodrama Psychotherapist – British Psychodrama Association & UK Council for Psychotherapy
Full Member – Australian Writers' Guild