In the time it takes to read this article, 21,400 plastic bottles of water will have been sold around the world.
Find out how you can be the change …
A new study at the State University of New York found that more than 90% of branded bottled water contains tiny pieces of plastic.
The World Health Organisation (WHO) is launching a plastic health review after nearly every branded bottle of water tested in the largest investigation of its kind contained tiny particles of the material. Scientists who carried out the examination of more that 250 bottles from nine countries said their analysis found plastic 'in bottle after bottle and brand after brand'." 1 March 2018 – Yahoo! News
Plastic found in most bottled water, triggering World Health Organization review
We are getting into the habit of carrying our own bag, using our own lunch box and bringing our own bottle in our journey toward a zero-waste lifestyle, but as plastic keeps getting smaller, the reason for ditching plastic keeps getting bigger.
A new analysis of some of the world's most popular bottled water brands found that more than 90% contained tiny pieces of plastic. A previous study also found high levels of microplastics in tap water." 15 March 2018 – The Guardian
WHO launches health review after microplastics found in 90% of bottled water
Our culture of convenience invites plastic to invade nearly every aspect of our lives.
New sustainable businesses like Acquavibe address the issue at source, providing durable, hi-tech, zero-energy water filtration systems that eliminate impurities while adding trace minerals and balancing water with the perfect pH — good for your body and good for planet Earth.
It all begins with you …
— Eliminate plastic waste
— Use no electricity
— Save money
Plastic is an amazing creation.
Because it doesn't break down, it can reduce our reliance on non-renewable resources by giving us durable, lightweight, waterproof, re-usable storage containers and utensils of all shapes and sizes.
Plastic is not a problem.
Our addiction to disposable convenience is.
Next to air, water is second in line to sustain human life.
Hydrate consciously.
There is no away.
---
What's lurking in your bottled water? – CBC News
---
Microplastic Contamination Is Found In Most Bottled Water, A New Study Says – TIME
---
Read more …
Plastic found in most bottled water, triggering World Health Organisation review
Should You Worry About Microplastics in Bottled Water? – Live Science
That Bottled Water You're Drinking May Contain Tiny Particles of Plastic – Fortune
Five things businesses need to know about microplastics and bottled water – Insider
Almost all bottled water contains microplastics, study shows – Irish Times
Nestle's 'Pure Life' Water Filled With Plastic, Class Says – Courthouse News
It's not just the oceans: Microplastic pollution is all around us – CNN
Microplastics in Arctic sea ice troubling, say scientists – Straits Times
New study finds microplastics in 12 types of American beer – Country Living
Plastic fibres found in tap water around the world, study reveals – The Guardian
Greenpeace in health warning after plastic found in a fish species popular for Chinese meals – SCMP
Hong Kong should declare war on plastic to mark Earth Day – SCMP
---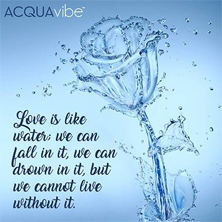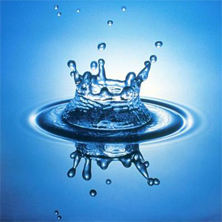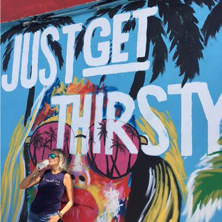 ---
TEL : +852 6033 3759
EMAIL : info@acquavibe.com
WEBSITE : acquavibe.com
HOURS : Mon-Fri 9am-7pm Sat 9am-2pm
ADDRESS : Unit B, 4/F, Gough Plaza, 33 Gough Street, Central
Enjoy clean, great tasting water through our 7 stage water filtration system that eliminates harmful contaminants and adding trace minerals and pH.
Act now and make a positive change for yourself and your family
We're making it easy to begin with our special HK heartbeat promotion.
HK heartbeat personal members save 25% on our Acquavibe RO advanced filtration system — click here for promo code.
---