On Saturday 25 June, local volunteers took a stand and lent a hand bagging the trashing of Aberdeen in the first event to raise awareness in HK's little brother harbour. With a focus on creativity and positive publicity, the event was successful in engaging harbour stakeholders to become informed, inspired nature wardens of the oceans.
Fish for Trash in Aberdeen
A pop-up clean-up – join the next one
Volunteers sifted, carted, hauled, two truckloads of trash
Engaged local residents of the Aberdeen harbour community
Secured future support from the Hong Kong Fishing Association
The event started a conversation about the marine trash issue affecting the Aberdeen community while identifying sources of the trash and possible solutions. Volunteers stood by their decision to avoid blame and shame and instead will use the experience to find ways to improve the situation with the local community.
Extra thanks goes to Jo Wilson, Roz Keep, Darren Catterall, Julia Leung and Tracey Read who stepped up to work with volunteers and supporters and make this first event a success. Thanks to the FEHD for taking all the rubbish away in the truck – might need a bigger one next time.
Want to get involved? Get in touch here.
This may be the first time Aberdeen got a bit of love and awareness from our community but it won't be the last … read more
---
---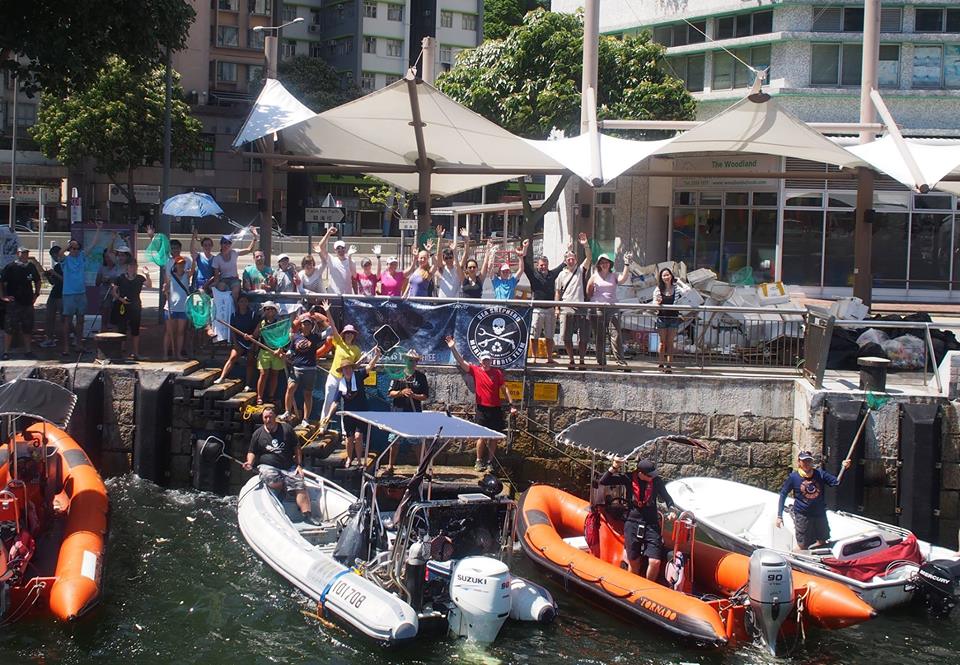 ---
Fish for trash results after two hours fishing in Aberdeen Harbour
Posted by Paul Zimmerman 司馬文 on Saturday 24 June:
#PaulZ #司馬文 #PlasticFreeSeas #清潔海洋 #SaveAberdeenHarbour我地淨係兩個鐘就已經撈到咁多垃圾。"Fish for trash" results after two hours fishing in Aberdeen Harbour———————————✊ 香港人 一齊拆掂佢! Join "Fix It!" team ✊http://goo.gl/forms/yJbjo5GKrVuYHW3Q2

Posted by Paul Zimmerman 司馬文 on Friday, June 24, 2016
---
---
---
---
---
---
---
---
---
---
#PaulZ #司馬文 #PlasticFreeSeas #清潔海洋 #SaveAberdeenHarbour係香港仔撈左垃圾,而家研究緊有咩係裡面。"Fish for trash" collection and analyses at Aberdeen harbour———————————✊ 香港人 一齊拆掂佢! Join "Fix It!" team ✊http://goo.gl/forms/yJbjo5GKrVuYHW3Q2

Posted by Paul Zimmerman 司馬文 on Friday, June 24, 2016
---
---
#PaulZ #司馬文 #PlasticFreeSeas #清潔海洋 #SaveAberdeenHarbour同海洋守護者撈緊垃圾。"Fish for trash" with sea shepherd———————————✊ 香港人 一齊拆掂佢! Join "Fix It!" team ✊http://goo.gl/forms/yJbjo5GKrVuYHW3Q2

Posted by Paul Zimmerman 司馬文 on Friday, June 24, 2016
---
---
---