You're invited to join Hong Kong's holistic network with free community membership and options– scroll down for details.

Upgrade options will be provided with your new Member-ID.

Quick tips
Invitation code supplied on request.
Real names are required for membership.
Check your email to confirm your registration.
Your Member-ID will be delivered on confirmation.

Dear friend,
I invite you to join Hong Kong's original holistic network where we connect the dots between health and wealth with love and compassion for all lives on our little blue planet.
Meet our members, join for updates by email and share the love on our social media channels.
Get in touch with questions.
This is our moment.
Naturally,

Listen to your own heartbeat.
Choose your gateway: preventative wellness, real beauty, whole food, eco-chic fashion, civic engagement, cultural heritage, nature conservation, responsible development, creative expression, renewable energy, fair trade, practical innovation, zero waste, circular models and a return sustainable living … read more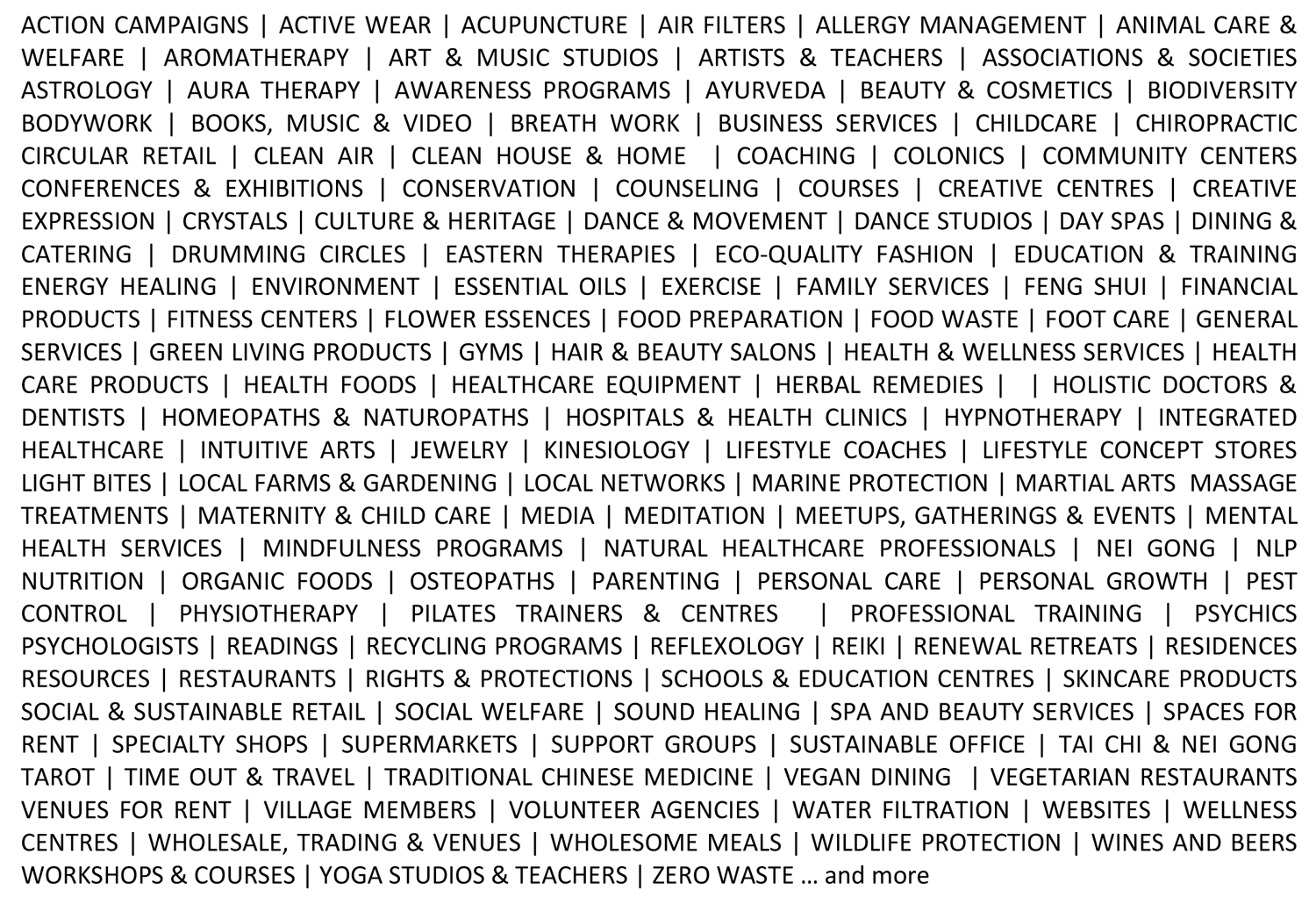 Thank you for creating this wonderful and much needed community." David Yeung (Founder, Green Monday and Green Common)
Free online resources
Fresh email updates
Local business connections
Curated advertising campaigns
Private member to member offers
Marketplace special promotions
Curated online specialty shop
Free until the end of time

Member services
Browse the directory
Visit the calendar
Explore the market
Get involved in campaigns
Meet our business members

Rates
Community membership is free until the end of time with the option to upgrade for personal or business benefits at a special joining rate that is locked in at renewal.
Stay in touch with what's new and what's on in Hong Kong … naturally.

Privacy
All memberships are personally managed to bring you curated content about verified natural products, services, groups and activities.
All services are build on a foundation of personal privacy and all applications are processed by hand to ensure our members are real people and not AI bots or spammers.
All data collected is stored on a secure private (VPS) server.
The email newsletter is produced on open source software in order to avoid third party email publishing software widely known for tracking and harvesting personal details and selling consolidated user information.
No member details are shared or published in our online or print publications without prior permissions and approvals.

Hong Kong's original natural network
Beginning in 2001 with the local pioneers of natural Hong Kong making a difference, our global village reaches further than ever in an expanding digital world.
Ancient wisdom + modern technology = sustainable balance
We fuel people power with people power.
We promote natural everyday options by providing free public resources, personal benefits and business exposure for our members. In a balanced ecosystem, humans flourish in alignment with nature, so we use plenty of images of nature to remind us of this purpose and we use carefully chosen words that will speak for themselves in a straightforward language.
Information becomes knowledge when shared with diligence, questioned with respect and discussed with compassion.
We keeping our members in touch with regular updates and we encourage everyone to join us in creating an innovative business model for prosperity in balance.
From acupuncture to zero-waste, our members deliver holistic options for balanced everyday choices … everything natural in Hong Kong.
With an abundance of fresh content and local contacts at our fingertips, every decision is a little bit easier.

Upgrade options
Get more out of membership and with digital ad credits for the website directory, featured guides, community calendar, online market and email newsletter plus special member advertising rates for print publications.
Share the love.
Everything is connected. Listen to your own heartbeat.


Stay in touch with what's new and what's on in Hong Kong … naturally