In 2021 we hope to distribute 200,000 meals.
Not only will these meals help our city's most vulnerable, but they will also be prepared and cooked by individuals who were once homeless.
From 1-8 December 2020, help us raise HK$300,000 for the homeless as they prepare for the colder, winter season —donate here.
ImpactHK has gotten to where it is today thanks to the amazing support and care from thousands of volunteers and supporters. We have proven that together we can make a massive impact and shine a light for those who are feeling alone and hopeless.
Just over 100 of you have donated towards our funding drive for food support for the homeless. Thank you so much.
Please consider supporting this drive. $100 equals ten meals for those in great need while also providing more employment off the streets and opening up more possibilities to earn the trust of the individuals we feed.
We cannot emphasize enough how important this is.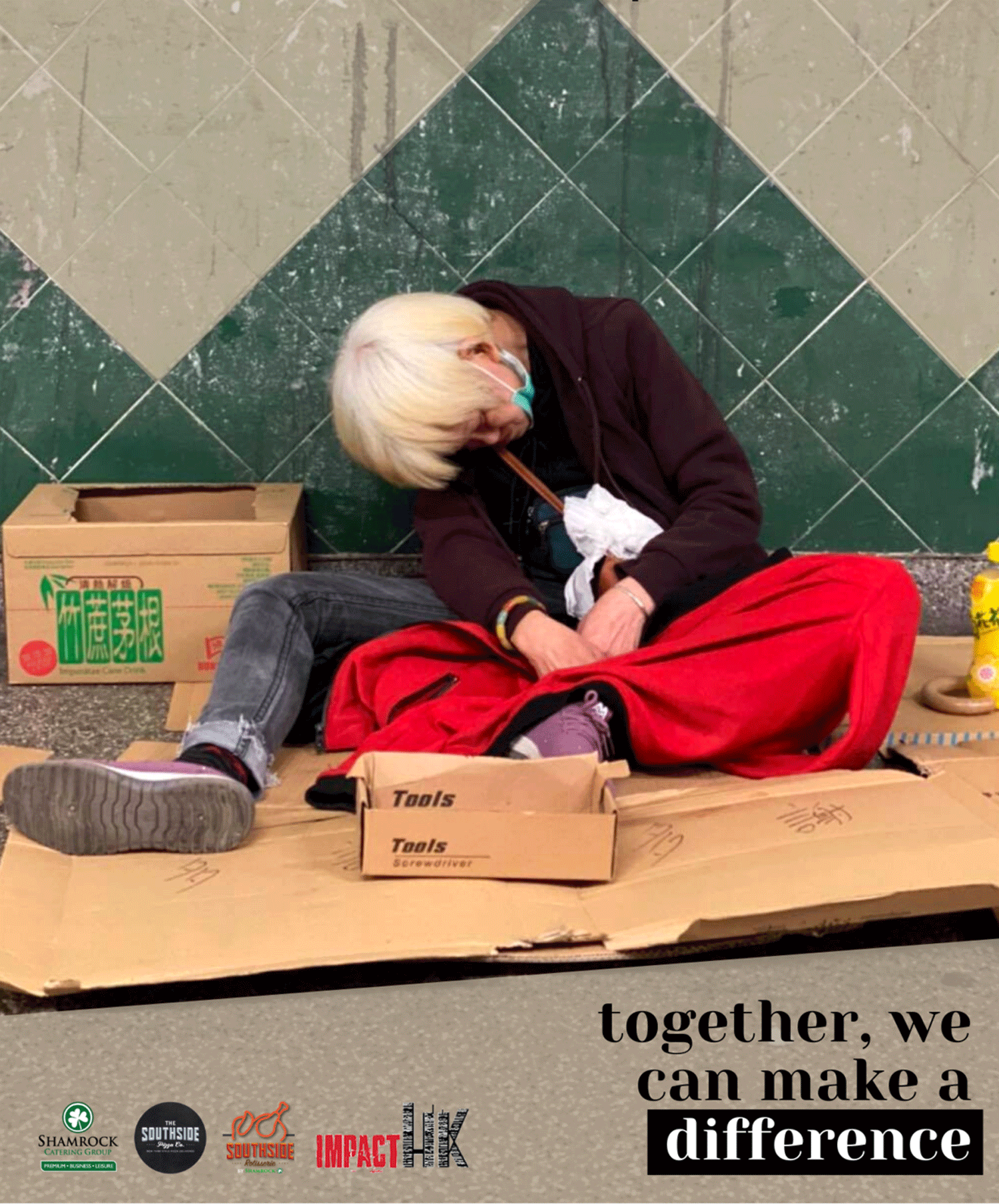 Feed people not landfills
This women is someone we are hoping to work with.
Earning her trust first is key.
Looking at this picture hurts so much. I hate seeing this poor lady alone and in so much pain.
She's judged, condemned and blamed. And while being ignored, she's living alone, struggling each day, all day long.
She will sleep here tonight in a tunnel. Vulnerable to violence and theft and maybe worst of all, societal ignorance that labels her as worthless.
How can she possibly get out of a situation like this?
Maybe a coat that transforms into a tent at night? Or shipping containers?
Why do people think the solution to this is so easy?
How do people think this problem and devastating amount of pain can be solved without love?
Housing doesn't solve homelessness.
Period.
If you'd like to support ImpactHK, as we continue to grow and improve our services and community, please consider one of these 3 options:
Donate to our feeding program. $100 pays for 10 meals
 Start a recurring donation though our website: impacthk.org
Sign up for one of our daily Kindness Walks on our website calendar
Also please share this post.
The more people who know about this situation will result in more people caring and it's so important that we open up more eyes to the struggles of our neighbours.
Thanks for your support.
And have a great week.
Jeff Rotmeyer
Founder