With plans to catch up at NOPA 2016, we have Wan Chai on our mind.
Suzi Wong's neighborhood is becoming a little hotbed for all things natural and organic. We prepared a little guide to the area we will share with visitors at the at the end of the month. It seems the perfect time to bring everyone together and introduce you to each other. New businesses are opening in the 'hood along with established members on streets that used to be the exclusive domain of all-night bars and plumbing shops.
All member listings are dated so you can see how fresh the details are.
Get in touch when you would like more details or an introduction … naturally.
Enjoy!
---
Listings are maintained and updated on the website directory.
Dine
Restaurants
Khana Khazana – Indian restaurant and bar; vegetarian and vegan food available; takeaway
Light Bites
Cali-Mex – Mexican food combining imported ingredients like grass-fed and hormone-free beef with locally grown organic produce; burritos, tacos, nachos, quesadillas, saladas
La Crêperie – Serving authentic buckwheat flour galettes and sweet crepes
MIX – Fresh juices, mixed smoothies and healthy wraps
Vegetarian
Cute Fei – Chinese and international vegan cuisine; egg/dairy-free
E-Vege Restaurant – Guangdong vegetarian buffet
Isoya Japanese Vegetarian – Authentic Japanese cooking techniques with fresh ingredients and no MSG; sushi, tempura, stews, noodles and grilled dishes
Tung Fong Siu Kee Yuen Vegetarian – Hong Kong style Chinese vegetarian restaurant with bakery, snack shop & deli
Shop
Groceries
Bon Vivant Organics – Organic food sourced from certified organic farmers and producers in Europe with established organic regulations
Farm Direct – Fresh produce grown at local hydroponic farms growing from non-gmo seeds without harmful chemicals using UV water filtration for irrigation
Health Food Stores
Food For Life – Omega oils, detox kits, healthy snacks and household products
Just Green – Organic, gluten free, vitamins & supplements, fresh food, home, health, baby and pet products; fair-trade, natural and eco-responsible
Nature's Village – Organic and natural food and supplements; environmentally responsible products for health conscious customers
surewit – Personal health care and natural food products
Welspring – Wellness center and shop; natural, organic, gluten free, fair trade, vegetarian and raw foods, supplements, personal care and household items
Personal Care & Cosmetics
Aēsop Counter – Skin, body and hair care products for men and women containing plant-based ingredients and anti-oxidants
Biofa – Natural and certified organic French cosmetics
Crabtree & Evelyn – Remedies and home comforts combining science with natural ingredients for well being
Social Retail
The Salvation Army – Wan Chai Family Store – New and used clothing, electrical home appliances and office equipment in good condition; toys, stationery, gifts and premiums, handbags, books
Books & Music
Green Music – Soft music combined with sounds of nature suitable for relaxing, meditation, sleep therapy
Fashion Boutiques
Daydream Nation Circus Shop – Fashion arts house collaborating with theatre, dance, music, film and visual arts
Home & Office
Ming Tai Enterprise Ltd – Home water filtration system from Canada; free water quality test
Exercise
California Fitness – Membership fitness centers with, steam rooms, saunas, group studios, classes and personal trainers
Plateau Spa – Outdoor garden with 50-metre swimming pool, sauna, five fitness and exercise studios, a 400-metre jogging track, tennis and squash courts
Dance Concepts Studio – Classes in Argentine tango, milonga and waltz; Workshops, walk-ins, private lessons; studio for hire
Oasis Dance Centre – Mey Jen Tillyer, Dance Teacher; Qualified instruction; Middle Eastern Belly Dance, Hawaiian, Gypsy, Flamenco, Indian, Tribal Fusion; hen nights, kids' parties, performances, corporate events, costumes
VIM Pilates Studio – Pilates, flexibility & stretch classes and fitness training for physical wellness with private, semi-private, group classes and instructor training.
Josephine Yu – Yoga Teacher; Stretch, strengthen, relax, improve the alignment of the body
Relax
Plateau Spa – Massage, reflexology, hydrotherapeutic massage, private pools, sauna, steam rooms, fitness centre and yoga classes
Spa L'Occitane – Facilities and treatments in a back-to-nature refuge
Wellness
Aromatherapy Treatments
Love & Care Centre – Cecilia Fan, Aromatherapist and Tutor; Holistic treatments using medical grade essential oils
Centres
Adventist Lifestyle Medicine Center – Alan Siu, Registered Dietitian; Fitness club with organized walking, running, marathon running; weight management program; lifestyle counselling and camp; corporate wellness program
Dreams Possible – Non-profit personal growth center with natural health therapists offering treatments and workshops
Drs Owens, Trodd & Partners – Family practitioners, naturopathy, midwifery, nutritionists, osteopathy, physiotherapy, psychology, podiatrists, dermatology , obstetrics & gynaecology, speech therapy
Tian Yan Nei Gong Centre – Classes and private sessions teaching Nei Gong (an internal Qi Gong) to integrate body and mind; free trial class.
Hospitals
Hong Kong Adventist Hospital – Private, not-for-profit vegetarian hospital
Osteopaths
Inès De Beer – Osteopath DO, Sacral Cranial Osteopath; Manual therapy using techniques to increase the musculo-skeletal mobility of the body; treating problems including as low back pain, headaches and neck pain
Resources
Workshops & Courses
House of Health – Online institute for training and education in clinical nutrition and functional medicine
Personal
Coaches
Julie Chiu – Certified Health Coach; Learn about how mindful eating can be used to achieve a healthy weight through workshops and coaching.
Voli Consulting – MaryAnn Voli, Executive Coach; Certified in 6 seconds Emotional Intelligence and the neuroscience of coaching
Mindfulness
Hanli International – Promoting meditation and zen life in Hong Kong
Osho Information Center – Meditation activities and groups; books and meditative music/discourse CDs by Osho
B2B
Energy Resources Management – Robert Allender, Certified Energy Auditor; Outsourced energy management and consulting services
HKdotCOM – Recycling computers and technology equipment from company liquidations; new stock daily
Ecover Asia – Eco-responsible household, laundry and personal care cleaning products
Serendipity House – Sole distributor of over 100 natural and organic personal care, cleaning and wellness products
Community
SPCA Hong Kong Centre – Promoting animal welfare with mainly volunteer support
WWF Hong Kong – WWF's mission is to stop and eventually reverse the accelerating degradation of our planet's natural environment and to help build a future in which humans live in harmony with nature.
EXCEL (Extension and Continuing Education for Life) – Public part time arts education programs for all ages and professional service training to promote artistic excellence and arts literacy
EPD – Public engagement for long-term strategy on environmental protection
HK Arts Centre – Arts and culture incubator offering a wide range of programs; cinema, theatres, galleries, classrooms, studios and restaurants
Friends of the Earth – Catalyzing the community environmental debate and shaping policy change
St James Settlement – Providing community support for children, youth, families, elderly and mentally disabled including residential care, food bank and home maintenance services
STOP. (Stop Trafficking of People) – Working to end modern slavery by providing news, information and resources to the anti-human trafficking community in Hong Kong
---
Get listed on  HK heartbeat … naturally.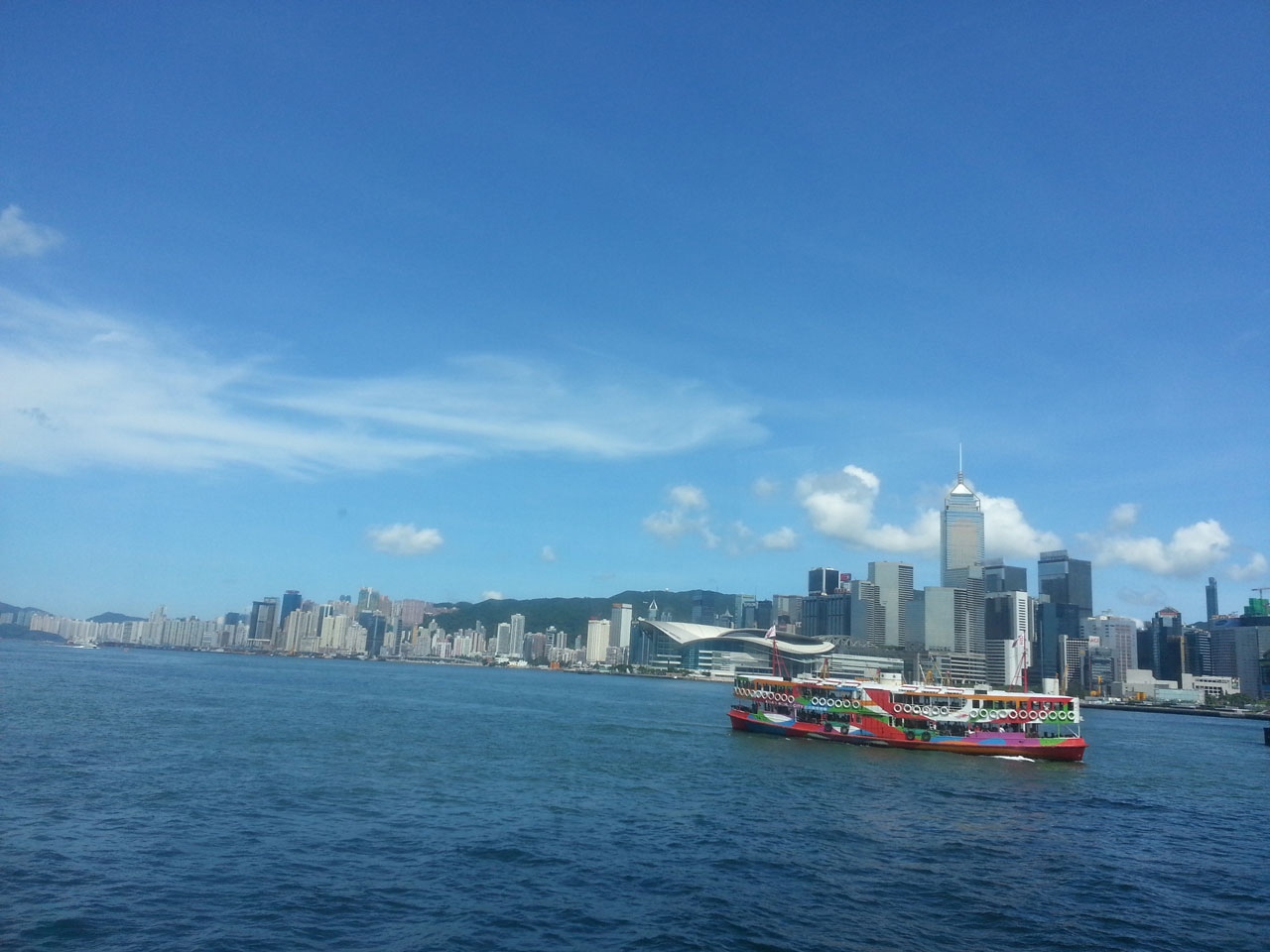 Photo by Kinzie