The Sustainable State: The Future of Government, Economy and Society argues for sustainable prosperity in a resource constrained world.
The Sustainable State
By Chandran Nair
PRICE : HK$220
Global Institute for Tomorrow
Suite 1608, 16/F, Cityplaza One, 1111 King's Road, Tai Koo Shing
TEL : +852 3571 8155
EMAIL : enquiry@global-inst.com
WEBSITE : global-inst.com
PURCHASE : purchase online
LINK : read more
DETAILS : read more
Recent events reinforce the book's core argument about the role of the state in fostering prosperity that is, at the same time, sustainable in a resource constrained world.
The IPCC has announced a worrying result from their work: that the world has just 12 years to avoid the costs of climate change. In Asia we have just had a year where some countries experienced the greatest number of severe storms in living memory. Beyond that point, it is clear the costs of climate change will start to fall on the world's majority, who are still struggling to achieve the basic rights of life: food, water, shelter, security, healthcare and others.
It is becoming evident that governments, especially in the developing world, need to radically change their approach. Around the world, we are starting to see states take tougher action against the dramatic impacts of an economic growth model that promotes overconsumption by externalising true cost. Much more is needed, but it shows that governments are willing to be firm when necessary.
After a decade of mistreatment at the hands of tourists, the Thai government indefinitely closed the beach at Maya Bay. Several months earlier, the Philippines closed the popular island of Boracay for six months due to concerns around sewage and garbage in the ocean.
This year, China banned the import of many kinds of plastic waste. China had become a popular destination for plastic waste from the developed world, but Beijing decided that it would not be the world's plastic dump any longer.
Last week, the European Parliament pledged to reduce the emissions from European cars by 40% by 2030. This was stronger than the 30% reduction originally proposed by the European Commission, and certainly stronger than what the European car industry was calling for.
These steps were all resisted by vested interests, such as the tourism and car industries. And they were certainly disruptive to existing business models: recycling in the United States and Europe, reliant on Chinese acceptance of exported waste, will need to change. In the twenty-first century, governments need to be strong enough to resist vested interests, and their claims that operations will be disrupted and have significant economic impacts.
The Sustainable State argues that it will be critically important for national governments, especially those of larger developing nations, to drive sustainable development and at the same time redefine notions of "rights, freedoms and prosperity" if they are to avoid a bleak future. Such unprecedented challenges will need radical policy shifts and cannot be left to markets, NGOs, or local communities.
Only the state can do it. It is indispensable.
Please visit our website for more information about the book and its ideas.
---
Affiliate sales
---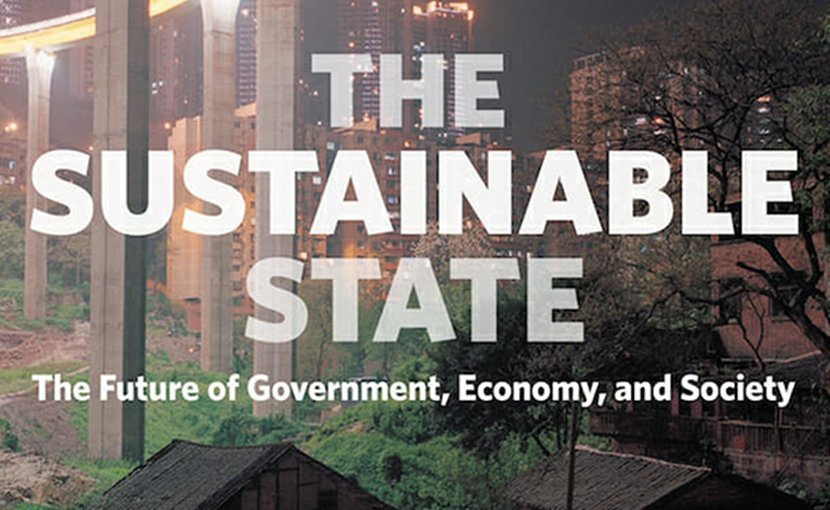 POSTED : 18-Oct-18
---
Visit the marketplace for more … naturally
Join HK heartbeat and be the change … naturally.
---