Evolution – Asia Yoga Conference
Regional yoga and wellness conference bringing together presenters and teachers from all lineages around the world in yoga and beyond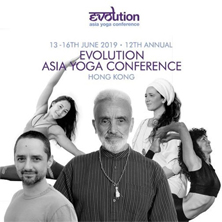 Evolution – Asia Yoga Conference
DATE : Thursday-Sunday 13-16 June 2019
TIME : 8am-7pm
PRICE : HK$600 up
PLACE : Hong Kong Convention and Exhibition Centre
ADDRESS : Convention Hall, Level 1 – Phase 1, 1 Expo Drive, Wan Chai
ORGANIZER : Evolution
TEL : +852 3691 3923
EMAIL : info@asiayogaconference.com
WEBSITE : asiayogaconference.com
REGISTER : book online
EVENT LINK : view details
LINK : view on Facebook
Be inspired by something new at 165 workshops with more than 45 global presenters over 4 days.
We've got something for everyone — traditional Hatha yoga, Iyengar yoga, yin, restorative, Ashtanga, prenatal and family yoga, astrology, health and nutrition, aura reading, tai chi & qi gong, energy healing, face reading, relaxation, sound healing, chakras, meditation, ayurveda, detox, weight management, Thai massage and more …
Visit the marketplace and pick up special deals on yoga gear, active wear and accessories along with a variety of health-related wellness products.
The general conference is open to the public free of charge, no registration required for the following:
— Participation in all listed free events, public shows, community classes
— Yoga exhibition & marketplace areas
— Lounge & all open areas
— Cafeteria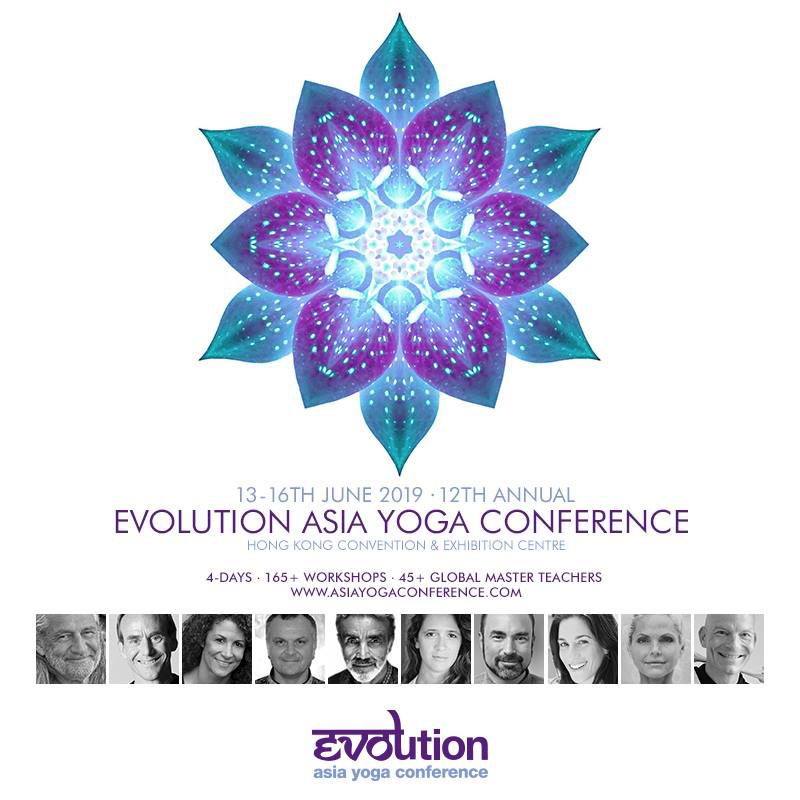 For over a decade, Asia Yoga Conference has inspired change in the growing community, uniting the best of cultures for all bodies and minds. From world famous masters, up and coming talents and teachers from all lineages in yoga and beyond, we have empowered yoga teachers, inspired students and developed yoga community including yoga studios and networks.
As Asia's largest annual yoga conference, Evolution is dedicated to serving the growing interest in yoga around the region. Asia Yoga Conference is Asia's premier yoga conference organizer that brings together the best and most renowned yoga masters from across the globe. We are dedicated to promoting the general understanding of yoga in the Asian region.
Evolution unites an extensive mix of yoga traditions and cultures from the east and west. The conference annually attracts more than 3,000 yogis and yoginis from around the world the opportunity to increase their awareness of the rich history and disciplines of yoga.
Whether you are a beginner of yoga or a seasoned practitioner, we welcome you to be a part of Evolution.
---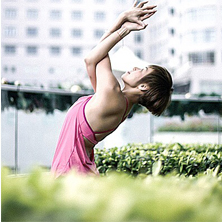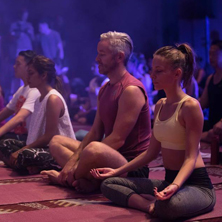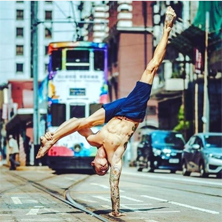 ---
POSTED : 01-Jan-19
---
Visit the calendar to find out what's on in Hong Kong … naturally
Visit the marketplace for more … naturally
New members are welcome … naturally.