Momentum continues to build as volunteers continue to show up and clean up all around Hong Kong.
While it's easy to point the finger at our neighbour to the north, local residents are waking up to our own contribution to the growing problem of marine pollution. In this case, people power means regular correspondence with government officials, meetings scheduled with public interest groups to discuss solutions and media coverage raising awareness and providing the public with long-ignored information.
Conversations like this one on Facebook invite collaboration and photo sharing is a key component to coming to terms with the scale of the situation. Popular ideas being  exchanged include a container deposit scheme, improved recycling facilities and banning microbeads in Hong Kong.
From Aberdeen to Sai Kung, Stanley to Lantau, groups continue to gather and bring attention to our shorelines where plastic and polystyrene collect as fast as it is collected. As important as it is to remove the rubbish, the real work is done with the raising of awareness. Every person who puts on gloves and picks up a bag comes face to face with our cultural habits of convenience and waste contributing to the mountains of trash with no place to go.
There is no away.
More: Join a #popupcleanup | Organize a #popupcleanup | Support the volunteers
*Post cover photo b Moran Zukerman
---
In the news
---
Aberdeen Harbour – Fish for Trash 2.0
The result — 154 bags containing approximately:
1.2 tonnes
1,100 bottles
1,600 polystyrene mealboxes and fragments
11,000 plastic food wrapper
8,200 plastic cutlery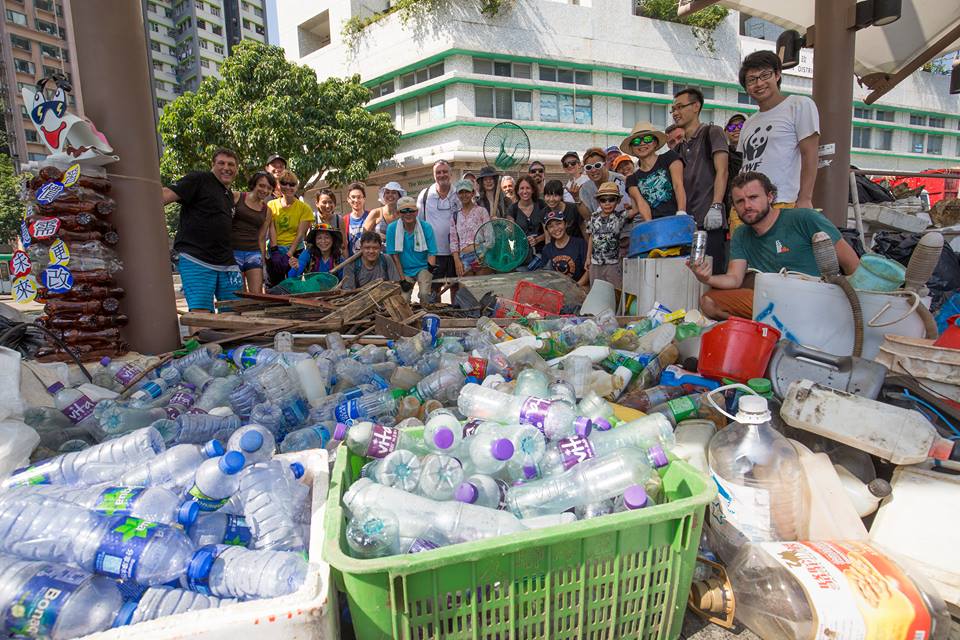 ---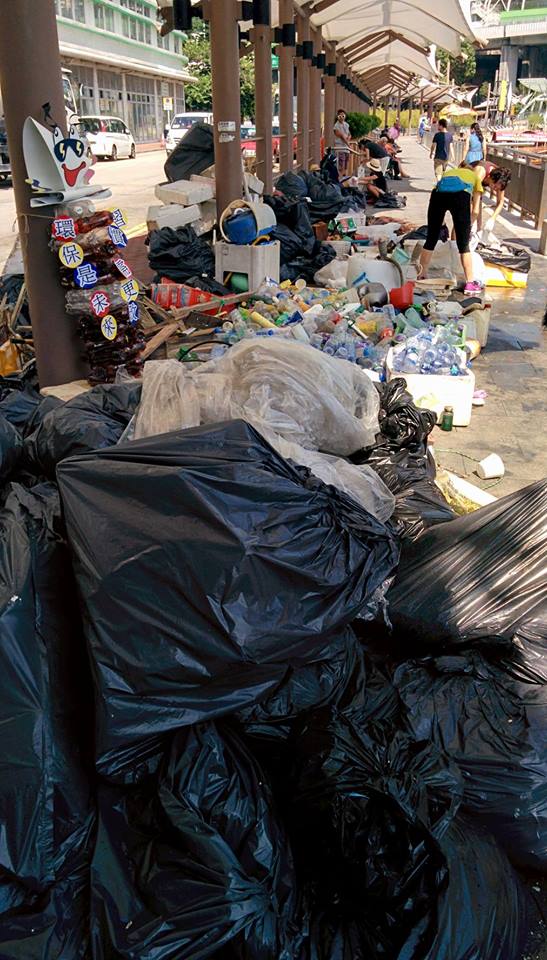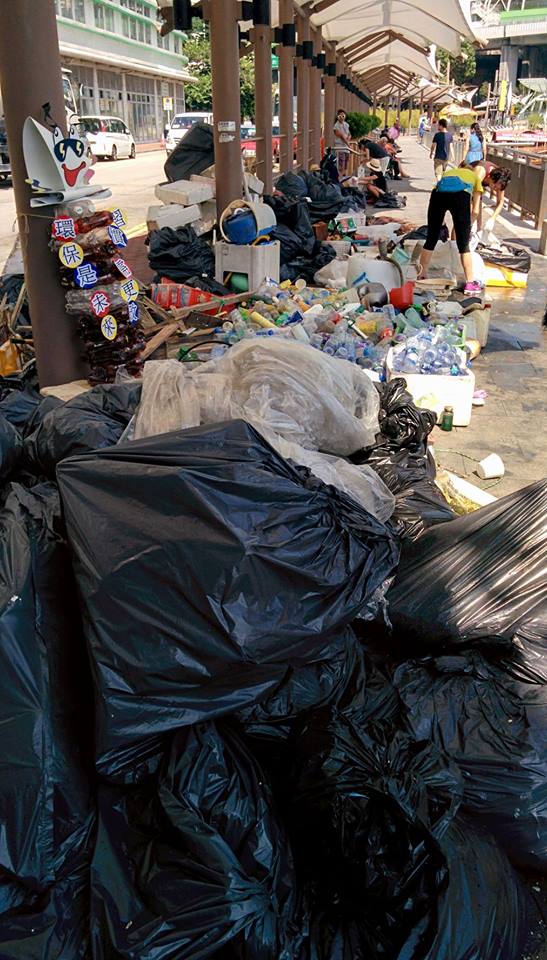 ---
---
---
---
---
Tai Long Wan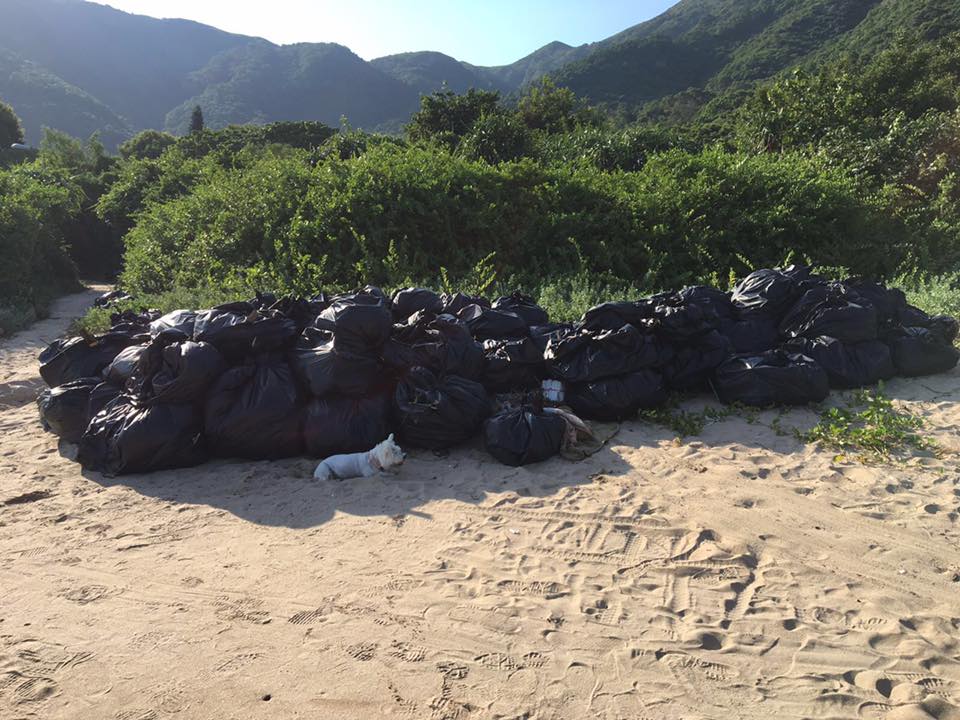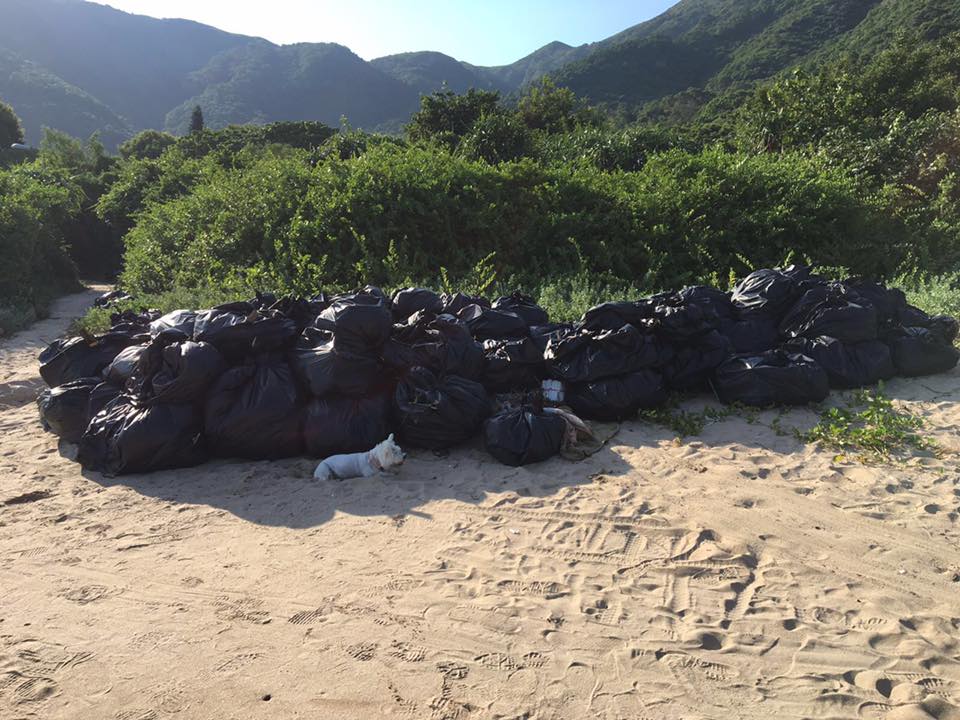 ---
Discovery Bay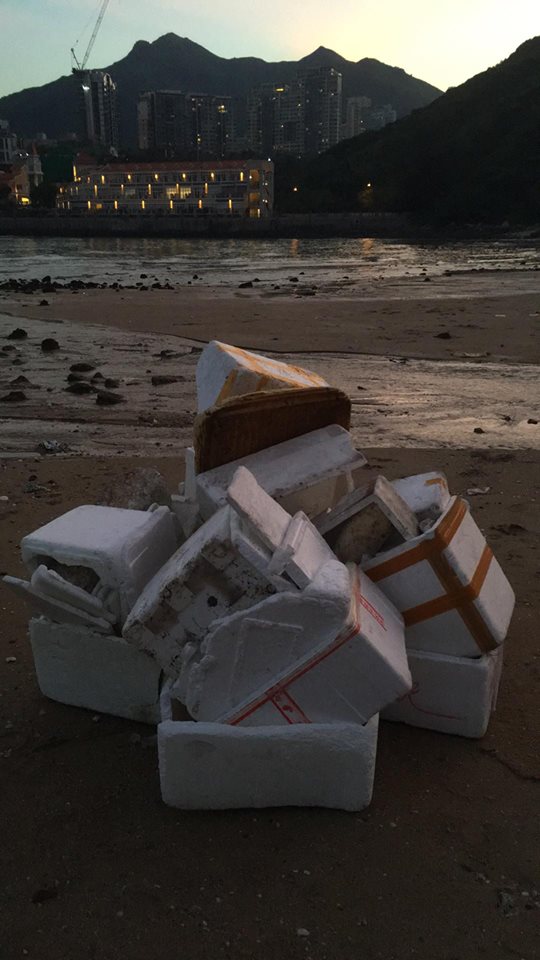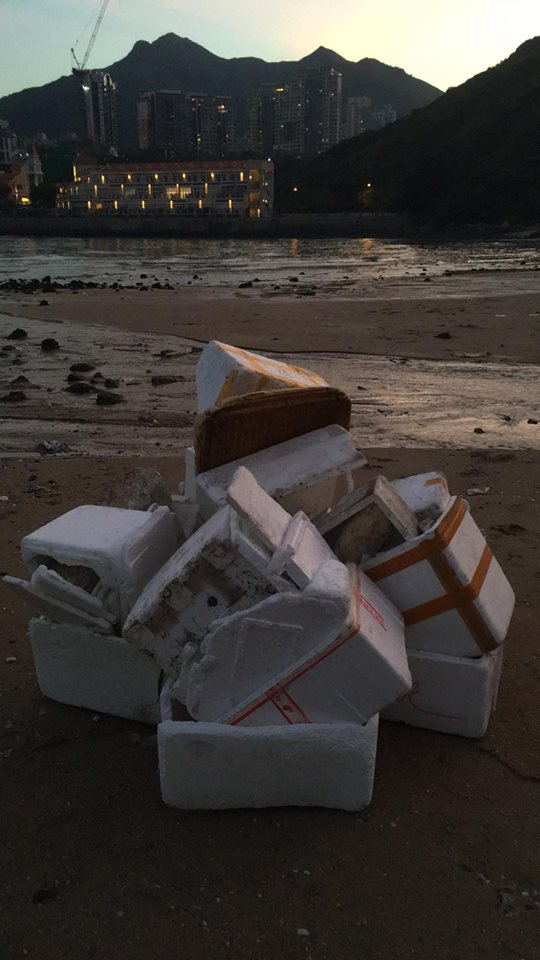 ---
Cheung Chau
Video by Martin Williams
---
Aberdeen Harbour
---
Local Fish Farms
Aberdeen Harbour