Lend a hand and take a stand to bag the trashing of Aberdeen. Join the the next event to raise awareness in HK's little brother harbour. The purpose of the event is to continue the conversation about the marine trash issue affecting the Aberdeen community and to start identifying sources of the trash and possible solutions … read more.
Fishing for Trash in Aberdeen
A community #popupcleanup event
DATE : Saturday 10 December 2016
TIME : 10am-4pm (2 shifts)
PLACE: Meet at Kwun Hoi Path, Aberdeen
ORGANIZER: Save Aberdeen Harbour Alliance
CONTACT: Darren Catterall 6628 5329
CONTACT: Patrick Yeung 9510 6257 (Chinese)
EMAIL : contact@saveaberdeenharbour.hk 
MORE: Event updates on Facebook
JOIN : Sign up here
We will join with a team with volunteers from Living Lamma, Plastic Free Seas, Sea Shepherd Hong Kong, HK's Cleanup Crew, HK Cleanup, WWF Hong Kong and Eco Marine, to fish for trash in the water. Dinghies (about 7) and Plastic Free Seas boat have been generously donated for the day with support from Simpson Marine, Aberdeen Boat Club and the Royal HK Yacht for petrol and drivers. The team will go around the harbour to clean up trash. We will then empty trash on land and collect the data and weigh it. In the process, we will also talk to and interact with locals who watch the event from the pier.
---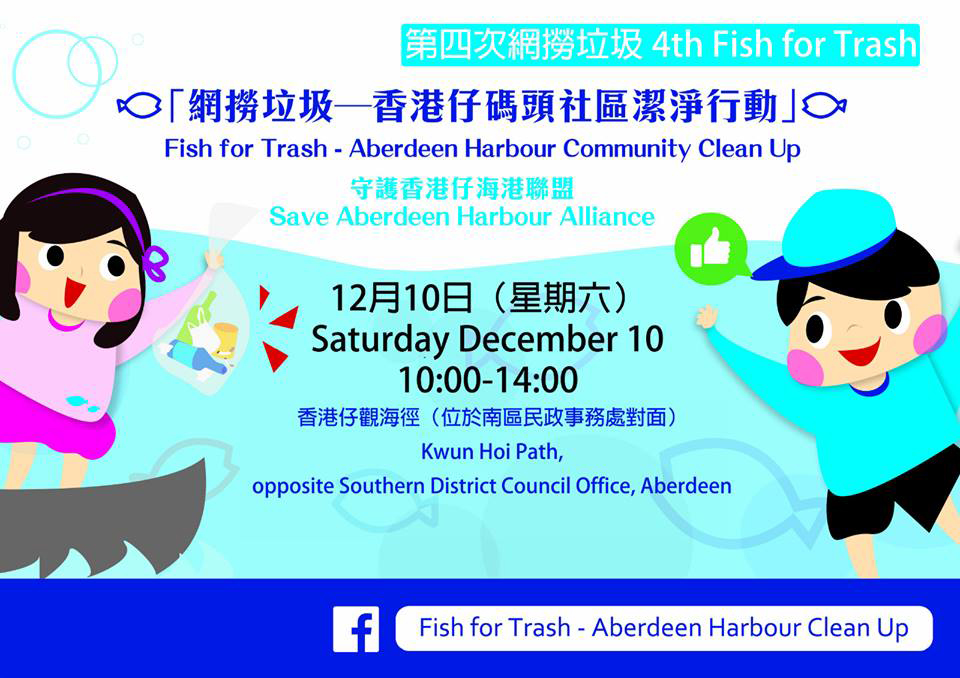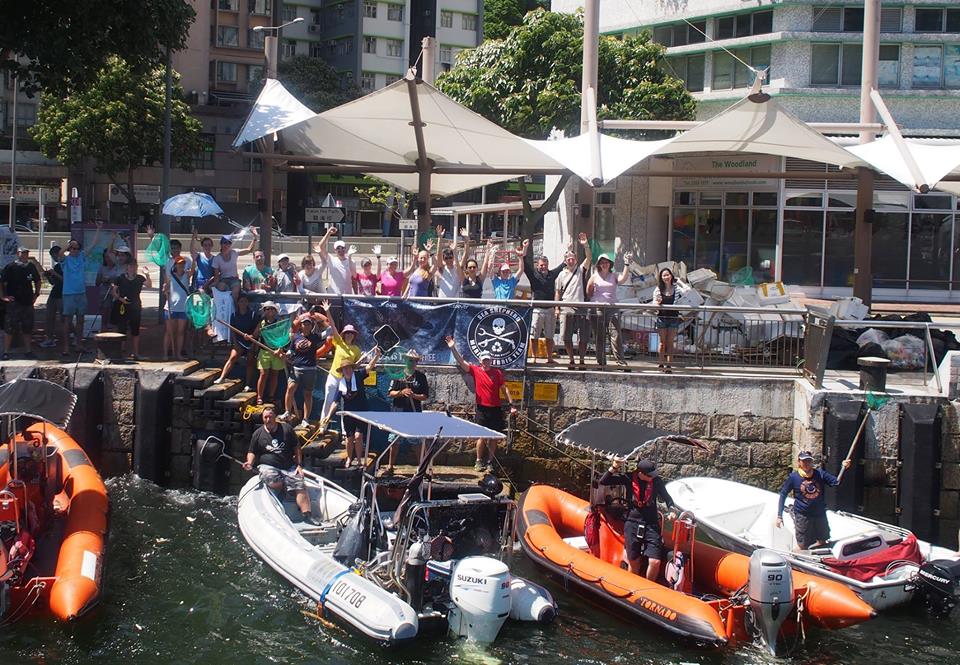 We are not looking to blame and shame, but instead, to find ways to improve the situation with the local community.The focus is on creativity and publicity that excludes blame or shame in order to engage stakeholders in the harbour to become educated, inspired nature wardens of the oceans of the future.
Please join for at least a few hours in the morning or the afternoon. We will take a break in the middle so likely to be on the water from 10am-12pm and 1-4pm. The number of people on boats will be limited but there will be plenty of opportunity to help out on shore to help haul the trash off the dinghies. Be prepared for a very good workout.
A group of concerned volunteers have created this event — please be responsible for your own safety.
Please bring:
a hat
sunscreen
water or drinks in reusable bottles (2L recommended)
lunch if you like
your best smile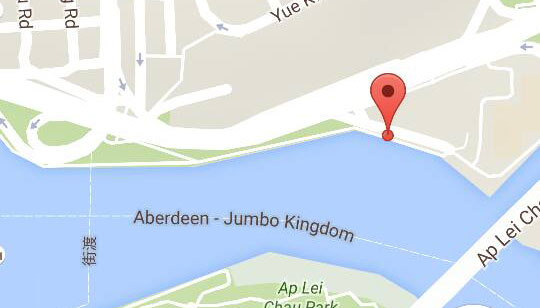 Thanks for caring about the huge mess in Aberdeen.
The goal of this unofficial event is to fish for trash and bring it ashore onto LCSD Managed Aberdeen Waterfront. The trash will be picked up by truck at end of event.
It is very important to note that the aim is to start a conversation, bring awareness to a problem but not to upset anyone — so much gets lost in translation. The LCSD staff will not have seen anything like it and might be worried for their low-paid jobs. Volunteer leaders on the shore will manage clean up crew and relate to LCSD that a truck is coming later to collect trash and that we are simply running a study for a day and not to worry, because they will.
And of course, we'd like to start as many conversations as possible– not arguments or blaming – those are the rules.
Cantonese lessons
Smiley, happy people with language skills would be fab and our volunteers are up to learn vocabulary for environmental purposes.
PR support
If anyone has media connections, please use them to share the love.
Creative types are welcome.
We can't all be in the boats and anyone with some arty talents are welcome.
If there are any musicians who would like to play while we work, that would be great – any styles as long as it can keep spirits up and help us from weeping over all the trash.
We are thinking of spontaneously curating of the trash into a pop-up art installation and museum of human habits with on the polystyrene. The aim is to have fun and be as creative to make it as eye catching as we can and give the media something to share. Paint will be supplied.
We invite locals and school kids to do some sculpture like this with Aberdeen trash and display them for several months along the Aberdeen Waterfront.
---
Long term solutions
To work towards a community commitment to clean up and save the harbour by education,
Meeting with District Councils, fishermen's associations, FMO staff, Boat Clubs and liveaboard residents
The Clean Green Aberdeen Campaign
Exhibition, event and educational day at the LCSD location
Get involved and think about these things
How does the local population feel about the rubbish?
What needs to be done to prevent trash going in the sea
More recycle bins on the waterfront
More nets along the edge of the fish market edge to stop styrofoam and other plastic from entering the sea
Banning single use plastics from the coastal edges
Install drinking fountains along Aberdeen Waterfront
Advice to takeaway restaurants in about danger of styrofoam boxes
Art workshops for children
The Clean Green Aberdeen Festival or Campaign
What alternatives can be used instead of foam?
How can we better collect used foam boxes?
How can we encourage reusing the boxes?
Overall, we hope to bring tangible action and trigger positive change through our work that day and align the local community on solving the trash problem in the harbor. No blaming or pointing fingers, just working together to make things better.
It is our sincere hope that everyone who uses this harbour will begin to transform the trash problem into solutions and work together. There are many stakeholders, all wildly different and contrasts here abound; luxury super yachts rub shoulders with deep sea and coastal fishing boats. The harbour is home to Squid boats, ring seine netting and trawling boats, hand held fishing rod users and tourists, restaurants and school kids, ferry users and exclusive yacht club members.
Lamma and Pok Fu Lam residents are suffering from the fall out from millions of pieces of trash originating here.
We have started a conversation with workers in the fish market (they want more bins and efficient way to reuse or dispose of styrofoam boxes and District Councilor, Paul Zimmerman, who says cleaning up Aberdeen is in the top agenda items for the future and two marine biologists who say the plastics and chemicals found in the sea now are affecting even the corals and the fish who are eating them, so making this a serious health, environmental and welfare issue world wide.
Living Lamma volunteers often clean up trash that floats over from Aberdeen, including large foam boxes and lunch boxes used by the fishing industry and boat workers, and tennis balls from the tennis center in Aberdeen.
How it started …
On Tuesday 7 June 2016 at 9:07am, Jo Wilson posted an article on Facebook and mentioned the amount of trash in Aberdeen harbour. Comments quickly sparked a conversation of ideas. The next afternoon, an event had been organized, sponsors had committed, volunteers had signed up and invitations were sent.