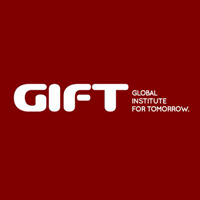 Open Forum: Innovating for Quality of Life in the Greater Bay Area
DATE : Monday 14 June 2019
TIME : 2-5pm
PRICE : Free (registration essential)
PLACE : MRP
ADDRESS : 1-3, 15/F, Cyberport 2, 100 Cyberport Road, Pok Fu Lam
ORGANIZER : Global Institute for Tomorrow
CONTACT : Ella Wong
TEL : +852 3571 8156
EMAIL : ewong@global-inst.com
WEBSITE : global-inst.com
REGISTER : book online
BROCHURE : book online
You are cordially invited to attend our free public forum to hear fresh ideas and recommendations from top government, business and civil organization professionals on a model of innovation and strategic vision for elevating the quality of life in the Greater Bay Area.
Professionals from corporate, government and civil society present new ideas on opportunities for innovation and technology in the Greater Bay Area for the Global Acceleration Academy of the Hong Kong Science and Technology Parks Corporation. They will be exploring topics such as talent and livelihoods, environment and resources, connectivity, built environment, food and well-being and more.
Join us for an open discussion on how technology and new business models can transform the Greater Bay Area into a model of sustainable growth and living.
POSTED : 21-May-19
---
Visit the calendar to find out what's on in Hong Kong … naturally
Visit the marketplace for more … naturally
New members are welcome … naturally.
---