OceansAsia founder Gary Stokes has finally revealed the secret project he has been taking part in and it's a real life scary shark movie.
"Everybody does blame China, but it's happening everywhere. The US is about the seventh biggest exporter of fins. We're talking multi millions of dollars … This is a huge business and when you start meddling with it accidents happen," Gary Stokes, OceansAsia.
The Fin Movie will preview on subscription streaming service Discovery Plus for Shark Week starting July 13. Directed by Eli Roth with photography by Michael Muller  and executive produced by Leonardo DiCaprio and Nina Dobrev, the film explores the important truth behind millions of shark deaths with the help of OceansAsia, Oceana, Sea Shepherd and Wild Aid in their campaign to save some of the 247,000 sharks killed every day.
Shark's fin soup may be socially out of fashion, but shark oil is prevalent in many products, including cosmetics, face creams, moisturizers.
"This is fucking crazy." Eli Roth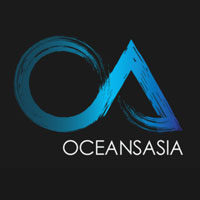 An ocean conservation organization established in Asia for Asia to tackle marine species and habitat degradation issues facing the region … more