This week I am very tired and very awake.
It was wonderful to catch up with everyone at Zero Waste Week and the Asia Yoga Conference. The lively discussions at Cyberport fed us with ideas, nurtured us with belief in positive change and connected us around ideas for solutions while over at the convention centre, classes and workshops and conversations grounded the energy and spread the love.
While I enjoyed being a guest at both events, leaving the heavy lifting to the organizers, I used quite a bit of energy getting around to see everyone. Anyone who has ever been involved in events recognizes the herculean task of pulling people together. I may not be the only one looking for a little break. Please join me in sending a big bouquet of love to our fabulous members Lisa Christensen and Nissa Marion and their Ecozine gang team as well as Alda Lo and Irene Tong and the Evolution Asia Yoga Conference tribe for a magical Hong Kong week.
I love getting out and making new discoveries and I am curious about this new healthy coffee I saw on Saturday, so Mikko at Berrytime offered us a 20% saving to satisfy our curiosity while we put our feet up.
Yes, there has already been lots happening this month and it may seem quiet in comparison as we catch up on some rest this week, but the calendar is filled with opportunities to continue the learning and sharing and making new connections.
We are noticing a new trend in healthy living and sustainable gatherings, like the 1,300 strong Green Sustainable Living Hong Kong Meetup who invited me to join as a guest speaker last Monday. Many people are looking for new ways to enjoy more time with conscious activities and our members are always happy to welcome new friends interested join the fun. Candlelight yoga on the rooftop patio followed by yummy food with conscious connections and plenty of hugs? There are worse things.
How do you rest?
Naturally,


Founder & Publisher
www.heartbeat.com.hk
natural life in the fast lane
Listen to your own heartbeat.
"Take rest; a field that has rested gives a bountiful crop." Ovid
---
An Evening of Yoga & Food
Rooftop gathering in Mid-levels on June 25
The evening begins with a candle lit yoga class led by Charlotte Douglas of LoveLifeHK on a rooftop patio in the heart of Hong Kong. Chant to the mantras and prayers for peace and transformation, arriving fully into stillness and peace with a guided meditation. Buffet dinner features a selection of  Latin inspired food by Seema Bhatia of Prana Yum. Tickets are HK$450 (plus $19 Eventbrite) for the evening event on Thursday, June 25 in Mid-levels (address supplied to participants) from 6 to 8:30pm.
ENQUIRIES : Charlotte Douglas | E : charlotte@lovelifehk.com | T : +852 6680 0340


QUICK LINK : An Evening of Yoga and Food | WEBSITE : lovelifehk.com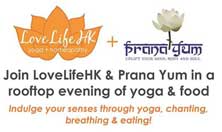 ---
Events this week in Hong Kong
Sponsored events include links. Contact organizers for other details.
15 The Future of Electricity | request details
15 Moving Steps | Sheryl Feniger
15 Creating and Sustaining Positive Habits | Flex Studio
15 Introduction to Ho'olokahi Numerology | The Sanctuary
16 The Healthy Hub Lunch at The Ritz | Healthy Living Asia
16 Heal your Life | All About You Wellness
16 Corporate Diversity Programs: Pitfalls & Opportunities | request details
16 Sit Down Comedy | TEDx Hong Kong
16 From KEE to Zen | MAYYA Movement
16 Effortless Communication | Alive Wellness
17-19 Mindful Leadership | Transcend
17 Strategic Community Investment Workshop | request details
17 Manifesting with Mantra, Mudra & Mandala | The Sanctuary
17 Summer Fresh Vegetarian Cooking Class | Ayelet Idan
17 Gourmet Supper Club | SOL Wellness
17 Mindfulness for Parents and Teens | Angie Bucu
17 Meat Free Dinner Gathering | Meat Free Hong Kong
17 Sassy Summer Gourmet Evening | request details
18 Ancient Wisdom for Modern Times | Raja Yoga Meditation Centre
18 Shamanic Workshop | Shakti Healing Circle
18 First International Day of Yoga | Inspire2Aspire
19 Building Self Esteem | Michelle Harris
20 Vegan Basics Cooking Class | SOL Wellness
20 Insight Dialogue 1-Day Retreat | request details
20 Birthday Lunch | Meat Free Hong Kong
20 Intuitive Painting | Alive Wellness
21 Summer Solstice Energy Circle | Karma Consultants
22 Introduction to Meditation | request details
23 Meat Free Gathering | Meat Free Hong Kong
---
Fresh listings on the website directory
Amanda Yang – Kinesiology, animal communication, chakra cleansing, card readings > details
Jenny Stockson – Kundalini Yoga classes, workshops and privates > details
Foodlink – Addressing hunger while simultaneously reducing food wastage > details
Katie Kreter – Functional Dry Needling Therapist for healing and change > details
Nasci Lobo – Yoga Teacher – Hatha, therapy, power and flow classes > details
Transcend – Executive and organizational coaching > details
Stilvino – Wholesale organic wines, private kitchen, wine tasting events > details
Liberty Asia – Anti-slavery project helping raise awareness and providing a helpline > details
Michelle Tang – Nutritarian Cook – rooftop yoga evenings with a wholesome meal > details
Luxe Nova Lifestyle Studio – Natural and organic products; art gallery, events, classes > details
Support HK heartbeat by connecting with our business members.
Contact our Natural Concierge if you would like us to make an introduction.
Register or introduce someone you love to Hong Kong's original natural network.
---
Fresh content and connections for conscious everyday choices
Hong Kong's first natural network has connected thousands of individuals, businesses and organizations since we launched in 2001, sharing fresh content and authentic connections for clean, green, healthy living products, services and programs. With everything from acupuncture to zero-waste solutions, our members have everything you're looking for — even when you're not sure what you're looking for — chemical-free health and beauty, lifestyle services, whole food, sustainable fashion, eco-style, green gadgets and more ... naturally.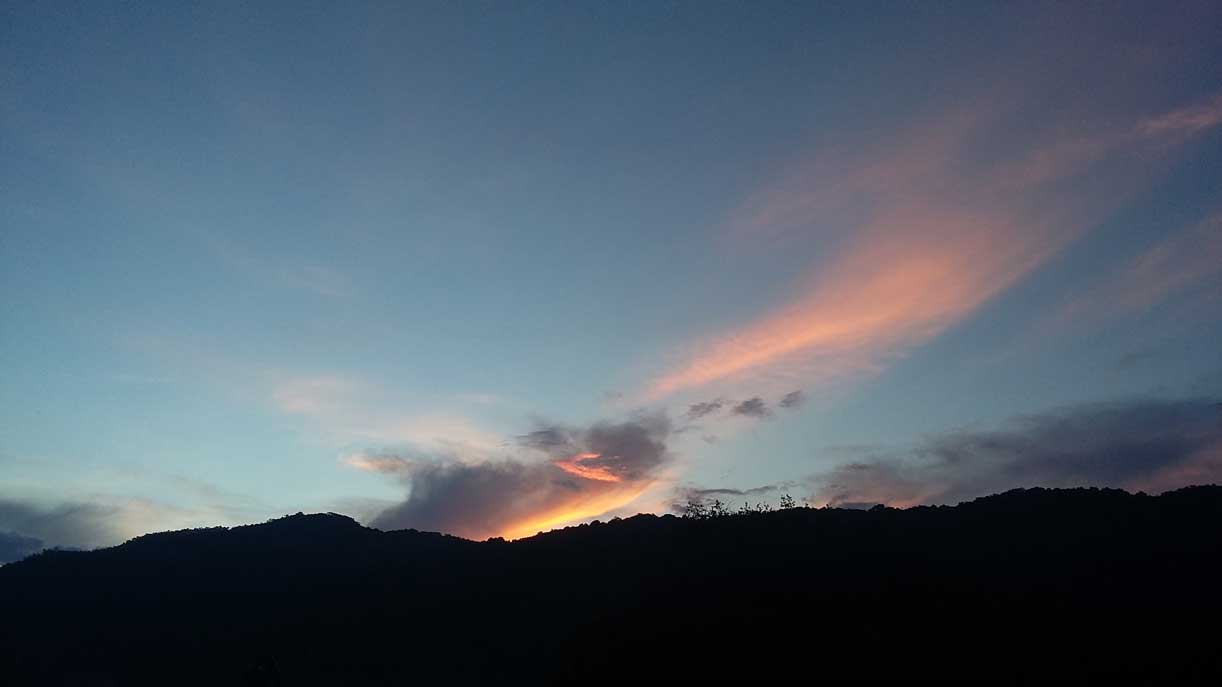 Photo by Kinzie