This week, we are grateful.
Over the weekend, I enjoyed seeing photos and updates from friends and family gathering to celebrate Thanksgiving across Canada. It is a big deal where I grew up, as the end of harvest marks the end of an intense period of growing, gathering and preparing food to survive a long winter season.
Everyone takes a breath from the hard labors of farm life and contributes to the family feast. We talk about the crops, the weather and catch up with everyone's news. Even without a formal prayer of gratitude, the atmosphere is of love and plenty and togetherness.
With the growth of the global economy, we are losing our connection with the natural seasons. Industrial agribusiness means it is always harvest somewhere. Local supermarkets rely on our willingness to purchase fresh blueberries regardless of the cost of resources to make them available out of season.
In Hong Kong, we are witnessing a fresh appetite for local food.
Local farm-to-table awareness is very recent, beginning in 1988 with the founding of Produce Green, joined by SEED in 1999 when about ten small-acreage farms produced organic crops, meeting the demand of very few people. In 2002, HKORC began providing independent organic certification and today certifies 141 crops and 5 food processors under a voluntary scheme.
My mom says her garden is her meditation. Getting dirt under our fingernails is one of the quickest ways to connect with nature. While even the tiniest kitchen can host a potted basil plant, finding green space in our concrete jungle can be a challenge, so we are happy to see this petition for a Central pedestrian zone that involves a green Des Voeux Road.
While many developers prefer farming concrete, more local residents are picking up tools and connecting on shared plots, rooftops and balconies throughout Hong Kong. The local growing season has just begun and volunteers at the Hong Kong Gardening Society are happy to share tips about local plants and growing conditions while businesses like Time To Grow capitalize on the growing interest in growing your own.
For everything there is a season. Taking time to express gratitude is a powerful way to remove attention from our problems and focus instead on the abundant world we inhabit. I am grateful for the support of mentors and teachers over the years. To pay it forward, I will launch a new series of workshops for Life Balance Week with useful exercises, helpful tips and local connections.
Our community is thriving. We are now planting seeds for a near-future harvest that will include the next series of Fresh HK and a new edition of Natural Hong Kong — the heartbeat directory. Every time I begin the process of preparing listings for our publications, I am overwhelmed with the number of conscious choices available and truly grateful to everyone who offers them.
How do you express gratitude?
Naturally,

Founder & Publisher
www.heartbeat.com.hk
natural life in the fast lane
Listen to your own heartbeat.
"Adopt the pace of nature: her secret is patience ." Ralph Waldo Emerson
---
Sign up as a personal member to receive our detailed weekly calendar and directory updates … naturally
---
Breath Easier in October
Buteyko Breathing workshops for health
Jac Vidgen returns to Hong Kong with Buteyko's optimal breathing method for reversing chronic health concerns and empowering general health. Join a free introductory lecture to learn about breathing patterns with a series of breathing exercises and gain a new understanding of how breathing relates to your sleeping, eating, exercise, lifestyle and postural habits.  Introductory talks will be held in Central on Monday 5 October (7-8:30pm) at  Balance Health and Wednesday 7 October (7-9pm) at Integrated Medicine Institute. The workshop is scheduled for October 13, 14, 15, 19, 22 (6:30pm-8:30pm) at Balance Health. Private and online coaching is available by arrangement with a free personal introductory consultation via Skype.
ENQUIRIES : Jac Vidgen | Email : jacvid@gmail.com | Tel :  +852 9378 5185 (in HK)

QUICK LINK : Breathe Easier in October | WEBSITE : learnbuteyko.com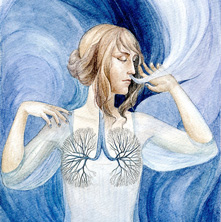 ---
Work-Life Balance Week
Join the annual campaign 26-30 October 2015
Findings from the 2006-2014 surveys show that Hong Kong employees are dissatisfied with life balance and it impacts their productivity, health and relationships with family and friends. They believe more can be done to address the situation. Organizations can demonstrate their commitment to work-life balance and raises awareness of work-life balance as a critical business issue. Since 2008, hundreds of participants across Asia have organized activities and initiatives during the week and throughout the year. Participants receive free access to a series of publications supporting their strategy, including Work-Life Balance in Hong Kong Case Studies (2007), Work-Life Balance: The Guide (2009) and Driving Cultural Change to Achieve Work-Life Balance (2011). Register now and start planning a week that will drive change in your organization and you community.
QUICK LINK : Life Balance Week 2015
ORGANIZER : Community Business |


WEBSITE : communitybusiness.org.hk
CONTACT : Andrew Tsang | EMAIL : andrew.tsang@communitybusiness.org | TEL : +852 2201 1832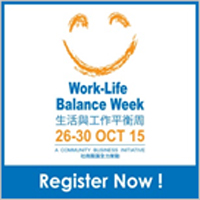 Events in Hong Kong this week
12 (7-9pm) Raw & Rich Women's Temple
12 (7:30-10pm) 2015 World Peace Prayer
12 (7:30-9pm) Moving Steps
12 & 26 (4:45-5:30pm) Children's Meditation & Self Expression
13 (7:30pm) Reason and Sentiment in Ecology
15 (7pm) Biodynamic Natural Wine Tasting
14 (12:30–2pm) Creating a New Women's World
14 (6:30-8pm) Meeting the Challenge of a Changing Planet
14 (6:30-8:30pm) Healthy Attitude as Prevention and Cure
14 (7:15-8:45pm) Meditation Workshop
14 (7:30-9:15pm) Meatfree Gathering at Loving Hut
14 (7:30-9pm) Pursuing Mission Zero
17 Star Ferry Labyrinth
17 (10:30am-pm) Mandalas Workshop
17 (2pm) Stop the Dolphin Shows
17 (5-6pm) Yoga on The Beach
17 (6:30pm) Meditation for Busy People
18-26 The Mechanics of Life – Consciousness
19 (6-8pm) DIY Natural Beauty Products
19-20 (9:30am-5:30pm) Dance and Healing – Embodied Unity
19 (7-8:15pm) Kirtan
20 (2-3:30pm) Free Community Drum Jam at the Harbour
20 (10:30am-2:30pm) De-stress with Ease
20 (7pm) Peace Process
21 (10am-5pm) HK Vegfest 2015
Visit the calendar for details or join for weekly updates
---
Fresh listings on the directory
Clean, green, inspired, sustainable, organic benefits … naturally
Sparadise – Organic day spa offering facials, massages, waxing, nail services
Natur'O – Organic and sustainable foods and beverages, health and personal care
Wild Thyme – Middle Eastern vegetarian cuisine
Ahimsa Buffet – Lunch and dinner Asian vegetarian buffet
Leisurely Veggie – Western and Asian vegetarian dishes

Visit the directory for details or join for weekly updates
---
Personal Membership
Clean, green, inspired, sustainable, organic benefits … naturally
HK heartbeat is Hong Kong's first and only natural living community and we have been publishing fresh content and making local connections since 2001. Our vibrant personal and business network has hundreds of active members making conscious everyday choices and sharing with their friends. Times have changed since we started and it is getting even easier because now we are connected with us on social media. Discover clean, green, healthy products, services and programs. Stay in touch with what's new and what's on. Get a little help from the Natural Concierge to find what you're looking for. Enjoy private offers and join us at tastings and talks hosted by businesses where you will meet people who share your interest in all things natural.
QUICK LINK : Personal Membership



CONTACT : Kinzie
TEL : +852 6628 6253
EMAIL : kinzie@heartbeat.com.hk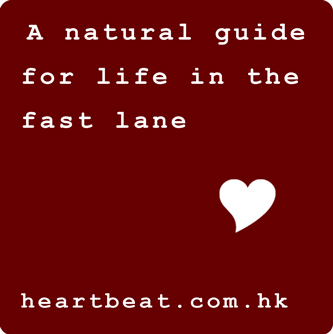 ---
The Natural HK Community
Fresh content and local connections for conscious everyday choices
Hong Kong's first natural network has connected thousands of individuals, businesses and organizations since we launched in 2001, sharing fresh content and authentic connections for clean, green, healthy living products, services and programs. HK heartbeat is, in essence, a network of communities with thousands of local residents actively raising awareness about the issues close to their heart. With everything from acupuncture to zero-waste solutions, our members have everything you're looking for — even when you're not sure what you're looking for — chemical-free health and beauty, lifestyle services, whole food, sustainable fashion, eco-style, green gadgets and more … naturally.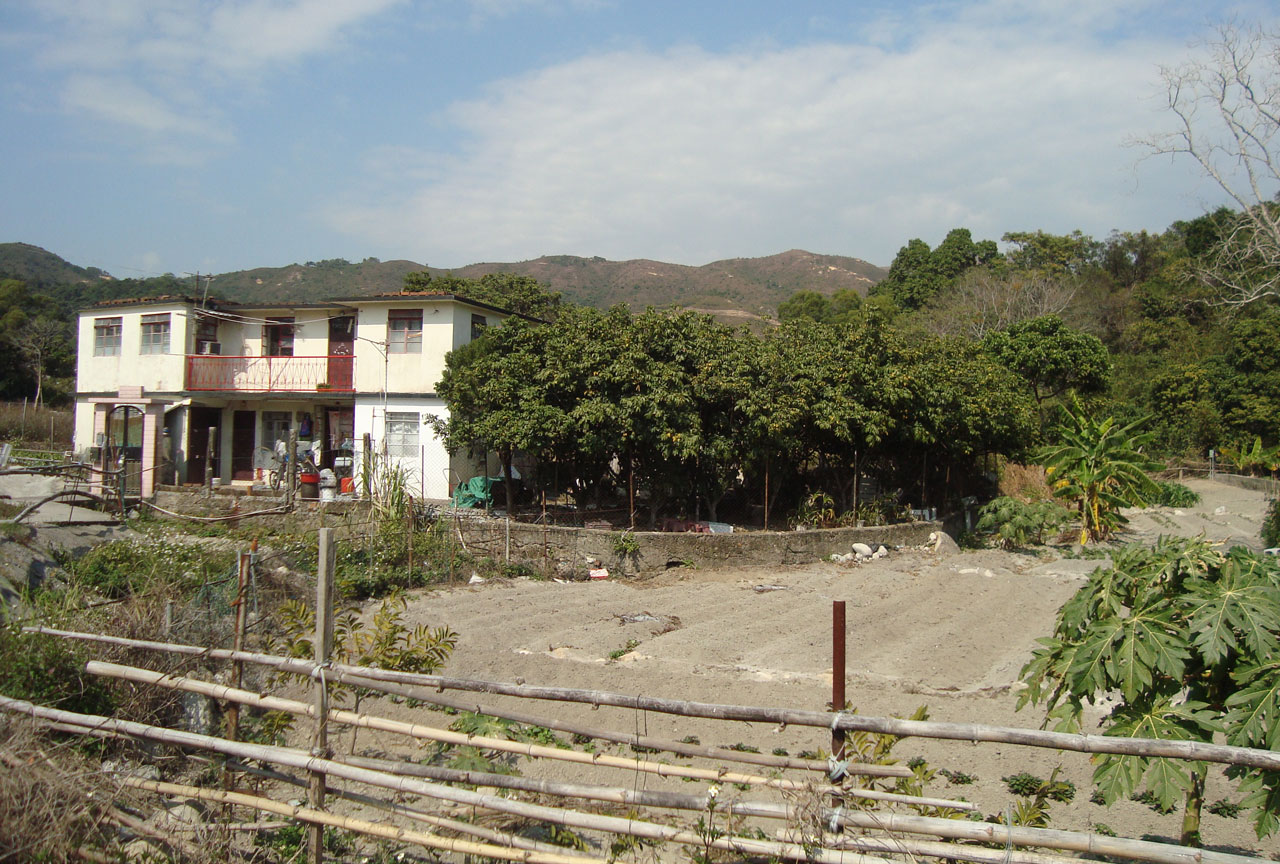 Photo by Kinzie