This week, we are keeping our cool.
Only a few days ago, we were wishing for sunshine and you must have been also wishing because it returned this morning in full force and it is hot out there.
With more people recognizing the importance and economics of consuming less energy, it is puzzling to wander through Hong Kong streets and pass shop after shop with doors wide open and air conditioners running full blast. Some of our buildings are even designed without doors, making it impossible to contain the cooling energy.
Ecozine shows us green buildings are trendy but it would appear energy management in Hong Kong is still some mythical concept. Imagine opening shop doors or constructing buildings without external doors in a sub-zero winter and it becomes obvious that some logic is missing here. Whether heating or cooling, we are wasting the same energy in the name of comfort.
Rising prices are linked to increasing energy costs, yet we find local businesses willing to pay a higher electric bill to attract customers with open doors while complaining about rising costs. Perhaps we can learn some things about managing our energy and recognize the opportunities of living in a location with an abundance of sun and wind and waves.
I like to imagine little things like solar panels on top of all Hong Kong ferry piers, generating sufficient energy to run the electronic signs and maybe even the lights and fans. It's a small thing but one thing I know about small things is that many small things add up to one big thing.
What is your cool little thing?
Naturally,


Founder & Publisher
www.heartbeat.com.hk
natural life in the fast lane
Listen to your own heartbeat.
"The journey of a thousand miles begins with a single step." – Lau Tsu
---
Natural & Organic Products Asia
Business the natural way – August 26-28 at HKCEC
Now in the second year, Natural & Organic Products Asia is the premier business event for the natural and organic industry to engage and promote natural, sustainable and healthy lifestyles, natural and organic products. Following the success of last year, the Asian edition has established in Hong Kong to facilitate continued growth of the natural and organic industry in Asia. The event is a regional trade platform with more than 100 local and international exhibitors connecting with buyers from around the region. Open to trade and invited guests, the expo will be held at Hall 3DE, HK Convention and Exhibition Centre.
ENQUIRIES : +852 3958 0524 Ivy Lam (Wo)
EMAIL : wo@naturalproducts.com.hk
REGISTER : Open to trade and invited guests




WEBSITE : naturalproducts.com.hk
---
The Dogstar Academy Awards
Advance tickets now on sale for HKDR's annual gala fundraiser
Gather your Extreme Hollywood finest and join Hong Kong Dog Rescue for their Annual Fundraising Gala Dinner from 6pm until late on Saturday 19 September 2015 at the Aberdeen Marina Club. The primary goal of the Dogstar Academy Awards is to raise one million dollars to support ongoing daily operations and to help us save more lives. Event sponsorship is now available and donations are welcome for auction, lucky draw and table prizes. Advance booking is available until July 31 at HK$1,888, 2 tickets for HK$3,600 or HK$19,800 for a table.
QUICK LINK : HKDR Gala Fundraiser
CONTACT : Hong Kong Dog Rescue (Gala Event Team)



EMAIL : events@hongkongdogrescue.com
WEBSITE : Hong Kong Dog Rescue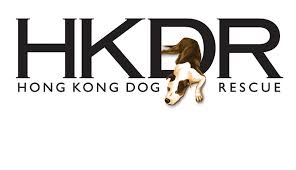 ---
Events in Hong Kong this week
Paid listings include links; contact organizers for details.
28 (7:30pm) Mindfulness Practice | The Healing Centre of Hong Kong
29 (6:15pm) Mindfulness for Beginners | IMI
29 (7pm) Divorce and Separation | Shakti Healing Circle
29 (10am) Women in Their Power | Michelle Harris
29 (7:30pm) Dinner at Ah Sin Vegetarian | Meat Free Hong Kong
30 (9am) Sustainable Business Essentials Workshop | CSR Asia
30 (6:30pm) Quantifying Your Green Success | Business Environment Council
31 (12pm) Solar and Energy Storage | CanCham
31 (8pm) Blue Moon Party | Urban Health
August
1 (6-8pm) Ancestral Healing Journey | All About You Wellness Centre
1 (8am) Awake Yoga | Isofit
3 (6-9pm) Creativity in Asia | Style by Asia
3-8 (9am) Hong Kong Young Leaders Program | Global Institute for Tomorrow
4 (10am-1pm) Kids Meditation Summer Camp | Michelle Harris
4 (7:30) Dinner at Joyous Vegetarian | Meat Free Hong Kong
Subscribe for fresh weekly updates by email.
---
Personal Membership
Clean, green, inspired, sustainable, organic benefits … naturally
Join the first and only natural network in Hong Kong. HK heartbeat is a vibrant local community with thousands of active members sharing fresh content, making authentic connections and choosing clean, green, healthy products, services and programs since 2001. Connect with people who share your passion for fair trade, clean products, authentic living, whole healing, real beauty, creative expression, organic growth, considered conservation, renewable energy and socially responsible development. Receive copies of our print editions in the post. Ask for an introduction or get a little help from the Natural Concierge to find what you're looking for. Enjoy private offers and special savings from our business members.
QUICK LINK : Membership Application



CONTACT : Kinzie
TEL : +852 6628 6253
EMAIL : kinzie@heartbeat.com.hk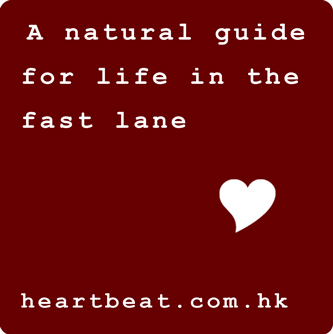 Fresh directory listings
Contact our Natural Concierge for an introduction.
Hong Kong Dog Rescue – Rescuing and rehoming abandoned dogs and puppies > details
meatmarket.hk – Home delivery of vegetables and fruit, meat and eggs > details
Garden House Pre-School and Playgroup – Waldorf inspired pre-school and kindergarten > details
Little Yogis – Kids & Pre-Natal Yoga Teacher; Promoting yoga and healthy diet > details
Vitalhealth – Treating adults and children with chiropractic and acupuncture > details
Paul Fong – Chiropractor & TCM; Chiropractic and traditional Chinese medicine > details
Vivid Living – Design Consultant; Consulting on personal well-being and sustainability > details
House of Health – Online training institute for clinical nutrition and functional medicine > details
Promote natural choices by connecting with our business members.
Register or introduce someone you love to Hong Kong's original natural network.
---
Fresh content and connections for conscious everyday choices
Hong Kong's first natural network has connected thousands of individuals, businesses and organizations since we launched in 2001, sharing fresh content and authentic connections for clean, green, healthy living products, services and programs. With everything from acupuncture to zero-waste solutions, our members have everything you're looking for — even when you're not sure what you're looking for — chemical-free health and beauty, lifestyle services, whole food, sustainable fashion, eco-style, green gadgets and more … naturally.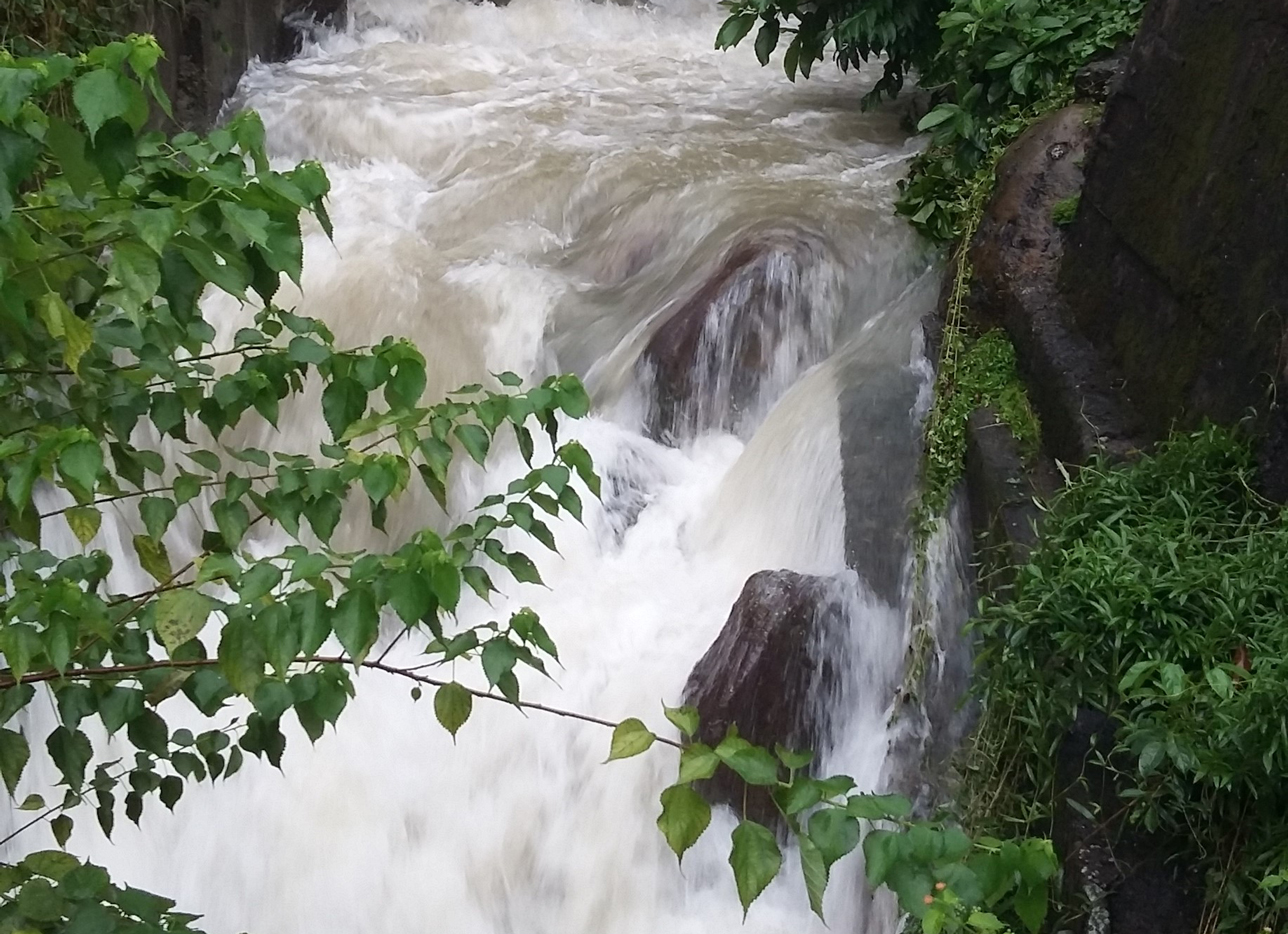 Photo by Kinzie