This week, we are moving forward.
There is nothing quite like a typhoon to clear out the cobwebs, even when we don't get a direct hit. The city is clean and the rains keep coming in preparation for the dry season ahead. We are ready for the change that is upon us.
Response has been wonderful to my new monthly HK heartbeat column in the SCMP. I am almost more excited to know mainstream media is ready to commission conscious living content than I am to be invited … almost. And the title? Their idea … seriously rewarding after all these years.
With all the attention on natural choices, we just updated the Central Shopping Guide with contacts to help you follow through on all the healthy living helpful hints from our friends at the newly launched Liv Magazine, now available around town.
We have the blessing of Community Business to promote their annual October campaign as Life Balance Week to encourage life at work and balance in life while moving away from the idea that life is what happens when not at work. As one of our favorite awareness campaigns, the program gathers useful statistics and insights that lead to positive change in the workplace and beyond.
October has plenty in store in the areas of sustainability and clean food with opportunities to enjoy the great outdoors and make a difference doing it. Mindfulness is emerging as a theme with new regular gatherings in Central, HK Mindful Mondays and Mini Meditation After Work on Thursdays, to reconnect after a day in the office.
Anyone with with babies on the brain or in the buggy might be interested in the new weekly Baby and Mommy Belly Dance Class at Oasis Dance Centre, a free Baby Yoga Class by Jenny Smith in Aberdeen, a Maternity Conference and the imminent arrival of Mumba, a new fitness program with Jill Marshall for moms with little ones.
Where there used to be occasional Meat Free gatherings on Monday evenings, we are now spoiled for choice with at least 1 and sometimes 2 events every week.  We are aiming to keep up with all the new veggie listings and Foodie has caught the meat-free fever, featuring Vegetarian Restaurants in Hong Kong.
The HK Philsophy Cafe resumes at The Fringe after a holiday break, Green Drinks is Pursuing Mission Zero, the Star Ferry labyrinth is on schedule for repainting on October 17 and we are already Breathing Easier, now that Jac Vidgen is back with his popular Buteyko Breathing workshop.
We have over 70 events for you to choose from this month and the invitations are still filling the inbox.
Looking back over the past few months, it seems like a lot went wrong all at once. Repairs are almost complete to the directory navigation, something I broke all by myself a few months ago. The upgraded publishing system is now fully functional after a steep learning curve. The experience inspired me to launch a subscription fee for the weekly newsletter. If you are already on the weekly list, you will receive a link to reconfirm your subscription with my compliments. Otherwise, you will continue receiving the monthly edition and it will remain free forever.
Sometimes it helps to take a few steps back before moving ahead — if only to experience forward movement once again.
What direction are you moving?
Naturally,

Founder & Publisher
www.heartbeat.com.hk
natural life in the fast lane
Listen to your own heartbeat.
"Let us not look back in anger, nor forward in fear, but around in awareness." James Thurber
---
Breath Easier in October
Buteyko Breathing workshops for health
Jac Vidgen returns to Hong Kong with Buteyko's optimal breathing method for reversing chronic health concerns and empowering general health. Join a free introductory lecture to learn about breathing patterns with a series of breathing exercises and gain a new understanding of how breathing relates to your sleeping, eating, exercise, lifestyle and postural habits.  Introductory talks will be held in Central on Monday 5 October (7-8:30pm) at  Balance Health and Wednesday 7 October (7-9pm) at Integrated Medicine Institute. The workshop is scheduled for October 13, 14, 15, 19, 22 (6:30pm-8:30pm) at Balance Health. Private and online coaching is available by arrangement with a free personal introductory consultation via Skype.
ENQUIRIES : Jac Vidgen | Email : jacvid@gmail.com | Tel :  +852 9378 5185 (in HK)

QUICK LINK : Breathe Easier in October | WEBSITE : learnbuteyko.com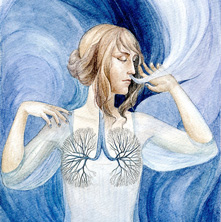 ---
Work-Life Balance Week
Join the annual campaign 26-30 October 2015
Findings from the 2006-2014 surveys show that Hong Kong employees are dissatisfied with life balance and it impacts their productivity, health and relationships with family and friends. They believe more can be done to address the situation. Organizations can demonstrate their commitment to work-life balance and raises awareness of work-life balance as a critical business issue. Since 2008, hundreds of participants across Asia have organized activities and initiatives during the week and throughout the year. Participants receive free access to a series of publications supporting their strategy, including Work-Life Balance in Hong Kong Case Studies (2007), Work-Life Balance: The Guide (2009) and Driving Cultural Change to Achieve Work-Life Balance (2011). Register now and start planning a week that will drive change in your organization and you community.
QUICK LINK : Life Balance Week 2015
ORGANIZER : Community Business |


WEBSITE : communitybusiness.org.hk
CONTACT : Andrew Tsang | EMAIL : andrew.tsang@communitybusiness.org | TEL : +852 2201 1832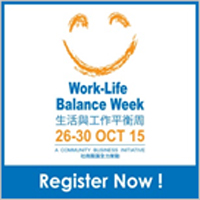 ---
Events in Hong Kong this month
Sponsored listings include a link to details – submit an event
1 (9:30am) Peng Chau Ecotour | request details
1-2 (9:30am-6am) 2 Day Gong Workshop and All Night Pujarama | Red Doors
1 & 3 (9:30am) Bamboo Building Workshop | Growing Smart
1 (7:30pm) World Vegetarian Day Dinner | Meat Free Hong Kong
3 (9am-3:30pm) Day Retreat at Sommer Life | Nathalie Sommer
4 (6:30pm) Meat Free Dinner | Meat Free Hong Kong
5 (7-8:30pm) Breathe and Be Well | Balance Health
5 (7pm) Cultivating Wisdom Through Experience | HK Insight Meditation Society
6 (9am-5pm) Forced Labour & Responsible Recruitment | The Mekong Club
6 (10am-12pm) DIY Household Cleaning | request details [CANCELLED]
6 (7-9:30pm) Learn to Thrive with Anxiety | Integrated Medicine Institute
6 (7pm) LifeFood Class – Raw Thai Italian | SOL Wellness
7 (7pm) Breathe Easier | Integrated Medicine Institute
7 (7:30pm) Cultivating Wisdom Through Experience | Integrated Medicine Institute
7 (10:45am-12:45pm) Nature's Medicine Chest | i-Detox Wellness Centre
7 (6:45-8:45pm) Bringing Tibet Home (2013) | Asia Society Hong Kong
7 (7:30pm) Meat Free Dinner Gathering | Meat Free Hong Kong
8 (10:30am) HLHK Coffee Morning | Healthy Living Asia
8 Drinks for Good | HandsOn Hong Kong
8 (7-9:30pm) Raw Vegan Potluck | request details
8 (11am) Boost Your Immune System with Essential Oils | SOL Wellness
9 (7:30-11pm) TEDxHongKong Silicon Harbour Boat Party | TEDx Hong Kong
10-11 (10am-5pm) Women's Wisdom, Empowerment and Healing | Alive Wellness
10 (10am-4:30pm) Hong Kong Maternity Conference 2015 | request details
10 (10:45am-12:45pm) Nature's Medicine Chest | i-Detox Wellness Centre
10 & 17 (9am-1pm) Personal Power Workshop | Linda Venus Fancy
10 (10am-12pm) Flexitarian Soups and Salads | Living Alive Conscious Events
10 (3-4pm) Baby Yoga Class | Jenny Smith
10-11 Healing through the Enneagram | Karma Consultants
10 (2:45-4:45pm) Meat Free Mid-Afternoon Gathering | Meat Free Hong Kong
11 (5:30-6:30pm) Silent Disco Yoga Class | The Yoga Room
11 (3-4pm) Secrets of Natural Walking | request details
11 (4-7pm) Truth in Transformation | The Healing Centre of Hong Kong
11 (11:30am-2:30pm) Middle Eastern Vegetarian Brunch | Olive Leaf
12 (7-9pm) Raw & Rich Women's Temple | Luxe Nova Lifestyle Studio
12 (7:30-10pm) 2015 World Peace Prayer | Lightworkers Center
12 (7:30-9pm) Moving Steps | Moving Steps
12 & 26 (4:45-5:30pm) Children's Meditation & Self Expression | Michelle Harris
13 (7:30pm) Reason and Sentiment in Ecology | Hong Kong Philosophy Café
14 (12:30–2pm) Creating a New Women's World | request details
14 (7:15-8:45pm) Meditation Workshop | A Day With Fé
14 (6:30-8:30pm) Healthy Attitude as Prevention and Cure | Balance Health
14 (7:30-9pm) Pursuing Mission Zero | Green Drinks
17 (5-6pm) Yoga on The Beach | The Yoga Room
17 Star Ferry Labyrinth | Red Doors
17 (10:30am-pm) Mandalas Workshop | Luxe Nova Lifestyle Studio
17 (2pm) Stop the Dolphin Shows | Suzette Ackerman
18-26 The Mechanics of Life – Consciousness | Ling Yoga and Wellness
19 (6-8pm) DIY Natural Beauty Products | Balance Health
19-20 (9:30am-5:30pm) Dance and Healing – Embodied Unity | Deirdre Butler
19 (7-8:15pm) Kirtan | Cristina Rodenbeck
20 (2-3:30pm) Free Community Drum Jam at the Harbour | Drum Jam
20 (10:30am-2:30pm) De-stress with Ease | i-Detox Wellness Centre
20 (7pm) Peace Process | SOL Wellness
21 (10am-5pm) HK Vegfest 2015 | Meat Free Hong Kong
22 (7-9pm) Psychological Competence | i-Detox Wellness Centre
22 (6:30-9:30pm) Shamanism and Magic | Shakti Healing Circle
23-24 (8am-6pm) Fasting and Healing | Mind Body (Asia) Limited
23 Intuitive Tarot Course | Karma Consultants
23 (9am-12:30pm) Sustainability Reporting | request details
25 (10am-4:30pm) The Peace Process Training | i-Detox Wellness Centre
25 (9am-1:30pm) Country Park Clean Up Challenge | request details
25 (11am-3pm) Female Entrepreneurs Day Retreat | Nathalie Sommer
26-30 Life Balance Week | Community Business
27 (12:30-2pm) Sustainability is Everyone's Business | request details
27 (10:45am-12:45pm) Foundation of Good Health | i-Detox Wellness Centre
28 (7-9pm) Mandala – Window to the Universe | Luxe Nova Lifestyle Studio
29 (7-11pm) Unleashed | LAP Lifelong Animal Protection Charity
30 – 1 Nov Awakening of Love | Pia Muggerud
30 (10:45am-12:45pm) Easy Nutritious Breakfast Class | i-Detox Wellness Centre
30 (6:45-7:30pm) Draco Dragon Healing System | Michelle Harris
31-1 Nov (7:30-9pm) Nei Gong for Women | Tian Yan Nei Gong Centre
Coming up
November 1 The Wellness 360 Fair
November 1-3 Social Enterprise Summit
November 20-25 Belly Dance Workshop
November 20-22 A Weekend of Yoga & Meditation
---
Personal Membership
Clean, green, inspired, sustainable, organic benefits … naturally
HK heartbeat is Hong Kong's first and only natural living community and we have been publishing fresh content and making local connections since 2001. Our vibrant personal and business network has hundreds of active members making conscious everyday choices and sharing with their friends. Times have changed since we started and it is getting even easier because now we are connected with us on social media. Discover clean, green, healthy products, services and programs. Stay in touch with what's new and what's on. Get a little help from the Natural Concierge to find what you're looking for. Enjoy private offers and join us at tastings and talks hosted by businesses where you will meet people who share your interest in all things natural.
QUICK LINK : Personal Membership



CONTACT : Kinzie
TEL : +852 6628 6253
EMAIL : kinzie@heartbeat.com.hk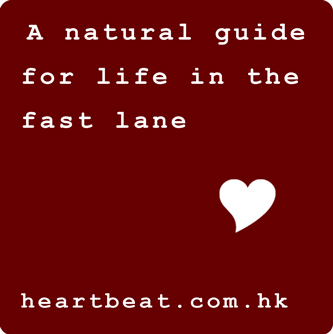 ---
Fresh directory listings
Contact our Natural Concierge for an email introduction.
Meat Free Hong Kong – Regular meetings and information on veganism/vegetarianism > details
Lake Egret Nature Park – Educational leisure activities in undeveloped natural habitats > details
n i i n – Jewelry crafted from natural materials using up-cycled material where available > details
Happy Kids – Child development and parenting courses and counselling for children > details
H-Kore – Lagree Fitness full-body workout with a maximum small class of 10 > details
Healthy Chicken – Sourced fresh, prepared without microwaves or preservatives > details
Liv Magazine – Monthly magazine about health, fitness, nutrition and wellbeing in Hong Kong > details
Register for a listing | Connect with our business members
---
Fresh content and connections for conscious everyday choices
Hong Kong's first natural network has connected thousands of individuals, businesses and organizations since we launched in 2001, sharing fresh content and authentic connections for clean, green, healthy living products, services and programs. With everything from acupuncture to zero-waste solutions, our members have everything you're looking for — even when you're not sure what you're looking for — chemical-free health and beauty, lifestyle services, whole food, sustainable fashion, eco-style, green gadgets and more … naturally.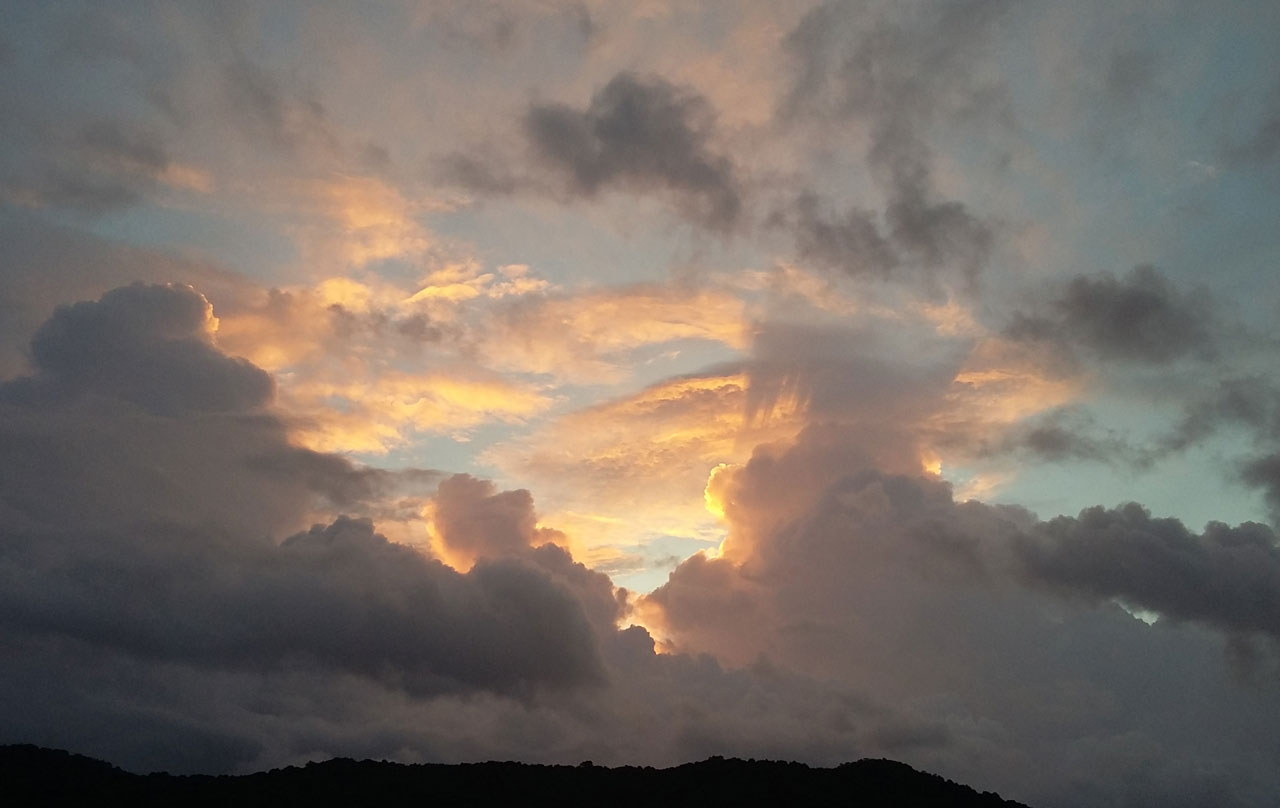 Photo by Kinzie