Here's how you can really help Nepal right now.
We are sending love to Nepal in the best way we know how — by sharing information about to help in the most effective way and letting you know what not to do. While the Hong Kong community rallies to send urgently needed support for Nepal earthquake relief efforts, local NGO's are very clear about what kind of support is needed right now.
"Give money, not stuff and send positive energy." Zein Williams, Child Welfare Scheme
We reached out to Zein Williams who runs Child Welfare Scheme, a long-time HK heartbeat member whose organization coordinates efforts with local agencies and 17 years of experience of ensuring that aid gets to where it is needed most:
"Many friends have asked how they can help and we understand many want to donate items to Nepal and even go to Nepal to volunteer. We understand this all comes from the desire to help those suffering but please we hope people can understand that donations of items and unskilled labour will only hinder the recovery process. Please see these 2 articles explaining why giving items and volunteering will just hinder the recovery process."
Why giving items and volunteering will just hinder the recovery process
The BBC has reported that congestion at Kathmandu's airport led to an Indian relief flight being forced to turn back. We need to relieve this pressure and not send more people and more stuff; money really is the best right now. This may change in the coming weeks but for now, cash is the best way to help.
Donate directly to CWS:
HK Cash: HSBC 083-465724-001(Swift Code: HSBCHKHHHKH, Exchange Square, Central, Hong Kong
HK Cheques: Hong Kong cheques only made out to 'Child Welfare Scheme Limited' to CWS, Unit 804, 8/F, Causeway Bay Centre, 15-23 Sugar Street, Hong Kong
Other Currencies: Bank transfer or direct deposit in any major currency to HSBC 400-279451-838 (Swift Code: HSBCHKHHHKH, Des Voeux Road, Central, Hong Kong)
NOTE: If you are overseas, please help us reduce our costs by using bank transfers to make donations.
PayPal, Credit Card or Debit Cards: Please note the PayPal account is in HK$. US$1 = HK$7.78. If your country's credit card policy requires that you must verify your account via PayPal, it will only take a few minutes.
Other suggestions from Zein at CWS:
Any grassroots charity in Nepal you know and have visited and have done due diligence on, who is coordinating with local relief efforts
Larger organisations have the logistical support and infrastructure to get goods in. Smaller organisations on the ground have the community knowledge and local staff and expertise to provide hands on support where it is really needed.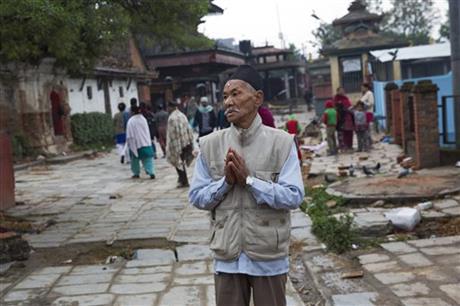 Photo credit : AP
From Child Welfare Scheme
In less than 24 hours the HK community have given so generously to CWS; total raised is now over HK$500,000.
We are committed more than ever to ensure these funds are well spent. We have been in Nepal for 17 years and plan to be there a lot longer so we are dedicated to ensure the aid so generally given will help in the relief efforts and also ensure long term development and recovery. It will take the communities we work in years to recover from this. If aid is applied poorly it will take even longer.
Our network of partners are working together to ensure each team plays to its strengths, the referral network is strong.
We have teams working a help desks in hospitals to help beneficiaries have access to the services they need.
Another team working on providing much need counseling at hospitals in Pokhara, Gorkha & Kathmandu. This same team is distributing emergency food and local medicine in Pokhara and Gorkha.
Our Asha medical team is now a member of the Special Rescue Coordination Committee and providing medical care the victims in and around Pokhara.
Our JYOTI Vocational Training Centre which is now vacant due to the semester break is being used as a hostel for injured people who need to stay a bit longer in Pokhara for recovery. Bedding, medicine and food is provided.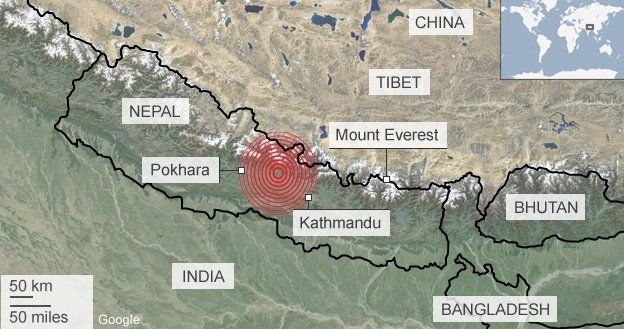 Image credit : BBC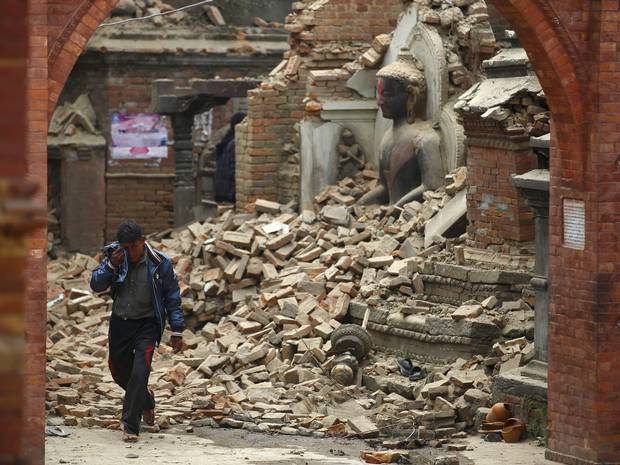 Photo credit : The Independent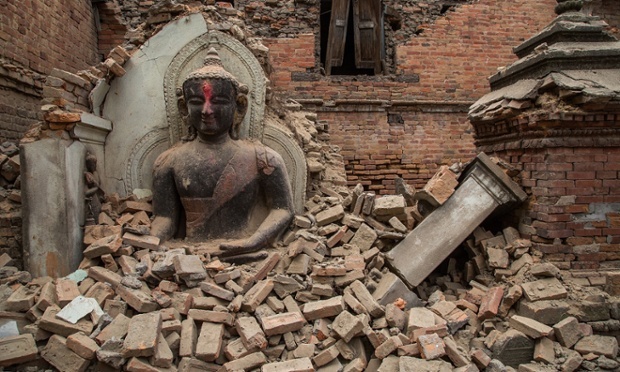 Photo credit : The Guardian
Photo credit : AP