Celebrations have begun. Calendars are filled.
Travel plans are finalized. Shopping is nearly finished. Friends are calling.
This is the time of year when we count our blessings and share our good fortune with those we care about and reach out to those less fortunate.
It is time to take care of everyone.
An increasing awareness of the importance of our relationship with our natural world supports new businesses offering clean, green and healthy products and services that are good for us and good for our planet.
It is a pleasure to bring you our 2016 edition of the Natural Holiday Guide for your conscious holiday choices in the season of peace and joy.
Choose gifts and groceries and gatherings that reflect your personal values.
Celebrate your love and appreciation with creative, conscious choices.
Connect with the spirit of the holidays in everything you do this year.
Share your gifts and your presence all year long.
Naturally,

Listen to your own heartbeat.
---
Om for the holidays
Wearable gifts for your favorite yogini made from bamboo and recycled fishing nets
With the rising popularity of yoga comes the rise of yoga wear as street wear, saving you time and money while keeping comfortable and being mindful. Our homegrown yoga wear label is created by yoga instructor Fe Valvekens whose passion is feeling good while doing good. Catering to a growing demand for quality and style, A Day with Fe uses quick dry, eco-conscious, performance fabric and designs in feminine soft colours that are both calming and stylish. Each piece is inscribed with a mantra and soft neutral shades ensure your collection will last beyond seasonal trends … more
MEMBER DETAILS : A Day With Fé
TEL : +852 2546 9300
EMAIL : enjoy@adaywithfe.com
WEBSITE : adaywithfe.com
ADDRESS : S502, Block A, PMQ, 35 Aberdeen Street, Central
---
Share a special kindness
Encouraging our communities to share kindness and compassion with others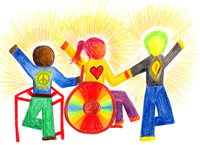 YAMA Foundation brings yoga, arts, meditation and other healing therapies to those who may not have access or, for some reason, cannot attend regular classes. Classes are inclusive and open to children and adults of all ages and abilities. Program proceeds fund services for those with physical or intellectual disabilities, families living with cancer, heart disease, stroke and other degenerative illnesses, the elderly and other underprivileged local communities. Our adaptive programs reach hospices, prisons, social service organizations, schools and charities. In the spirit of service, we raise awareness and funds so everyone can receive benefits for body, mind and soul … more
DETAILS : Yama Foundation
TEL : +852 5507 0268
EMAIL : yamafoundation@gmail.com
WEBSITE : yamahk.org
---
Celebrate plastic-free
Use less and enjoy more at your holiday gatherings
In the spirit of the season, we remember the gift of giving. Vegware gives back by focusing our intention on supporting the development of a sustainable, zero waste city. Our full range of eco catering disposable packaging is made entirely from renewable or recycled plant based materials and is completely compostable. We encourage our clients to compost because Vegware can be recycled together with food waste after use. While our products are available on a wholesale basis, we are happy to introduce you to local businesses using our products so you can support their sustainable efforts … more
MEMBER DETAILS : Vegware
TEL : +852 3952 7260
EMAIL : info@vegware.hk
WEBSITE : vegware.hk
ADDRESS : 6/F, Central 88, 88-98 Des Voeux Road, Central
---
The gift of peace
A gift of peace in the season of joy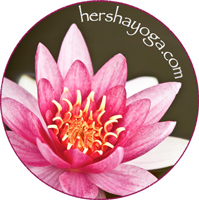 Any time is yoga time and a stressful time is the perfect time to reconnect through the power of yoga. Replenish your energy to celebrate with friends and family. Whether you are giving gifts or bringing your gifts, our workshops and events nourish the body and heal the soul. We teach an integrated, holistic system of yoga to nourish all aspects of your physical, vital, mental, emotional and spiritual being. Our comprehensive teacher training programs and adaptive yoga services are well known and respected for being of the highest quality. Book time for yourself or gift someone you love … more
MEMBER DETAILS : Hersha Yoga
TEL : +852 6103 9642
EMAIL : info@hershayoga.com
WEBSITE : hershayoga.com
---
Clarity and insight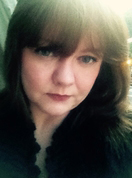 Communication with a little extra
One of the most important things we can do is to learn to listen. Some of us find it easy, other find it a little more difficult. As a naturally born intuitive, Claire Graham has spent her entire life listening. From an early age, she learned to pay attention to the little voices most of us learn to ignore later in life. Today, she offers readings through spirit in person, by telephone and via skype for anyone who would like to connect more deeply with their own truth. Give yourself her gift or book a reading for someone you love … more
MEMBER DETAILS : Claire Graham
EMAIL : admin@claire-psychic.com
WEBSITE : claire-psychic.com
---
Share a cuppa Pukka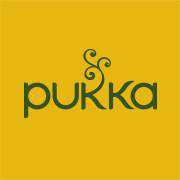 More than a tea — it's a cup of goodness.
Our passion to connect people, plants and planet starts with a cup of delicious herbal tea. At the heart of everything we do is Pukka, which means genuine or authentic in Hindi. Pukka organic teas are grounded in ayurveda, the ancient Indian art of living wisely, to support you on your journey to a healthier and happier life. Created by our master herbsmith we use the finest grade organic herbs fairly traded from organic and sustainable sources. Tune in to the power of plants and discover more about themselves. A gift of tea is the gift of friendship … more
MEMBER DETAILS : Hantin Food Company
TEL : +852 2110 5053
EMAIL : info@hantin.com
WEBSITE : hantin.com
---
Be well this holiday season
Give a gift of well-being this holiday season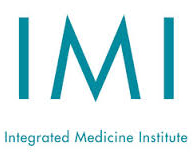 In a world with fast-growing consumerism where everyone already has lots of material possessions, we invite you to make a conscious choice this holiday season.  Instead of adding more to the clutter of stuff, consider giving a gift of health and well-being. Choose from our a range of healthy gift ideas and high quality health boosting supplements or select from nourishing treatments for the body and mind. Select the perfect present for your loved one or give the gift of choice with our well-being gift card. Visit our online shop and make your choice from the comfort of where you are … more
DETAILS : IMI – Integrated Medicine Institute
TEL : +852 2523 7121
EMAIL : health@imi.com.hk
WEBSITE : imi.com.hk
ADDRESS : 13/F & 17/F, Kailey Tower, Central
---
Fair Trade Handicrafts
Choose products that are good for you and fair for our crafts people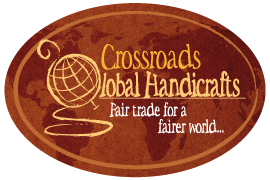 With the holiday season upon us, thoughts turn to supporting others. We're here with ideas for fair trade gifts with a conscience. Choose lacquer ware from Vietnam, jute farm house carry bags from India, handmade wooden carvings from Sri Lanka, hand-carved olive wood lemon juicer from Bethlehem, bell-shaped key rings from recycled bullet shells in Cambodia and more. Stock up on fair trade treats in our online shop. Shop for everyone on your list with unique stationery, toys, jewelry, accessories and home decor items with a holiday selection that includes ornaments and holiday cards … more
DETAILS : Global Handicrafts
TEL : +852 2272 9333
EMAIL : marketplace@crossroads.org.hk
WEBSITE : globalhandicrafts.org
---
Help for the homeless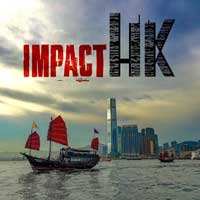 Bring a friend and make a friend
Much can be achieved through simple acts of distributing food and clothing on homeless handout evenings. There is nothing complicated about our work. We simply meet up, buy some food and hand it around. Hundreds of volunteers deliver food multiple times a month to the homeless communities throughout Hong Kong. We also work with local restaurants to provide homeless locals with a number of meal vouchers each month. Kindness Walks involve wandering the street handing out supermarket and laundry vouchers. Recipients include the homeless, elderly and local workers in poverty. Volunteers also make Kindness Mats crocheted from old plastic bags … more
DETAILS : Impact HK
WEBSITE : Impacthk
---
The no excuses kit
The 'No Excuse For Single Use' reusable cutlery set

All of this handy little gift set ensures you are cutting down on single use plastic. The bright orange zippered bag contains stainless steel cutlery including a fork, spoon, chopsticks a straw and cleaning brush. All fabric is proudly made by Chicobag from recycled plastic water bottles. The reusable cutlery set costs HKD $110 and all money raised from sales supports the waste reduction education programs of Plastic Free Seas in schools and the community. Plastic Free seas is a Hong Kong based non-profit organization dedicated to advocating change in the way we view and use plastics in society today … more
DETAILS : Plastic Free Seas
EMAIL : info@plasticfreeseas.org
WEBSITE : plasticfreeseas.org
---
Give love and support
Give love and save paper and plastic and postage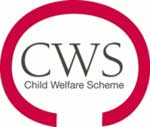 When you are looking for the perfect gift for family and friends and colleagues, consider making a donation in their name. Give the gift of health by paying for general medicine for 5 children for HK$100. Give the gift of empowerment by paying for 1 month skills development training for a young woman rescued from exploitation and abuse for HK$250. Give the gift of food and play materials to 5 children for a month for HK$400. Give the gift of education to a child by paying for a scholarship for a year for HK$750. Together, you will change a life … more
DETAILS : Child Welfare Scheme
TEL : +852 2526 8810
EMAIL : info@cwshk.org
WEBSITE : childwelfarescheme.org
LINK : act now
---
The Other Hundred
Raise awareness with a beautiful book of beautiful stories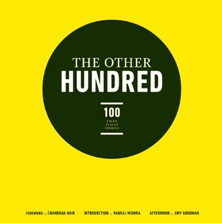 The Other Hundred photo-books emerge from a pool of thousands of images shot in nearly 150 countries with inspiring stories of people from all walks of life. An annual series with each focusing on a particular issue or subject, The Other Hundred provides an alternative and refreshing view on everything from people and their homes to performers, chefs and authors. Whether it is an excessive focus on extremes of wealth or poverty, the obsession with whatever is dominating the current news cycle or pushing political agenda, mainstream news no longer accurately reflects the experience of most people around the world … read more
DETAILS : Global Institute For Tomorrow (GIFT)
TEL : +852 3571 8156
EMAIL : enquiry@global-inst.com
WEBSITE : theotherhundred.com
LINK : buy now
---
"Kindness in words creates confidence. Kindness in thinking creates profoundness. Kindness in giving creates love."