This week, we mark a turning point.
Winter officially began at 12:48 today. The nights will get shorter and the days will get longer. Winter solstice traditions are honored by cultures throughout the world. In Hong Kong, many workers will leave early to celebrate Dongzhi Festival with a reminder to behave better in the coming year.
At a time when our neighbors are getting buried by waste and poisoned by smog, our leaders have come to an agreement while we continue to buy and transport more stuff than ever before, it is time for a change.
Sometimes I think we are getting there and then I look around and see we have many more opportunities to create new traditions for celebrating our holidays.
I love that the origins of today's festival are traced back to the yin and yang philosophy of balance and harmony in the cosmos.
We will enjoy ourselves. We will overindulge. We will spend too much on stuff nobody needs. We will accumulate air miles to escape and rejuvenate from life in the fast lane. We will have laughs and share love and exchange our gifts. We will remember that home is where the heart is.
Our members are here to help us prepare for what happens after the holiday.
The solstice is a time for reflection, renewal, letting go and moving forward.
What turning point will you mark today?
Naturally,

Founder & Publisher
www.heartbeat.com.hk
natural life in the fast lane
Listen to your own heartbeat.
"People don't notice whether it's winter or summer when they're happy." Anton Chekhov
---
Meet our Business Members
Visit our Member Directory and for authentic products, services and programs … naturally.
---

---
Mindful Wing Chun
Give the gift of inner strength and a stress free life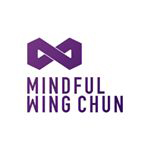 More than an outstanding self defense system, Wing Chun helps balance the body and mind, cultivating mindfulness and deep relaxation for improved relaxation, posture and movements and release of mental, physical tension, allowing the philosophy and practicality of Kung Fu to be applied in all aspects of life. Find out more about this practice of mind, body and movement in this recent SCMP article. With classes for all ages in the heart of Hong Kong, the art of Chinese Kung Fu is a perfect gift for anyone on your list. We are located at On Lan Centre, 11-15 On Lan Street in Central.
MEMBER : Mindful Wing Chun
WEBSITE : mindfulwingchun.com.hk
TEL : +852 6620 7050
EMAIL : info at mindfulwingchun.com.hk




---
Celebrate the holidays with SpiceBox Organics
Earth-conscious gift ideas and Christmas recipes with all the ingredients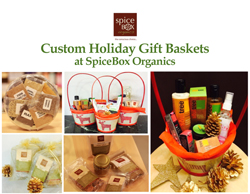 We have all of your holiday pantry needs and gifts for family and friends. The festive season is a time for warming, family meals. Fulfil all your desires to eat well without consuming your body weight in rich foods that aren't good for your body or the planet. Follow our recipes to create dishes everyone will love with plant-based, nutrient-dense foods. Select beautiful gifts like our teas and coffees, kitchen accessories or bath and body care products that don't cost the earth. Shop online or at our stores. We make all your decisions easy with our custom holiday gift baskets.
QUICK LINK : SpiceBox Organics
WEBSITE : spiceboxorganics.com
TEL : +852 2568 2728
EMAIL : info at spiceboxorganics.com





ORDER NOW : custom holiday hampers
---
Festive artisanal foods from La Cabane
Happy holiday offers from HK's natural wine cellar and bistro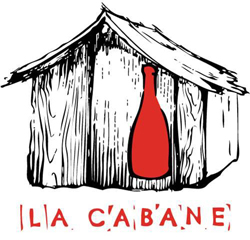 La Cabane is ready to help you prepare for the festive season. We have a unique focus on natural wines with a difference and artisanal gourmet cheese imported fortnightly from our small producers in Paris. Our large, curated range of natural and biodynamic low sulfite wines is like no other in Hong Kong. We compliment our collection with a wide selection of of artisan olive oils, vinegars, juices and traditional French foods at The Wine Cellar delicatessen. Share our passion this season with these special offers for champagnes, wines and cheeses for our festive gatherings.
MEMBER : La Cabane
WEBSITE : lacabane.hk
TEL : +852 2517 0186
EMAIL : info at lacabane.hk





ORDER : Artisanal cheese, champagne and sweet wines
---
Premium festive fare from meatmarket.hk
Everything you need to prepare your holiday feast for family and friends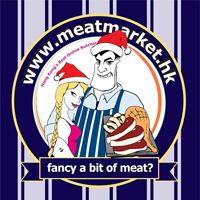 Prepare your festive feast with premium festive fare – hormone free Australian turkey, singles smoked half leg hams and beautiful Christmas cherries from Tasmania. Our butcher service delivers quality meats at a fair price from a trusted source with a focus on grass fed, free range and organic meats from around the world. Chilled at source in Australia and delivered fresh to your door, same day delivery is available for HK Island and most of Kowloon and next day delivery for New Territories. We also have the veggies you need to make your roast potatoes, honeyed parsnips and orange carrots.
MEMBER : meatmarket.hk
WEBSITE : meatmarket.hk
TEL : +852 8135 1394


EMAIL : customer-service@meatmarket.hk
---
Eco-chic fashion guide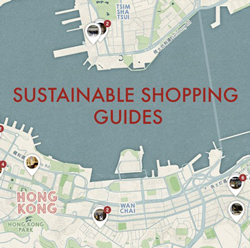 Sustainable shopping in Hong Kong
With consumption comes a lot waste. The volume of household waste in the US increases 25 percent between Thanksgiving and New Year's Day. Whether you're buying gifts or putting together a new look for your holiday gathering, here is an easy way to make your trip easier. Save time. Save energy. Save waste. Our Hong Kong Sustainable Shopping Guide is the result of community support to find favorite places to find sustainable options. We created sustainable shopping guides for various cities that highlight the explosion of low impact alternatives from organic, up-cycled to secondhand. Let's celebrate consciously this season.
MEMBER : Redress Asia



WEBSITE : redress.com.hk
---
Fair Trade Goodness
Our products are good for you and good for humanity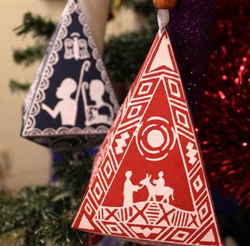 With the holiday season upon us, thoughts turn to supporting others. We're here with ideas for fair trade gifts with a conscience. Choose lacquer ware plates from Vietnam, handmade wooden alphabet letters from Sri Lanka, hand-carved olive wood lemon juicer from Bethlehem, handmade silver cuff links from Swaziland, recycled bronze earrings from artillery shells in Cambodia and more. Stock up on fair trade treats in our online shop. Shop for everyone on your list with unique stationery, toys, jewelry, accessories and home decor items. Our holiday selection includes ornaments and Christmas cards.
MEMBER : Global Handicrafts
WEBSITE : globalhandicrafts.org
TEL : +852 2272 9333
EMAIL : marketplace at crossroads dot org dot hk

---
A gift to save water and wine
Pretty and practical and perfect for your gathering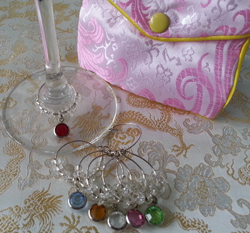 There are no excuses for wasting wine just because someone misplaced their glass. Place one on the stem of your wine or champagne glass to easily identify your glass and find it where you set it down. Original designs are hand made by Kinzie with Swarovski crystal or metal charms and each set is one of a kind. Save water with less washing up when guests can easily keep track of their glass. Store your charms safely in their beautiful silk brocade pouch. Price includes local delivery by post within Hong Kong.
MEMBER : Kinzie
WEBSITE : kinzie.com
TEL : +852 8108 7850
EMAIL shop at kinzie.com


---
Events in Hong Kong this week
Featured event listings include a link to details – submit your event
22 (5:30-6:45pm) Meditative Light Party | SOL Wellness
22 (7:30-9:30pm) Dinner at Wild Thyme | Meat Free Hong Kong
23 (10am-2:45pm) Winter Holiday Farming | Growing Smart
23 (7:30pm) Nature's Food Christmas Potluck | contact organizer
25 (1:30-3:30pm) Holiday Lunch at Saravana Bhavan | Meat Free Hong Kong
25-31 (9am-6pm) 7-day Mindfulness Retreat | HK Insight Meditation Society
26 (2-5:30pm) Creating a Powerful 2016 | Lightworkers Center
28 (7-9:30pm) Year-end Meditation and Social | HK Insight Meditation Society
30 (11:30am-2:30pm) Middle Eastern Vegetarian Lunch | Olive Leaf
Coming up
Jan 7-10 (10am-10pm) FarmFest 2016
Jan 14 & 28 (6-8:30pm) 2016 Vision Board
Jan 16-17 (9am-6:30pm) Children's Yoga Teacher Training
Jan 21-22 (9am-5pm) Women In Leadership
Jan 29-30 (9:30am-5:30pm) Authentic Self, Community and Nature
Jan 31 (9:30am-5:30pm) TarotDrama Workshop
Submit your event by Friday for next Tuesday's newsletter
Join as a personal member to get your weekly update by email
---
Personal Membership
Clean, green, inspired, sustainable, organic benefits … naturally
HK heartbeat is Hong Kong's first and only natural living community sharing fresh content and local connections since 2001. Our vibrant personal and business network has hundreds of active members making conscious everyday choices and sharing with their friends. Times have changed since we started and it is getting even easier because now we are connected on social media. Discover clean, green, healthy products, services and programs. Get fresh weekly and stay in touch with what's new and what's on. Get a little help from the Natural Concierge to find what you're looking for. Enjoy private offers from our business members and join us at tastings and talks and workshops where you will meet people who share your interest in all things natural.
QUICK LINK : Personal Membership



CONTACT : Kinzie
TEL : +852 6628 6253
EMAIL : getfresh@heartbeat.com.hk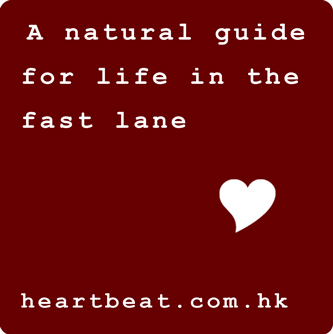 ---
Fresh directory listings
Our Natural Concierge is here to help you find what you're looking for.
AcquaVibe – Water filtration system using natural pressure without electricity
The Chiropractic Centre – Low force wellness based family chiropractic services
Oriental Health – Chinese medicine, lifestyle products, diet, herbal, acupuncture
Hancock & Graham House – agent for holistic professionals; visiting and local practitioners
H3mey – all natural, international vegetarian cuisine for private events or home dining
Mindful Wing Chun – Kung fu for inner health, self-defense, mindfulness and effortless power
---
Fresh content and connections for conscious everyday choices
Hong Kong's first natural network has connected thousands of individuals, businesses and organizations since we launched in 2001, sharing fresh content and authentic connections for clean, green, healthy living products, services and programs. With everything from acupuncture to zero-waste solutions, our members have everything you're looking for — even when you're not sure what you're looking for — chemical-free health and beauty, lifestyle services, whole food, sustainable fashion, eco-style, green gadgets and more … naturally.
Photo by Kinzie