This week, we are coming alive.
Over the weekend, inspired events spanned the entire territory, making it easy for everyone to get involved in something. It was truly remarkable.
The 852 Freedom Campaign got a big boost with the Comfort Women book launch receiving attention in all the main media. HKCleanup 2015 kicked of with a massive Sai Kung beach cleanup. Residents celebrated creativity at the South Island Art Day and villagers gathered to Imagine Peace on the other south side.
This mid-autumn super-moon lunar eclipse festival, we connect with the tradition that a big bright moon represents the unity of families. With many of us living abroad, we choose our Hong Kong families and this year the moon will be bigger than ever and perhaps that energy is fueling the new communities.
During one conversation, it dawned on me that we all carry phones with us all the time and I was inspired to update The HK heartbeat Phone Book and create a new digital edition. The handy publication serves as a wonderful showcase of all the talent on offer in our community and an easy way to find a number quickly.
Keeping on top of the details is no small challenge. Just this month, Grassroots Pantry has relocated and SpiceBox Organics opened a second location. I decided after attending Restaurant and Bar Hong Kong the time has arrived for our new wine and beers category so watch for new listings to come. The timing is perfect with our local water pipe issues and we thank CleanTuesday for sharing this excellent article explaining the situation.
It might be retrograde mercury or the solar flares or it might just be our server clamping down on spammers, but after 14 years without incident, the publishing software was blocked at the server last week by an eager technician. He noticed I upload a lot of addresses to the system and doesn't seem to understand that managing the mailing list and member database is an important part of the service I provide. I am doing my best to make sure we don't have to verify each of the email addresses again but you might receive a message in the coming days asking you to click the link confirming you still want to receive the email newsletter.
We are heading into the home stretch of September, our biggest calendar to date. On Saturday, skip the gym and join Martha Collard and repaint the Star Ferry labyrinth — many hands make light work. Hong Kong Insight Meditation Society is making the most of the long weekend with a Mid-Autumn Meditation Retreat and we are all invited to join Climate Change The People's Pilgrimage for Action on Climate Change. Kumi introduces dance to the mix at her next Drum Jam and Dr Louise Porter returns with her popular conference on empowering children.
Hong Kong may be many things to many people but we can certainly never call her boring. Let's consider how simple we can make our parties without extra packaging or super-sized moon cakes destined for the bin or single-serving plastic picnic treats or disposable anything.
What abundance are you celebrating this harvest moon?

Founder & Publisher
www.heartbeat.com.hk
natural life in the fast lane
Listen to your own heartbeat.
"The telephone book is full of facts, but it doesn't contain a single idea." Mortimer Adler
---
Work-Life Balance Week
Join the annual campaign 26-30 October 2015
Findings from the 2006-2014 surveys show that Hong Kong employees are dissatisfied with life balance and it impacts their productivity, health and relationships with family and friends. They believe more can be done to address the situation. Organizations can demonstrate their commitment to work-life balance and raises awareness of work-life balance as a critical business issue. Since 2008, hundreds of participants across Asia have organized activities and initiatives during the week and throughout the year. Participants receive free access to a series of publications supporting their strategy, including Work-Life Balance in Hong Kong Case Studies (2007), Work-Life Balance: The Guide (2009) and Driving Cultural Change to Achieve Work-Life Balance (2011). Register now and start planning a week that will drive change in your organization and you community.
QUICK LINK : Life Balance Week 2015
ORGANIZER : Community Business |


WEBSITE : communitybusiness.org.hk
CONTACT : Andrew Tsang | EMAIL : andrew.tsang@communitybusiness.org | TEL : +852 2201 1832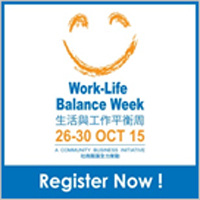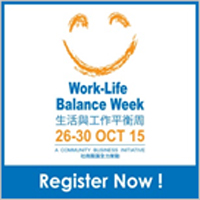 ---
Events in Hong Kong this week
Listings with links are sponsored – submit your event by Friday.
22-24 (11:30am-9pm) Get Redressed Secondhand Pop-up Shop | Redress
24 (7-9pm) Raw Thai Italian Food Workshop | Chan Cudennec
24 (7-8:30pm) Crystal Singing Bowls Meditation | Luxe Nova Lifestyle Studio
24 (7:30-9pm) Angel Card Group Reading | The Healing Centre of Hong Kong
24-28 Yin & Yang Yoga Retreat > Kamalaya Wellness Sanctuary & Holistic Spa
25 (7-10pm) Vegan Private Kitchen | Suzette Ackerman
26 Star Ferry Labyrinth | Red Doors (rescheduled to 17 Oct)
26-29 Mid-Autumn Meditation Retreat | Hong Kong Insight Meditation Society
27 Awaken the Dragon | Michelle Harris
28 (9:30am-3:30pm) Climate Change Pilgrimage | request details
29 (8-10pm) Open Drum Jam & Dance Party | Drum Jam
29 – 6 Oct Dr Louise Porter Conference 2015 | request details
Coming up
October 7 Breathe Easier
October 21 HK Vegfest 2015
October 26-30 Work-Life Balance Week
October 17 Star Ferry Labyrinth
November 1 The Wellness 360 Fair
November 1-3 Social Enterprise Summit
---
Personal Membership
Clean, green, inspired, sustainable, organic benefits … naturally
HK heartbeat is Hong Kong's first and only natural living community and we have been publishing fresh content and making local connections since 2001. Our vibrant personal and business network has hundreds of active members making conscious everyday choices and sharing with their friends. Times have changed since we started and it is getting even easier because now we are connected with us on social media. Discover clean, green, healthy products, services and programs. Stay in touch with what's new and what's on. Get a little help from the Natural Concierge to find what you're looking for. Enjoy private offers and join us at tastings and talks hosted by businesses where you will meet people who share your interest in all things natural.
QUICK LINK : Personal Membership



CONTACT : Kinzie
TEL : +852 6628 6253
EMAIL : kinzie@heartbeat.com.hk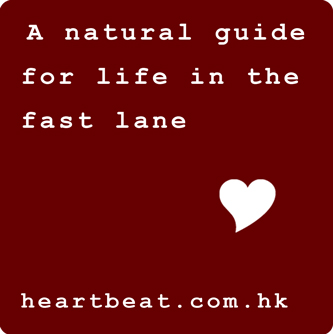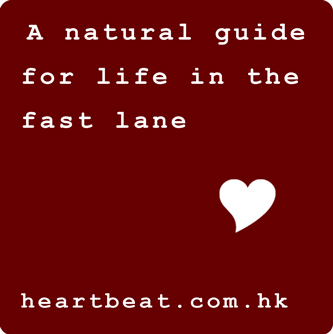 ---
Fresh directory listings
Contact our Natural Concierge for an email introduction.
La Cabane a Vin – Selection of organic wines available > details
Grassroots Pantry – homemade, plant-based world dishes using available local and organic ingredients > details
SpiceBox Organics – Organically grown specialty food products free of pesticides and harmful chemicals > details
Jo Soo-Tang – Organizer of the Wellness 360 events; marketing for health and wellness businesses > details
Irene Li – Aromatherapist, baby massage instructor and massage therapist > details
Little Green Frog – Fresh organic fruits & veggies from Northern Thailand > details
The Vineyard HK Limited – Wine merchant offering Italian organic and biodynamic wines > details
Craftissimo – Craft beers; online shop > details
Register for a listing | Connect with our business members
---
Fresh content and connections for conscious everyday choices
Hong Kong's first natural network has connected thousands of individuals, businesses and organizations since we launched in 2001, sharing fresh content and authentic connections for clean, green, healthy living products, services and programs. With everything from acupuncture to zero-waste solutions, our members have everything you're looking for — even when you're not sure what you're looking for — chemical-free health and beauty, lifestyle services, whole food, sustainable fashion, eco-style, green gadgets and more … naturally.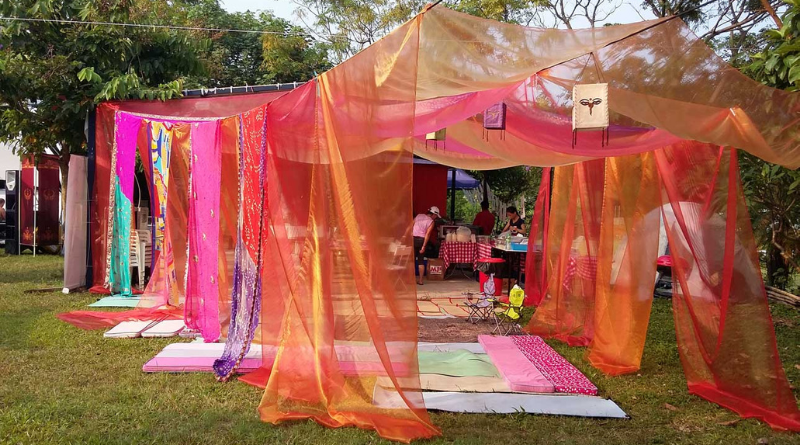 Photo by Kinzie